Skyward Bound | Update 64
Entry posted by simlink ·
205 Views
Today's update is related to the most recently posted teaser. The picture was of the Toyota Centre in Marcelona. But what exactly is going on there?
With demand for large, office and residential skyscrapers rising in the developed portions of Feaumont, the surface parking around the arena is going byebye and making way for new developments.Today we are taking a look at the beginning of said project.
_______________________________________________________________________
64.1| When the Toyota Centre was constructed in Marcelona long ago, it was built in what was essentially in the middle of nowehere. Several years later, development has encroached around the arena, surrounding it on 3 of its 4 sides. As time has gone on, the land occupied by surface parking has become extremely valuable, and desirable to developers.
64.2| Recently, the owner and operator of the arena, simLink Arena Development & Sports/Entertainment Management Corporation, sold a 10% stake in the land surrounding the arena to a developer.
The company, and the developer, have announced intentions to replace all of the surface parking with new office, residential towers and shops. Here is some more of the parking to be replaced...
64.3| Here you can see the surface parking that will be converted to an above-ground parking garage. The parking will likely double in cost in the new garage, providing a large cash infusion to the company.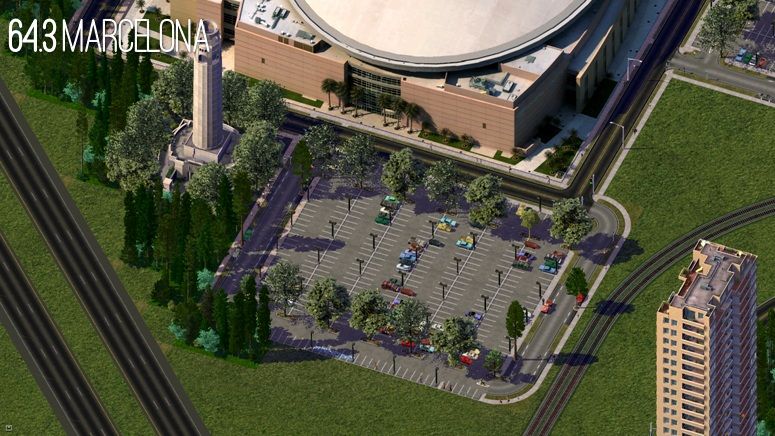 64.4| Soon after the project is announced construction begins on the new parking garage. Cranes are brought in while the surface parking has been closed and removed.
64.5| Much to the irritation of event-goers, all surface parking has been removed at once, meaning for a period of time there is no parking by the arena. This has caused a huge frustration, and drop in attendance, at events. The new garage is expected to open soon as it is going full speed ahead. A new building method is being utilized which allow construction to be complete within a month.
64.6| Here is where a large commercial building has already been fully leased. It was fully leased only 20 hours after leasing opened.
64.7| One month later, and right on schedule, the new parking garage has opened. With parking being at a minimum of $20 for an evening, and varying depending on the event, it is certainly not cheap. One Sim reports paying $100 for parking when an arch-rival team was in town...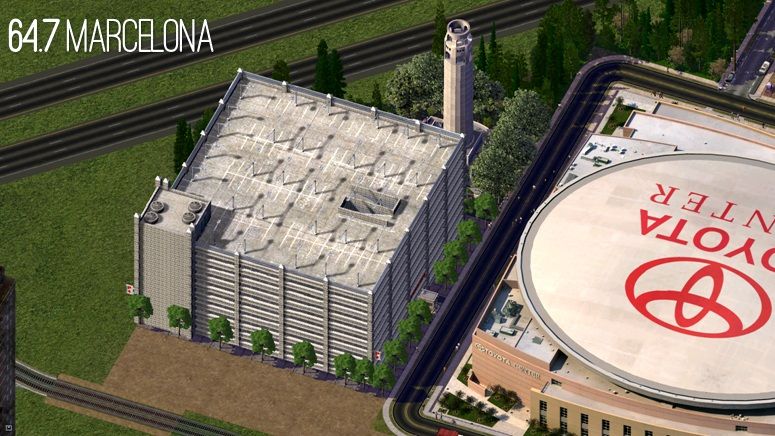 64.8| And like the majority of the Feaumont region, skyscrapers continue to march towards the sky...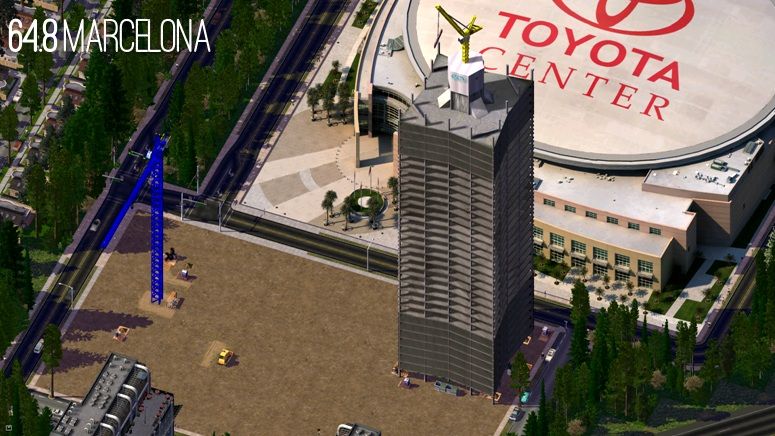 HOPE YOU ENJOYED TODAY'S UPDATE! COMMENTS AND SUGGESTIONS ALWAYS WELCOME...
Simopsis Forums: Discussion on CXL, SC4, TS3 + more. Join Today!