Page 43: Minimum-Maximum
Entry posted by Terring ·
363 Views
Check your comments for my replies
Page 43: Minimum-Maximum
"And every friend I've got has been writing Mars stories. It was pretty clear I'd never catch up."
Larry Niven
Remember an extremely dense colony called Life-6?
By making a lot of changes in Life-6, the colony has now more open spaces and not be an ugly jungle anymore. The result in that now the colony has 250.000 Sims than 700.000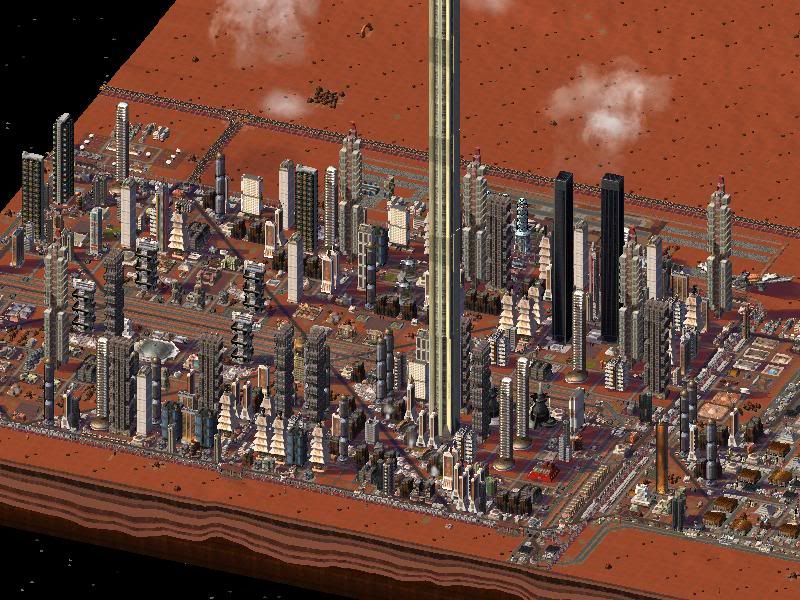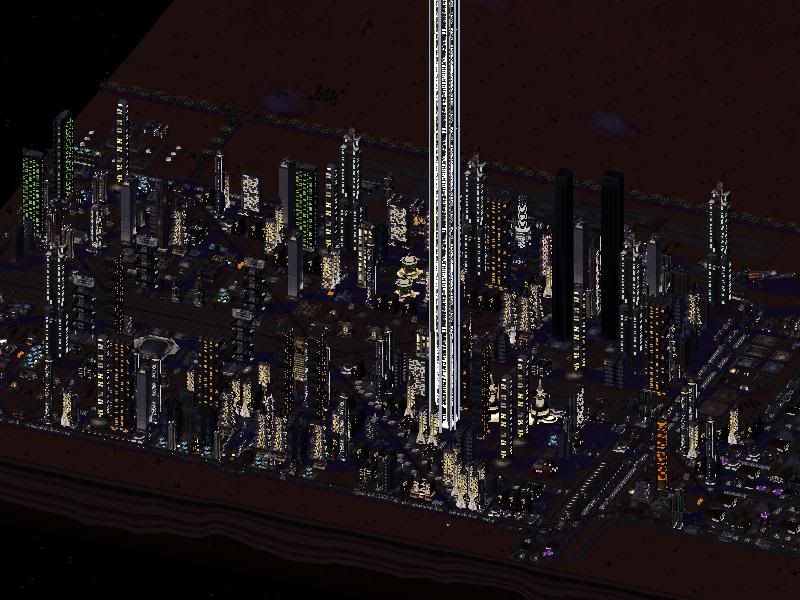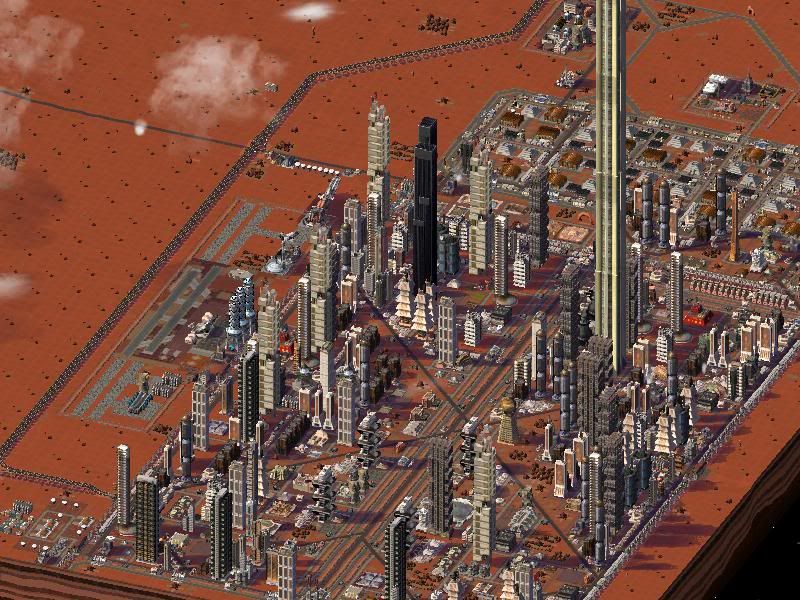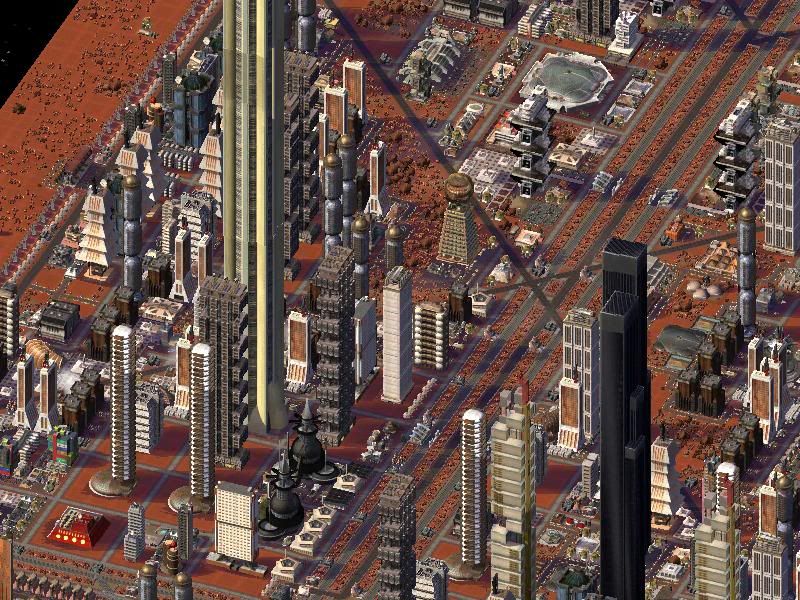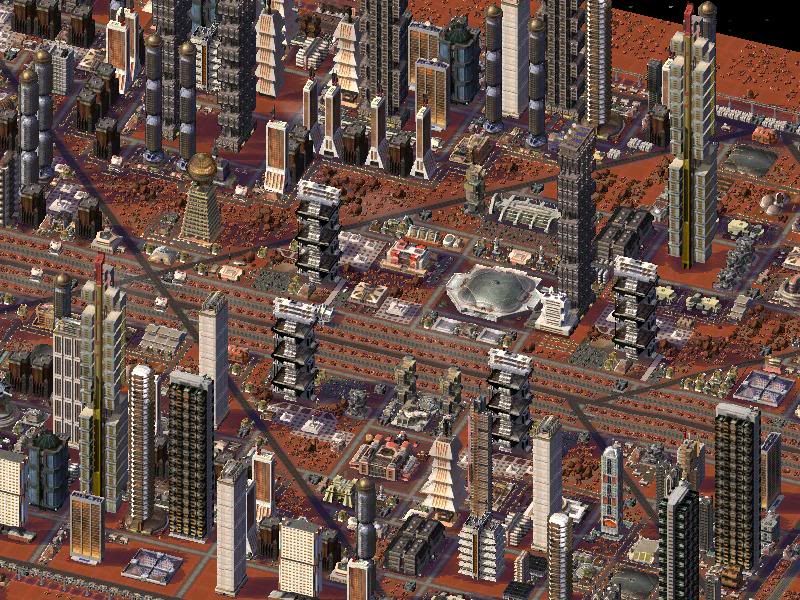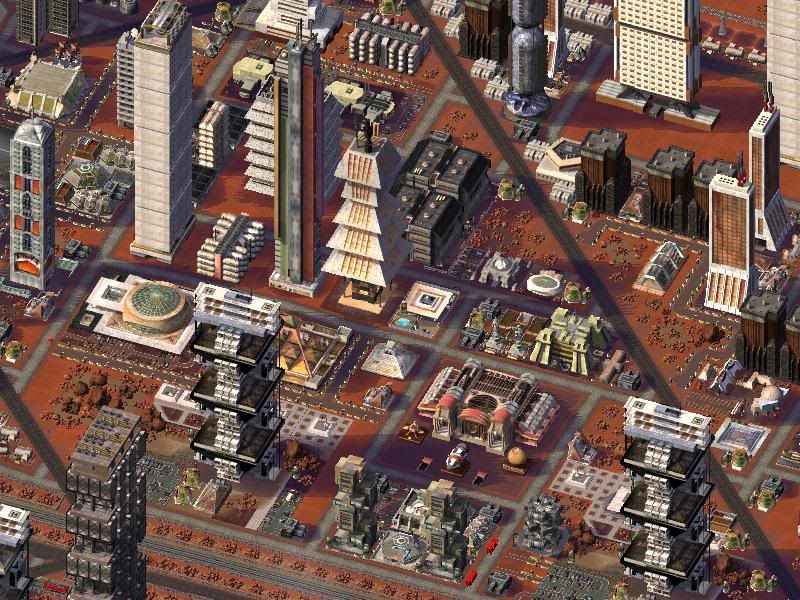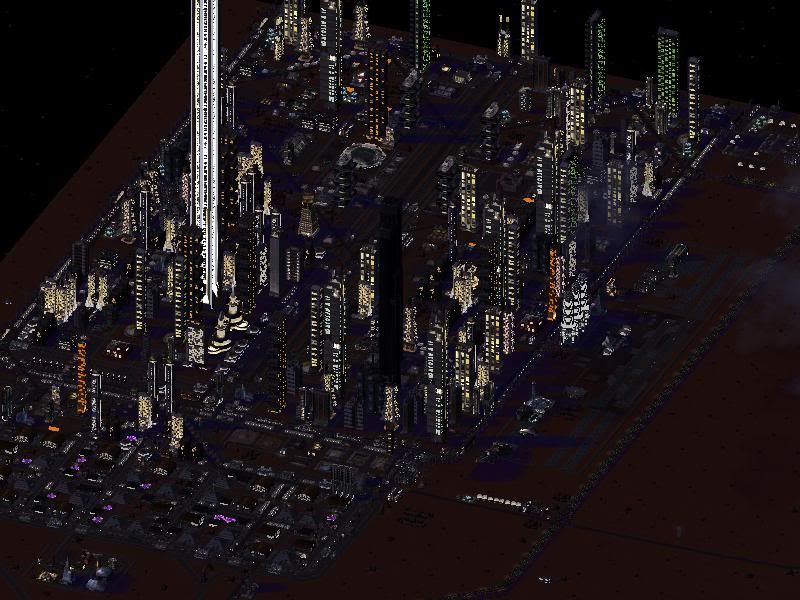 To do this, I made some extra lots for many tall buildings, in order to constructed no matter the zoning size. I never having a lot of apartment buildings in the same block, so I replace them with single but bigger structures. I can release them but not now, it's too soon. Nobody likes empty lots after all...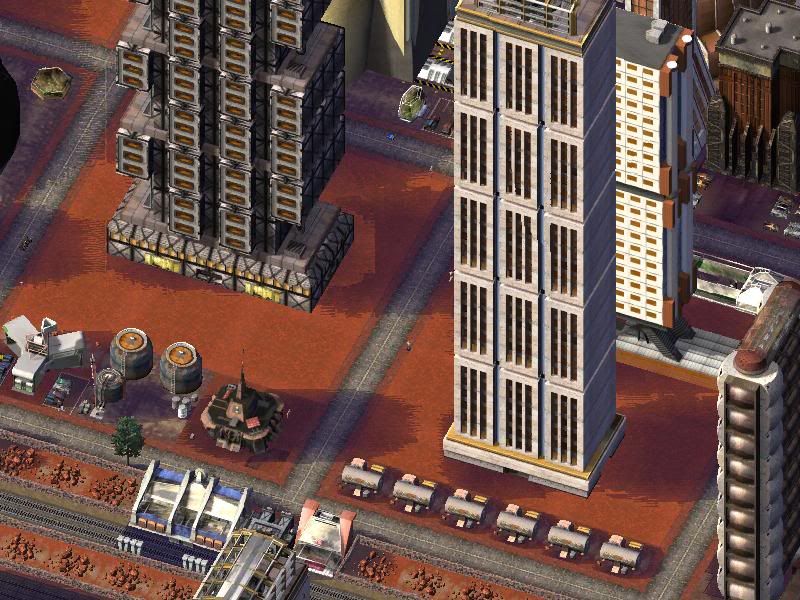 Remember some shops in the middle of the colony, just next to the railroads? I remove them and build some walls to keep it safe.
Need a walk without spacesuits?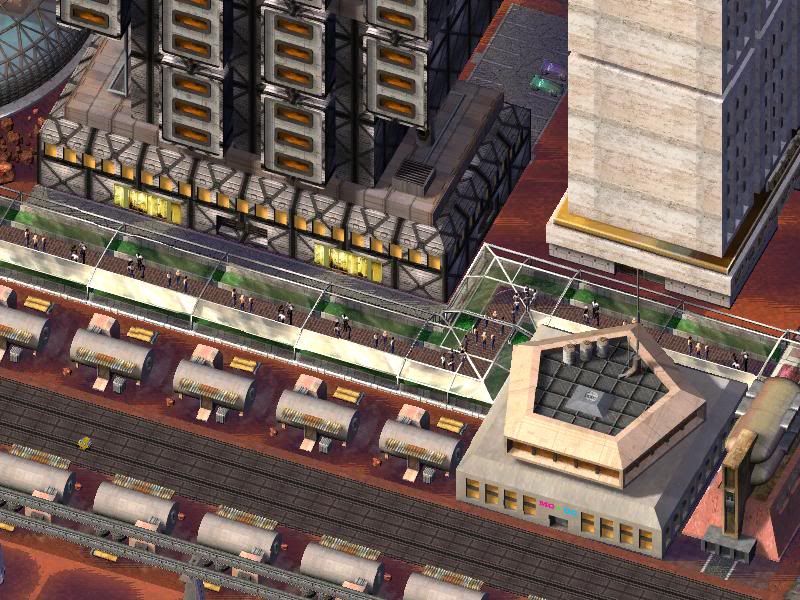 The 9/11 Catastrophe Monument is still here. Never forget, never again
I also expand the spaceport. Maybe I'll try to make a SimMars version of the A.C. Airports, SCAG and RMIP stuff.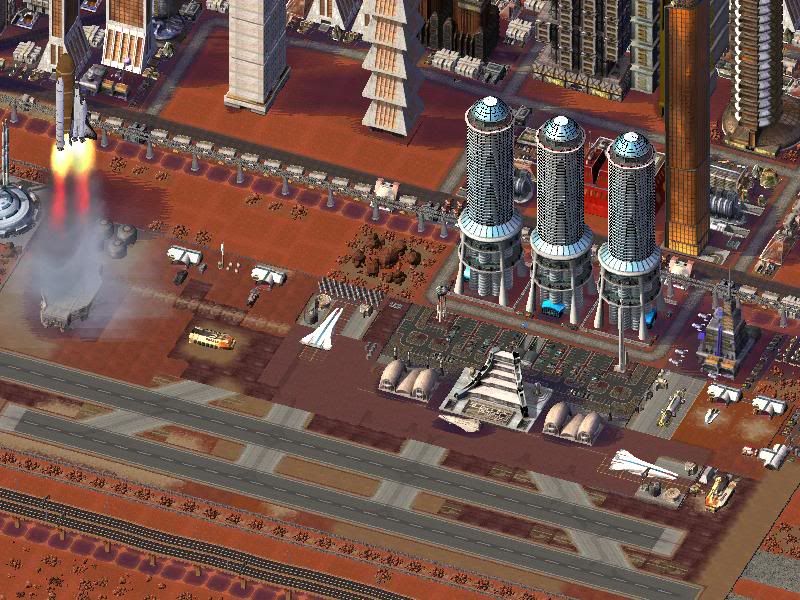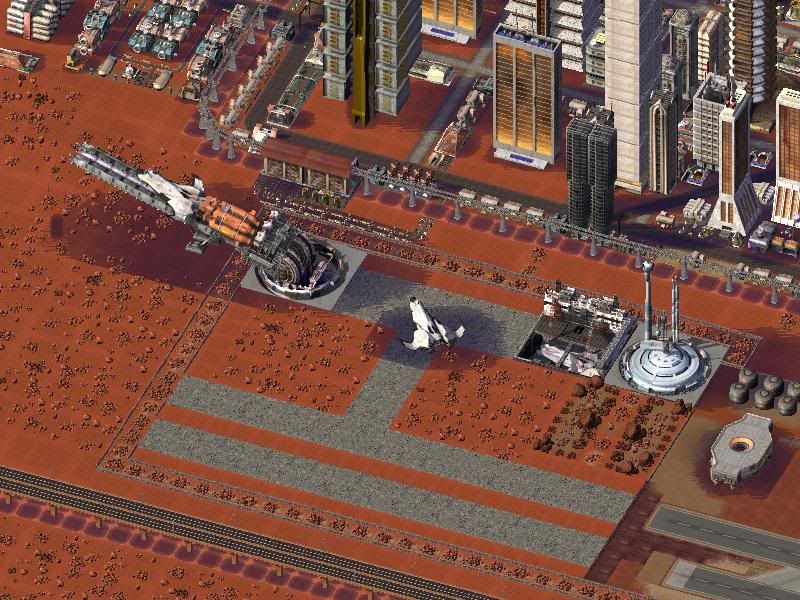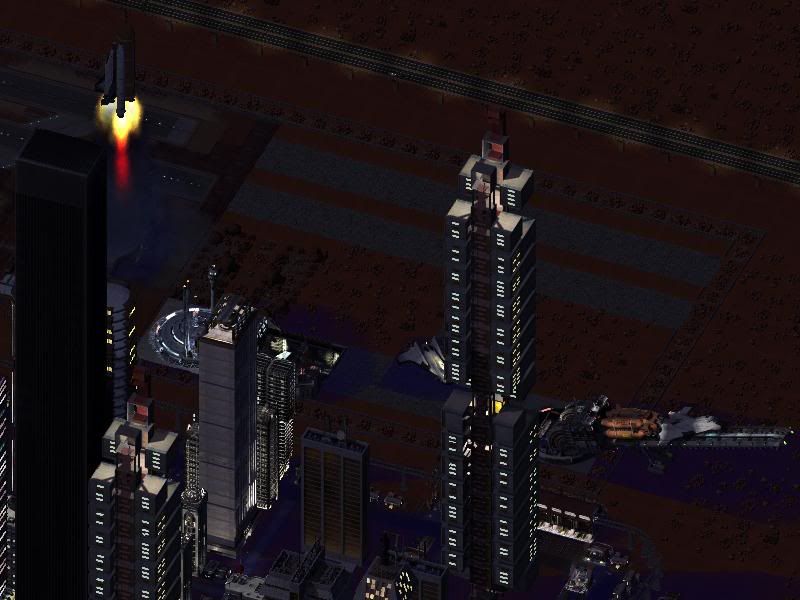 The colonies on Mars are alive and fully upgradeable. This is the design and development complex for researching new technologies, manufacturing products and planning the colony upgrades.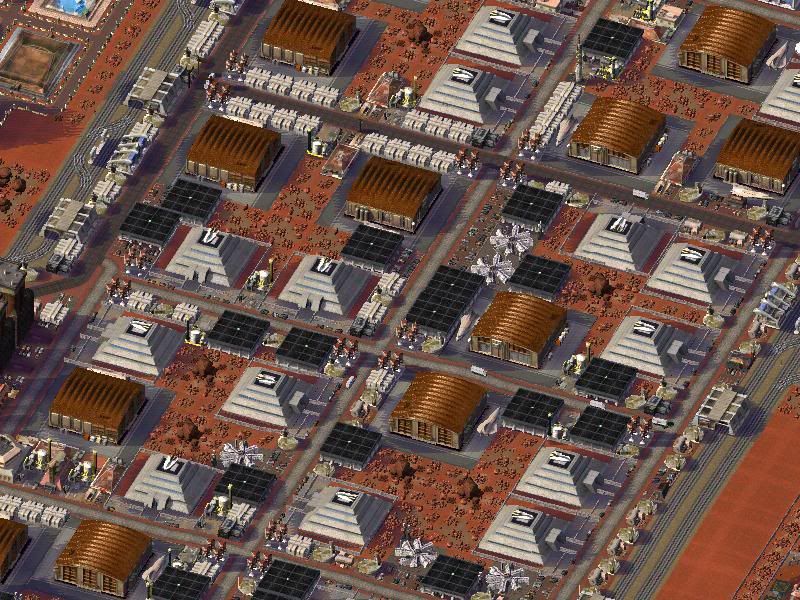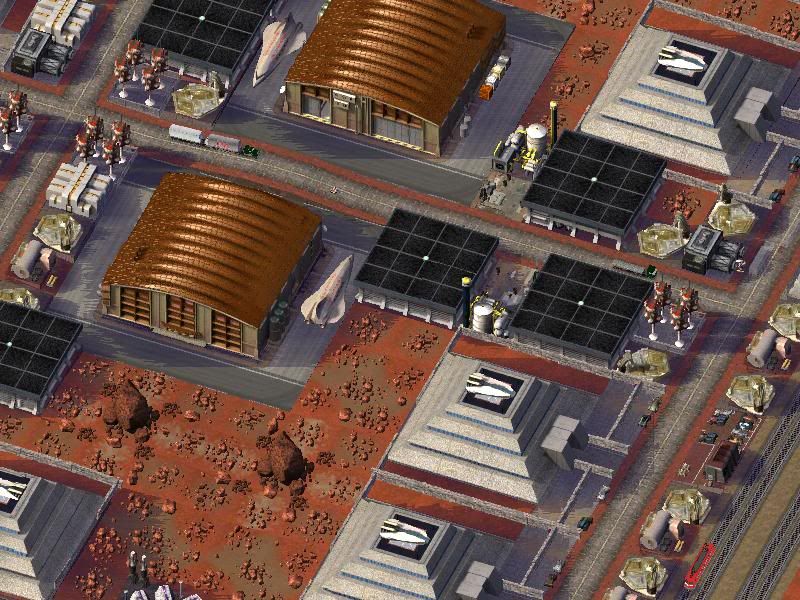 This is the Siilijoki Park with it's domes that support cultural activities like art, concerts and various forms of entertainment. This park separates the living zone from the developing zone and it's also separated by north and south part.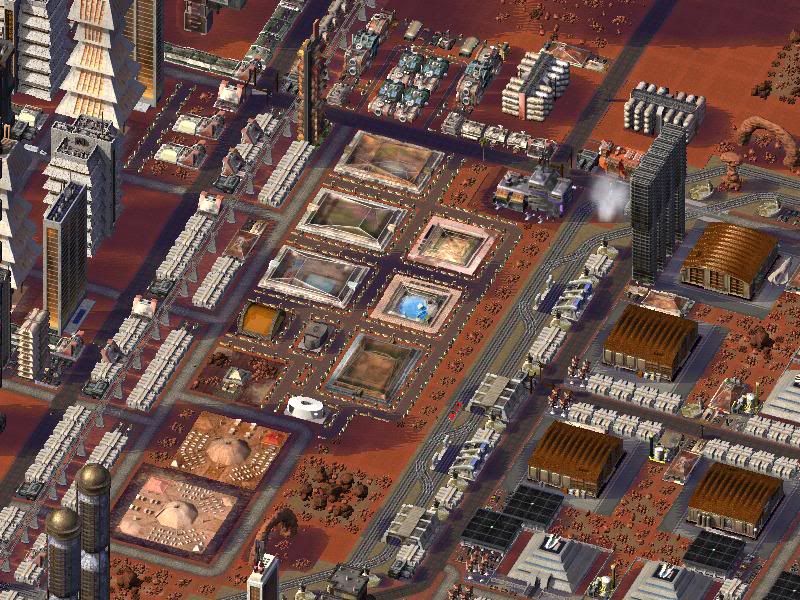 In the middle of the south part we'll find the Noah Tower, a tall hotel for SimTerrans and SimLunars tourists who prefer a quiet place to relax.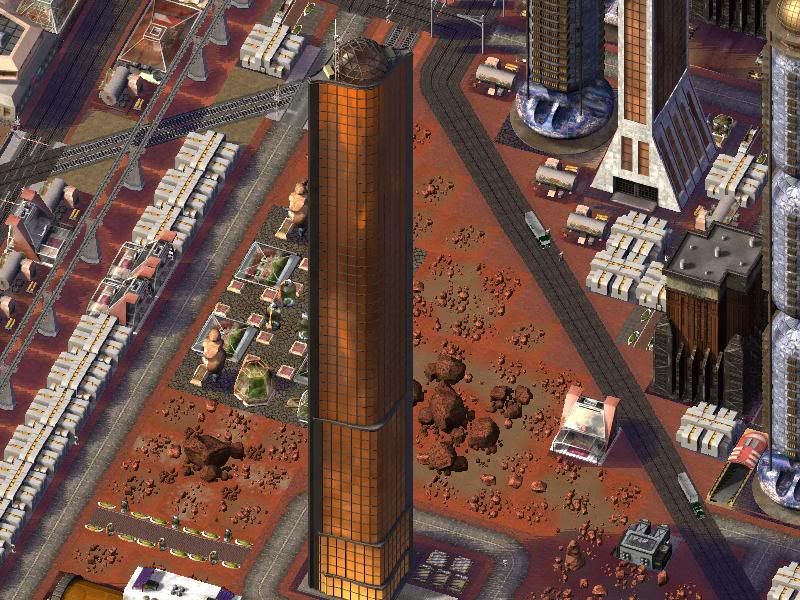 Somewhere close to the colony I build some recycle centres. This is the place. Notice something different?
That's right, all recycle centres constructed together for a better result.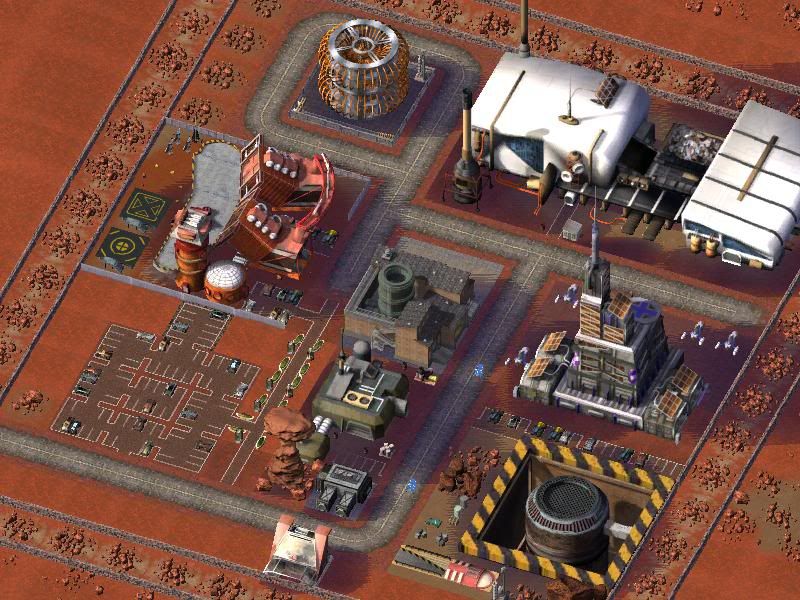 Same with the nuclear power plants and the water pumps.
Underground hydroponic facilities and indoor agricultural belts grows a wide variety of organic plants without the use of pesticides.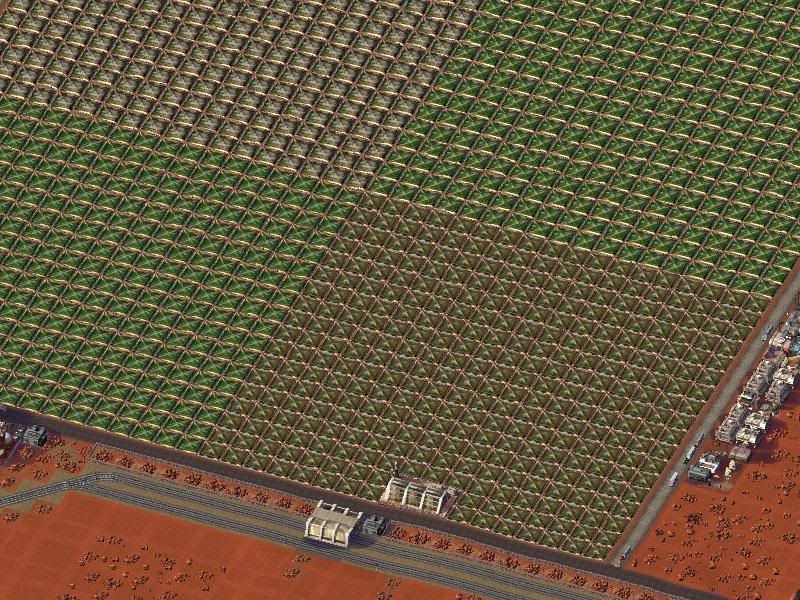 This airfield was the only airport of Life-6. With the construction and the expanding of the spaceport, this airfield now serves airships and V.T.O.L. (Vertical Take Over and Land) aircrafts.
Close to Life-6, the archaeologists discovered an another artificial made pyramid. The mystery of the past of Mar still remains. Most of the ruins belongs to the ancient Martians and are thousands and millions of years aged, but some of them belongs to unknown beings and are only some centuries aged. What's going on? Evidences for 2 individual civilizations? Did they ever meet each other? Are the SimMartians "unwanted"?
Now that Life-6 finally upgraded, I can finally start constructing new mayor colonies with many surprises.