Page 42: Planet of the Transapiens
Entry posted by Terring ·
671 Views
Check your comments for my replies
Page 42: Planet of the Transapiens
"Let me strive every moment of my life, to make myself better and better, to the best of my ability that all may profit by it."
Code of Doc Savage
Ahh, home sweet home. Back on Mars, back to our homeworld, a red humble planet with a lot of surprises. Mars is the planet of opportunities and visions, where everything is possible.
Many experiment are happening here on Mars. This is Evolution-7, the home of one of those experiments. We can see here the huge redmids, the central zone, the low density zone and the industries in the edges.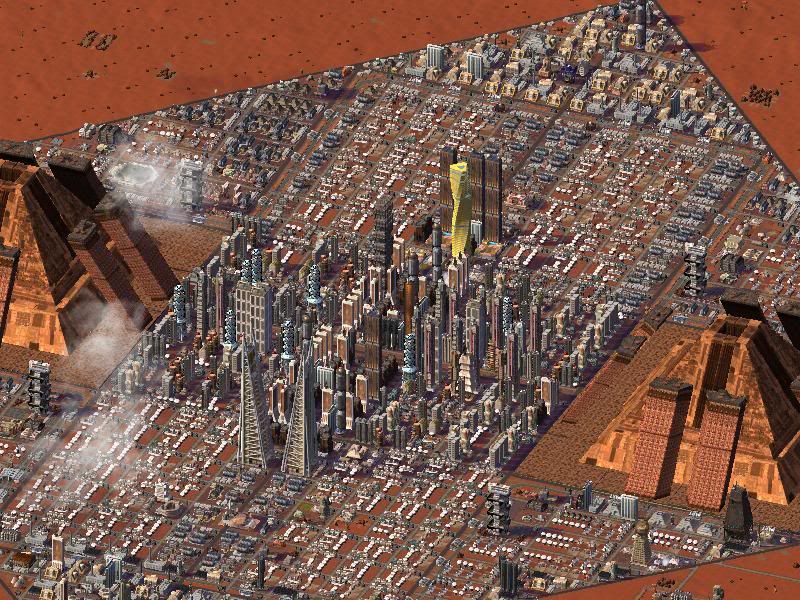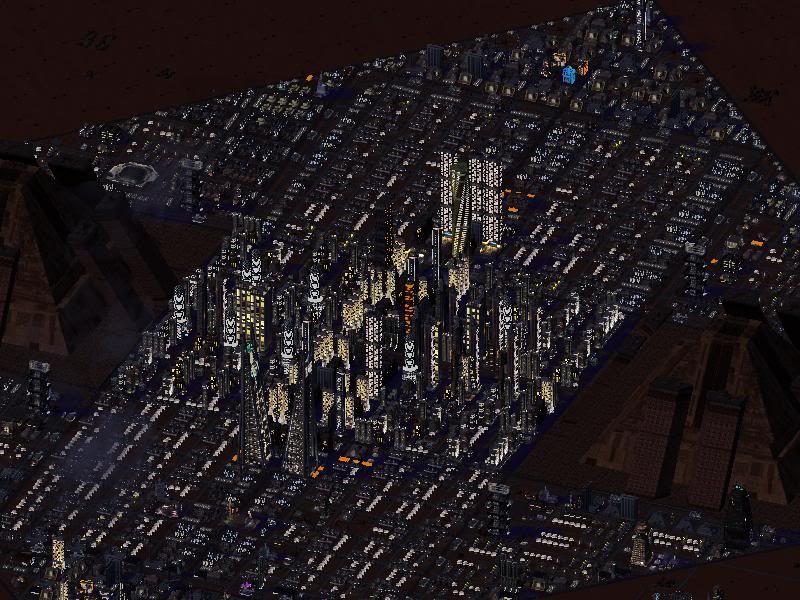 The central zone has a lot of skyscrapers, hotels and apartment buildings.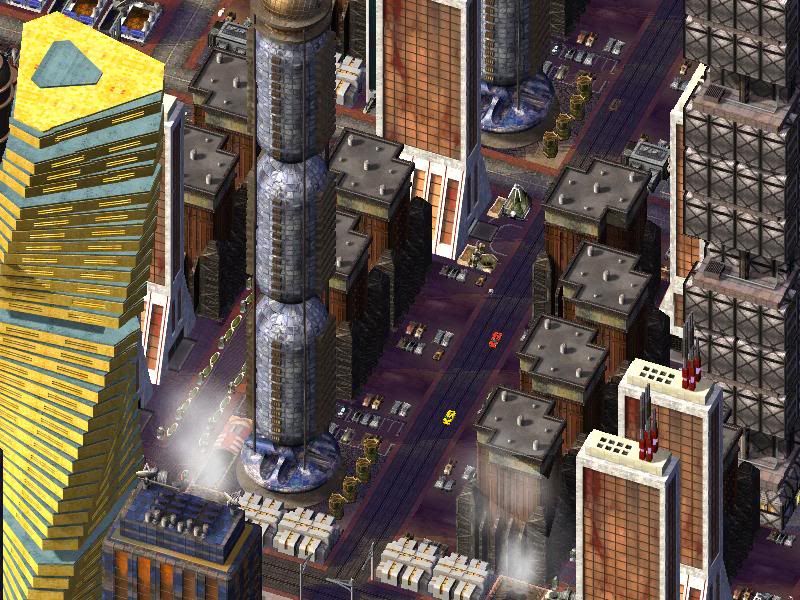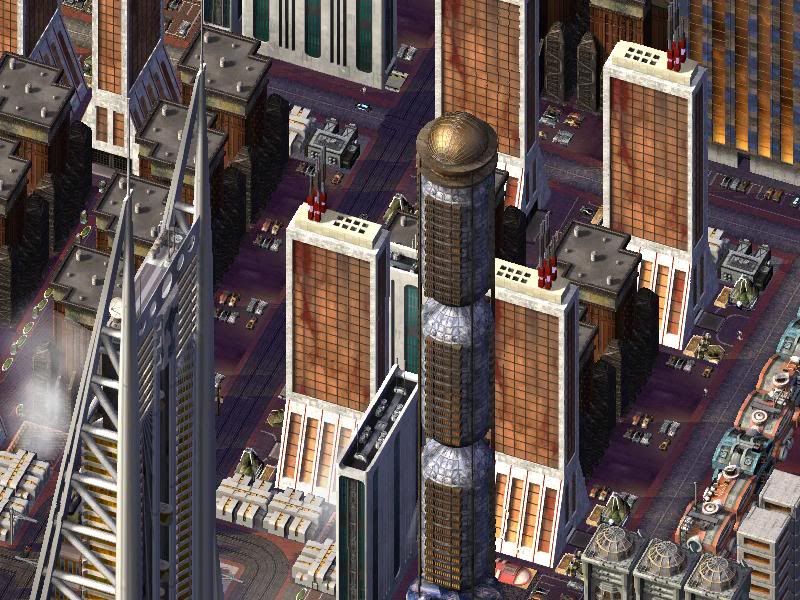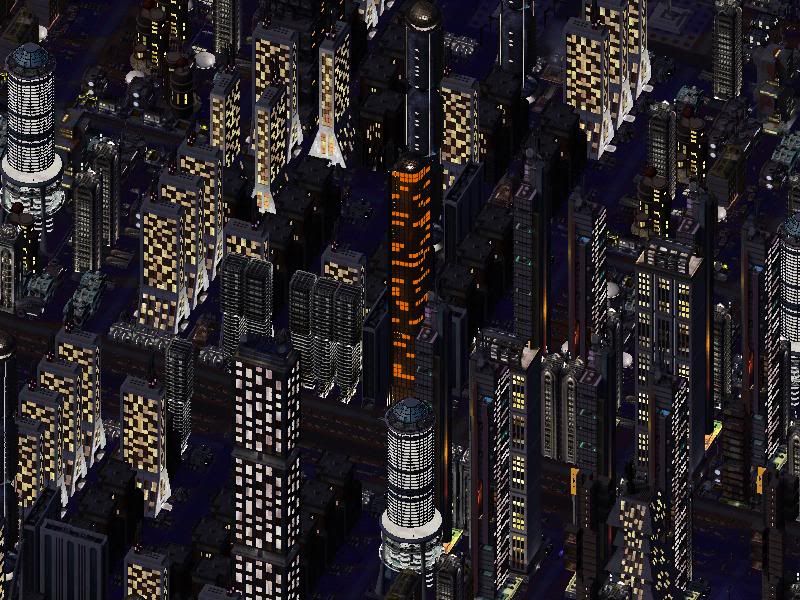 These large red pyramids called redmids, large arcologies that holds a whole city inside them. The redmids of Evolution-7 has a lot of homes and civic services. They also a lot of transhumanistic laboratories.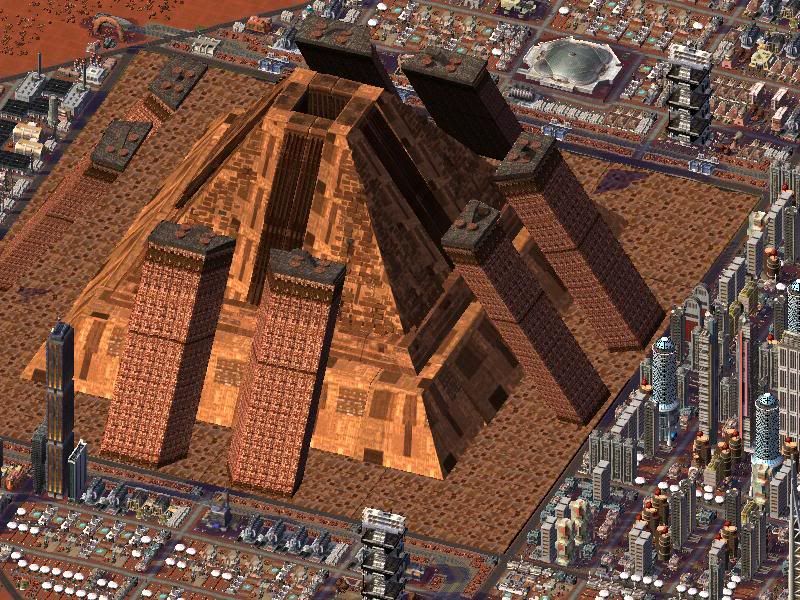 Trans... what?! Transhumanism is the transformation of the human body and mind with the use of technologies, like genetic engineering and cybernetics, to eliminate aging and enhance the human intellectual, physical and psychological capacities. That's right, were are talking about the evolution of Simkind, from Homo Sapiens to Homo Superior, with the wise use of technology. Forgetting, illness and death may soon be things of the past. The future belongs to telepathy, the 400 I.Q. minds and the "magic" abilities.
The low density zone has family homes, shops, primary railroads and many civic services.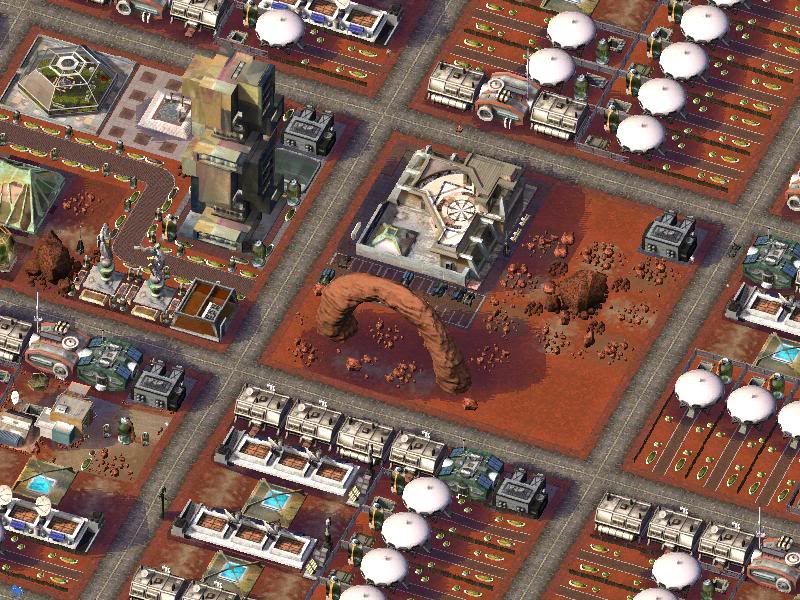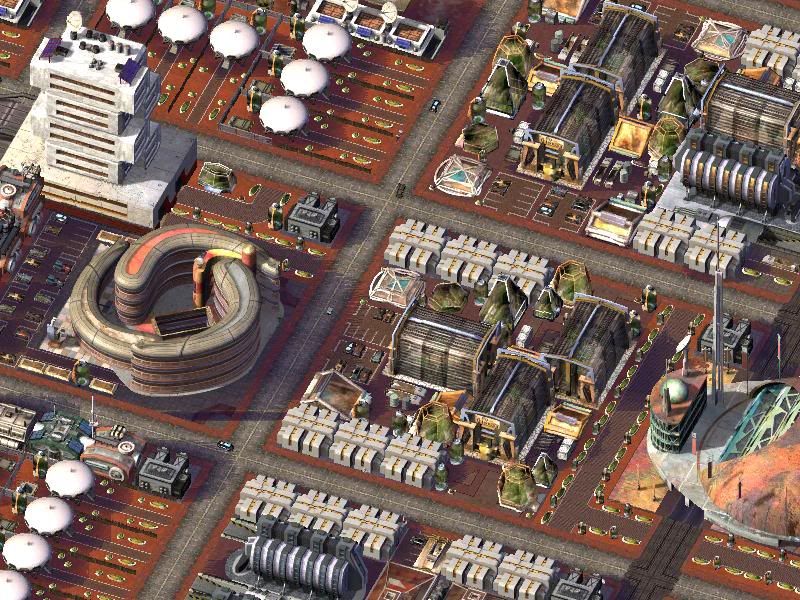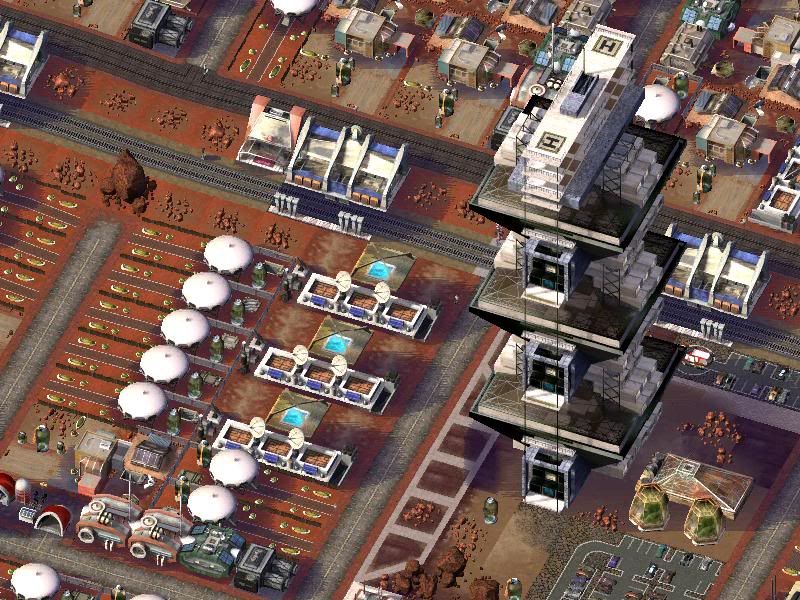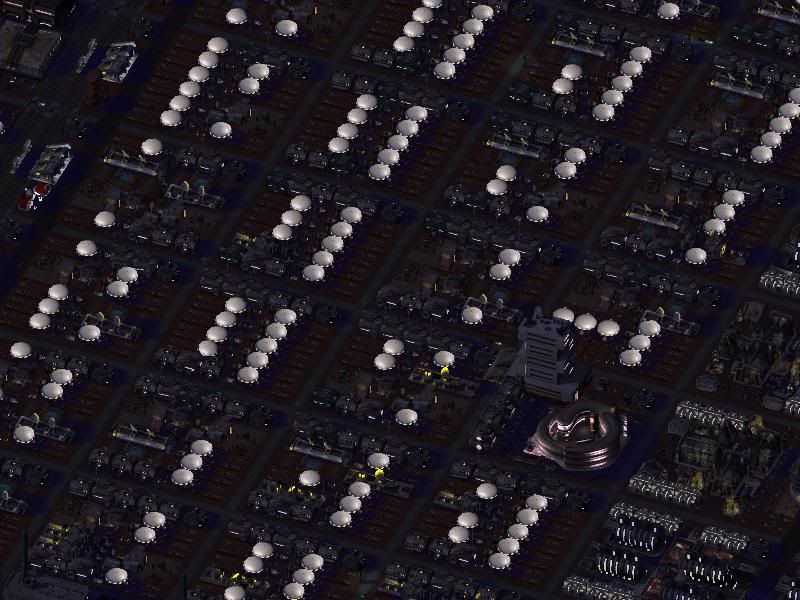 The industries are in the edges, so the trucks can ship the products to the other colonies easier.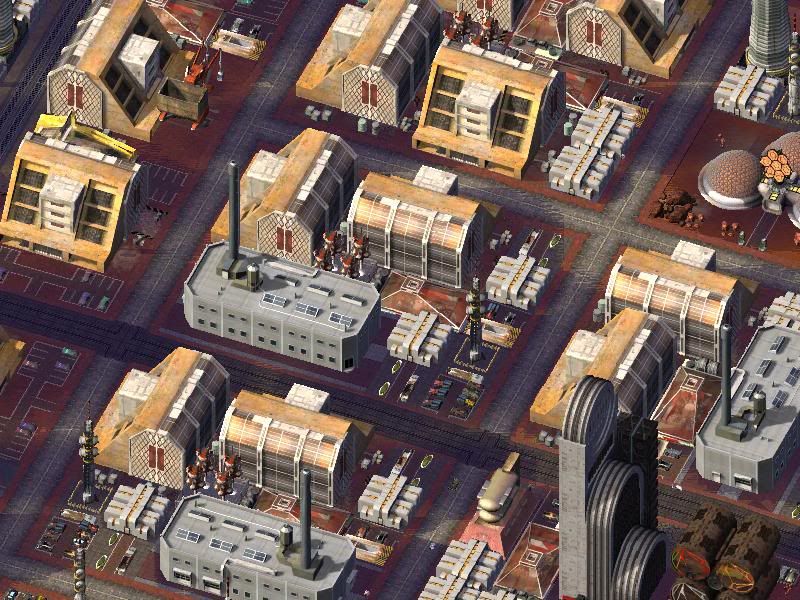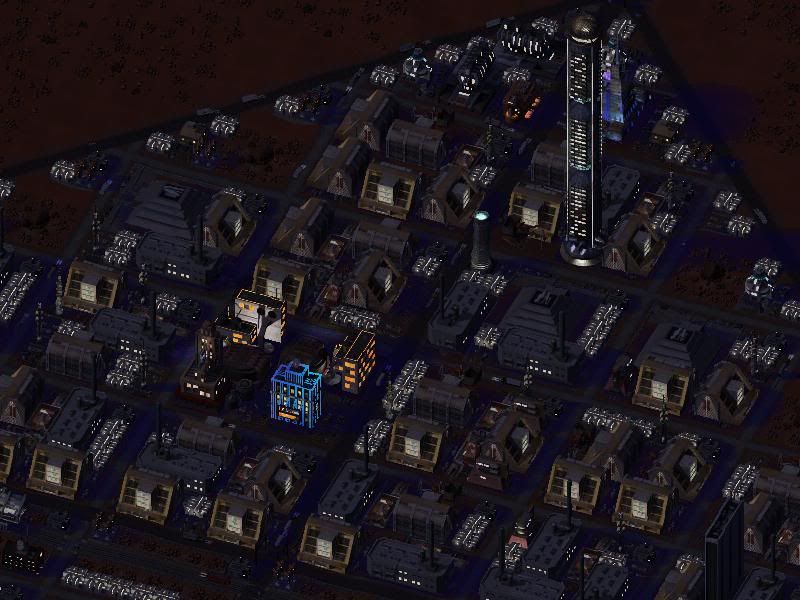 Outside of the colony there are the nuclear power plants, the hydrological facility, the recycling system, the spaceport, farms, highways and the cemetery.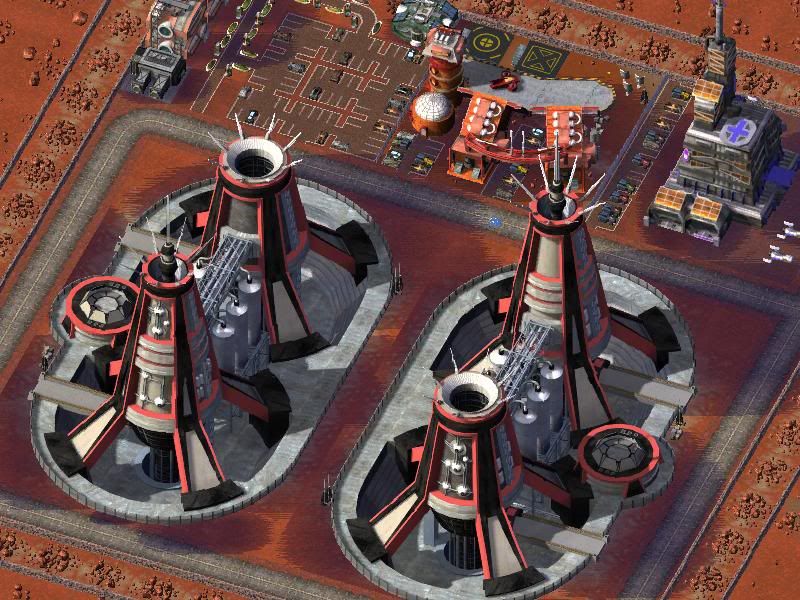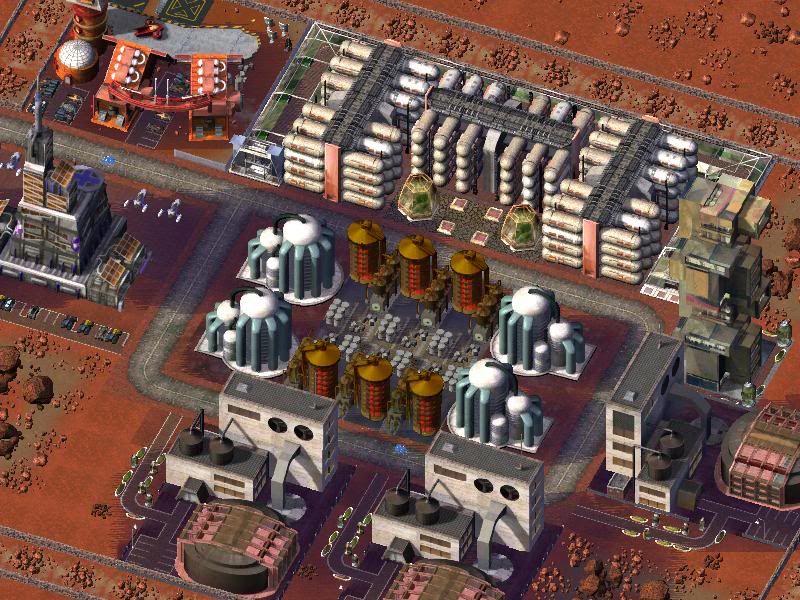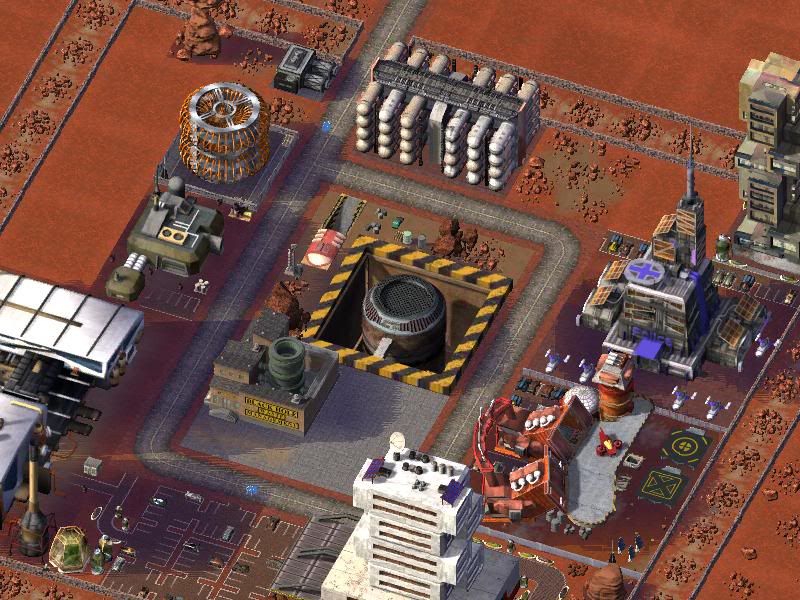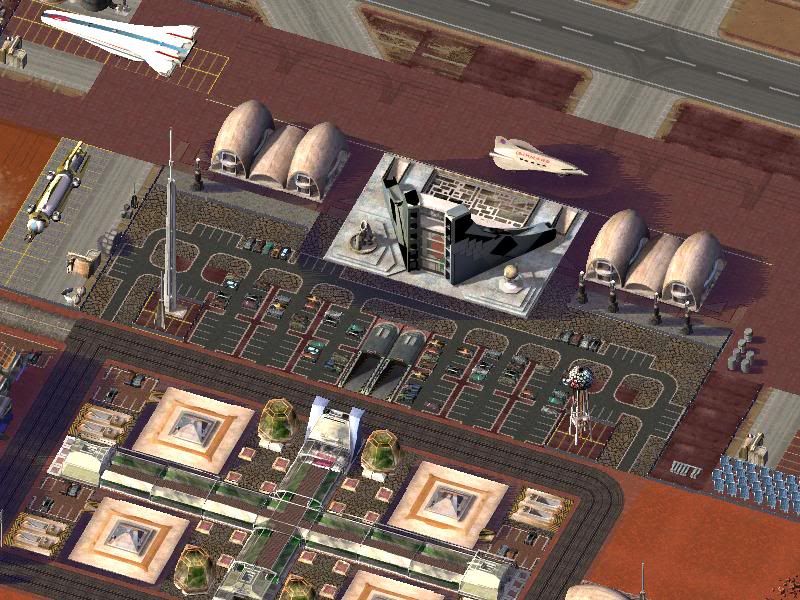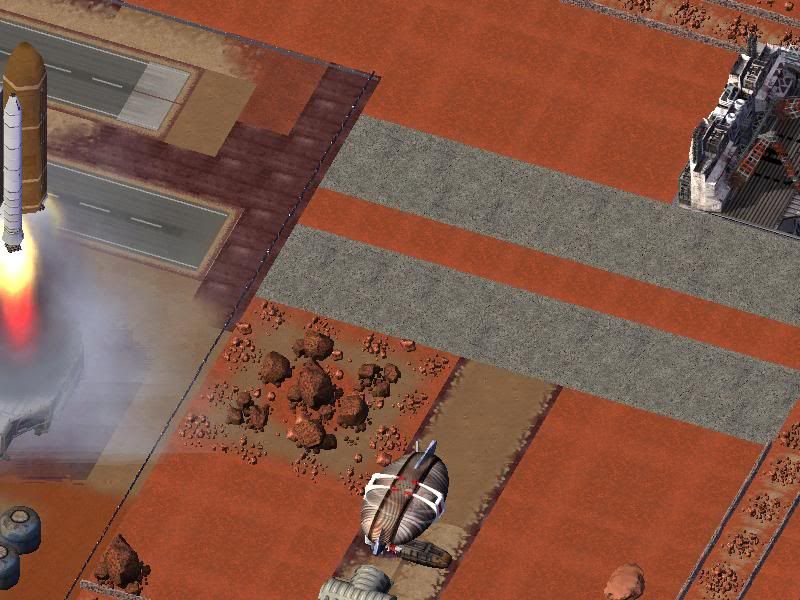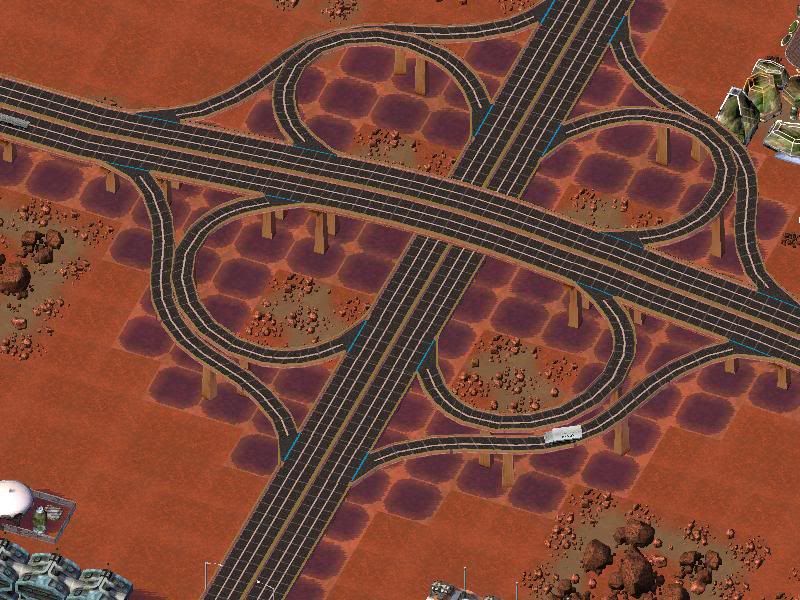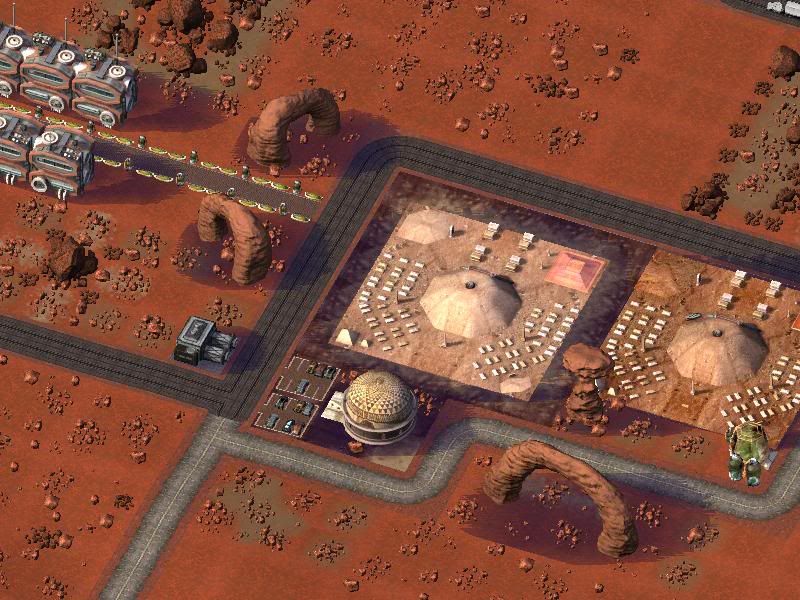 Be careful with the dust storms and the small tornadoes, they can be very dangerous if you're not enough carefully.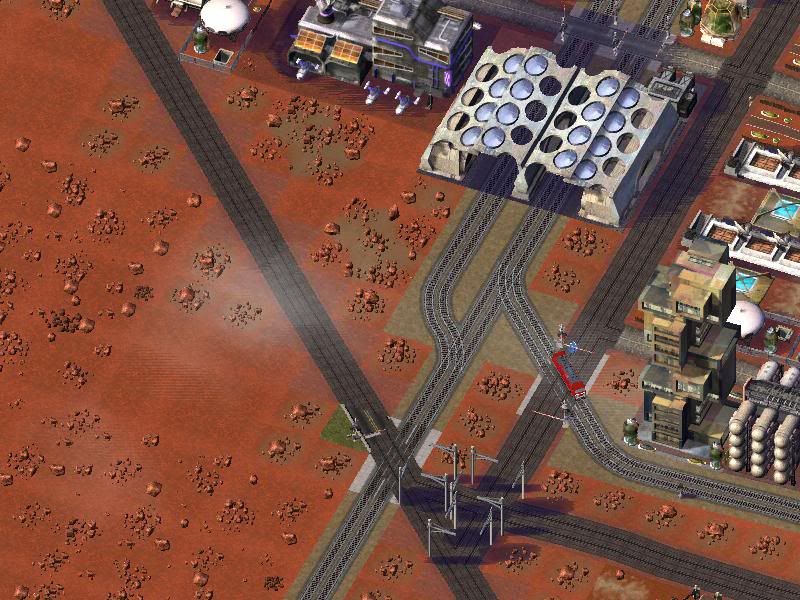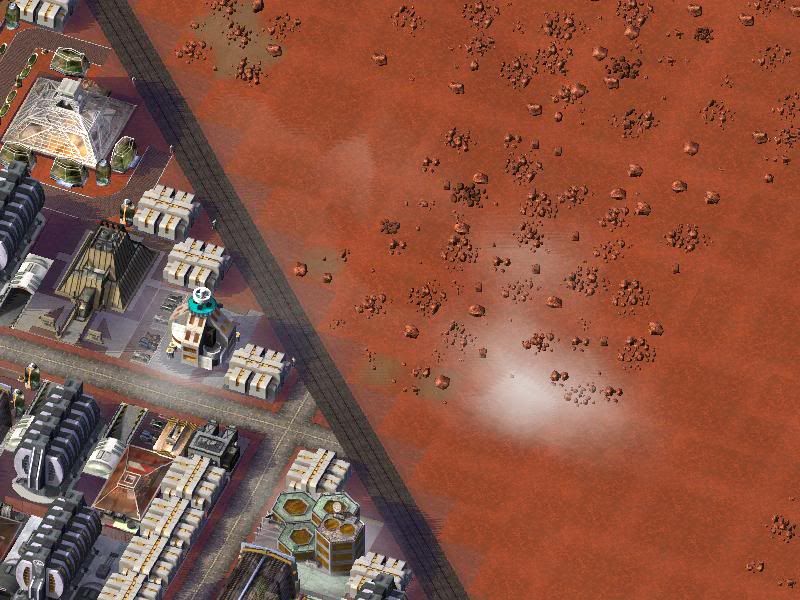 Mars and it's resources declared as global legacy for everybody, so there are no limits in where and how you'll live. Mars belongs to everybody, its' the new Promised Land, without stupid laws and limits. Mars is the planet of freedom and creativity.
Mars is the new Garden of Eden