Opportunity Knocks
South Wirdleonia: Opportunity Knocks
Every growing city needs a growing commercial district. Robinia is no exception. Along Princess Katherine Boulevard, the fashionistas and Schulmanistas jockey for position in the various commercial and mixed use developments. You don't want to be left behind, so come along as we dispense with some schulmonetas and get some great new doodads and whatnots and doohickies.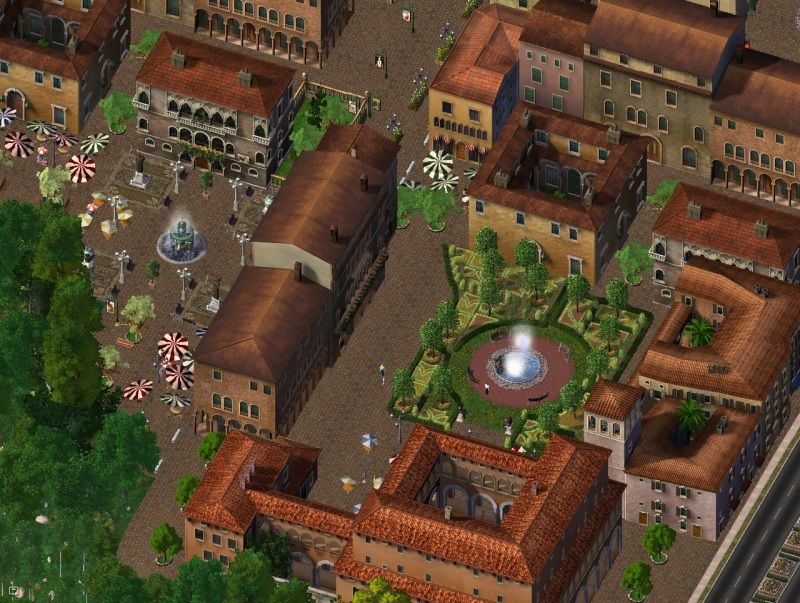 The Fountains at Purring Place offers a wide variety of retailers and outdoor dining opportunities.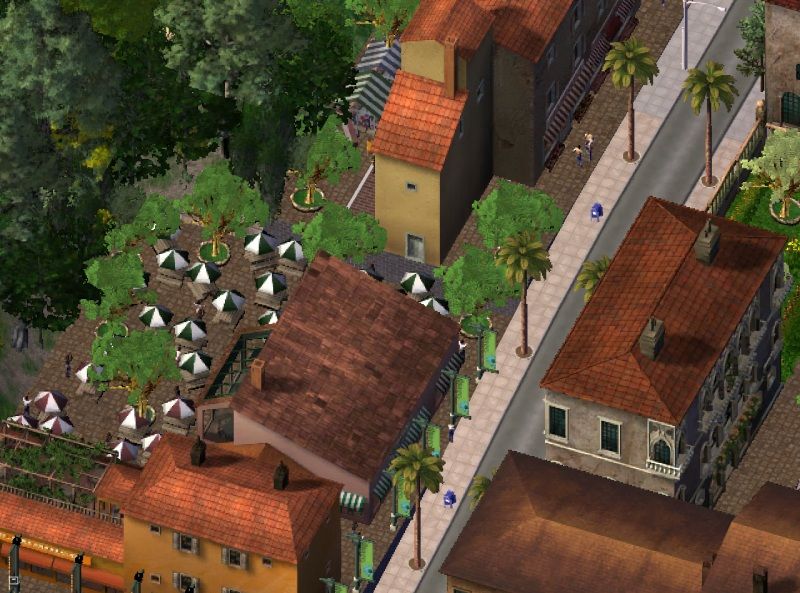 Speaking of outdoor dining, why not stop by Tweety's, the popular cat café?
Have one of their signature Tweety Bird Flans… delicioso!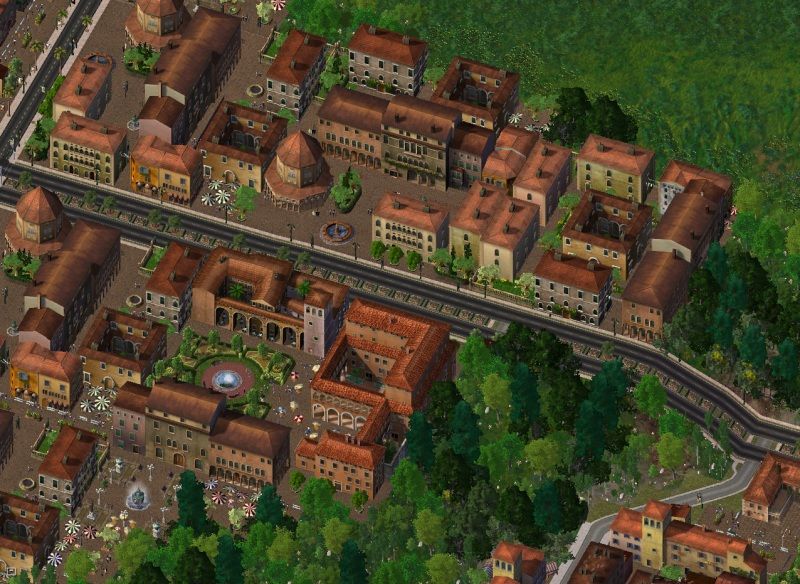 Princess Katherine Boulevard is rapidly becoming one of the most fashionable shopping districts in the nation.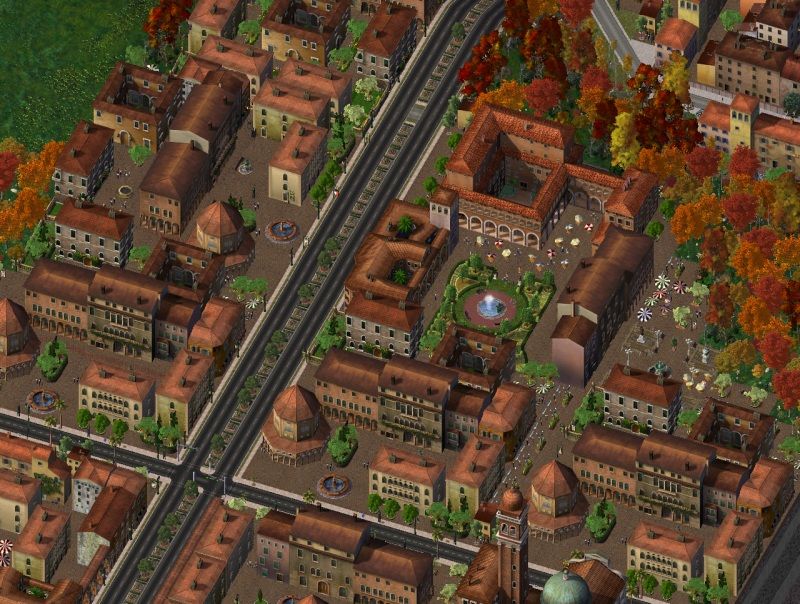 Demographic information indicates that this area is drawing in shoppers from across the Southlands, as far as Harar. A substantial trail heads due south from the new town toward Harar. One has to wonder what the non-domiciled felines of Harar think of this glittering shopping area.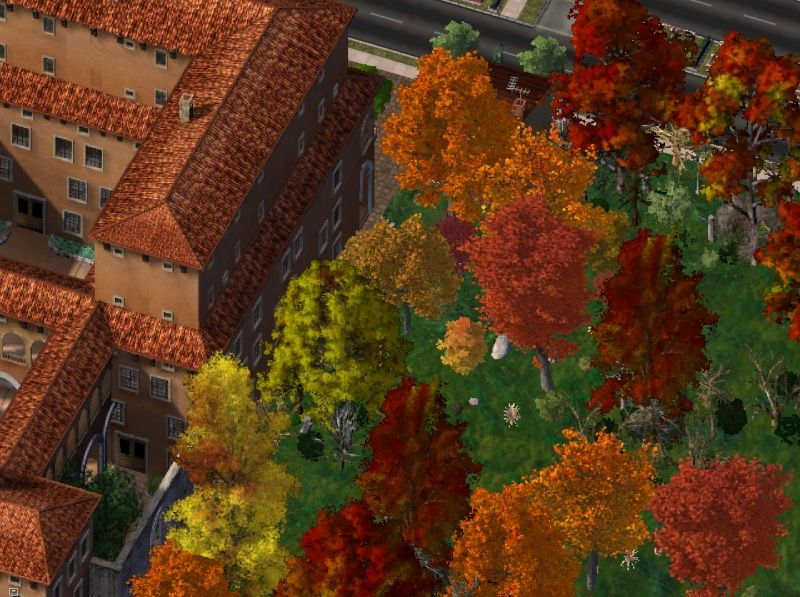 You've heard of the 'pick your own' farms for things such as blueberries and tomatoes… now, Schulmania's first 'catch your own' trees for netting a nice avian dinner. Bon appétit!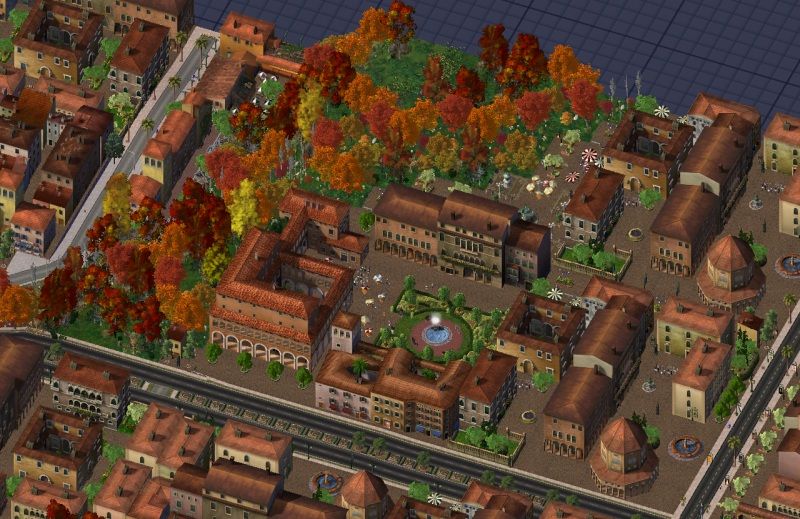 Growth continues up to the border with South Wirdleonia. On the other side, development begins on the south bank of the river and continues all the way to this area. Robinia is certainly a town on the grow.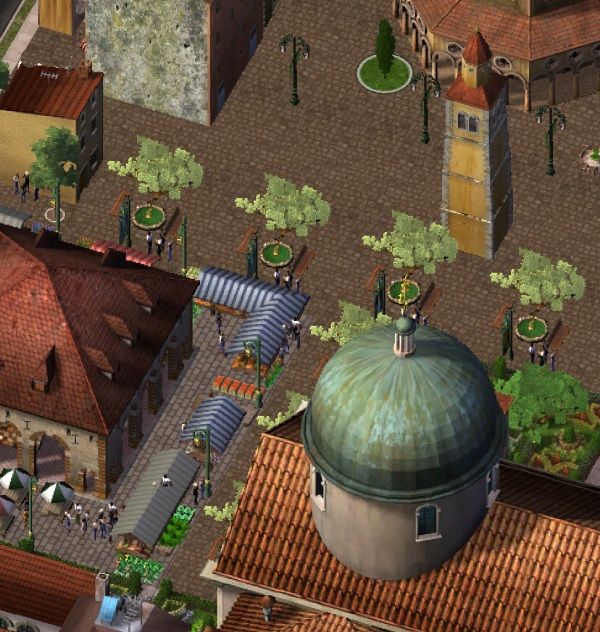 At New Market, you can find just about anything for sale. A specialty of the area is luxurious catmere, made from the finest shed cat fur. Don't you need a fine catmere sweater?
Perhaps we can have an audience with Princess Katherine. Let's get a nice picnic lunch and head to the park. I heard she will be sunning there today.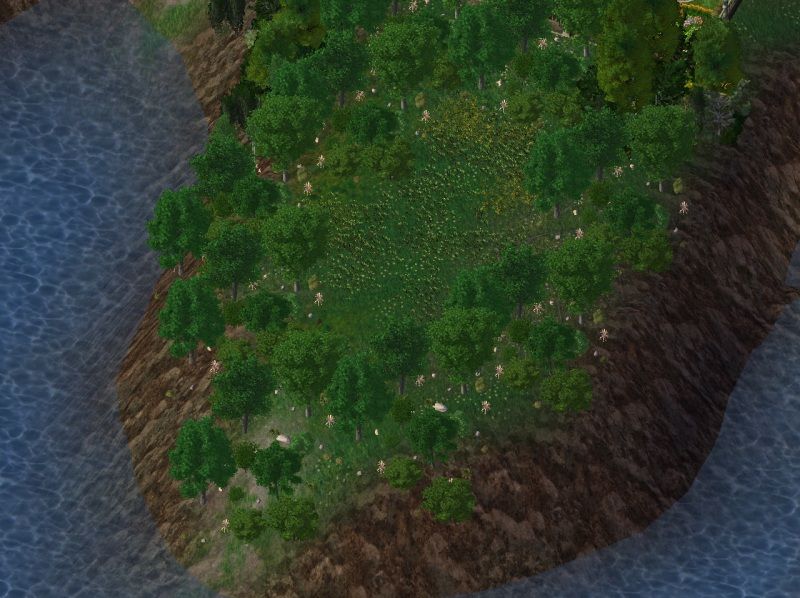 We can hang out at the park right by her house, enjoying views of the Wirdleonia River.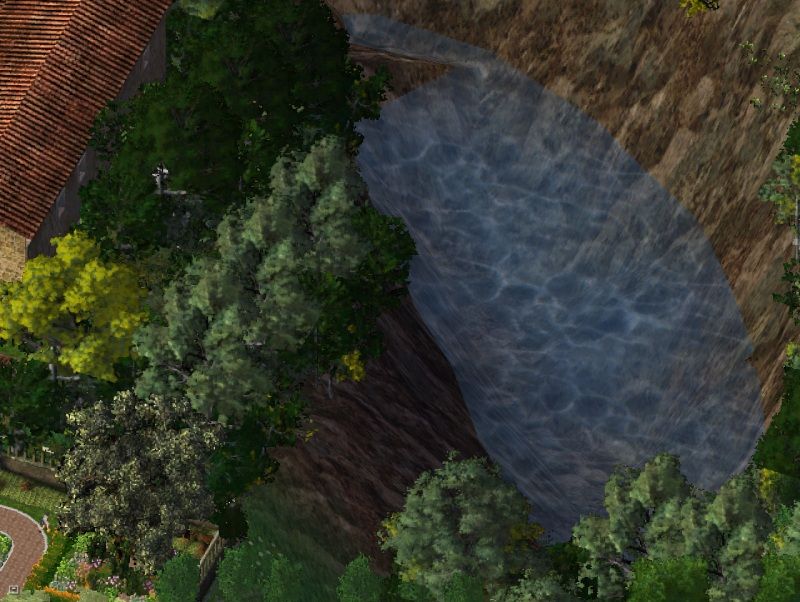 But don't go into her private fishing pond without permission, or you will get a scratching.