Terraforming Lake Felis
Terraforming Lake Felis
Lake Felis is the site of the permanent capital of Harar. Along its shore will be one of the few permanent cities built in a nation of non-domesticated felines. After all, you have to have somewhere for all of the paperwork and assorted bric-a-brac of government, right? And, Queen Vera does enjoy the outdoors but she does not like getting rained on. The trek over the Schulmappalachian Mountains from Schulmania is long and tiring, so it is nice to have a place to rest and recuperate. From here, the Bureau of Feline Affairs manages the royal protectorate and felines from across the nation trek to when they need something.
And now, on to the terraforming. To create the lake, I selected a flattish part of a fairly bumpy terrain for the new lake. I used the various God Mode tools to get me started and finished off with Mayor Mode tools. I decided to make the lake freehand, so as to make it more organic in appearance and reasonably plausible that a lake such as this might have just naturally spring forth. Although, of course, I have not seen such a lake as this before. Then again, I have not seen that many lakes, either. So, you never know.
Lest I spoil the surprise, I will start with some closer in pictures from the lake area. I will close with a broader shot, which will explain everything. Now, don't cheat and scroll to the bottom… let the suspense build.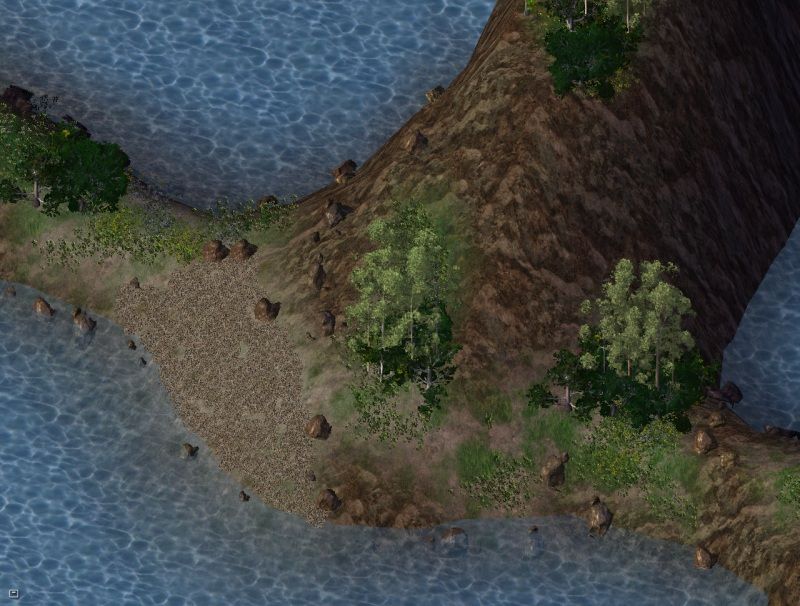 I am mostly showing you the isles in the lake. I have added a little flora to them but may add more before they are declared "complete."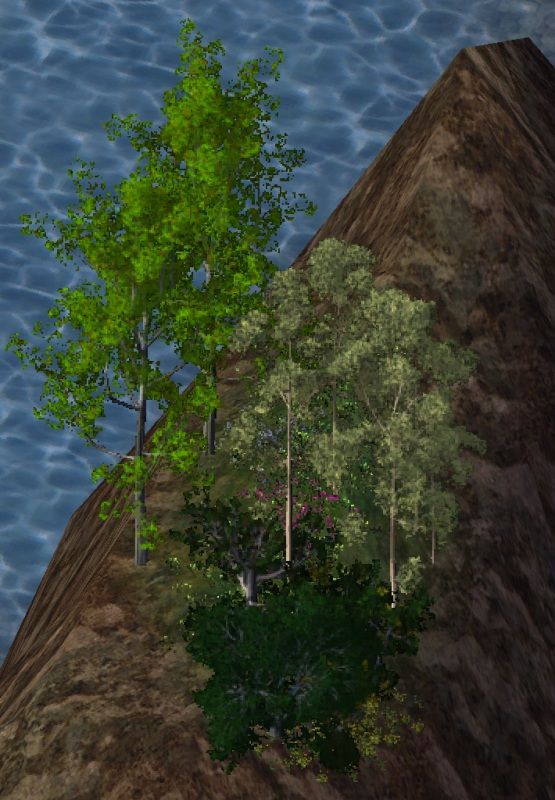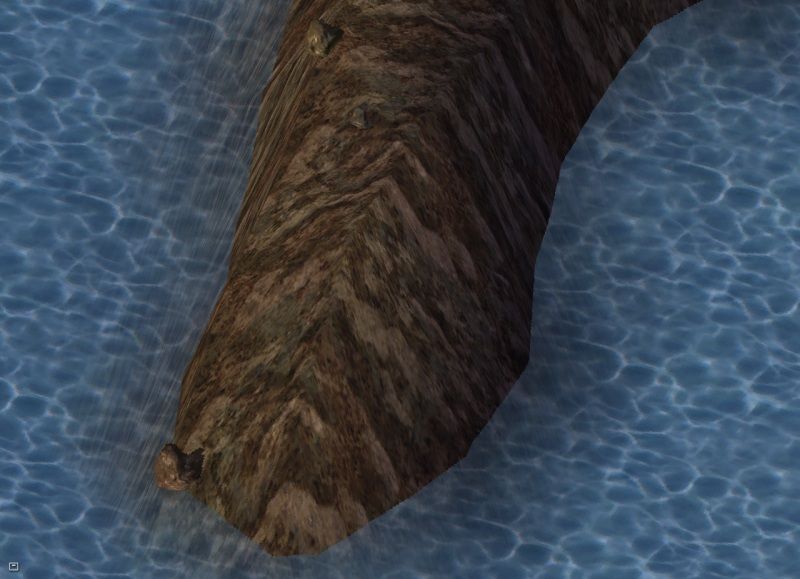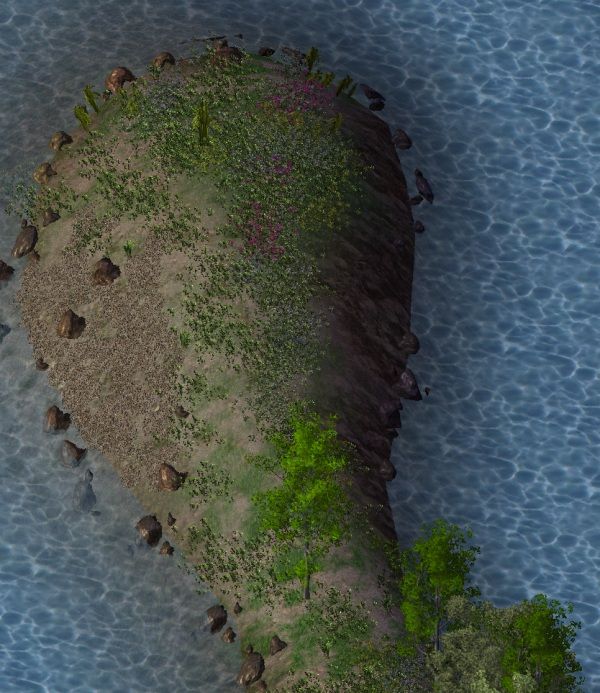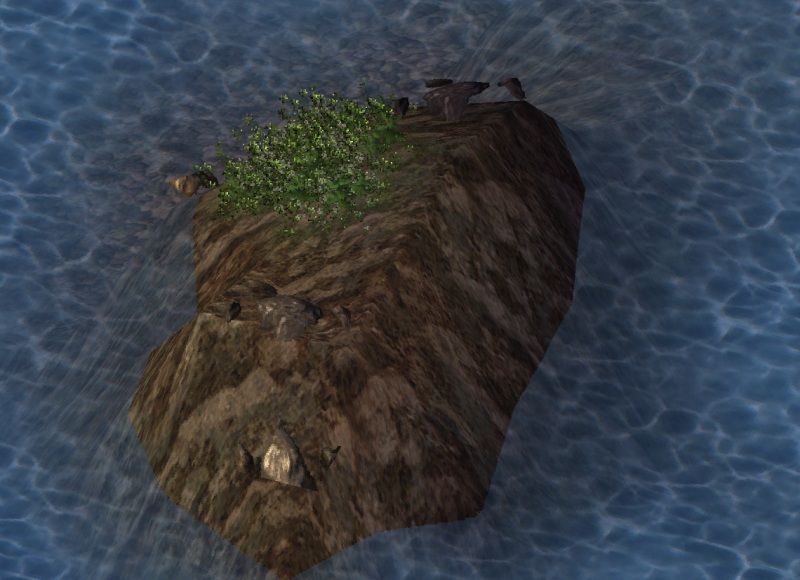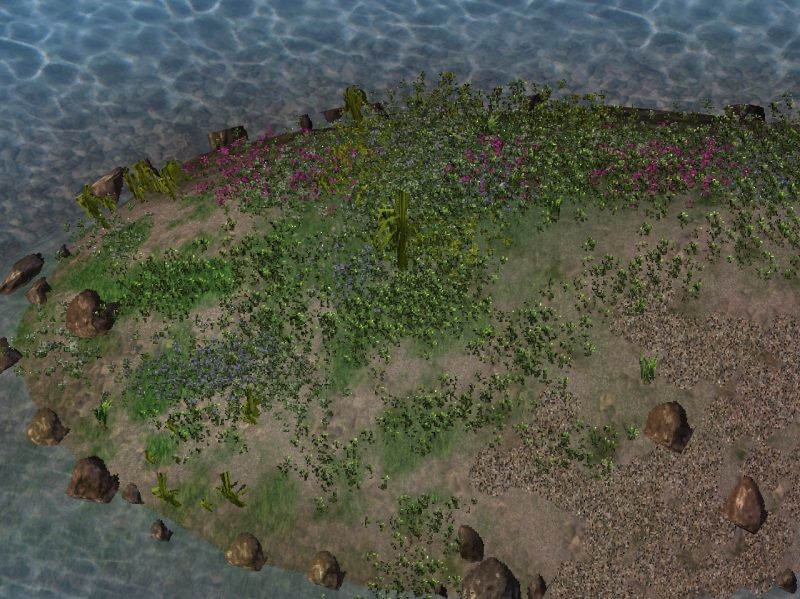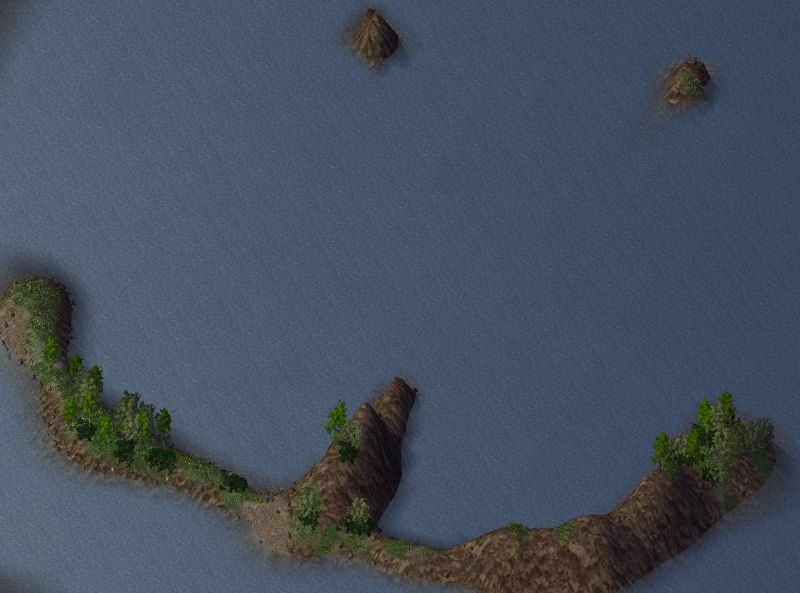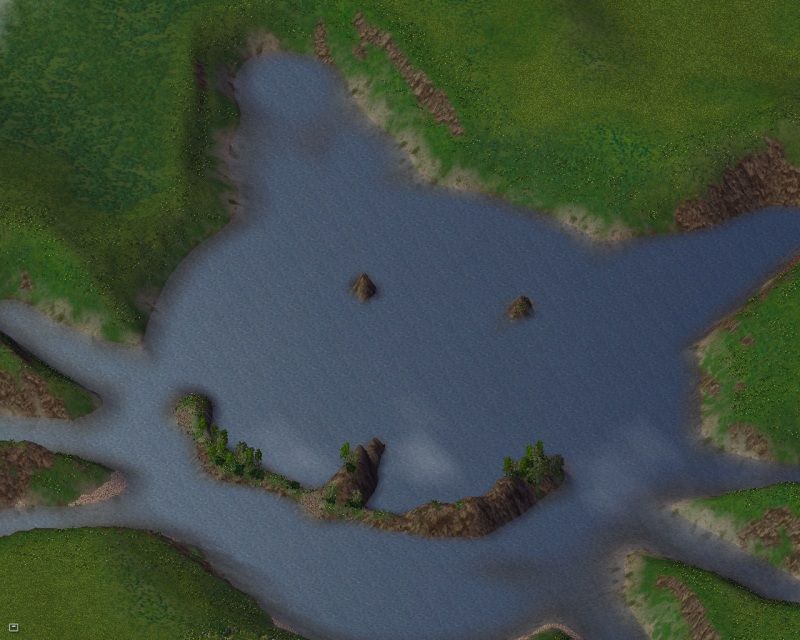 Ta-daa! Now you know why it is called Lake Felis! Doesn't this look like the perfect spot for a feline capital? In the coming chapters, we will see the town, destined to be the biggest in Harar but still quite small by our standards.