Invisible River
Invisible River
There is a spot in the central highlands of Harar where a most unusual landform has been found. A group of feral hunters searching for pigeons heard the sound of running water. And where there's water, there's fish. And fish is tasty. Very tasty. Any feline knows fish trumps bird any day of the week!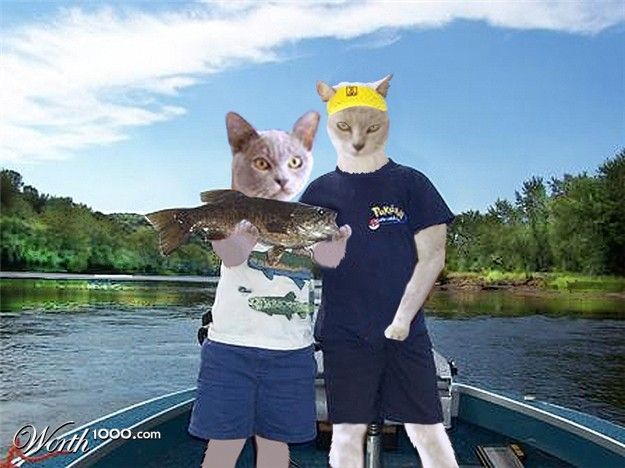 Our furry friends have big plans for this new water source…
As the group approached through the forest to where the sound drew them, they saw a dry riverbed. Where's the water? They could still hear it flowing. But there was none to be seen. And of course, since cats don't like water, no one tried to go into the apparent arroyo to investigate. It sure did sound like a river. But the water remained hidden. And no fish were seen. But, typical shoreline plants were growing along what should have been the shoreline. Very strange. So, the emptyhanded (emptypawed?) felines went back to hunting juicy pigeons. When they got back to their homes, they told other of the 'invisible river'. Governor Cawale of Atkinos (a central Schulminion district) passed through he area multiple times as she visited the royal court in Lake Felis. She carried word of this unusual site back to the City Planning Office, whose cartographers added the name "Invisible River" to the maps of Harar.
Intrigued? Well, here it is.
One of the longer segments of the Invisible River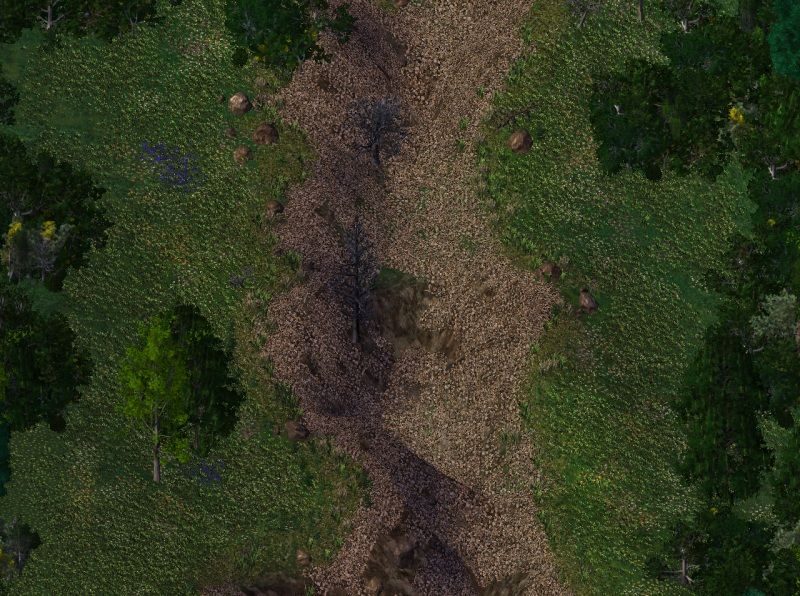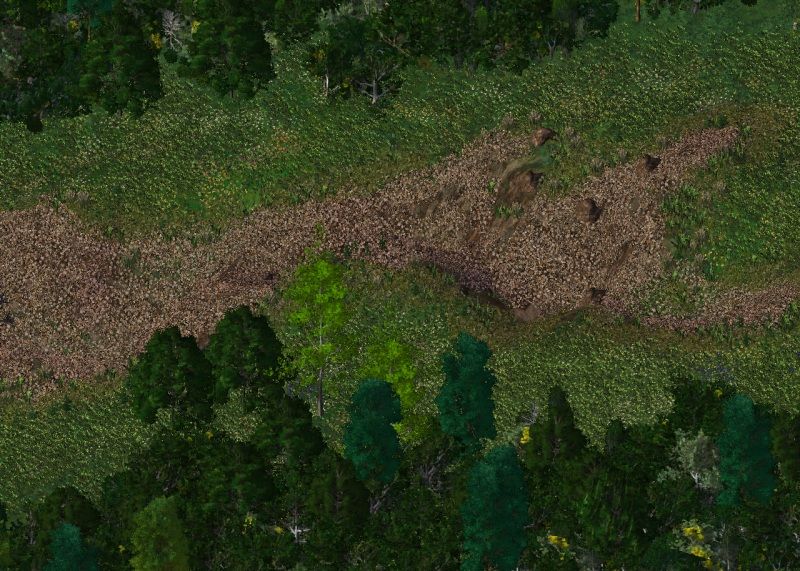 The northern end of the "river"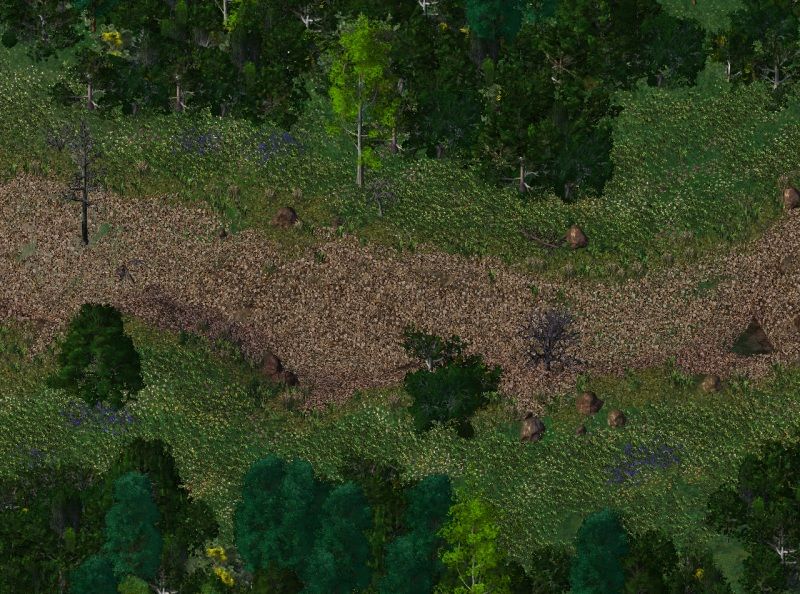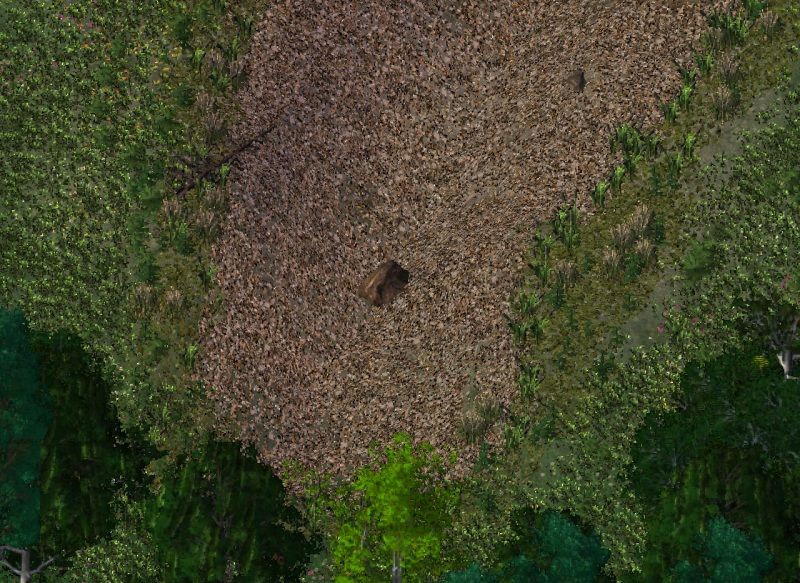 No fish here…