Calora | Lil' Ol' Vecchio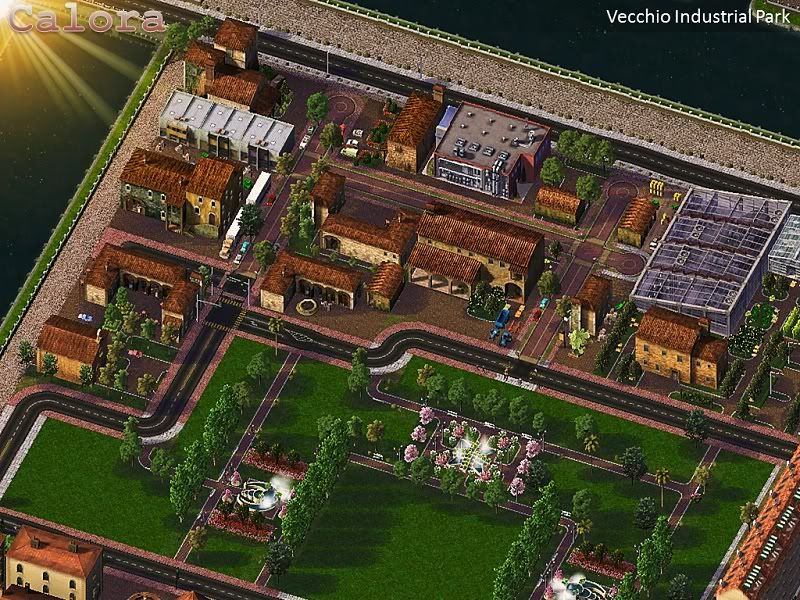 Welcome back to Calora, where today we will be looking at a region in the far south of the city that I rebuilt recently. Vecchio is the old town of Calora, but despite this is home to many modern, high tech industrial facilities.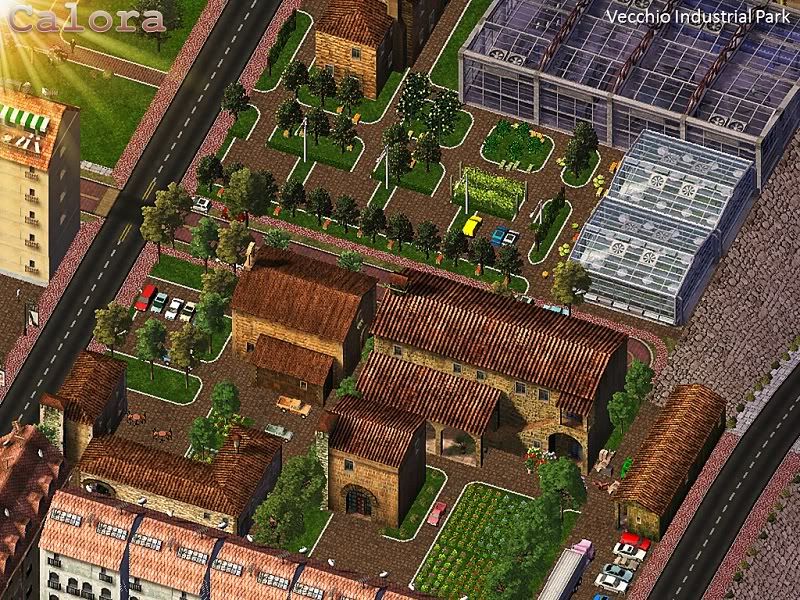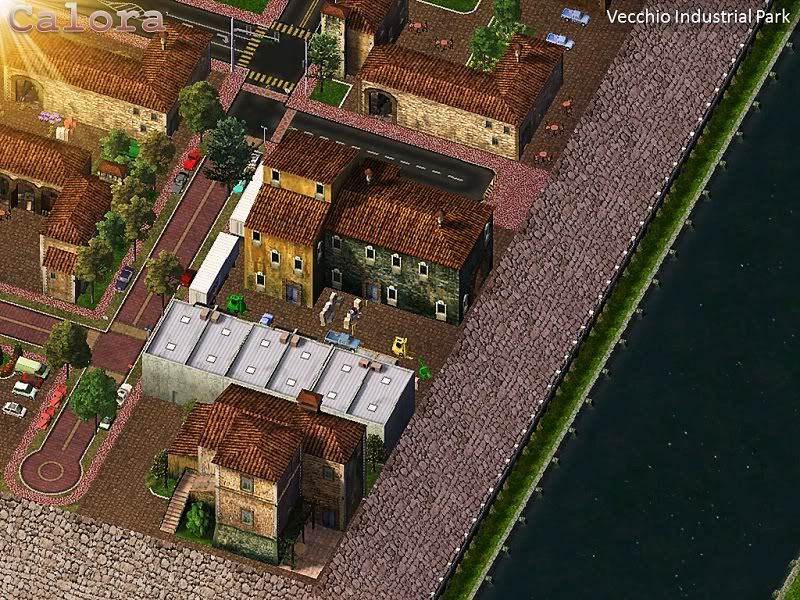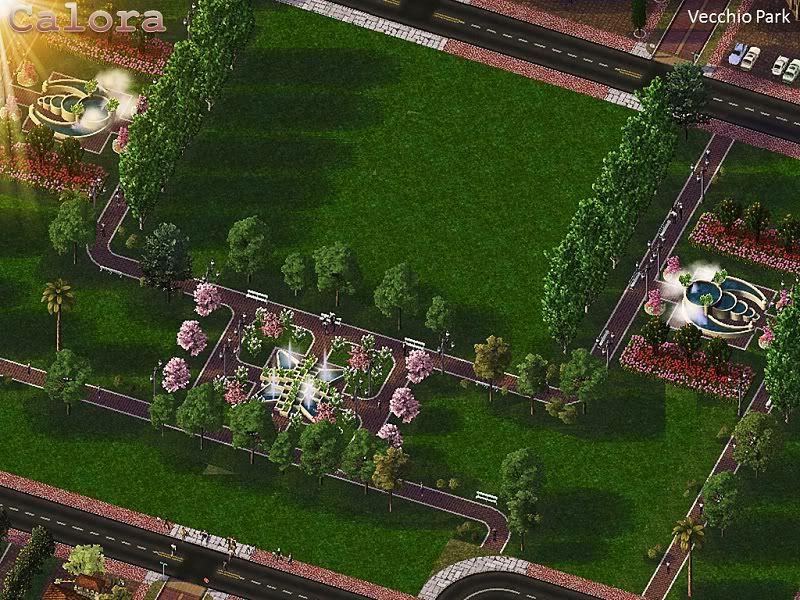 The centre of Vecchio boasts a park that has three fountains, all linked to the canal system surrounding Vecchio. During summer months the fountains are turned off during the siesta.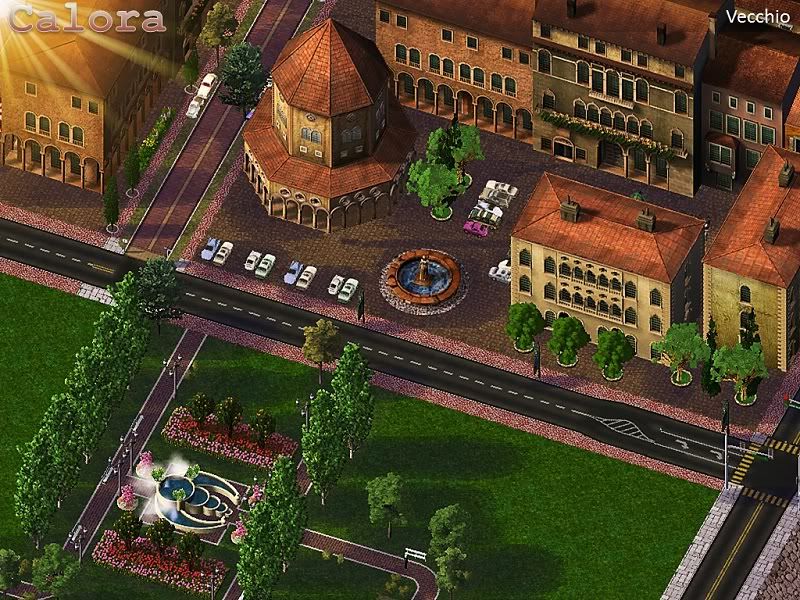 Here we see the development of classic Vecchio apartments, which overlook the Fiume Calora. In recent years, specialist firms have been hired to improve the flow of air through the dense areas, with limited success.