Land A-hoylakes.
As our heroes stuck their heads out of the hatch of the boat, a mighty wave slammed into the side of the vessel, splashing water onto the deck.
It also bought down the hatch. Hard. On their heads.
He fell down the steps with a slight curse. She doubled over in pain – still on the steps – letting out a loud string of curse words.
He looked at her and blinked.
"WHAT!" she yelled at him.
He said nothing and climbed back up the stairs, reopened the hatch, and stepped onto the deck.
It was wet. It was windy.
She walked up beside him.
"We hit a wave just right, we'll sink like the Titanic," he said.
She glared at him. "You can't remember your own name, but you can remember the name of an old cruise ship?"
"I could say the same for you."
She rolled her eyes. "Who's steering?" she asked, motioned towards the cabin.
He saw no one. "Uh...guess I had better give it a shot.
"You fancy yourself a seaman?"
They heard a giggle behind them. They turned and saw the top of a chubby, balding head wearing glasses peaking at them. When he saw them, he let out a "EEK!" and disappeared, the hatch closing with a bang.
With a huff, he ran after the man, slipping on the deck, falling on his face, and sliding into the side of the hatch. He picked himself up, opened the hatch, dove through the hatch and fell down the stairs. When he picked himself up, he heard a door slam down the hall. He ran to the door, grabbing the handle and trying to pry it open, cursing under his breath.
"Who is that?" she asked.
He looked at her. "I have no idea."
"Then why are you so intent on opening that door and bothering him."
He paused. "I have no idea." He gave the door one more yank, then followed her back to the deck.
The sky was now cloudless.
"We...uh...seem to be heading towards something," she said.
Indeed, they were. They were heading towards a shore.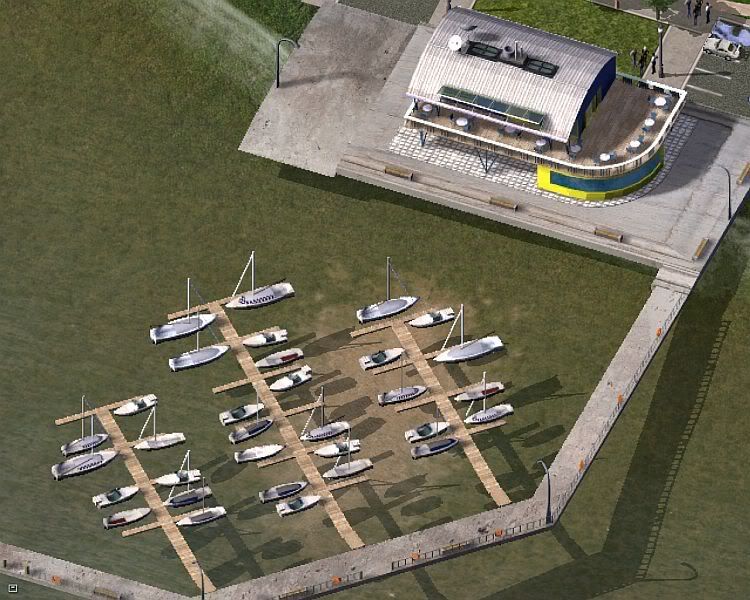 On the shore was a marina.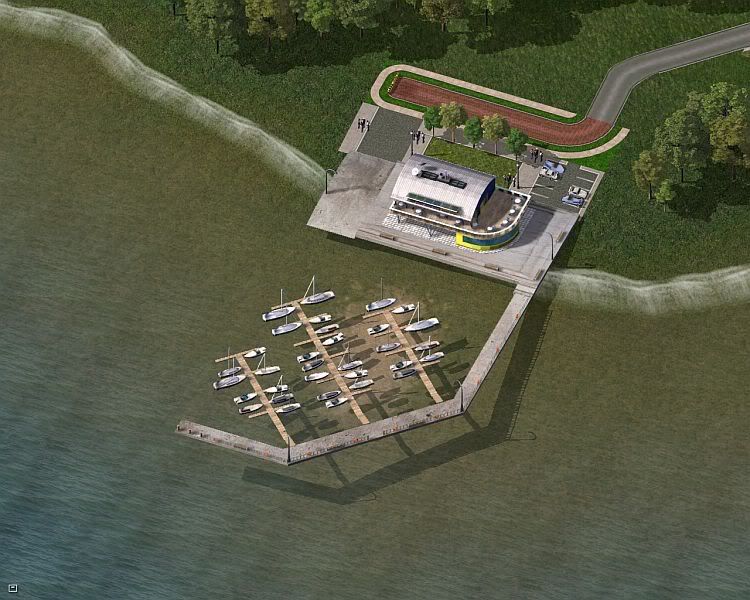 Near the marina was a large building.
Behind the building was a bunch of land and trees.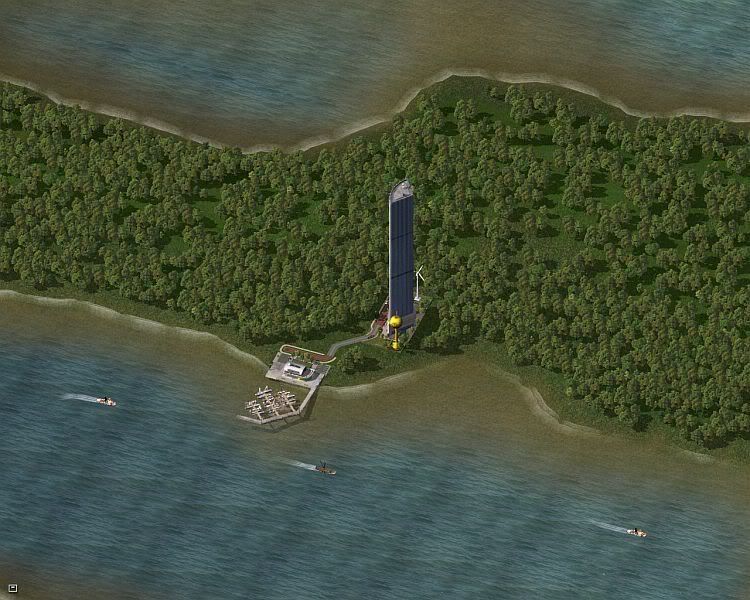 "What a wonderful place to build stuff!" he said.
She looked at him, looking deep into his eyes. "You're an idiot," she said. "I hope we aren't married."