Znojmo (updated 16/03/2011)
Entry posted by Daan300 ·
636 Views
This will be a large entry about a project I've been working on for a long time. I never came round to finishing it to such a level I could share it with you, until now.
Znojmo is the largest city in the Lodomerian kingdom (one of the constituent states of the Illyrian Empire), which is at the same time its capital city. The city has at present nearly 1,000,000 million inhabitants and it situated along a part of the Illyrian coastline (which will become clear from one of the upcoming entries about this city).
The city's history is a little strange: it did not start out as one city, but rather as two. The old city center situated on a hill is composed of two parts, once two independent cities. The eastern hill is the former royal town of Hradec, founded in 1145 and on the western hill is the former royal town of Kaptol, the seat of the Archbishop of Lodomeria. In 1738 these two towns were merged into one and made the capital city of the Lodomerian kingdom: Znojmo. In the second half of the XIXth century the city grew rapidly after the arrival of the iron horse and to the south of the old city extensive suburbs were created, which still exist today. Especially, this part of cities contains numerous parks and splendid public buildings, such as the royal palace and parliament building of Lodomeria.
Let's leave the history for what it is and have a look at the city. We'll start on the Kaptol hill, to the left the Kaptol central square (rebuilt in the XIXth century) and to the right Cathedral square.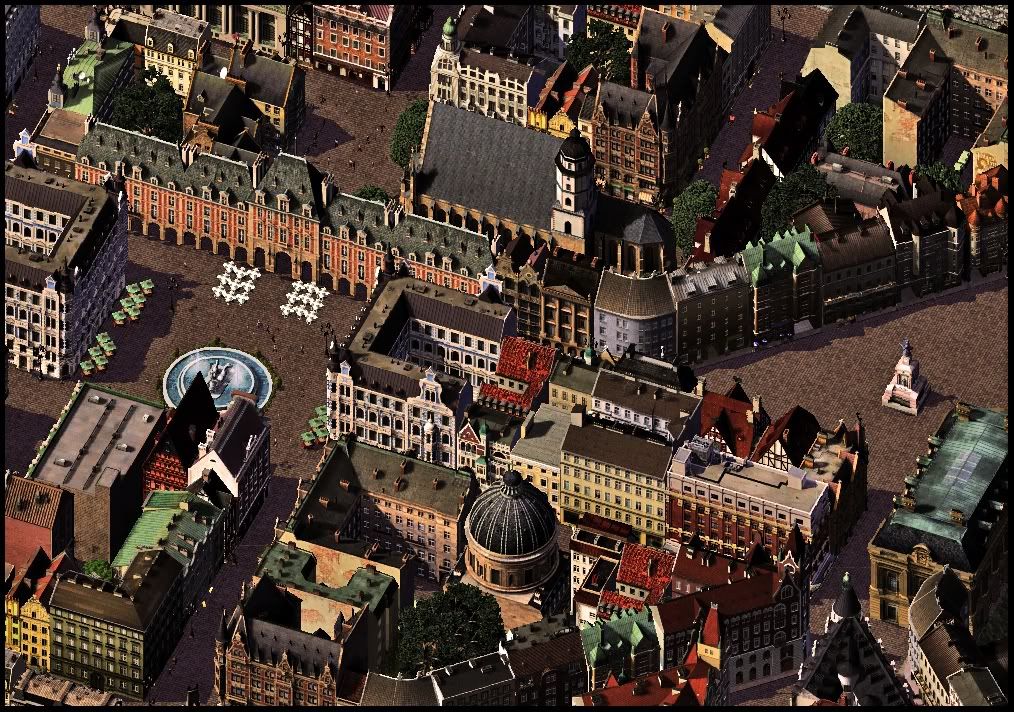 An overview of Kaptol: in the center the Cathedral of Our Lady (from the XIIIth and XIVth century), still surrounded by part of the city walls. To the left the XIXth century city layout with the Main Square of Znojmo.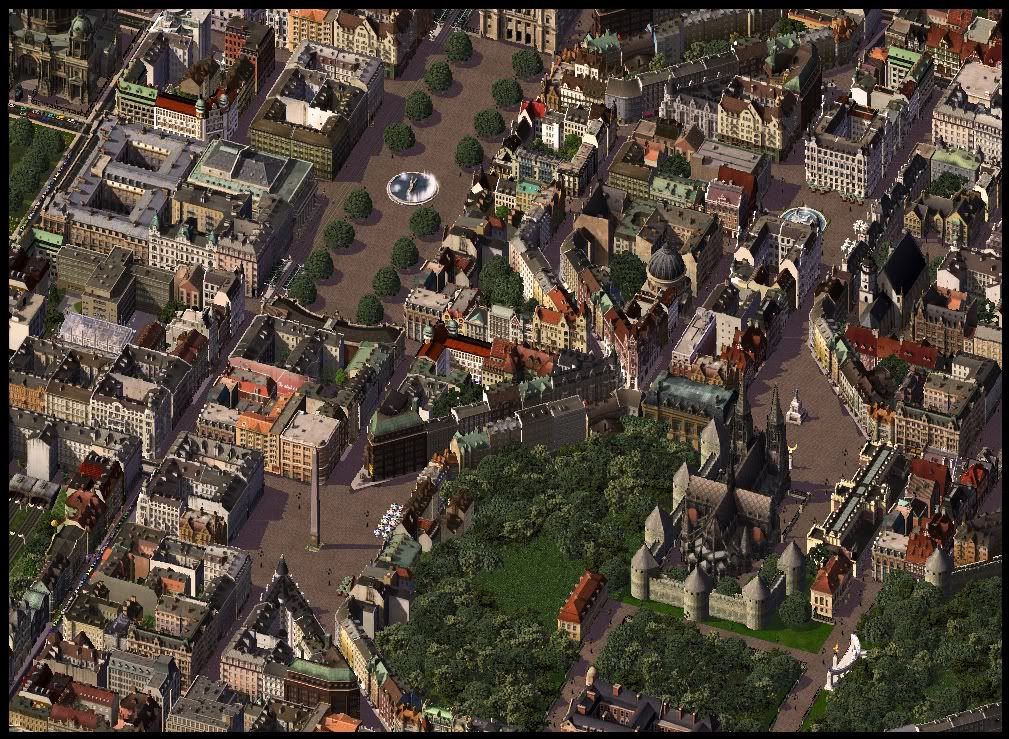 The Hradec hill (on top). At the bottom of the hill the Royal Palace with formal gardens. To the right a part of Kaptol hill is still visible.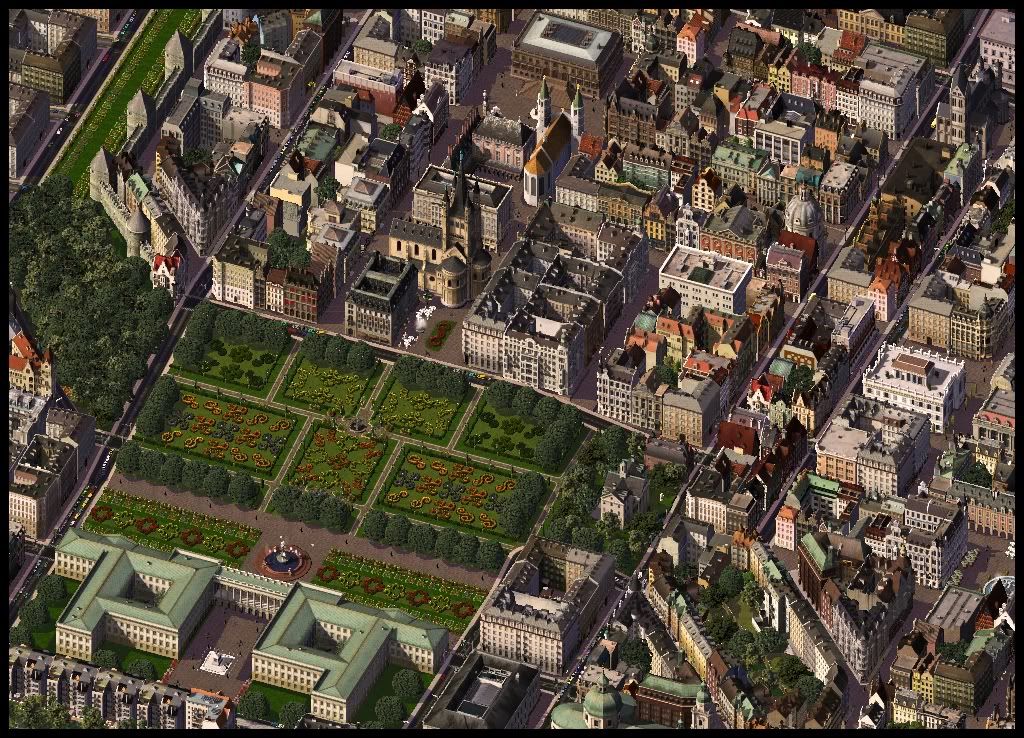 Znojmo-West train station, located (indeed) west of the old city.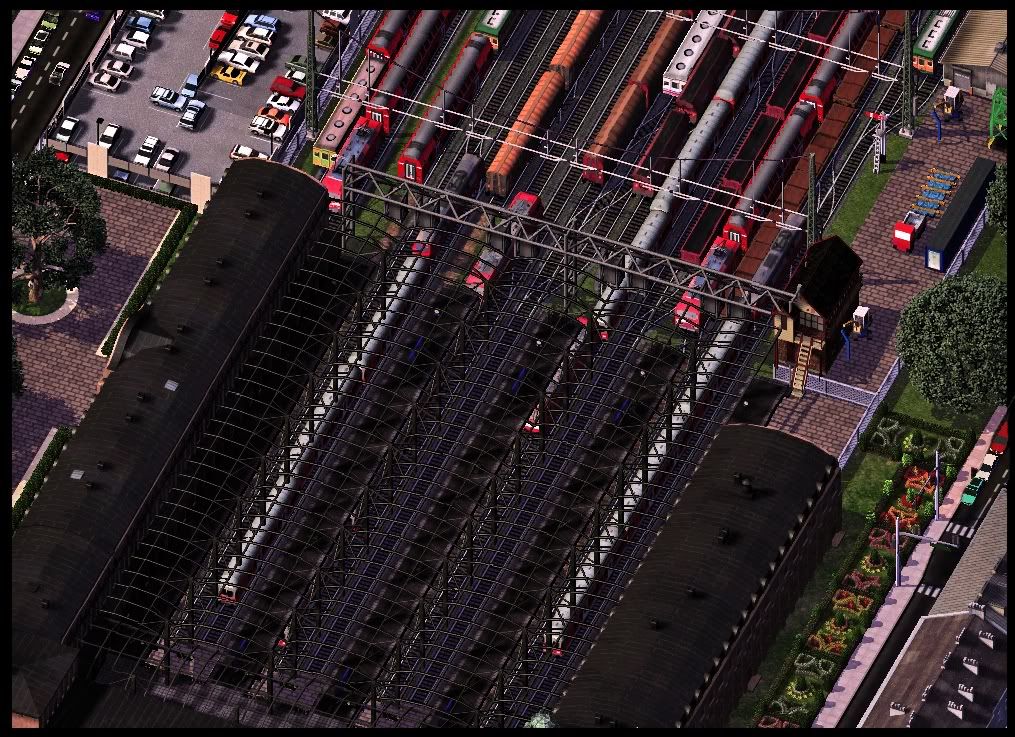 The royal palace again.
From Hradec hill, over Kaptol hill to the XIXth century suburbs where you can see some of the many administrative buildings of the city, such as the ministry for Lodomeria and the Znojmo New Cathedral.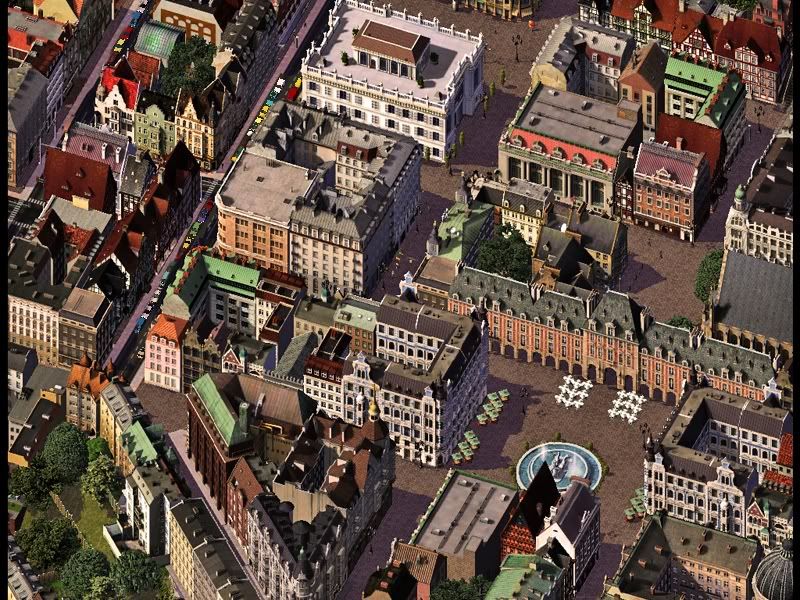 Another view of the old city.
Some of the many parks in Znojmo and the Lodomerian parlaiment building.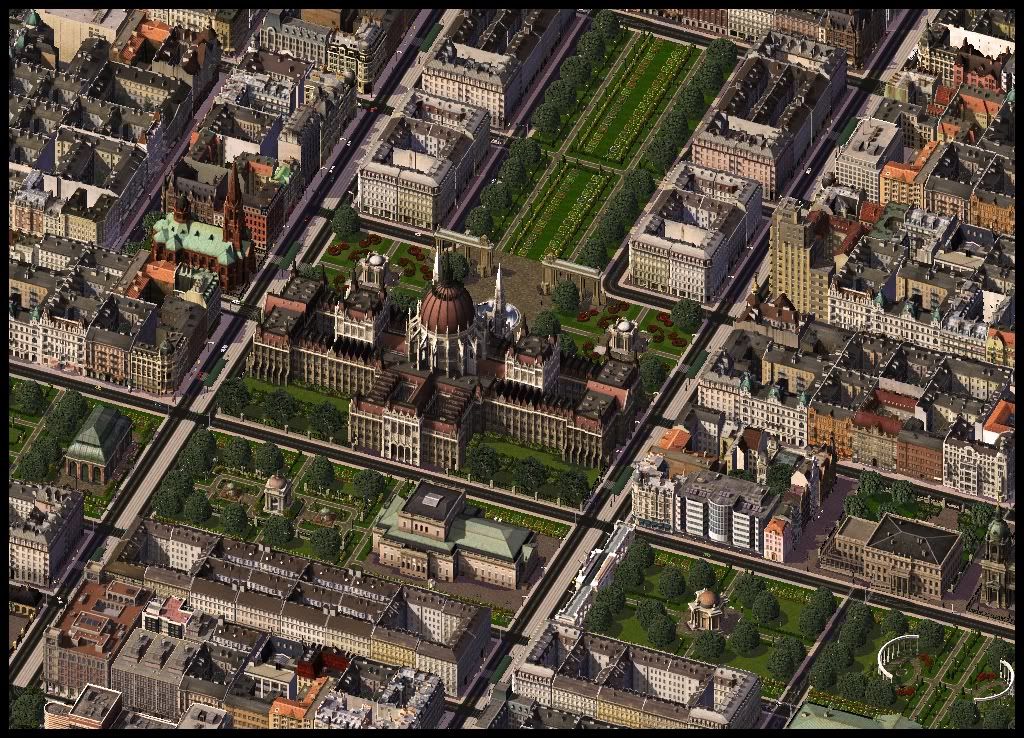 Last one for now. Stay tuned for more (and more modern) pics from this city.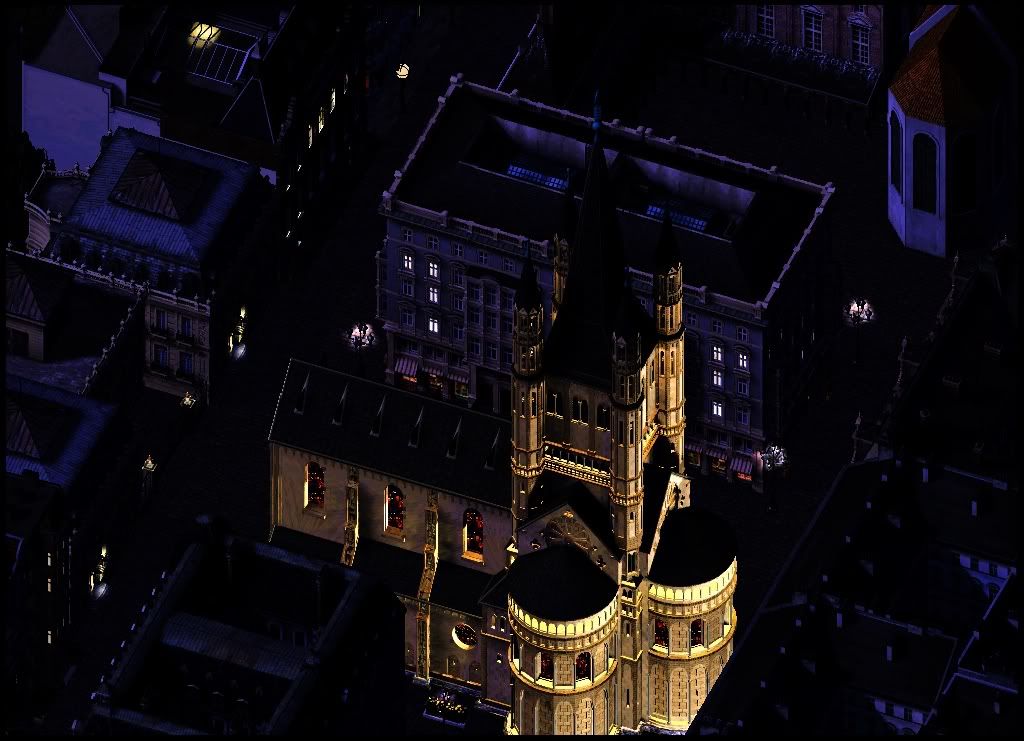 Update 16/03/2011:
A new entry will be added to the journal soon about a completely different city. As I originally planned to present you with one more entry about Kadan, but havent 'made any progress on the city, I'll show you two overview pics of what I managed to finish. Hope you enjoy them en stay tuned for a (major) entry.