The Pilgrimage of St. Francis
The Pilgrimage of St. Francis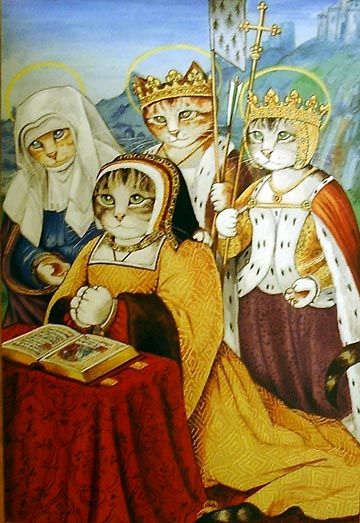 St. Francis, patron saint of felines everywhere, is shown above with St. Flora, his wife. The two have been canonized for their groundbreaking work to bring humanoids and felines together. (Francis is at left with the crown and Flora is at right with a crown.)
The royal pair has been tireless in its support of feline culture and faith everywhere. They have been absent from Schulmania proper for a while, working on a new faith center deep in the Schulminion interior. St. Francis was called away recently to head a pilgrimage to the heart of the new nation of Harar. Queen Vera, who has been ruling the nation from the Bureau of Feline Affairs complex in Schulmania, has commissioned a new capital at Lake Felis for Harar. She wanted his guidance in selecting a site for the city and his blessing for the new project. Of course he agreed. He set off at once, leaving St. Flora at the worship center as he trekked south.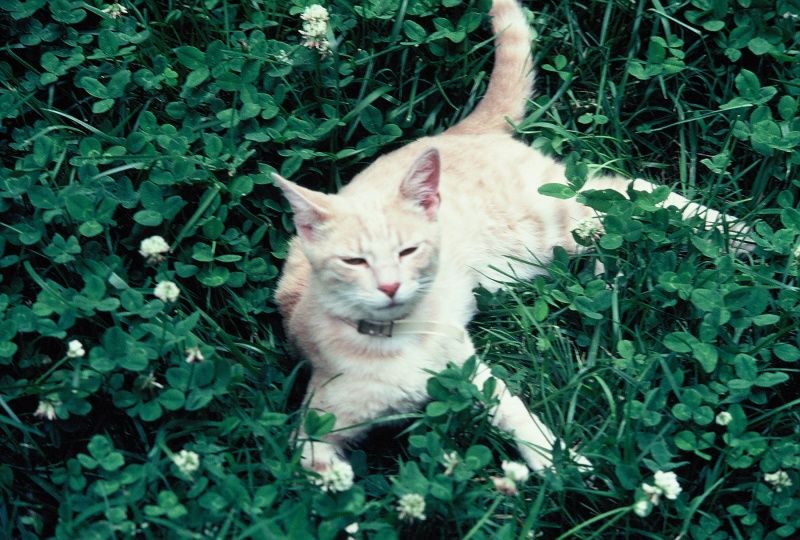 St. Francis has a long journey ahead of him. He rests near Schulmanukau before heading across the Wirdleonia River and into Harar.
The Wirdleonian plains are renowned for their excellent big game and fine hunting. St. Francis had never crossed the river before, so this was a new venture for the well-travelled feline. After crossing, the team would need to cross a significant mountain range, so it would be essential to get enough meat to last the whole journey.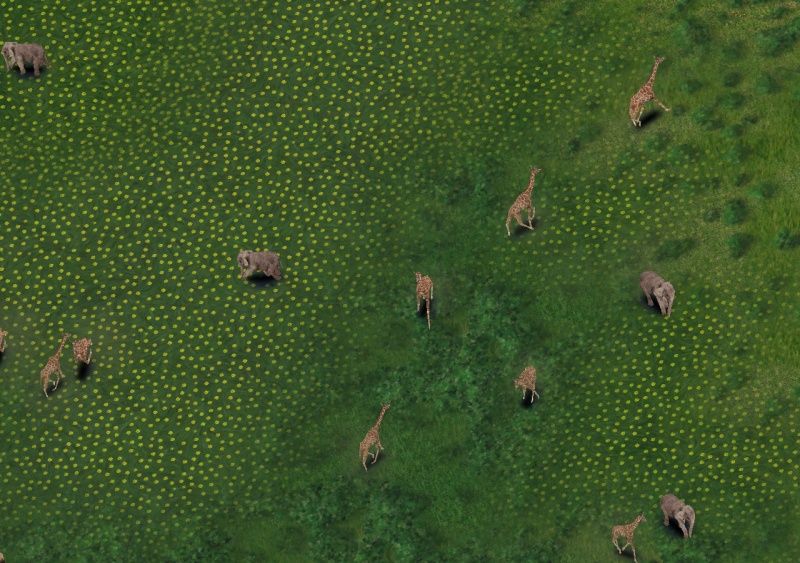 Your choice: very long giraffe tenders or very big elephant steaks. So, what's for dinner?
Crossing over the massive mountain system is very time consuming, but this time of year is also very beautiful. The area is heavily forested and the leaves are changing colors. So it is a long, arduous journey, but a very pretty one. Let's see the journey.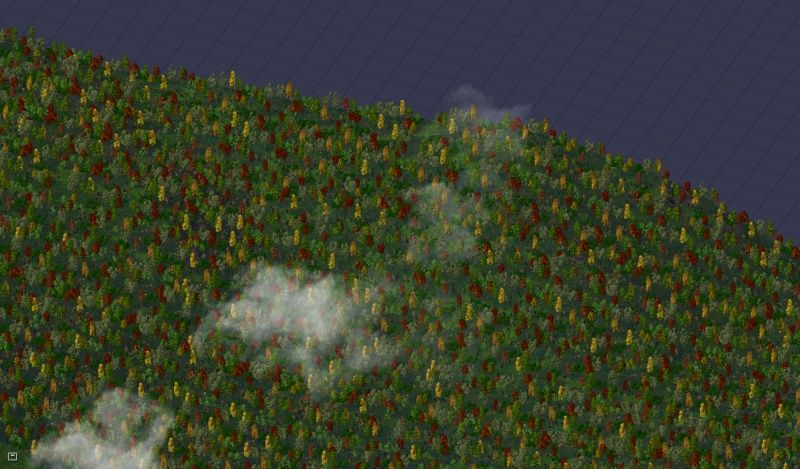 Entering the mountains south of Schulmania.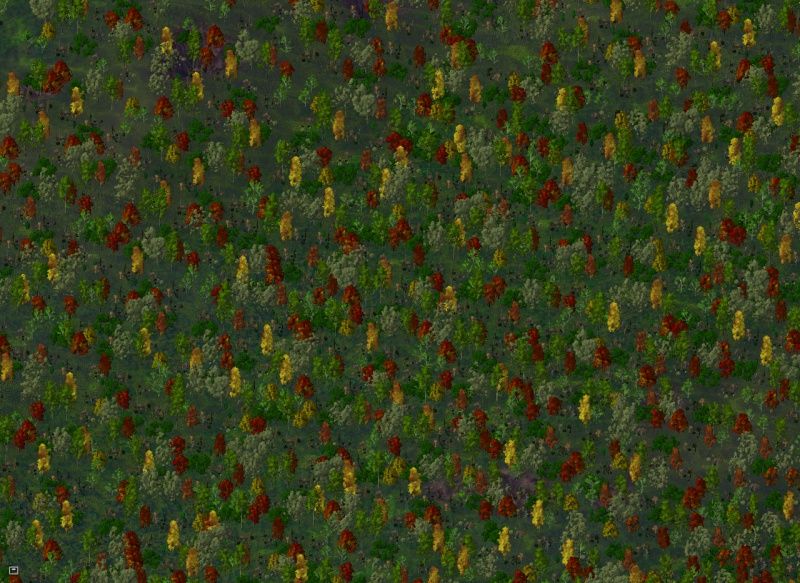 The heavy mountain forest is ablaze with color.
The view is great at ground level.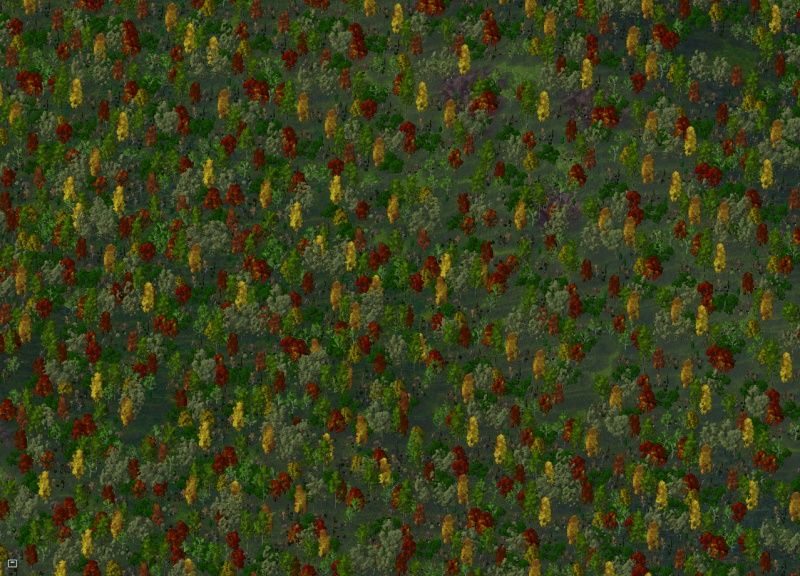 Finding his way up the mountain, St. Francis reaches the crest and enjoys some panoramic views.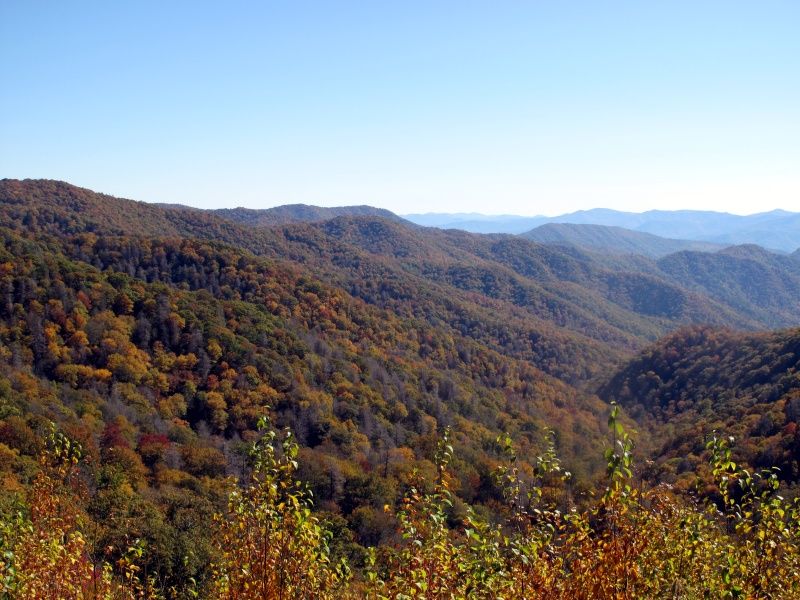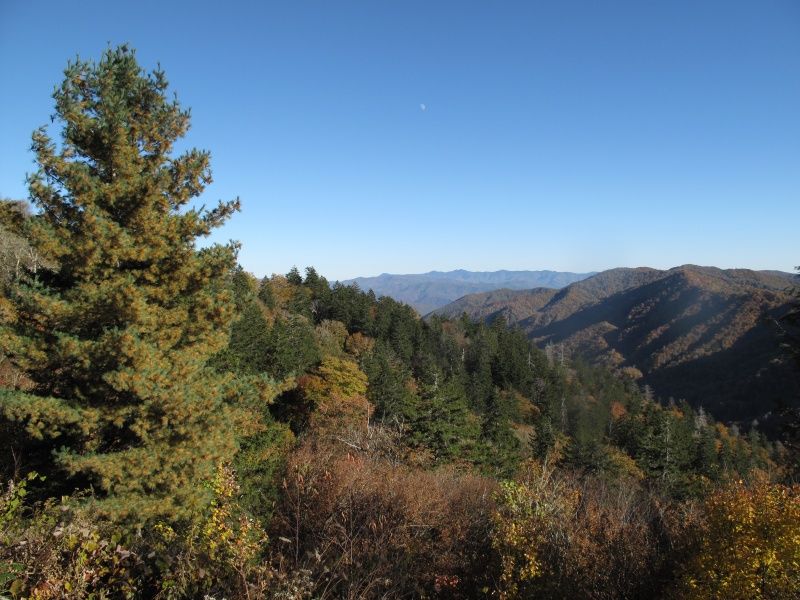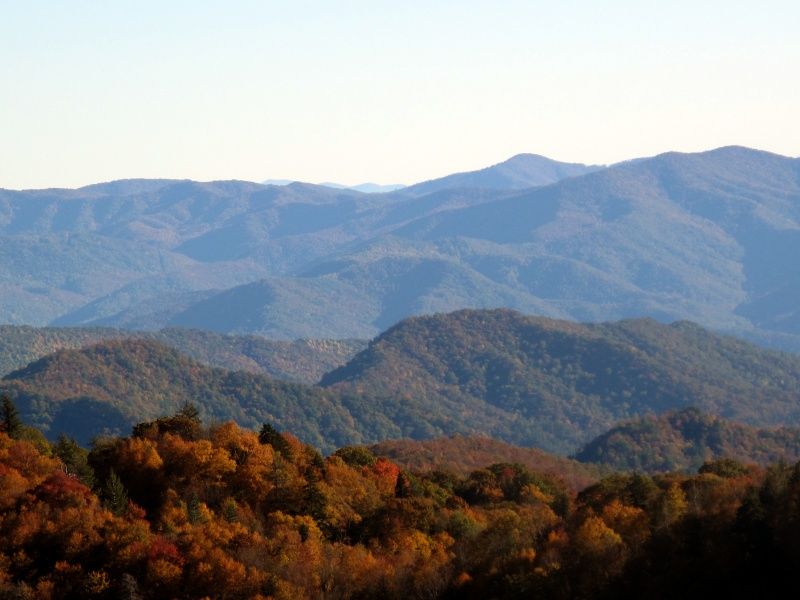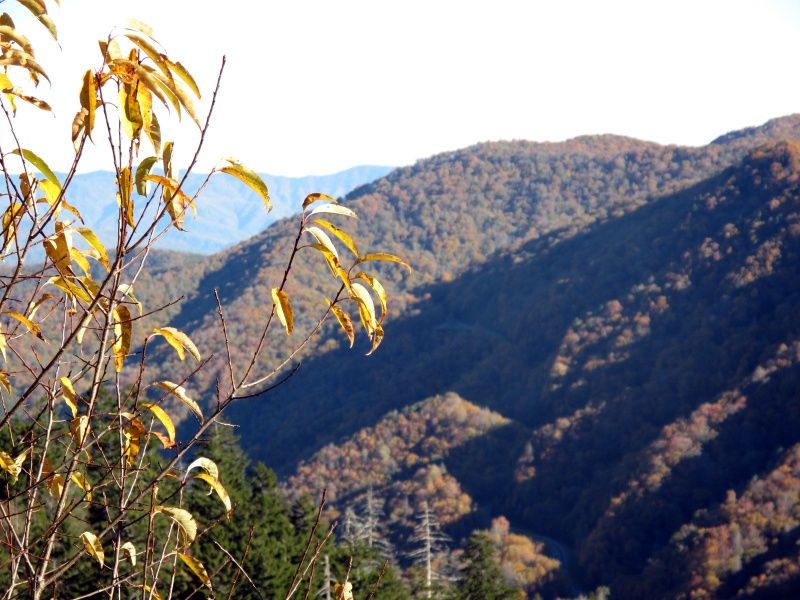 In the distance, he could catch his first glimpse of Lake Felis, one of the most significant locales in the feline world. Will I show it to you? Nope! Not yet. You'll have to wait until it is revealed!
---