1001 ways to confuse a suit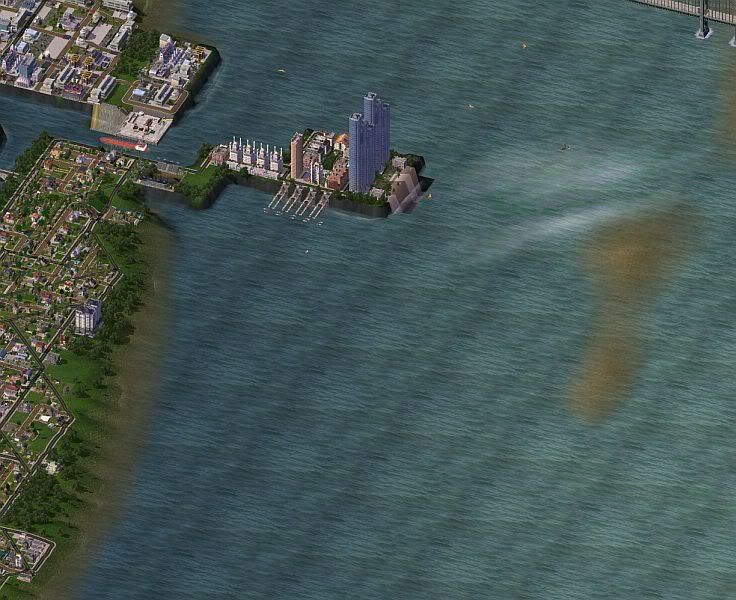 He looked at the computer screen, scratching his head.
He looked across the desk. Mary had a fake smile with a"I'm scared out of my britches" look on her face. Doug had his stare affixed on a spot on the floor, glaring hard at it. He, obviously, was not only quite unhappy, but less apt to hide his feelings.
"So...uh..." The corporate suit behind the desk cleared his throat. "What does this all mean?"
Mary opened her mouth, but Doug spoke up before she could get a word out."It means Earth is deleted."
the suit cleared his throat again. "Uh...deleted...what...exactly does that mean?"
"It means Earth is gone. Kaput. You know. It doesn't revolve around the sun anymore."
"I believe the correct term is 'orbit'," Mary spoke up.
Doug glared at her. "Whatever." She sank further into her seat.
"So...we have a backup, right?"
Doug shook his head. "The backup is corrupt."
"...and what does that mean?"
"It's like if you took a piece of paper with some writing on it and poured water over it."
"Wouldn't it dry out?" the suit asked.
"Yeah...but you won't be able to read the writing."
"You might be able to read some of the writing!" spoke up Mary, hopefully.
The suit nodded in satisfaction. "Ah! Really!"
"Yes," Mary said, this time a little more unsure of herself as she glanced at Doug.
"Technically, yeah," Doug said. "But the main Earth folder, that's gone now. The planet...poof. Gone. A lot of the sub folders made it – especially for the less dominate species. But the main species, the human species...there is a lot of corruption in that file, too. There were originally about 5 billion files there...right now, I have two thousand semi-complete files."
"Semi-complete?"
"The basic elements are there...but their memories are shot."
"So...can you recreate Earth?"
"Sure. But, it won't be the original Earth. I can make a copy of another planetary file, and reuse it for Earth. We have several that are almost exact duplicates, save the way the continents will be set up. But, the human element...well, your guess is as good as mine."