Galesfe City 2: Lesirta Cabins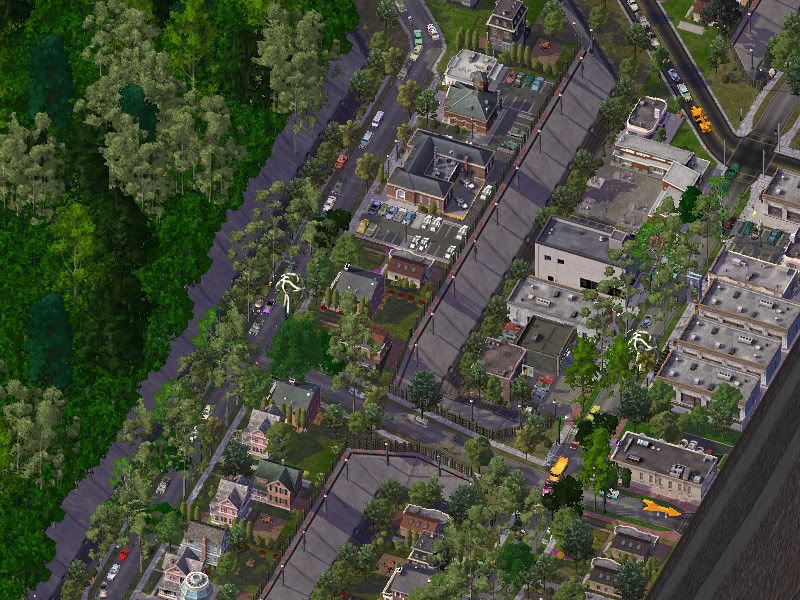 Nick: We will now be headed northeast to the lakeside and mountain cabin section of Lesirta, but in order to get there, we'll have to head around one of the mountains.

Nikki: And by some TP'ed trees, apparently.

Nick: They should do something about it.

Nikki: I hear that the TP problem got so bad they started a riot. Or maybe the rioters were the ones who TP'ed the tress. I don't remember.

Nick: The developed area gets a bit narrow here as the hillside gets steeper.

Nikki: Going up...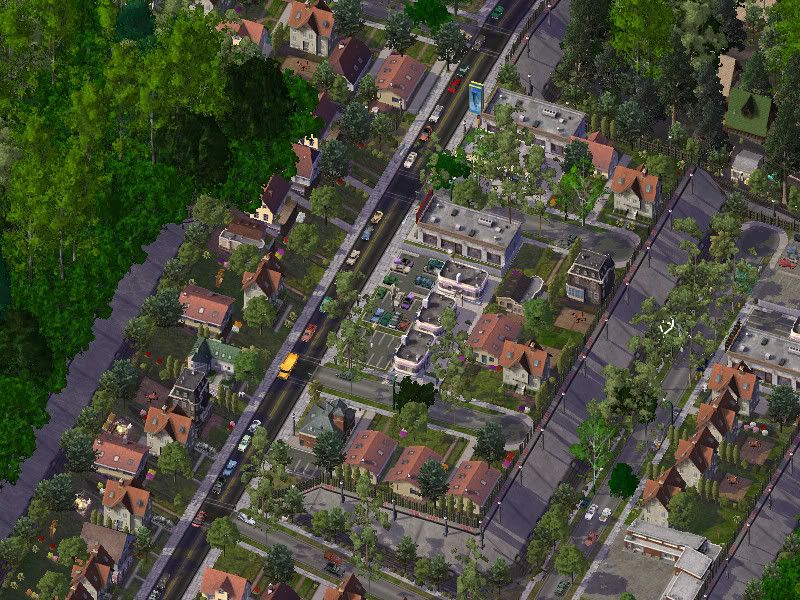 Nick: Then begins to spread out a bit. Hey, I can see the cabins!

Nikki: The main road heads back downhill as it enters the cabin area, then turns right to head off towards more development.

Nick: The secondary roads in here are gravel, so unless you happen to have a flying car, make sure you go slowly.\

Nikki: Well, go slowly even if you do have a flying car, as you aren't allowed to fly within city limits. Well, this area is right on the edge of the city limits though...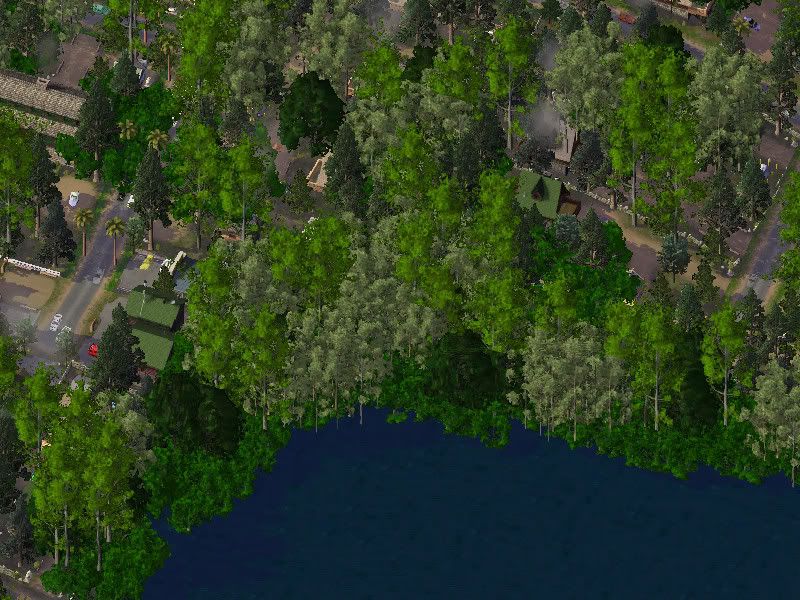 Nick: Just a little farther to the northwest is the lake, with several waterfront cabins.

Nikki: They probably have boat ramps in there somehwere, but the trees block the view a bit.

Nick: The view is better from ground level, though.

Nikki: And an overview of the cabin area.