Exploration: Leech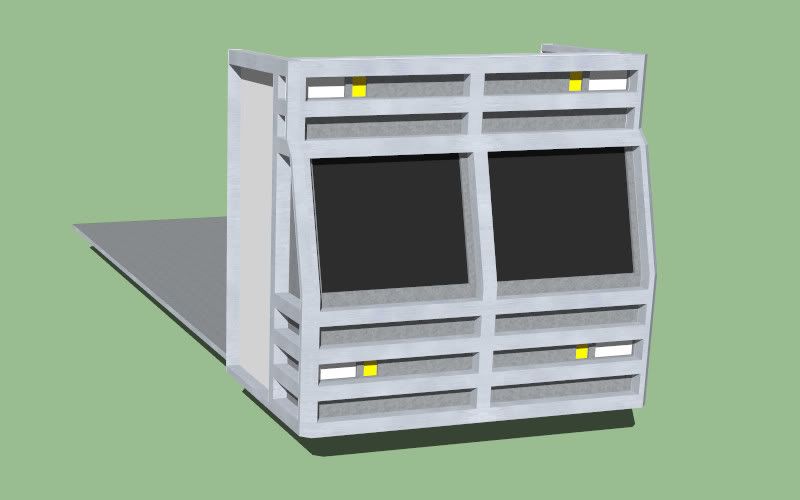 Leech: What you see here is the preliminary plans for the main vehicle that will be used later on Exploration: Leech. As you can see, there's still a ways to go. Oh well.
Leech: Once it is complete, it will have the ability to fly, as well as drive around, very useful for getting into the hard to reach places to explore. It might also be able to go underwater, as well. Plus, it will be bigger on the inside than the outside! No time travel, though, unfortunately.
Leech: Anyone have any mose suggestions on special features to add?
Edit:
Leech: It will be an offroad vehicle, as there is a lack of roads on Pyomileaci, cargo carried will depend on the needs of the mission.