Ganji
Entry posted by hunkske ·
217 Views
Ganji
For as long as one can remember, the fishing village of Ganji has existed on the banks of the Saugangya. For many years the village provided Buddhiyapur with fresh fish, and in return the village enjoyed protection from the royal family.
But a hundred years ago, as the city grew ever larger, the river eventually got polluted and fishing in the Saugangya became something from the past. So it was that many fishermen moved out of Ganji.
Today the village of Ganji is part of the city, and it is in fact the second slum area next to Dharwi.
Gopalji ka rasta, one of the main throughfares in Ganji
Ganji lies right next to a nice upper middle class residential area, Vileparle. In fact, on the other side of Vileparle there lies Dharwi. In Gangyaput, the poor and the rich, the old and the new all coexist side by side. As you can also see, the city has a serious litter problem. The citiizens of Vileparle are not at all happy with this situation, and petitions and demonstrations regularly cause havoc in the already populated streets of Gangyaput.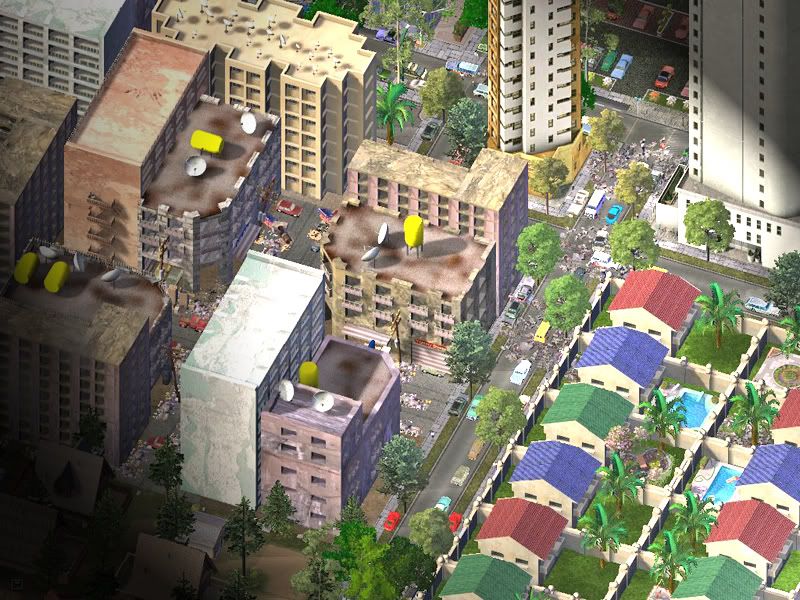 Artist impression of some remains of the original fisher's village and the 'new' slums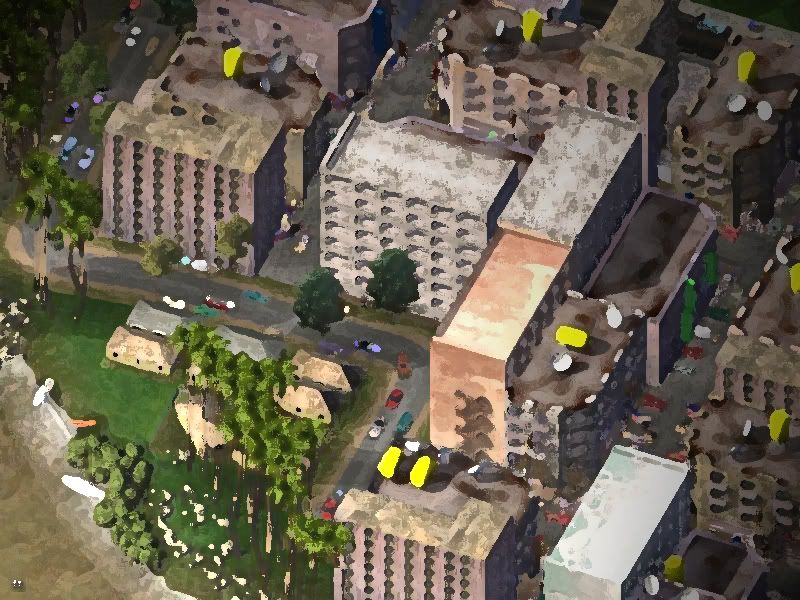 And as you already have seen by now, there are a lot of foggy days in Gangyaput. This happens when the heat gets trapped, and clouds move in. The polution doesn't help much I'm afraid. Here the fog has just set in, hence the brightness which is still around. Don't get your hopes up, the brightness will soon disappear, leaving the city in a total haze of fog..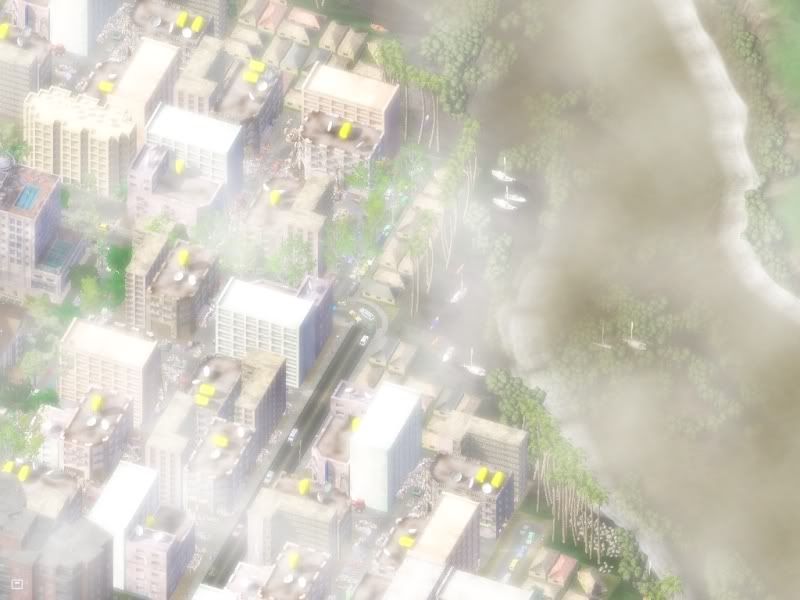 Last but not least, a view so you'd know where Ganji lies in relation to Buddhiyapur.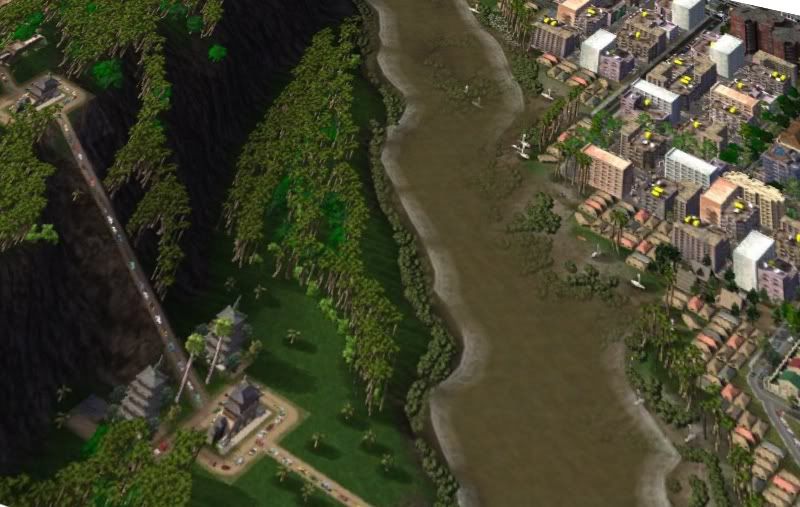 Well, that's all for this update.. Enjoy!