Bearspaw
Entry posted by beebs ·
128 Views
Welcome back, folks! Today, we'll take a look at the south and south western corners of the city. Finally getting into some real suburbs!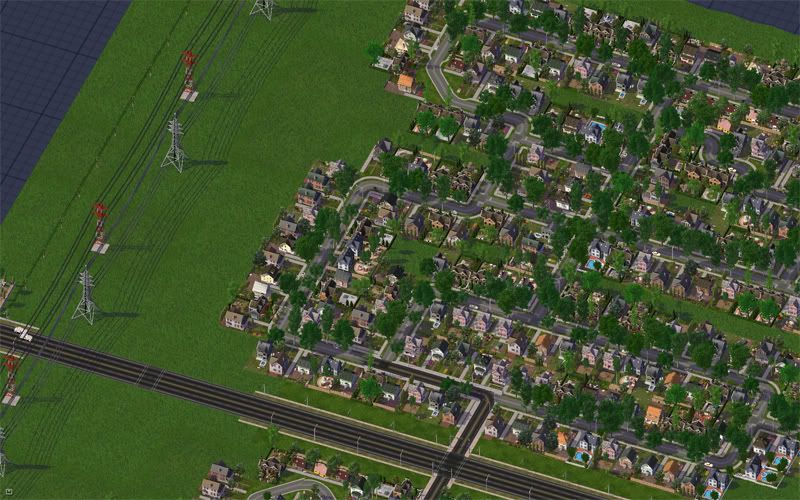 And here, we have the northern edge of the neighborhood of Bearspaw. Built in the early 1990's, with the final lots being sold around 1996, the neighborhood is in prime location, near two creeks, ample shopping and midway between two major highways - the Whitemud Drive to the north, and the Red Coat Trail, the city's ring road, to the south. The single blight on the neighborhood are the transmission lines that run through this portion of the city. However, as trails have been built along the entire stretch underneath the lines that can bring avid cyclists straight to the river valley, residents have learned to deal with the eyesore.
The neighborhood has some density, primarily in pockets of condominiums or apartments, such as can be seen here. These look over 23rd Avenue, as it crosses the Whitemud and Blackmud Creeks - the creeks converge almost directly underneath the bridge. You can see an under-construction house on the right, atop the hill. It will overlook the Blackmud Creek, with arguably one of the best views in the city.
A ten year city plan has the road that ends at 23rd Ave. (119th St.) continuing on and crossing Blackmud Creek to join with the neighborhood of Twin Brooks. Residents are currently opposing that plan, and nearly every other plan that brings more traffic within a 500 meter radius of their neighborhood. Such is the way of wealthy lobby groups.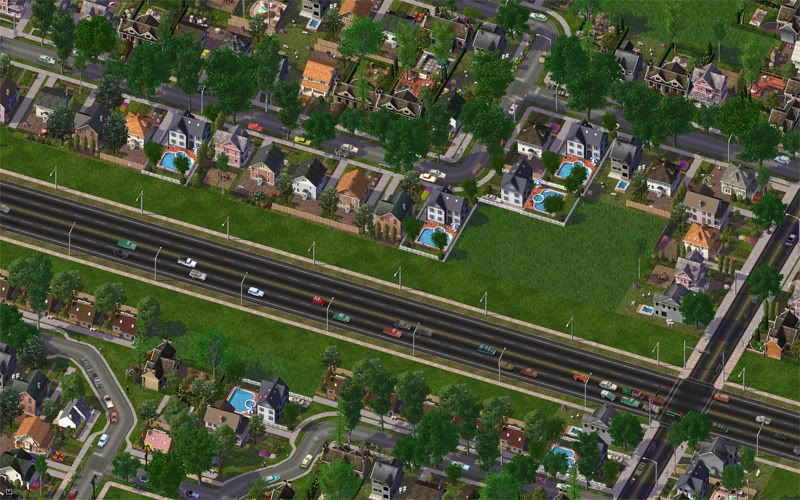 You may remember from a few updates ago the Lord Nelson Apartments, in the area of Lansdowne. The north-south road that was shown in that image is, in fact, the same road as this.. simply further south. And that road is known as 119th St.
It was recently upgraded to four lanes from 32nd Ave south.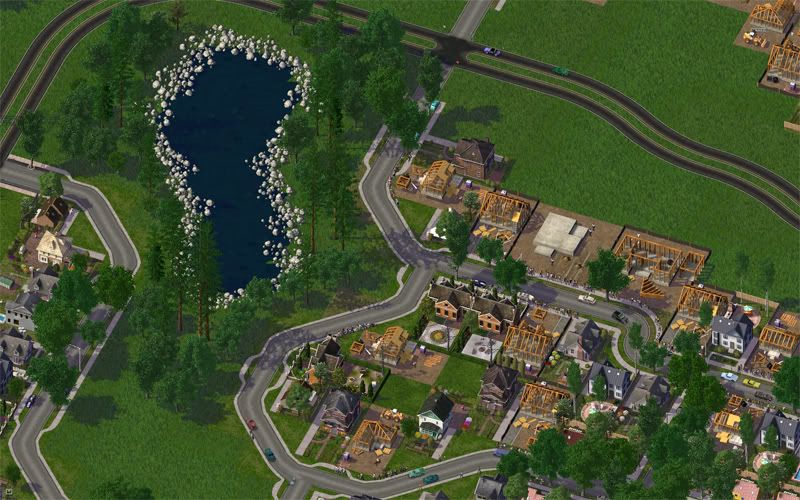 Directly west of Bearspaw is a new neighborhood, Whitemud Oaks. Construction has been bustling during boom times, and although the recent global recession has slowed development, it has still churned along quite well. A new showhome parade is expected to open within two weeks, including a million dollar lottery home!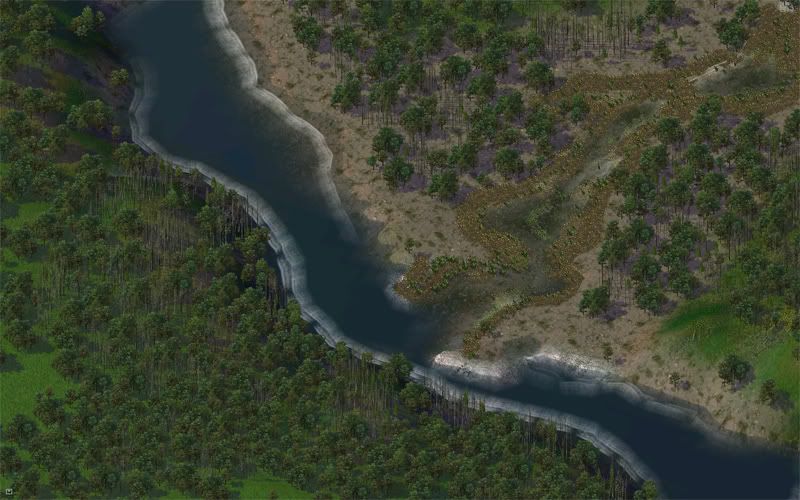 And, here is Whitemud Creek, just south of where it meets the Blackmud Creek. This entire area of the creek is a nature reserve and no development is allowed within 100 meters of the top of the bank, much to developers' dismay.
Aaaand that's all for today, folks! Hope you enjoyed the update!