Terwillegar
Entry posted by beebs ·
115 Views
Welcome back, folks! Today, we'll head into the deep, deep south-west of the city to the area of Terwillegar - our last deep south update for a while, promise!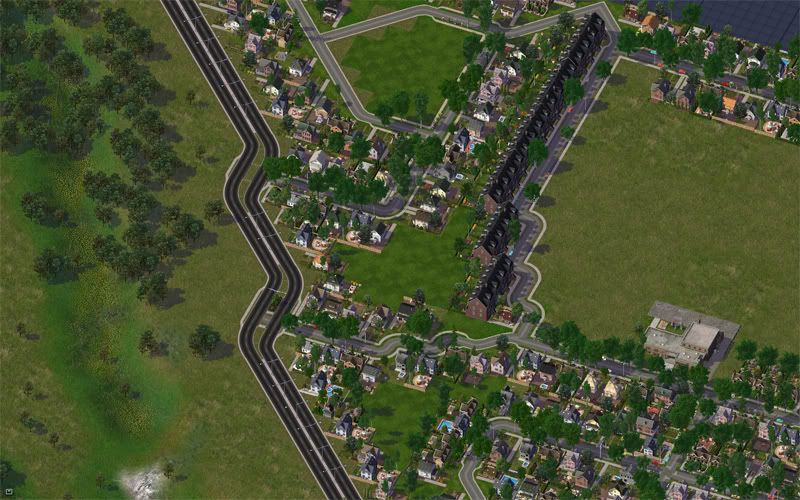 Here we have the subdivision of Terwillegar Towne. It began construction with phase one in late 1997, and was quickly one of the most popular developments in the city. Its focus "decent" architecture, featuring front porches and the first development with back alleys in perhaps a decade drove its popularity. With starter homes being in an affordable price range, it was (and still is) extremely popular for young families.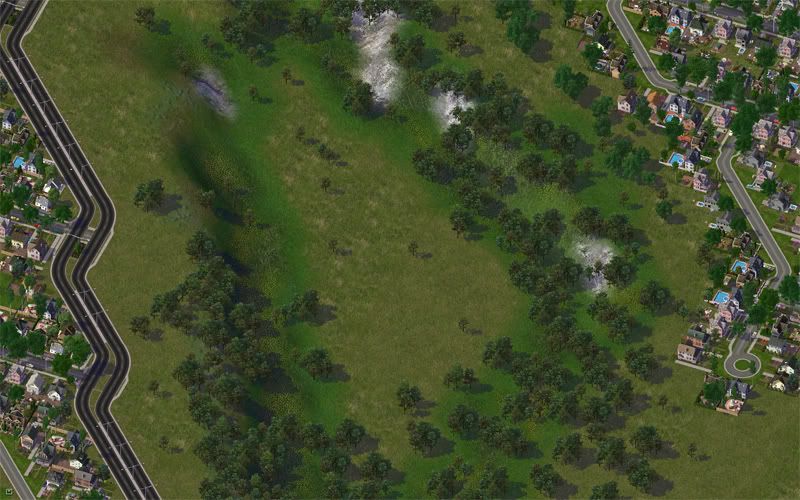 The subdivision is constructed near an old gravel pit. You can see where excavation was made in this shot. Residents lovingly call this rejuvinated parkland "the pit". Come winter, it is a very popular site for tobogganing, featuring hills for all ages and levels of adventure-seeking.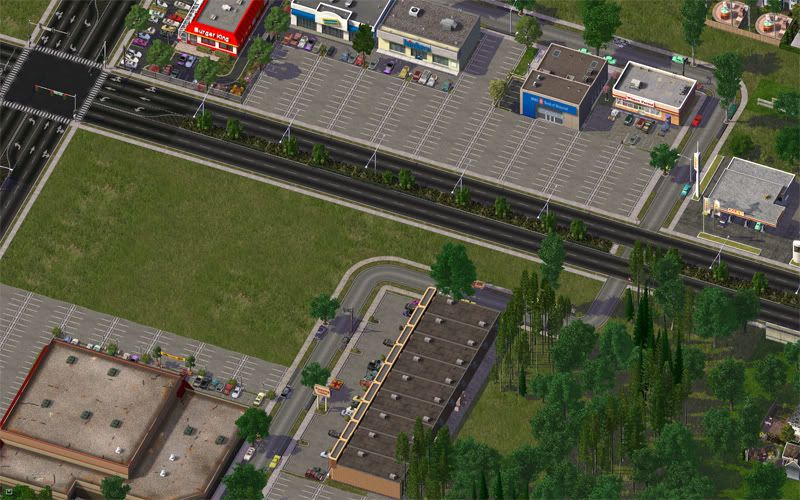 Further east, new commercial developments have cropped up at key intersections, such as here at 23rd Ave. and Rabbit Hill Rd. You can see the development at the bottom is, at present, sitting on some extra land. As developments grow over the next few years, I'm confident we'll see that space filled in.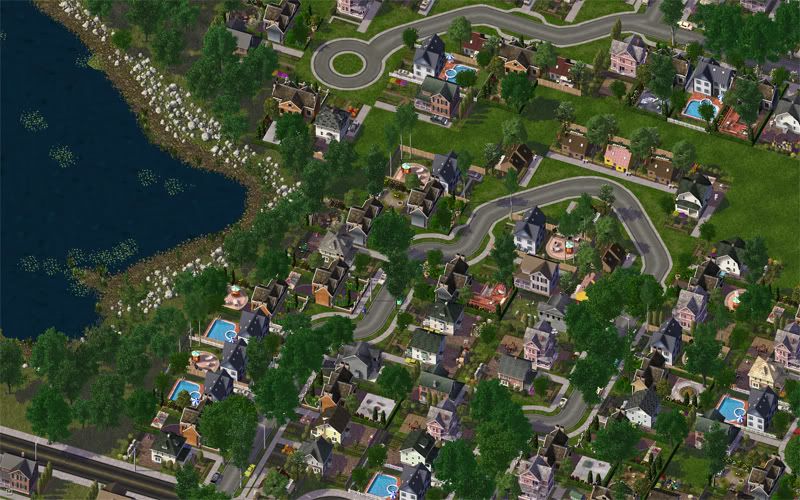 Further north and east, we run into the neighborhood of Whitemud Oaks, named both after the Whitemud Creek, and the number of oak trees growing in the area. At the top left, there is a storm drain pond that is ever-so-popular in almost all new neighborhoods. Houses in here can reach upwards of $600 000.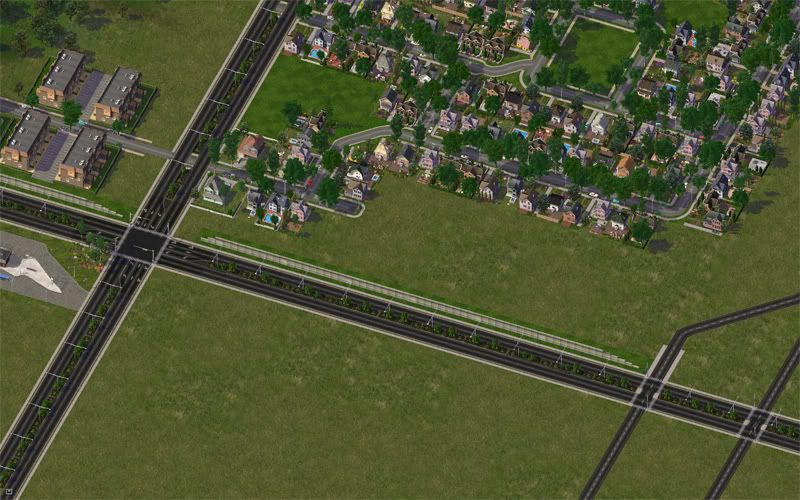 And an overview of the north end of Terwillegar Towne. There is still one phase left to be completed, the space between the fencing and the houses. On the other side of 23rd Ave, the city has planned a massive sports complex, to be finished by 2012. Until construction begins, the land will remain, as it has for years, empty. Residents of Terwillegar Towne are obviously happy that the desolate space will soon be filled in.
And that's all for now, folks! Check back next time when we move westwards to check out the west end of Red River!