Whitemud Creek and Lansdowne
Entry posted by beebs ·
164 Views
Welcome back folks! Today, we're travelling further west down the Whitemud Drive, towards the Whitemud Creek - the freeway's namesake. Lets take a look...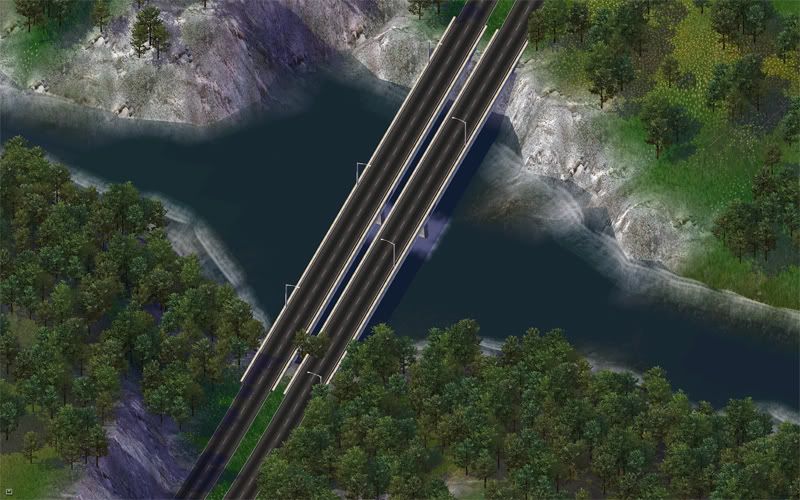 Here we have the creek itself. One of the more prominant creeks in Red River, the Whitemud Creek creates a natural border for the wealthy south western corner of Red River. Many sizeable houses have been built along the creek - some ending up in the creek. But that's a story for later.
The city opted for an unintrusive creek-level bridge, rather than spanning across the top of the bank. Although it also preserves the look of the creek, a natural habitat for many critters, it was by far the cheaper option.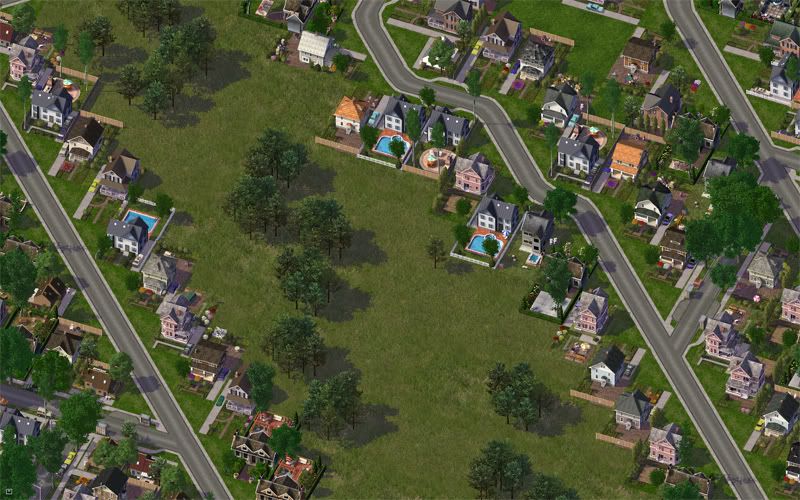 And here we have the neighborhood of Lansdowne. The neighborhood has two natural borders - the Whitemud Creek to the west, and the University Farms to the north. The southern border of the neighborhood is the Whitemud Drive, leaving only limited access to the area. There are only two roads in and out, leading to interesting commutes in the morning.
The large gap you can see at the center is for a natural gas pipeline that runs through the neighborhood. I believe that we've seen one before, in the Mayfield area. Residents are growing concerned that the sizeable trees that have grown will inadvertantly cut the line with its roots. The city and province are investigating.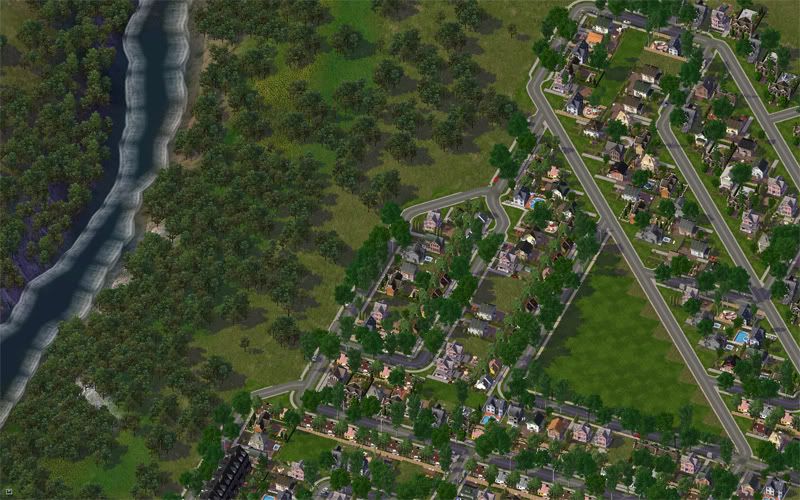 And an overview of the Lansdowne area.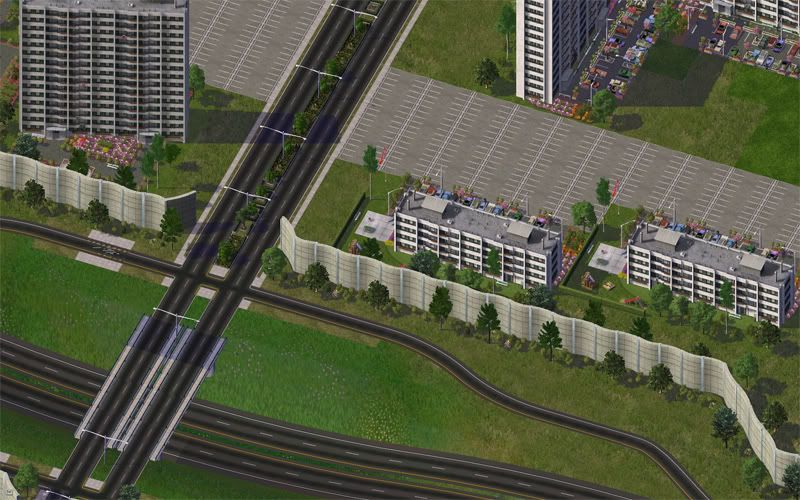 Just across the Whitemud Drive from Lansdowne are the Lord Nelson apartments. There are many similar developments that have sprung up near the Whitemud. We'll be taking a look at a larger one near Heritage Mall in a few updates - but not today.
And that's all for now, folks! Hope you enjoyed the update!