City Centre Airport and Region View
Entry posted by beebs ·
89 Views
Welcome back! Small update today. I'll be expanding on it in full later this week. Think of this as a teaser.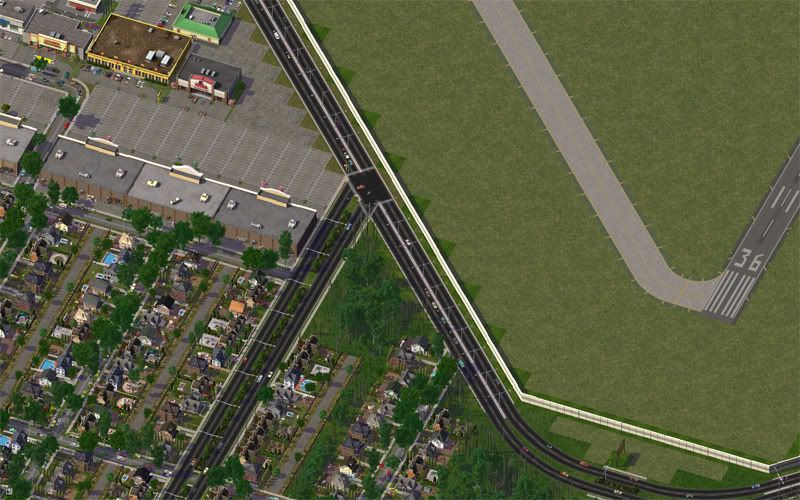 Here we can see the City Centre Airport, with the bordering neighborhood of Inglewood to the south. The airport, and its supporters, are currently embroiled in a lengthy dispute with city council. Council recently voted to close one of the runways, with plans for a complete closure in 2012, with redevelopment and infill of a new, transit oriented residential development to follow over the next decade and a half. Supporters of the airport are currently seeking signatures in a petition to keep the airport open, citing important links with remote communities and the importance of medical helicopters that land at the airport. There has not been regular, scheduled flights to this airport since 1995, when all flights were routed to the International Airport south of the city.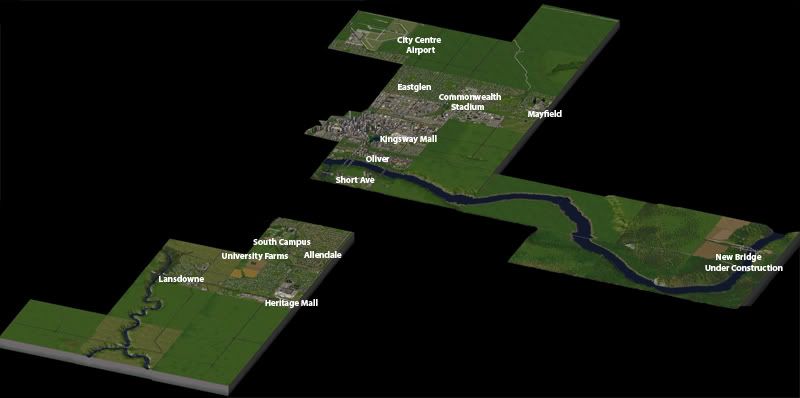 And, since I don't want you all getting lost, here's a region view showing the areas we've seen and... well.. some that will be seen as soon as they're developed.
Feel free to click on the image to see a full sized shot of the region (ed. note - Okay, photobucket won't do the full image.. but the link is a bit larger, at least). I think I labelled everything that we've seen thus far (I obviously didn't label downtown
), but if there's an area I missed and you'd like to see, let me know and I can show you where it is on the map.
Be sure to check back next time, when we take a full look at the City Centre Airport.. hopefully, later this week! Until then...