Update15: 2015年 チャンスの� �番 | Special 2015 Chance no Junban
Entry posted by Namiko ·
720 Views
TowerDudeさん: Thanks a lot! usually I would do it anyway
Tonraqさん: well its not as bad as sugar free though
Mymyjpさん: Thank you a lot! as for me I dont have any other choice other than to use the available mods as I cant do BAT until now
+--------------------------------------------------------------------------------------+
Final moment of 2014 in Nakahara, In every city especially major cities, everyone are getting ready for the coming of Year 2015.
Now playing AKB48, a girl group from Shinkyo with their song, Chance no Junban
There're countdown all across the country. We will cover from some of major cities.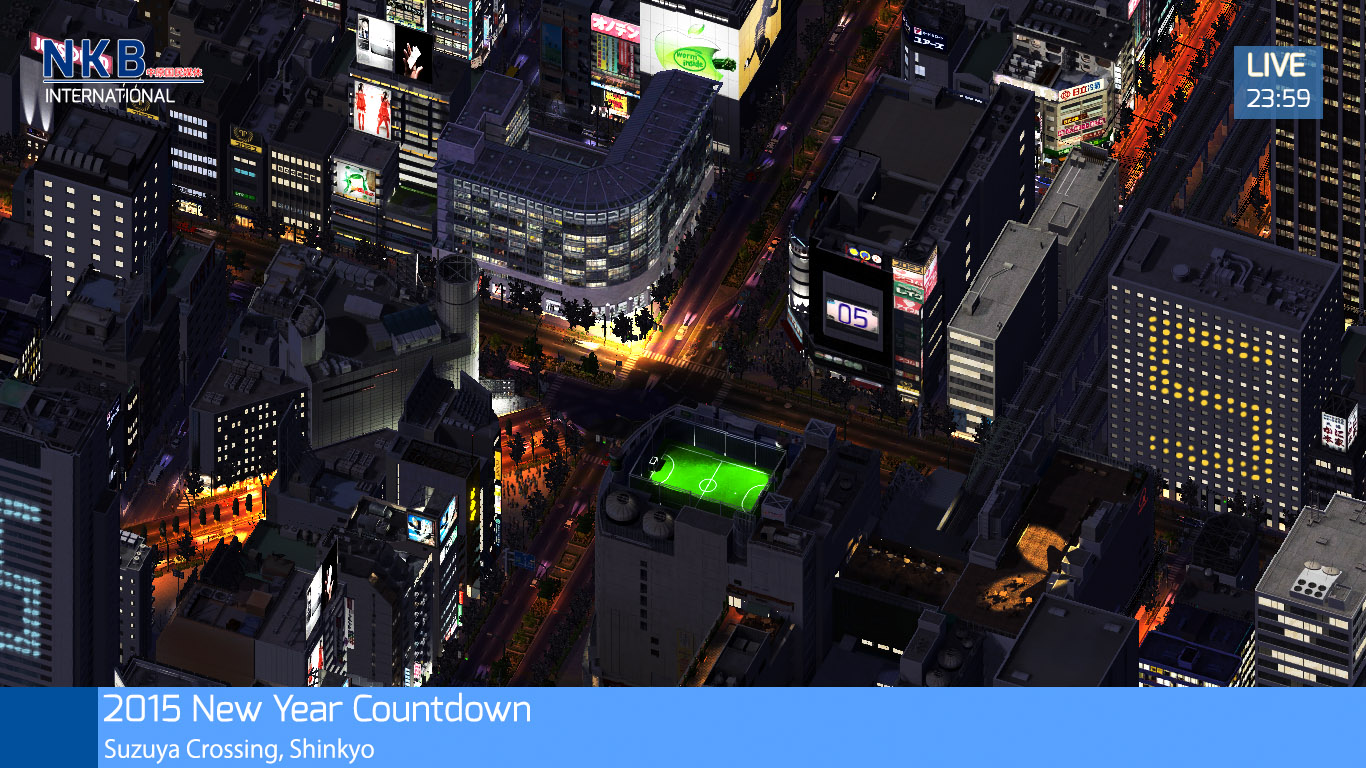 Right from infamous Suzuya crossing, Shinkyo we can see number 5 as the countdown!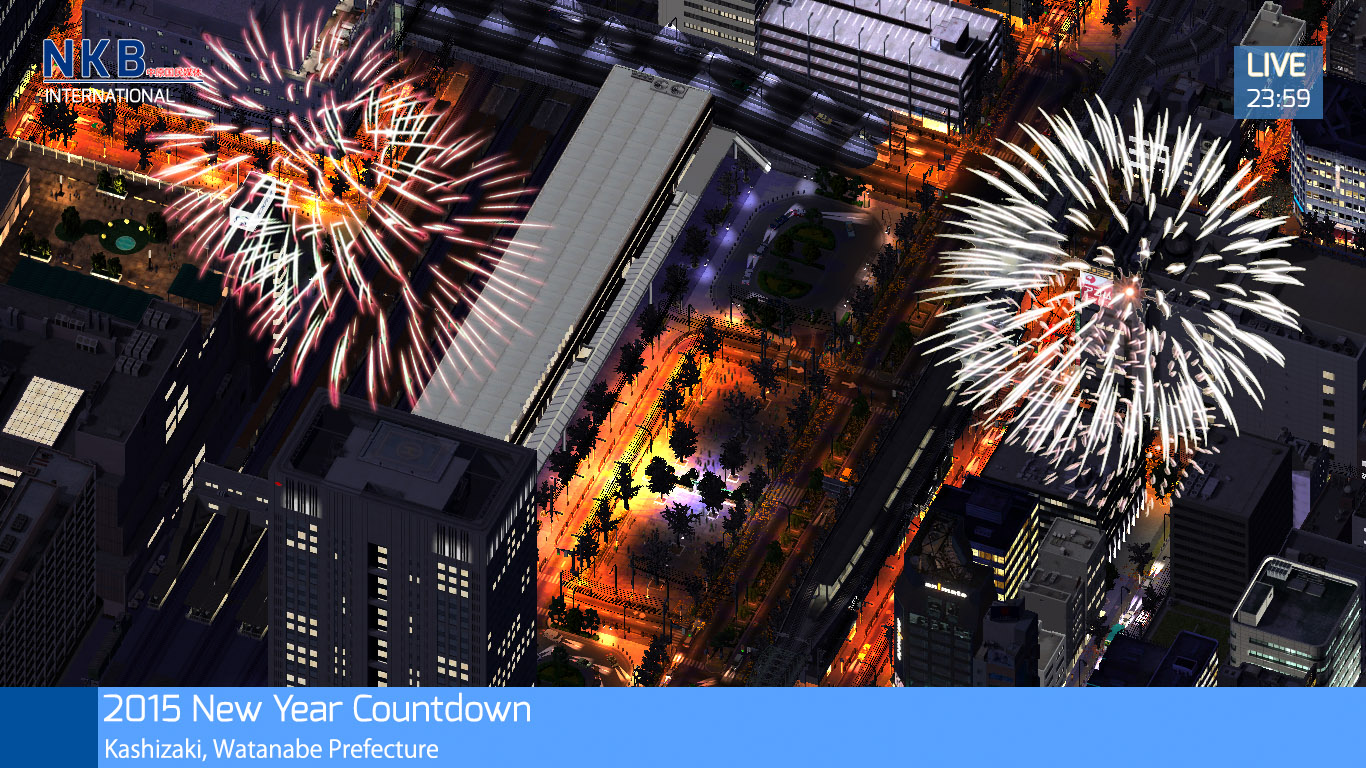 Now Kashizaki, a city next to Shinkyo, we can call this as 4 countdown!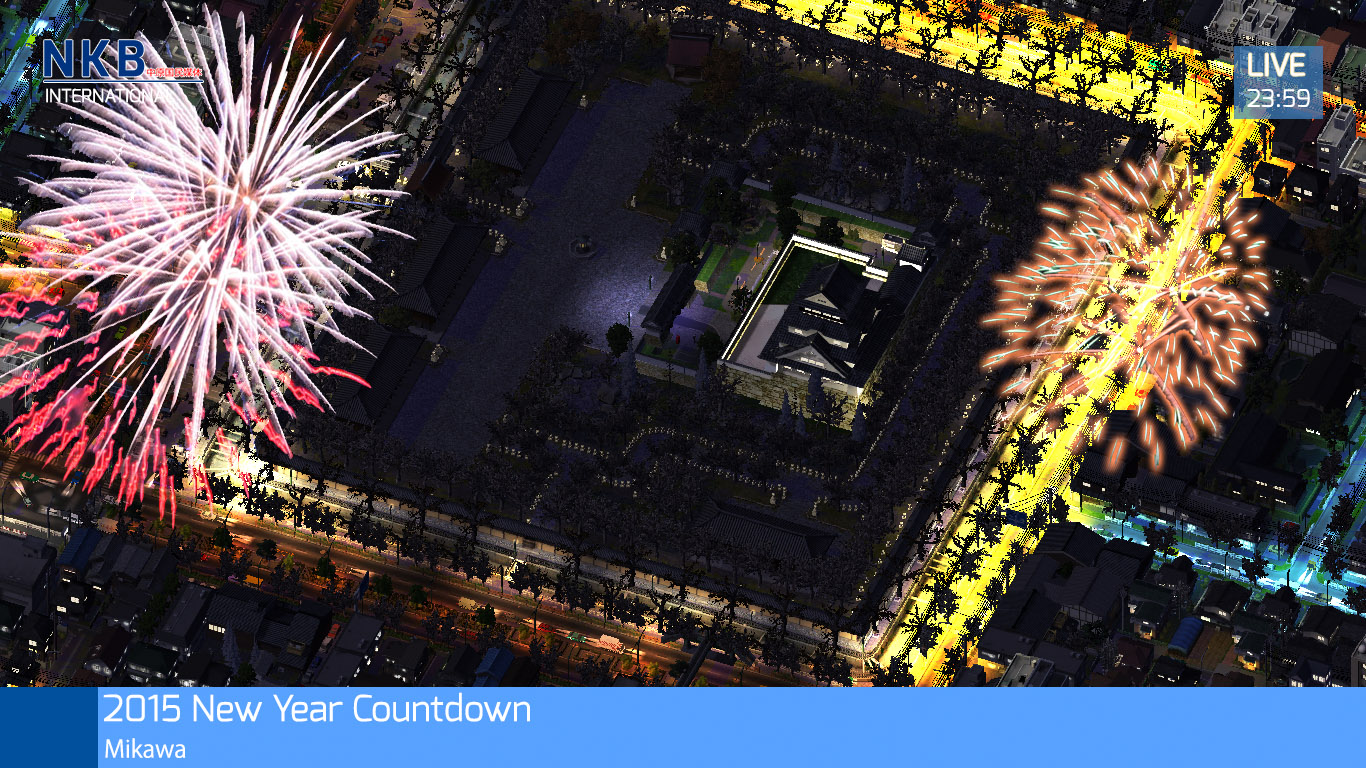 Mikawa, home of old Nakahara and the whole Nakami. 3 From the Hongawa Castle!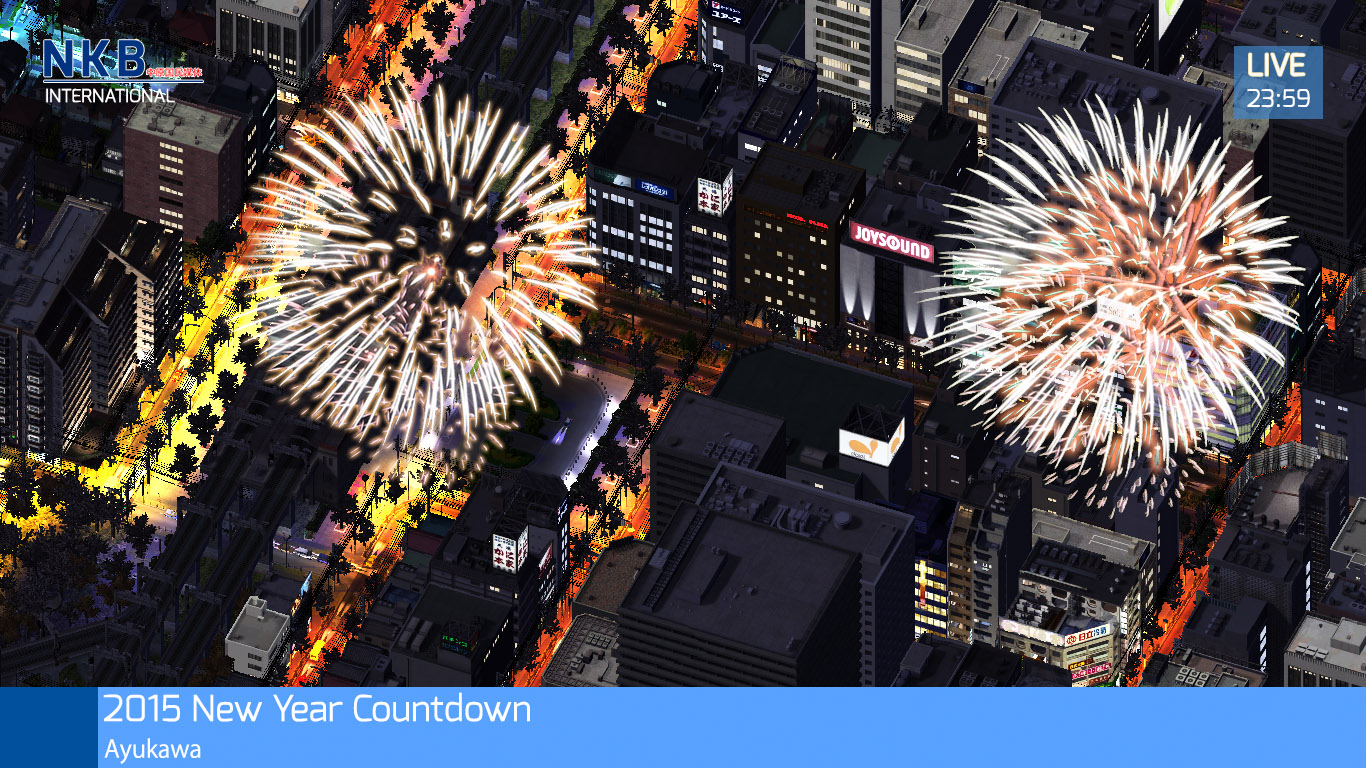 Ayukawa, Nakahara 5th Largest city, 2 From Mitaka Station!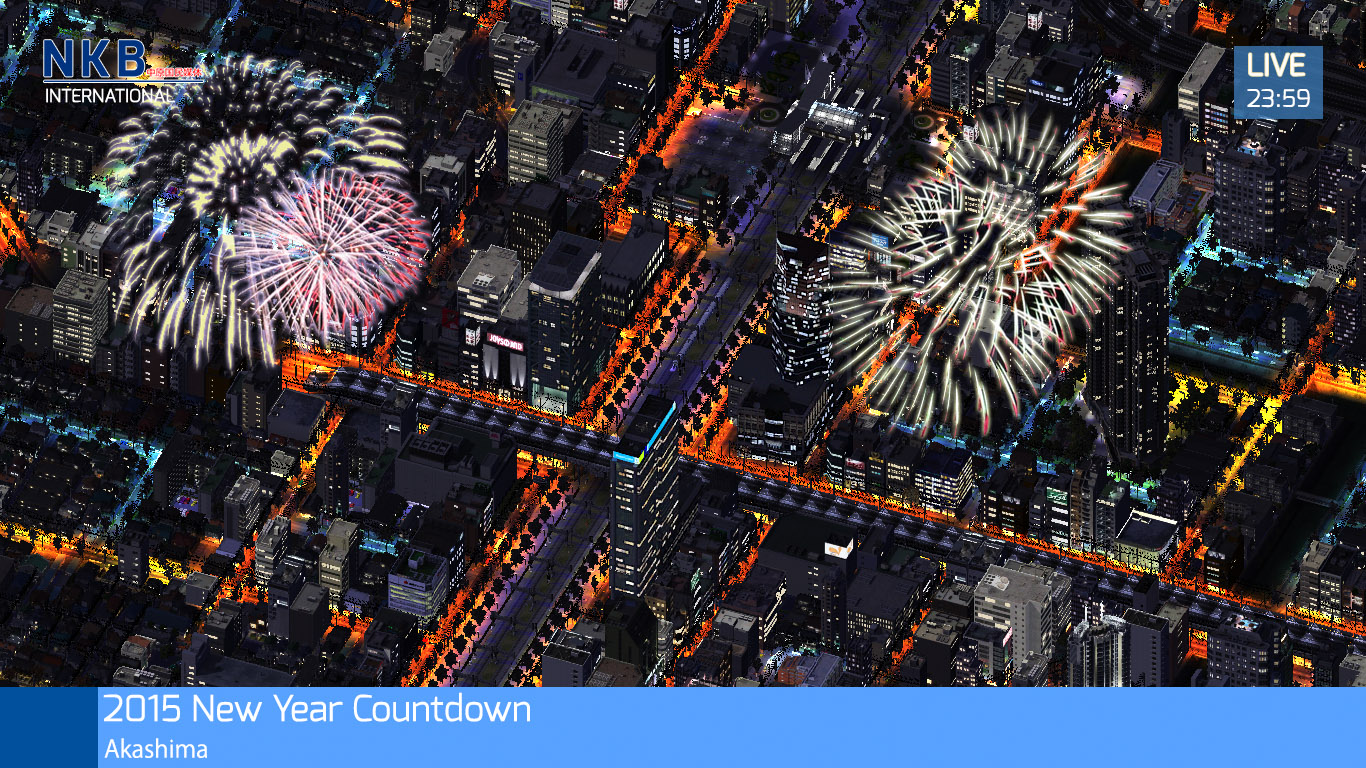 Akashima, which just recovered from the recent disaster hit this city, 2014 seems to be a very hard year for this city. 1 from Nishiko Station!
Now Back to Suzuya again Annnddd...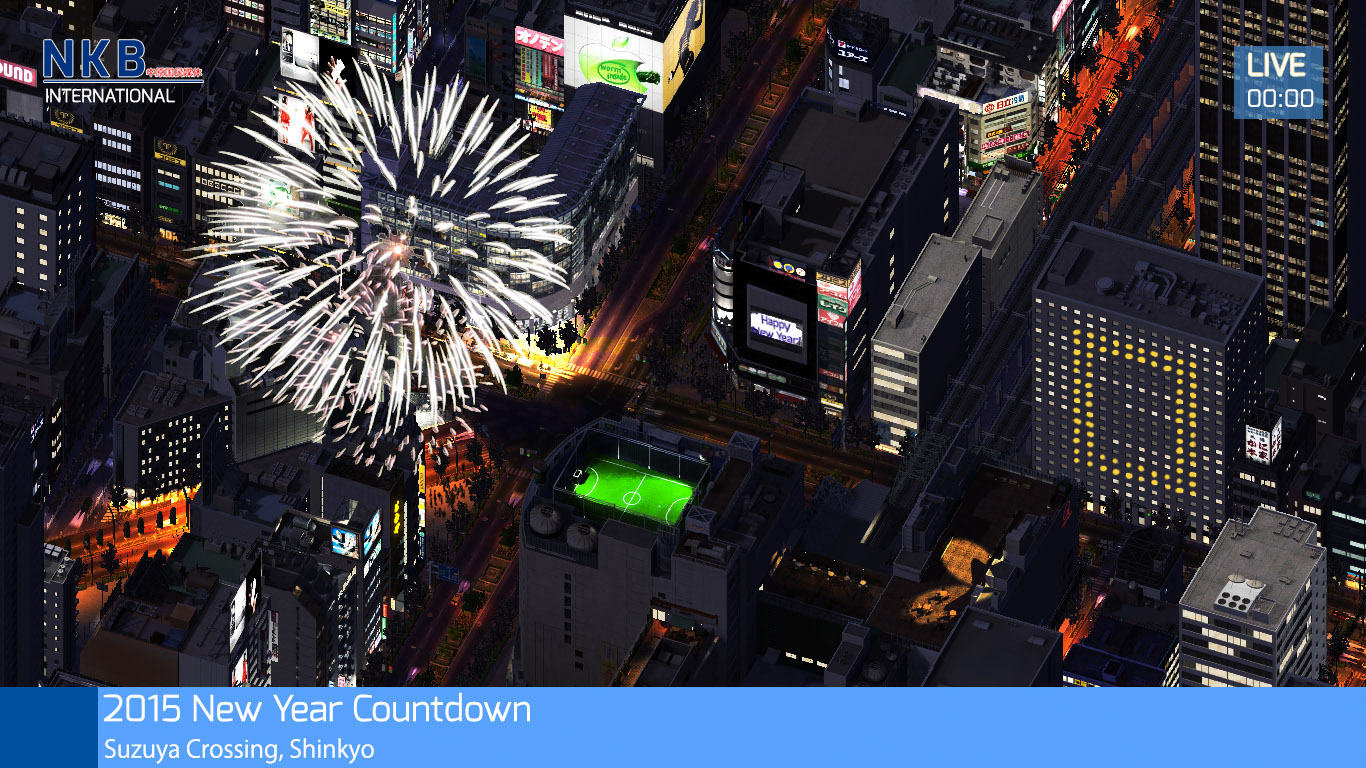 Now Playing in Shinkyo Dome, KARA with their song Step bringing the new year, 2015 with hope this year everything will be better!