Intro, and trip to Orange Plantation (part 2, conclusion)
What would you like to see next time?

2 members have voted
Thanks for reading, I'm happy if just a few people enjoy my work.
Okay, so we pick up were we left off, businessman Kevin Hampton has just decided to built a hotel in Orange Plantation, but, he needs to bring in a surveyor find the location, and eventually go purchase a tract of land.
Kevin Hampton's close friend Yasif Salih, a Saudi Arabian national, is Kevin's go-to-guy, Kevin respects him for helping construct his Hotels in Nairobi, Addis Ababa, and Johannesburg (which cater primarily to businessmen and dignitaries, not tourists). Salih has some experience in the emerging tourist market, he's done some work in the Maldives,Seychelles,Mauritius, and South Africa, so Kevin believes his credentials make him the right man for the job.
"I woke at like 5am, because a man like myself is used to getting up early. There wasn't anything worth doing in the camper, but I decided to turn on the TV and watch the morning news"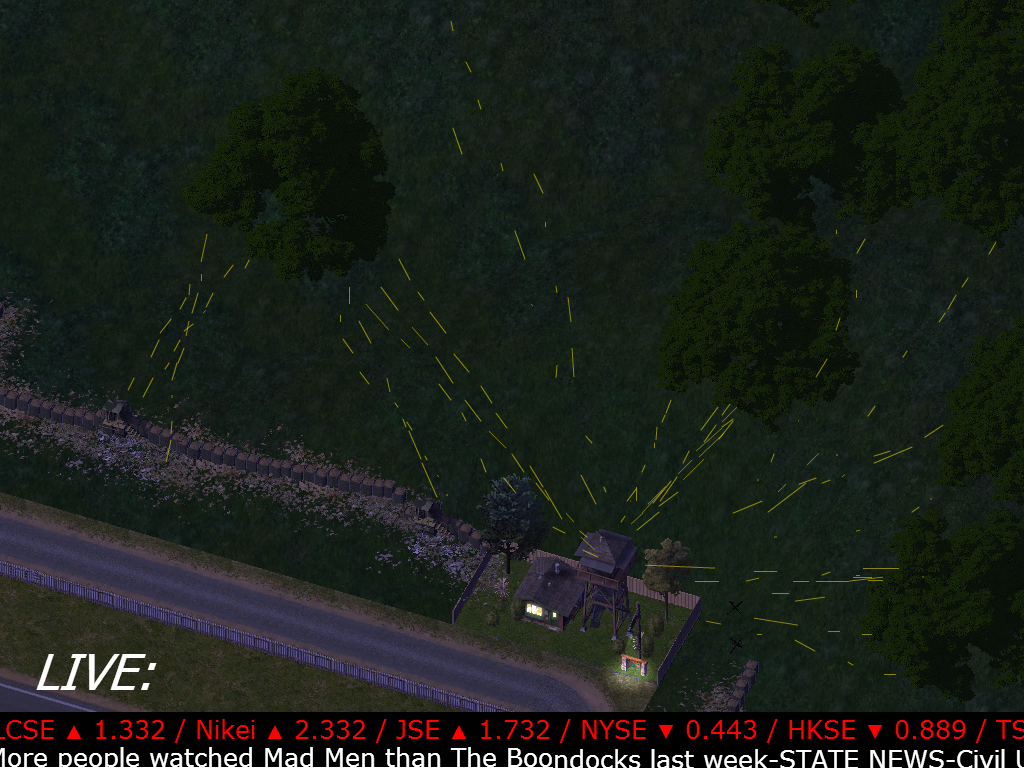 "The news showed CIC forces clashing with rebels in the African nation of Bombate, I'd be scared if I was the guy in the helicopter, anyway the CIC guys won about half an hour, so with that I went outside to enjoy the sunrise, before I give Yasif a call"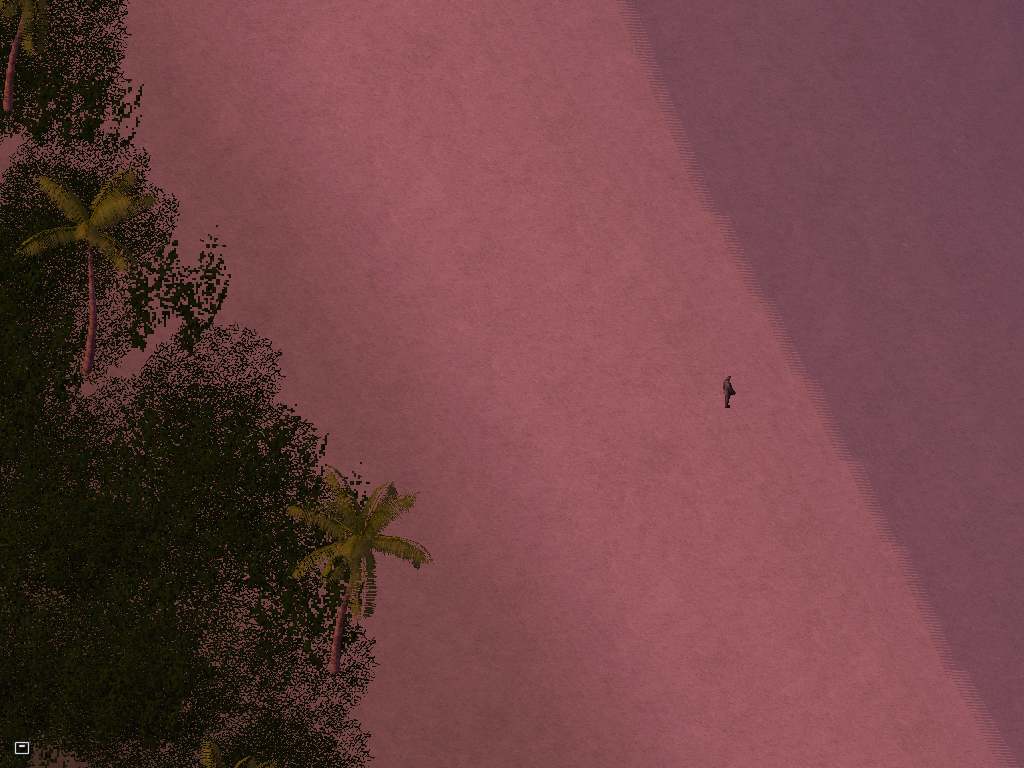 "Man was the sunrise amazing! I Haven't seen anything this mesmerizing in a long time, a long beach and a sunrise, a moment like this something to live for, and thats something the bourgeois tourists think they can buy. Speaking of buying things I better give Yasif a call, good thing the Riyadh airport takes direct flights to Kaap City, from there he can get a charter flight to here"
(After a little time has passed)
"I gave Yasif a ring, good news, he said he was already in the country, he told he had just got done planning a giant new hotel in Gunter Beach, and that he would be here by noon on a ferry"
"Dennis (the mayor) came and picked me up at about 8am, and insisted he take me to the only restaurant in town, Kyle's Kettle. He told me they served a good breakfast, he wasn't lying, I gotta admit a steak tip omelet was an epic idea! They also had a really cool sandwich that I'll try later, 'Donut Delight', it consisted of a slit donut, and within, a sausage patty, gooey swiss cheese, and crispy bacon, this place is a surefire tourist trap! Anyway me and Dennis talked for awhile again, until about 11am, when I told him I had to meet Yasif at the ferry terminus"
"Yasif greeted me and Dennis, and asked if we already had a spot for the hotel in mind, I told him no. He said he already surveyed the island on Google Maps on the way over, and would just need a final inspection, since he claimed to already have a place in mind. So we got in Dennis' ride and headed back to town"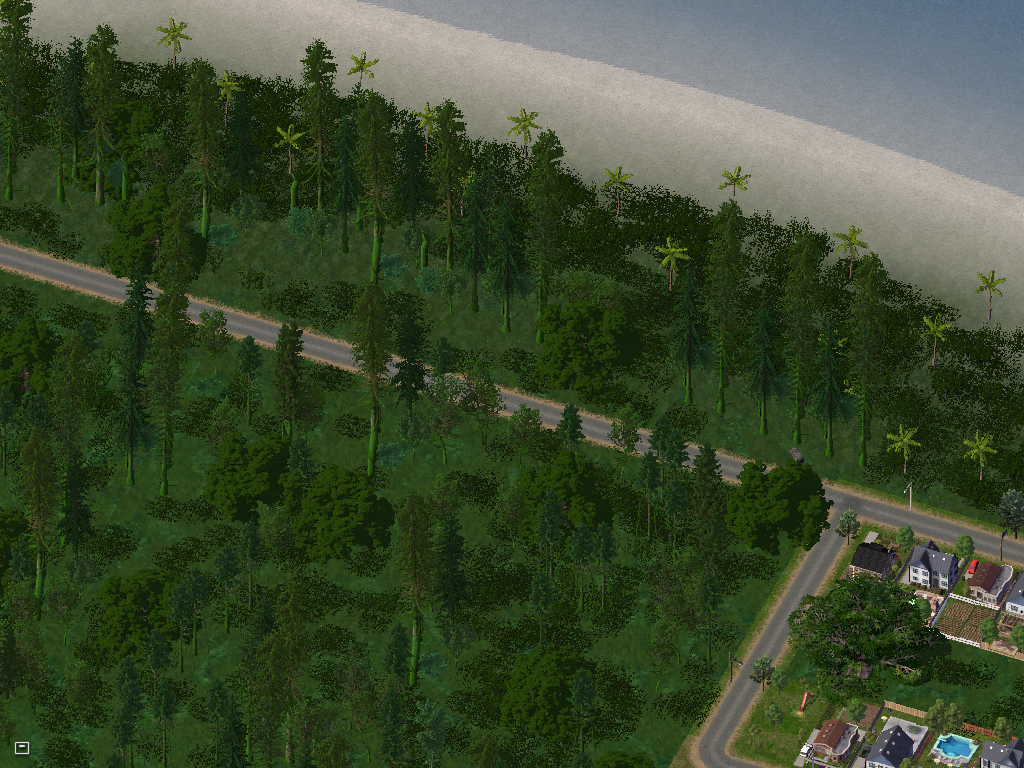 "Yasif told me this would be the sight of the new hotel, we just move a few trees, and boom! we got ourselves our own Bahamas, this is the best tract of land in the province, no competition, and an airport! but I couldn't quite see it, he said he'd task his crew with making me see it by the evening, he had some pretty good graphic designers in his employment back in Riyadh.
"This was the first design Yasif presented, very compelling"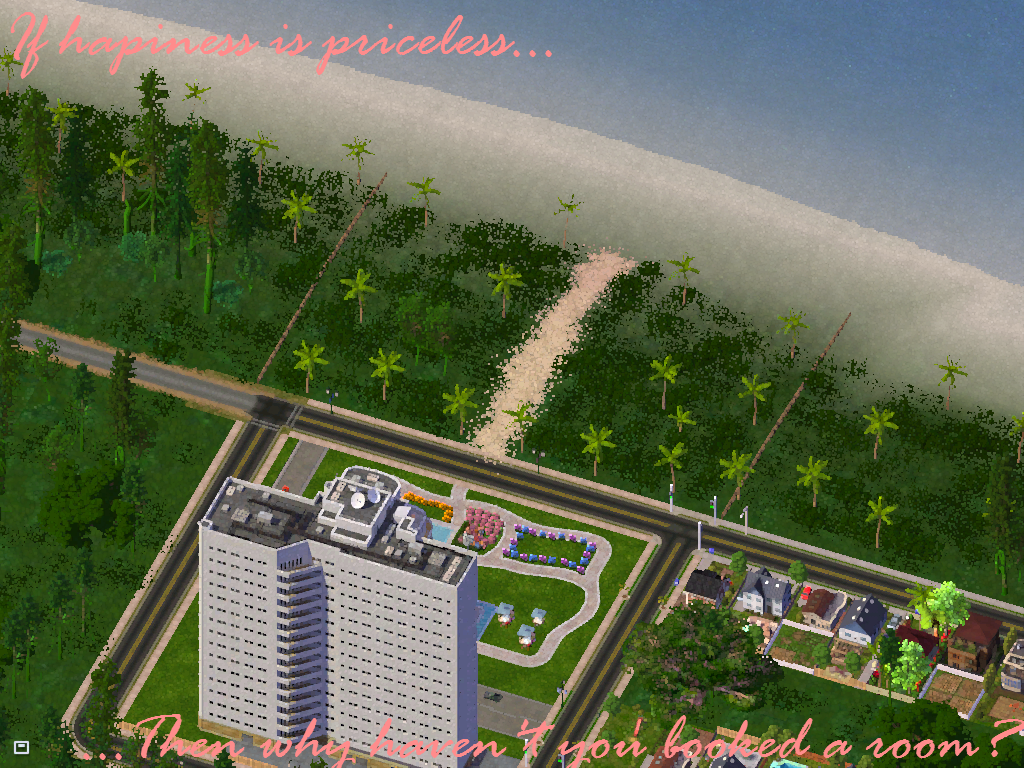 "The second hotel looked fine, but I liked the first plan better. I told Dennis that I would like to purchase the land, but he said it's owned by the provincial government, so I will have to contact them to purchase it. I guess I'll need to get a hold of my real estate manager, Viktor Reis. It's already been a long day"
And so here I must close the adventurers of Kevin Hampton, for the CIC is a big country with many stories to tell, now to think of what to do with the next update
Thanks for reading, and feel free to provide opinion and feedback. Replies will be in the comments.