New Terrain.
Hi, again.
After sadly I couldn't continue my project back this summer, I started something different this time and I hope I will be able to carry it on with you guys. You were really nice to me the first time around and I thank you for that, so I'm optimistic all will be great once again.
The ground rules are simple: This is a huge region. I did the config.bmp thing rather late at night and my memory kinda erased it I guess, but I think this is a 12x22 Quad region. Okay, compared to other projects like 3RR that's a lame fart, but for me it's a pretty large thing do be dealing with.
Next, terraforming is done all by hand, without external programs. I'd love to say I do this because I like the challenge, the authenticity of such a large project, but the actual reason would be that the terraformer doesn't run on my system. Should I not have disclosed it that way? Damnit.
And then, for all the purists out there: I will cheat the living hell out of the game, pretty much disabling funding and giving me money as much as I want. Yeah, I'm sorry, but there's no way I'm trying to create a beautiful, realistic region while being limited to the gameplay mechanics. I don't wanna do that.
Now, to at least put some meat on this first post's bones: I started terraforming yesternight in the northernmost corner of the region. There is a handdrawn map of what the region is supposed to end up looking one day that I will scan sometime in the near future. Until then, feast your eyes.
It came up a little bit in my last CJ, but I thought I'd just get a little more specific about the way I usually terraform when there's no particular landscape layout I have in mind, 'cause I thought I found a pretty nifty trick to create rolling, random hills and appealing terrain.
I start by dropping large parts of the area I wanna terraform below water level.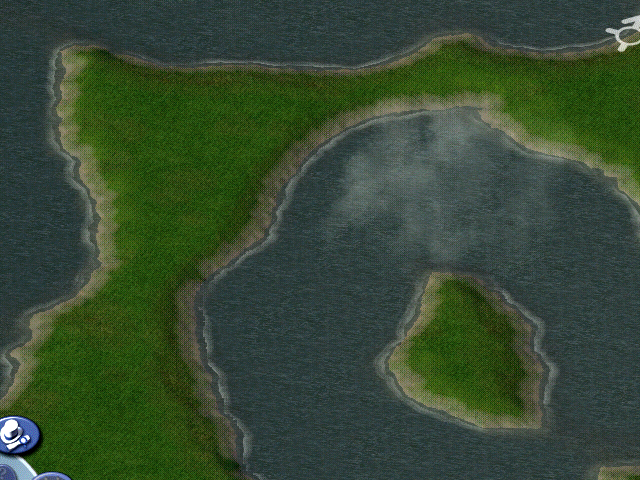 And then use the hill tools to take it back up again: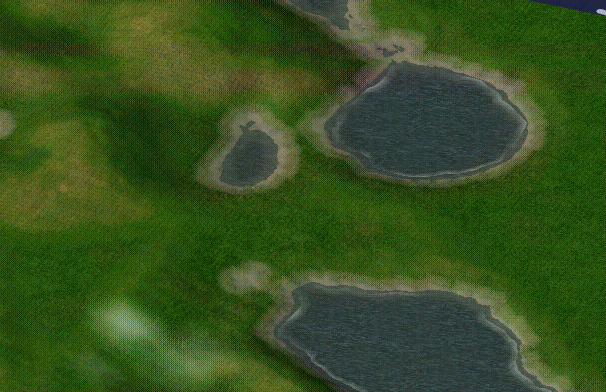 This creates some pretty random hillsides and valleys and saves a lot of time in terraforming. You can take it as it is or you can do some retouching on the landscape to make it fit your desires even more. I smoothened everything up a little bit aaaaand: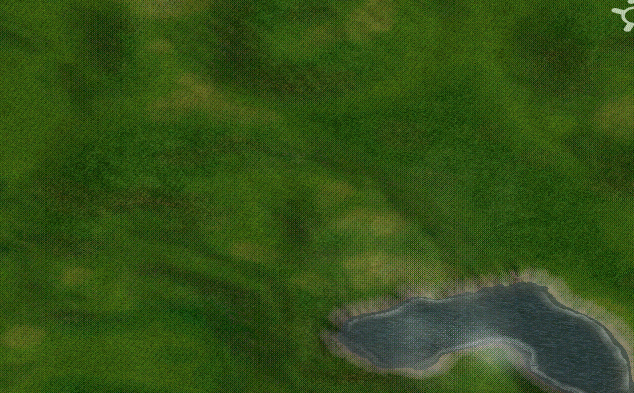 Neat. Also started treeing it already: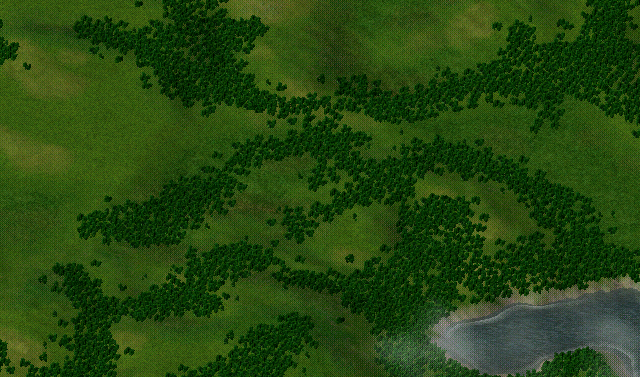 There are some rules on how trees would grow in a real environment that I keep in the very back of my head, but in general, I just zoom in, start treeing and let the terrain lead me a bit, like I'm using a brush to accentuate (is that a word? I think it might not be) the terrain.
So yeah, that's tile number one, I also already did another rather unspectacular tile directly to the south of it: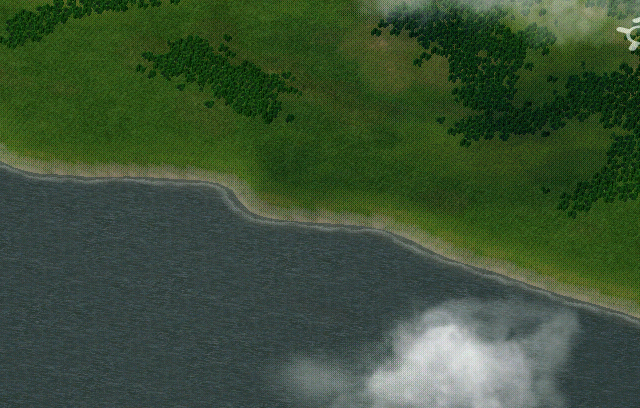 And then that's all for now.
I have terriblie loading times at the moment, game startup takes over 5 freaking minutes for some reason and then there's also some resolution issues ruining everyone's party in the game, so those are issues to be fixed, but I'll get back to this as fast as I can. Yay!