December, 52EL: Port

Lyhoko: The results of the poll are as follows: 2 votes for an additional village, 3 votes for a port, and 1 votes for expansion.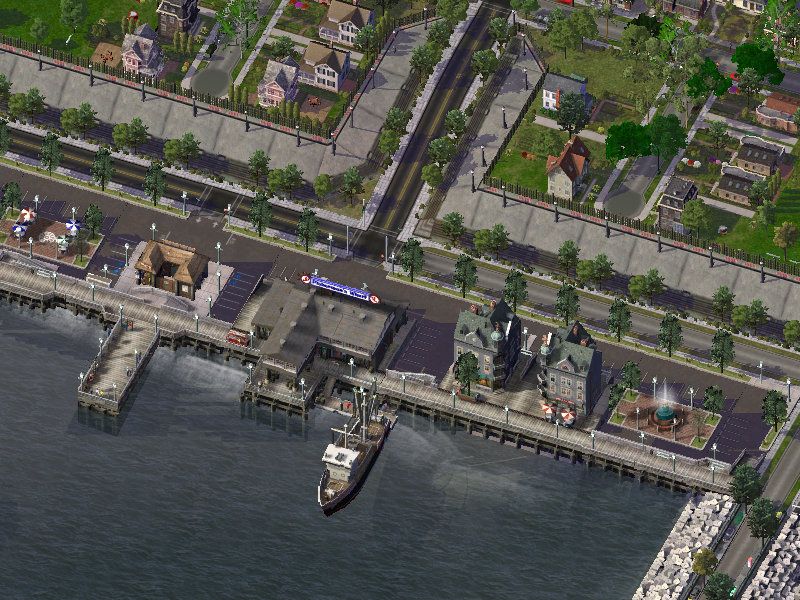 The initial temporary beach from the beginning of the city has finally been replaced...
A seawall projection thing has been added to separate the new port region from the rest of the waterfront area, as a precaution.
The street network in the port area is a bit complex... And that's an odd name for a shipping company.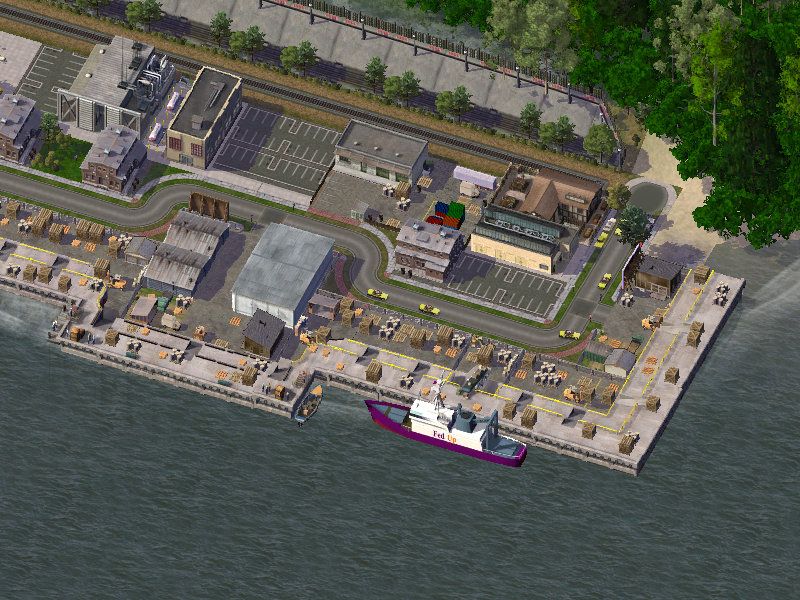 And more of the port area, with an area where trains can pick up or drop off supplies to be sent overseas, saving quite a bit of time from shipping them from Yintar and Yanar, which are well inland on the river. Though there won't be much sent from here for a little while, as this is still a small port.
And the connection region between the port and the original industrial district.
... Why is there a picture of a CS-1 in here? Anyway, the CS-1 is, as of now, Myon's only major warship, with 15 double barreled energy cannons on each side, and various railgun turrets scattered over the hull. Length is roughly 1280m, width is roughly 402m, and height is roughly 140m. The object in the background is Myon's moon, Pyan. If you look in the lower right part of Pyan, you can see one of it's lava oceans.

Lyhoko: There's plans to add a new weapon to the CS-1 as well...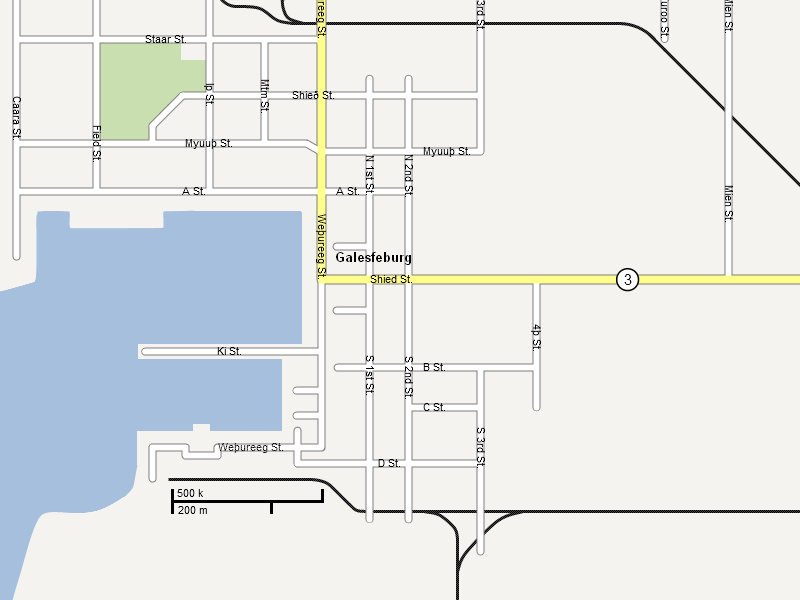 And, of course, the map.

Lyhoko: "Ki" is "seawall". Road to nowhere! Well, there's a minimalist lighthouse there...
Poll

Lyhoko: What should be added to town next?

Lyhoko: Remember to look closely at which option is which number when voting. Don't say something like "3 - expand to south." 3 is expand on the peninsula, expanding south is 2.

Lyhoko: Voting is now closed!
1: 1 vote
An additional nearby village, to create a fuller region
2: 1 vote
Expand Galesfeburg to the south, past the industrial area
3: 2 votes
Expand Galesfeburg along the peninsula
4: 2 votes
Expand Nyuumau region

Lyhoko: Please choose one option at a time... but you may vote more than once, as long as you do not double post. Let other people have a chance to vote!