August, 53EL: Warning

Lyhoko: Happy Thanksgiving!

Lyhoko: The results of the poll are as follows: 1 vote for an additional village, 1 vote for southward expansion, 2 votes for expanding onto the peninsula, and 2 votes for expanding Nyuumau.

Lyhoko: Another tie...
The region's been relatively calm since Galesfeburg was founded, however that can't last forever... It seems that a hurricane is approaching...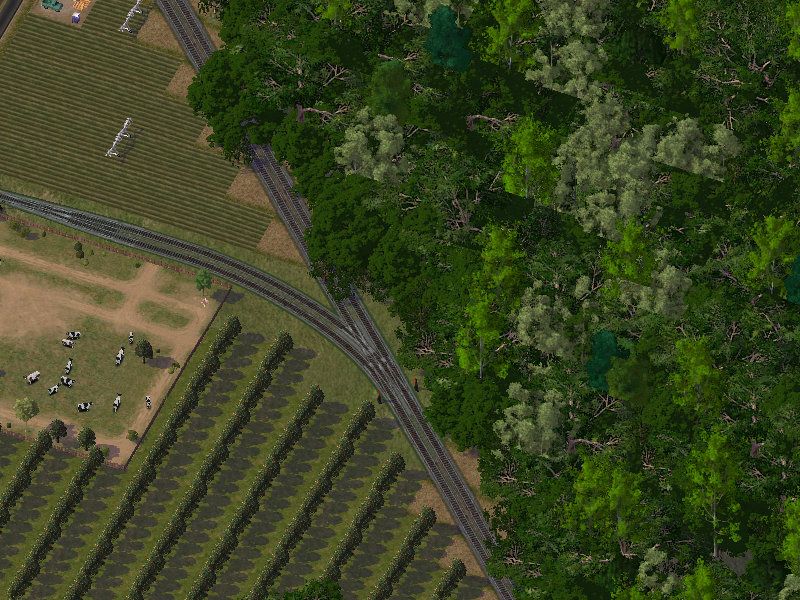 Back behind us is Galesfeburg, while up ahead is a really long trip to the rest of the country. Meanwhile off to the left is the siding for Nyuumau.
A barn on a platform? There's some new farms in the area, but for now we'll continue forward.
In the lower right is the original development of Nyuumau, but a thin line of houses has popped up leading to the train station.
Gack, rain. This isn't the hurricane, just a small storm, though. Nyuumau has now split into two towns? Maybe? This part of town seems better than the old part, though.
The new development is similar in size to the old part of town and is just as surrounded by farms.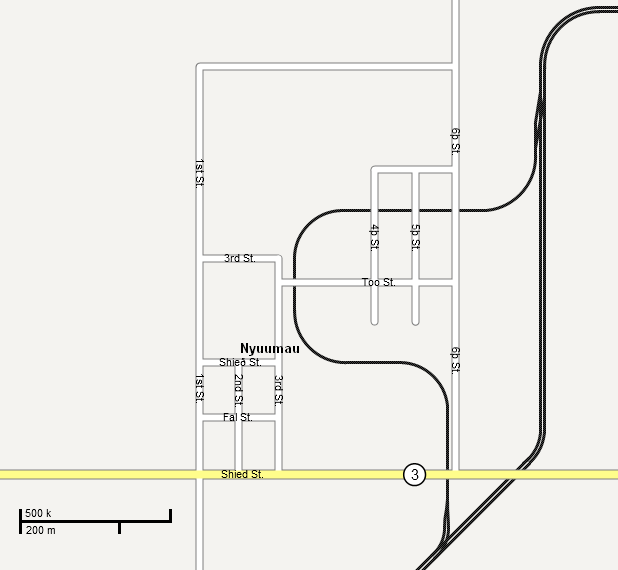 And, of course, the map.

Lyhoko: "Too" is Myonian for "train".

Lyhoko: Next up, Galesfeburg! And a pesky hurricane. Hopefully there isn't too much of a mess...
Poll

Lyhoko: What should be added to town next?

Lyhoko: In this case, votes will only be added up after both parts have been shown, so remember to keep voting!

Lyhoko: Remember to look closely at which option is which number when voting. Don't say something like "3 - expand to south." 3 is expand on the peninsula, expanding south is 2.

Lyhoko: Voting is now closed!
1: 4 votes
An additional nearby village, to create a fuller region
2: 0 votes
Expand Galesfeburg to the south, past the industrial area
3: 10 votes
Expand Galesfeburg along the peninsula

Lyhoko: Please choose one option at a time... but you may vote more than once, as long as you do not double post. Let other people have a chance to vote!