March, 52EL: Stretching
Lyhoko: The results of the poll are as follows: 3 votes for an additional village, 2 vote for a port, and 4 votes for expansion.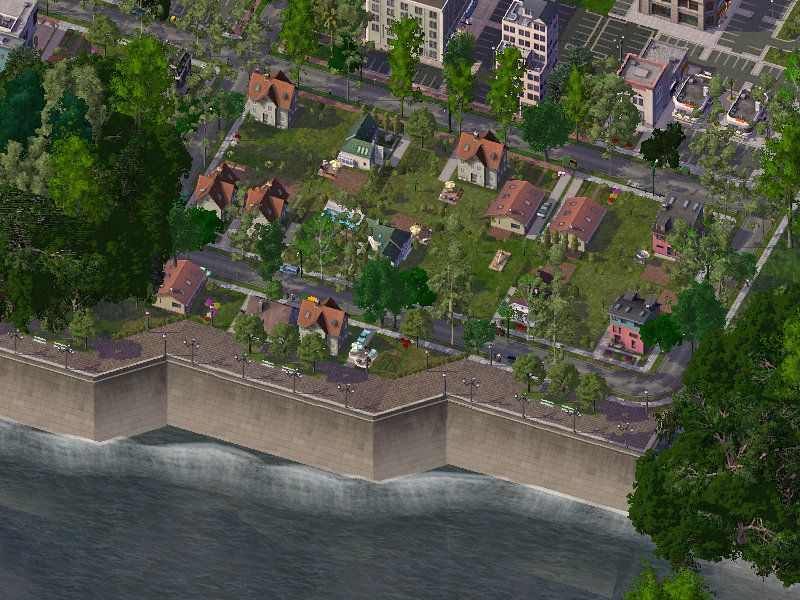 Just to the west of the BFA outpost is a new area of waterfront housing. The whole west side of town has added an additional city block out from the original development, as well.
A bit farther south, near the park, it seems the commercial areas are starting to build bigger buildings. Maybe this region will become downtown in the future?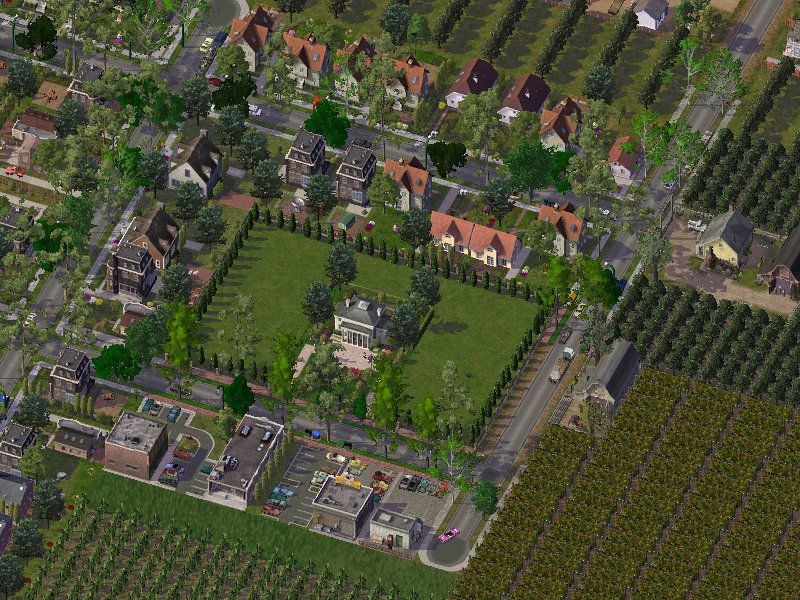 There's been some additions around the mayor's house as well, and also several new farms.
Make that quite a lot of new farms. Looks like they're making their own rail station here...
Even the area around the powerplant is starting to get developed.
Odd, a separate housing development has popped up... Does this even count as a village? Or is it part of Galesfeburg?
Seems that the rail connection has induce quite a bit of growth in the farms of the region. Quite a wide variety, too.
And, of course, the map.
Lyhoko: "Shi" is "hay"... or "he" or "she"... "Furoo" is "pig," and "Striend" is "beach." The beach is on the other side of the peninsula, so why is that street named that?
Poll
Lyhoko: What should be added to town next?
Lyhoko: Remember to look closely at which option is which number when voting. Don't say something like "3 - a port." 3 is expansion, the port is 2.
Lyhoko: Voting is now closed!
1: 2 votes
An additional nearby village, to create a fuller region
2: 3 votes
A port for the new industrial area
3: 1 vote
Expand Galesfeburg
Lyhoko: Please choose one option at a time... but you may vote more than once, as long as you do not double post. Let other people have a chance to vote!