March, 50EL, Part 3: Census

Lyhoko: Three way ties make things somewhat difficult... So here's part 3 of a 3 part update!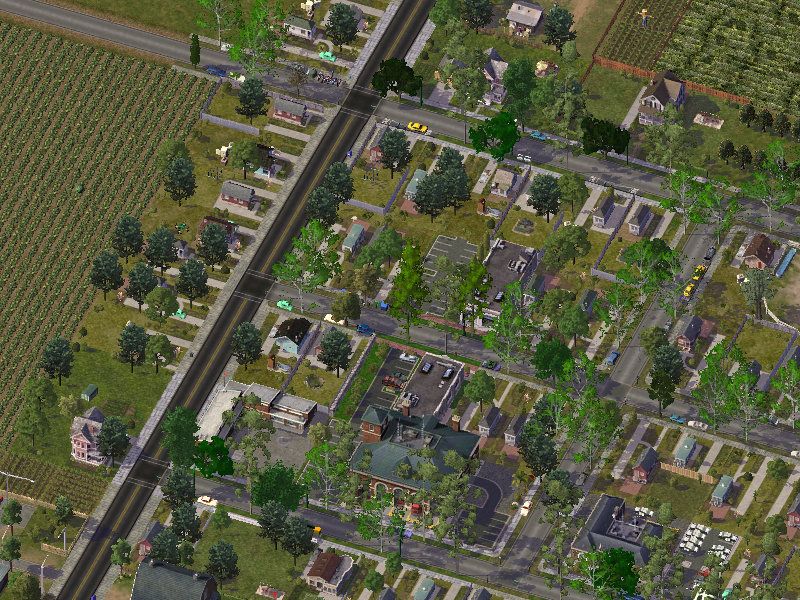 Heading west on route 3, the first region of development that one comes across is Nyuumau. As of now, there really isn't much here that hasn't already been mentioned, so we'll continue on.
Nyuumau's population: 323.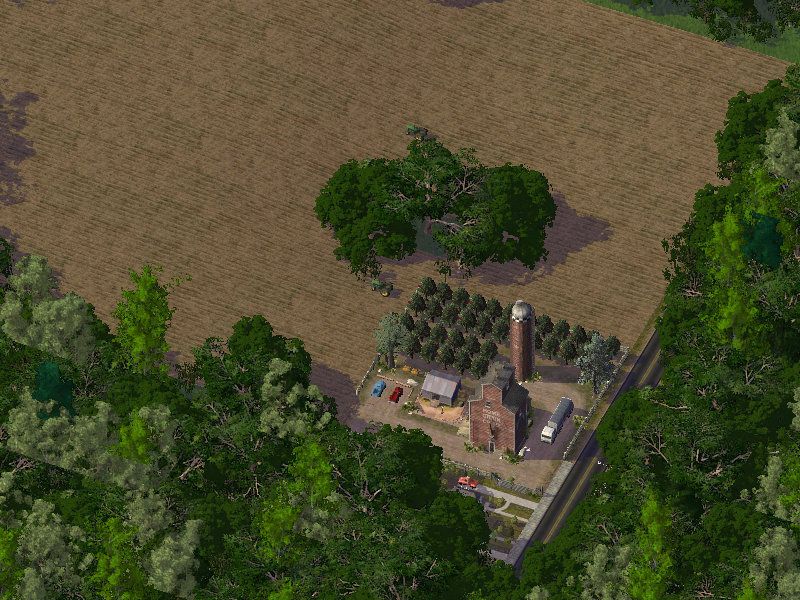 Farther off is another farm, in this case separate from any sort of external development. How long that will last is unknown, but for now it is.
Population: 12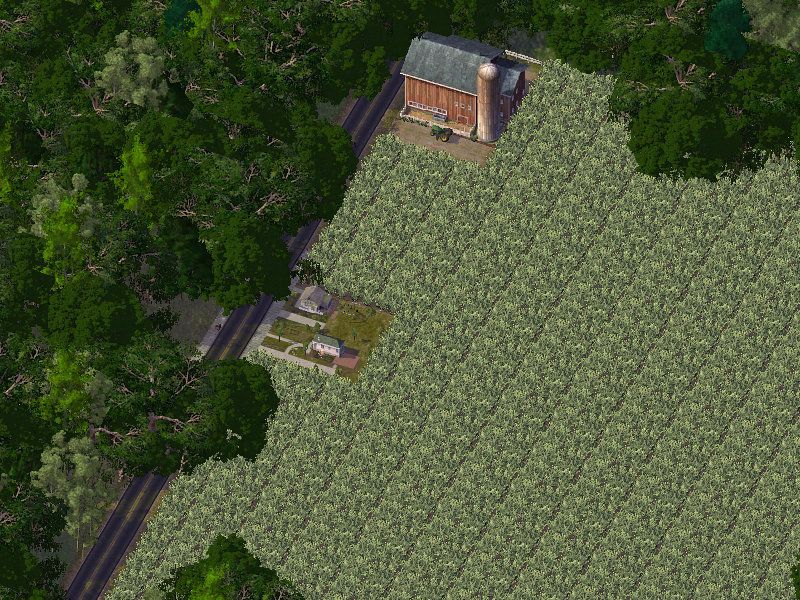 And a second farming area is also found in the region, but still separate from the first. Both this farm and the previous are close to halfway between Nyuumau and Galesfeburg.
Population: 8
Soon, one reaches the start of the farms around Galesfeburg. Down the street to the right is the regional powerplant, and the main part of Galesfeburg is still off to the west.
And now, the oldest part of Galesfeburg, where development first began. Apparently, there's several houses that aren't doing well, even though it's only been 4 years since the town was founded. Off to the left from here is the industrial region, while off to the right near the farms is the mayor's house.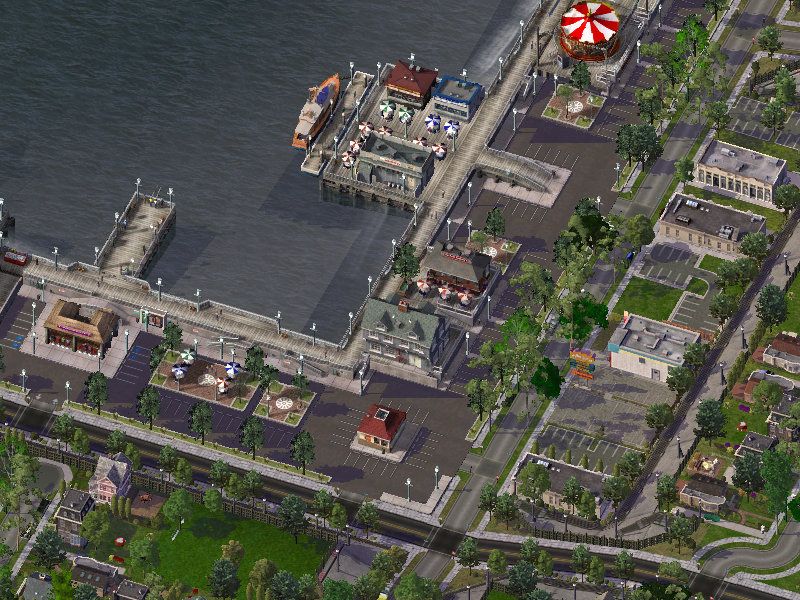 One of the places that hasn't yet been mentioned before is a restaurant/bar named Kyants Rum. Note that it has nothing to do with rum, rather the Myonian word "rum" means roughly "place." Most of the food served here is local, and includes various sorts of stuff from the surrounding farms, as well as fish. Plenty of fish.
Just to the east of the park and north of the waterfront is likely the densest part of the town so far, and also pretty much the only part of town that actually has some sort of pattern to its streets.
Population of Galesfeburg: 3026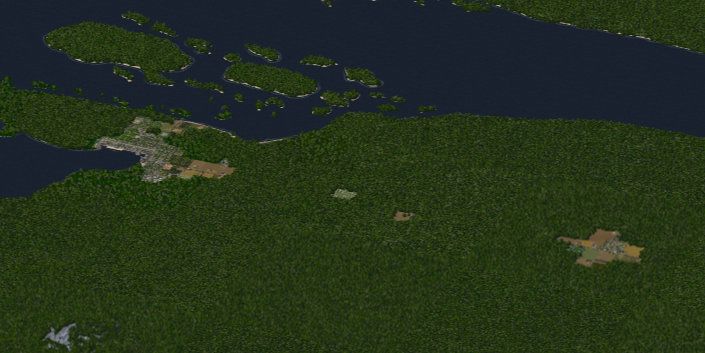 Surprisingly, no map this time! So here's a region view instead. The map hasn't changed at all since last time, so there's no real point in showing it again...
Total Population of region: 3369

Lyhoko: Next up, ... whatever it is that wins the poll that's been running!
Poll

Lyhoko: What should be added to town next?

Lyhoko: Remember to look closely at which option is which number when voting. Don't say something like "3 - a port." 3 is expansion, the port is 2.

Lyhoko: Voting is now closed!
1: 12 votes
A BFA outpost (Connection to Schulmania)
2: 1 vote
A port for the new industrial area
3: 4 votes
Expand Galesfeburg
4: 7 votes
An additional nearby village, to create a fuller region

Lyhoko: Please choose one option at a time... but you may vote more than once, as long as you do not double post. Let other people have a chance to vote!