October, 50EL: BFA

Lyhoko: The results of the poll are as follows: 12 votes for a BFA outpost, 1 vote for a port, 4 votes for expansion, and 7 votes for an additional village.

Lyhoko: The highest vote count so far!
It's that time of the year, the kajaen are ready to be picked, the corn er... mara is ready to be harvested, and the catnip is quite potent.
From the farms one can head down Granon Street to get to town... wait, what's that new building? It's huge! Well, compared to the other buildings in town, at least.
This is the Styuuorddi for Keþaþu Bijineesur, or Bureau of Feline Affairs in English. Here is where all of the services are provided to the feline residents of the region when required, and it also serves as a connection to Schulmania. I am not sure why they need such a large building, but that is what the plans called for. Possibly so that won't need to expand once the town gets bigger?
And from behind, at night. Not many lights there... The waterfront area might not be the best of places, but this is the closest location in town to the catnip fields, at least, plus there's easy access to the forest.
Oh, so there's where all the lights are at...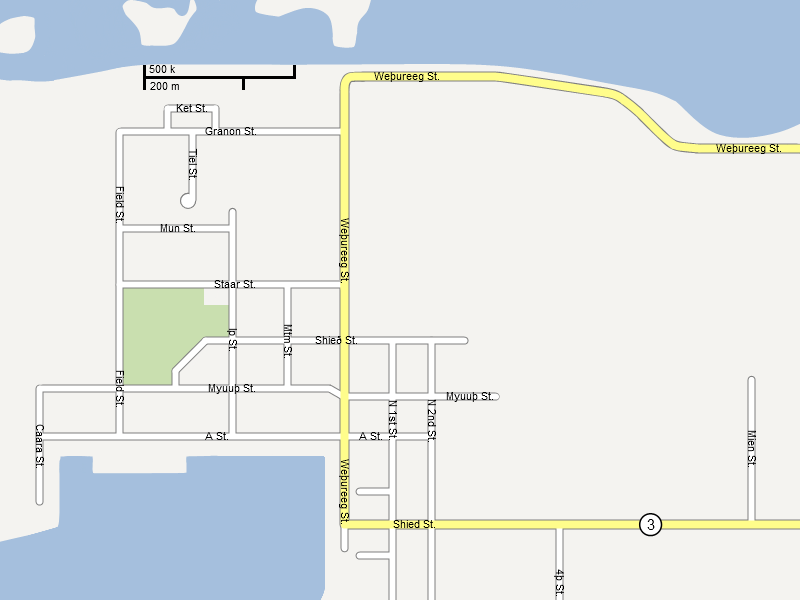 And, of course, the map.

Lyhoko: "Ket" is Myonian for "cat".
Poll

Lyhoko: What should be added to town next?

Lyhoko: Remember to look closely at which option is which number when voting. Don't say something like "3 - a port." 3 is expansion, the port is 2.

Lyhoko: Voting is now closed!
1: 6 votes
A rail connection to the rest of Myon
2: 1 vote
A port for the new industrial area
3: 1 vote
Expand Galesfeburg
4: 1 vote
An additional nearby village, to create a fuller region

Lyhoko: Please choose one option at a time... but you may vote more than once, as long as you do not double post. Let other people have a chance to vote!