March, 50EL, Part 2: Additions

Lyhoko: Three way ties make things somewhat difficult... So here's part 2 of a 3 part update!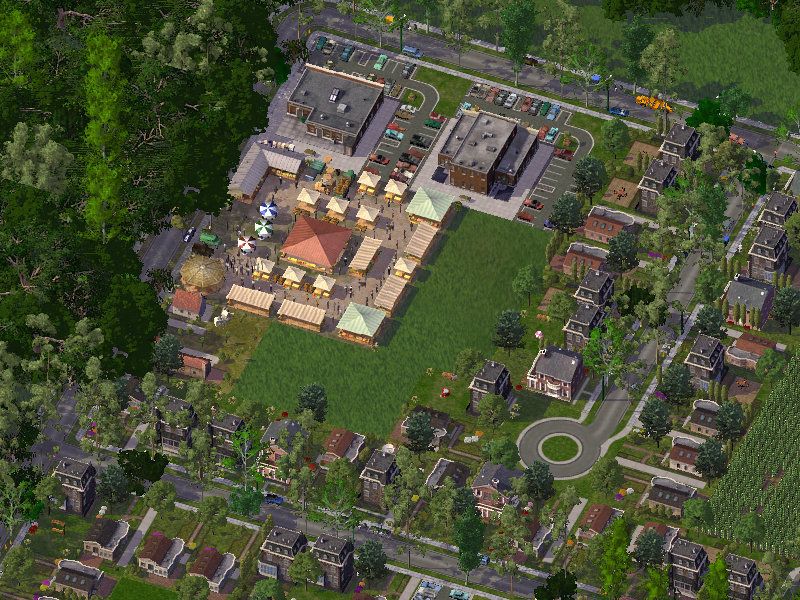 It seems that a farmers market has popped up in the northwest part of town.
Just to the south of the park is the location of the new beach. Lots of various towels scattered about, and a bunch of cars, too. How many people are here?
And at night, the decide the area isn't lit up enough, so they light fires as well.
Meanwhile in the other corner of town, the first true industrial area has popped up. Odd that there aren't trees along the street like there is elsewhere...
And more of the area, from a different angle. Several housing areas have been added near here as well.
The original beach is still there, oddly enough. How long will it stay there?
And, of course, the map.

Lyhoko: "Caara" is the name of a planet in the same system as Maiyan, in this case the closest.

Lyhoko: Next up, the first census for the region!
Poll

Lyhoko: What should be added to town next?

Lyhoko: In this case, votes will only be added up after all three parts have been shown, so remember to keep voting!

Lyhoko: Remember to look closely at which option is which number when voting. Don't say something like "3 - a port." 3 is expansion, the port is 2.

Lyhoko: Voting is now closed!
1: 12 votes
A BFA outpost (Connection to Schulmania)
2: 1 vote
A port for the new industrial area
3: 4 votes
Expand Galesfeburg
4: 7 votes
An additional nearby village, to create a fuller region

Lyhoko: Please choose one option at a time... but you may vote more than once, as long as you do not double post. Let other people have a chance to vote!