May, 49EL: Coast

Lyhoko: The results of the poll are as follows: 1 vote for a beach, 2 votes for industry, and 5 votes for farms.
Weþureeg St. has expanded quite a bit, and now extends out of the north end of town before turning east along the coast of the Yanar River delta. Several farms have sprung up along this new area to take advantage of the new space while remaining relatively close to town.
Various sorts of crops can be found over here as well as we head closer to town, such as lasëm, whose seeds are used to make oil, along with being eaten by themselves, keurats, (carrots, but they're normally purple, or sometimes yellow) kajen (a round fleshy red fruit) and ketmienta, (catnip, used in the production of beer as well as for cats) along with more mara.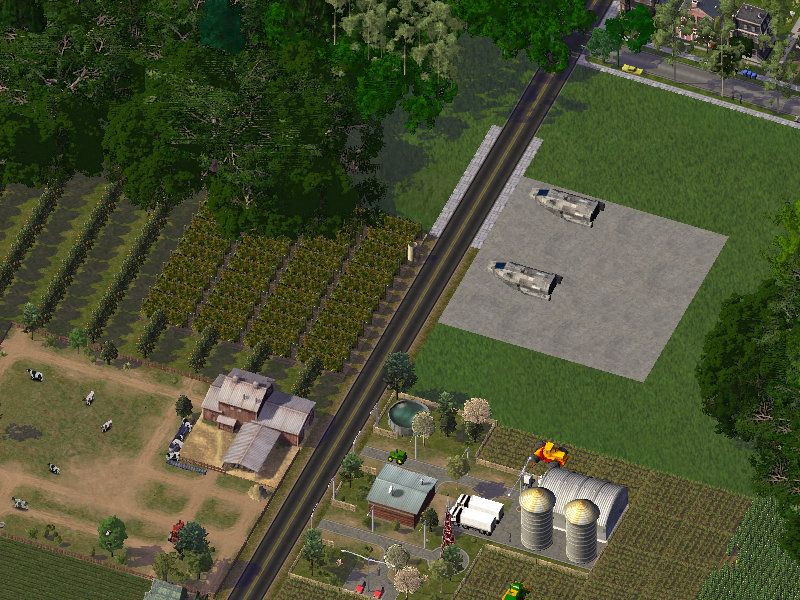 Closer to town is the spaceport again, along with the region's first dairy farm. Finally, a way of getting fresh milk!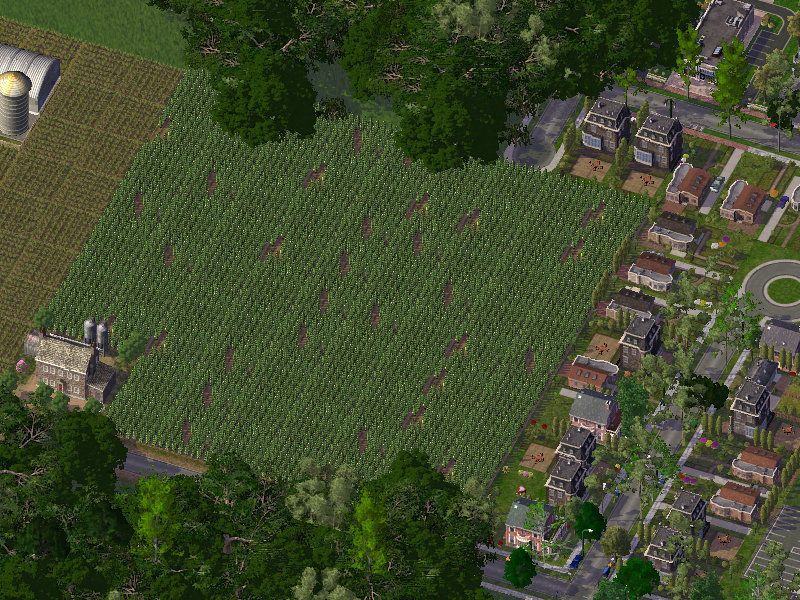 Well, there's some sort of grain here, but it seems that Lyhoko never told me which it is... The town has expanded out in this direction as well.

Lyhoko: One can make bread with it.
Thanks... That certainly narrows it down...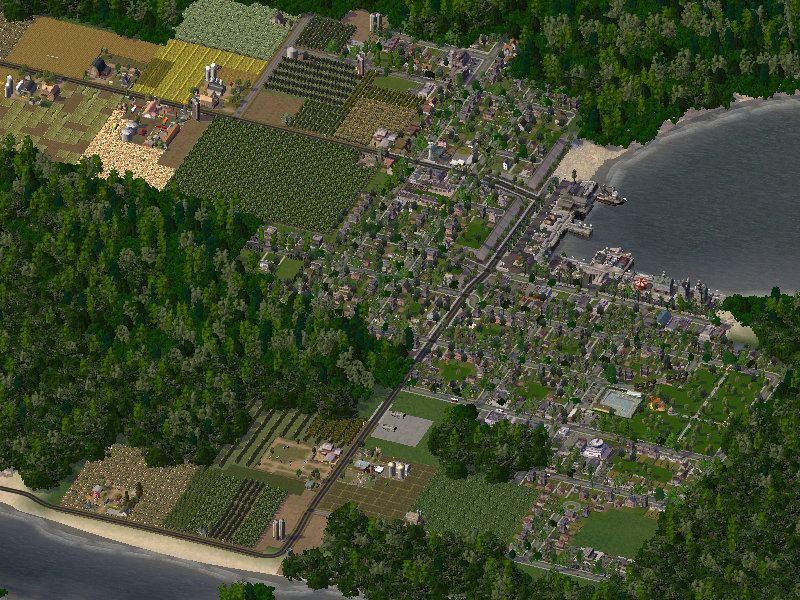 An overview of town and most of the farms. South is up.
And, of course, the map.

Lyhoko: "Field" is Myonian for "park", "granon" is Zukish for "peninsula", "tiel" is Myonian for "tail", and "mun" is Myonian for "moon".
Poll

Lyhoko: What should be added to town next?

Lyhoko: Remember to look closely at which option is which number when voting. Don't say something like "3 - an industrial area." 3 is farms, the industrial area is 2.

Lyhoko: Voting is now closed!
1: 2 votes
Add an actual beach area, instead of a random flat sandy area
2: 2 votes
A small industrial area, to provide more jobs
3: 0 votes
Additional farms (near Galesfeburg), to reduce the town's reliance on outside food supplies
4: 2 votes
A separate nearby farming village, to help provide food but without taking up space near Galesfeburg

Lyhoko: A three way tie?

Lyhoko: Please choose one option at a time... but you may vote more than once, as long as you do not double post. Let other people have a chance to vote!