let's just build a Martian colony
Entry posted by Terring ·
1,242 Views
Thanks for the comments folks
Now that we have a nice place to play, it's time to build a colony.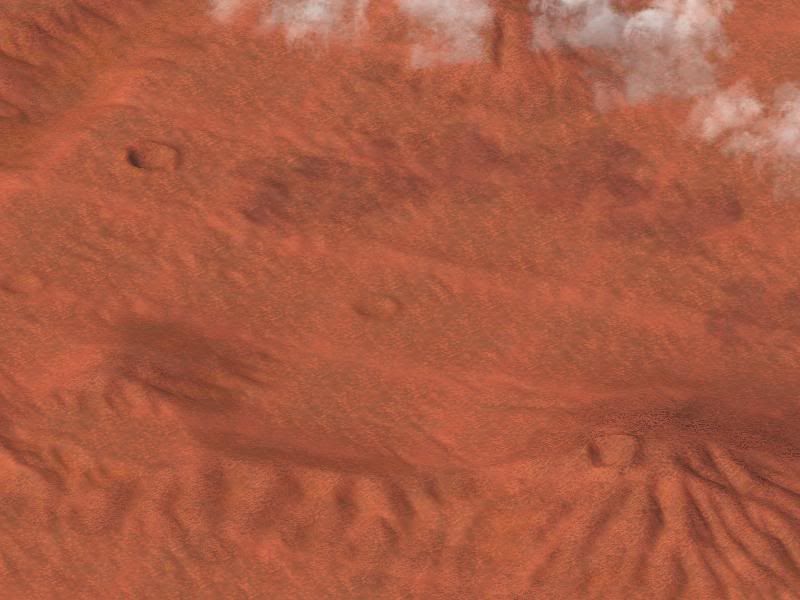 Remember that playing Simcity on Mars isn't the same with the Terran version. There are no historical cities with landmarks like castles and ruins, except if they made by aliens. Also Mars is a dangerous planet, so living there is really challenging. Plan your colony in order to be as efficient as possible. Forget realism and rules. In order to survive, you need to think out of the box.
The design style of both buildings and cities defined for Mars is called Utilitarian design. As the name already implies, it's main characteristic is functionality and efficiency, not realistic beauty. This style is defined by its simple and minimalistic building approach. The colonists will not care about huge luxurious buildings that waste plenty of resources, especially if they don't protect them from the low temperatures, the low atmospheric pressure, the U.V. rays because of the lack of ozone layer, the solar winds because of the weak magnetic field. So without those "ugly" and "unrealistic" buildings and cities, the colonists will be dead! Besides, the Utilitarian design brings also plenty of advantages, like faster construction, upgrading and recycling. The circular cities of the Venus Project is a great example.
Having those in the mind, let's build a small colony. I like giving each colony a geometrical or symbolic shape, to give a variety in the colonies. There is no N.A.M. in SimMars, so the layout of the colony will be a bit limited. No diagonal streets and underpasses. But hey, this isn't the end of the world.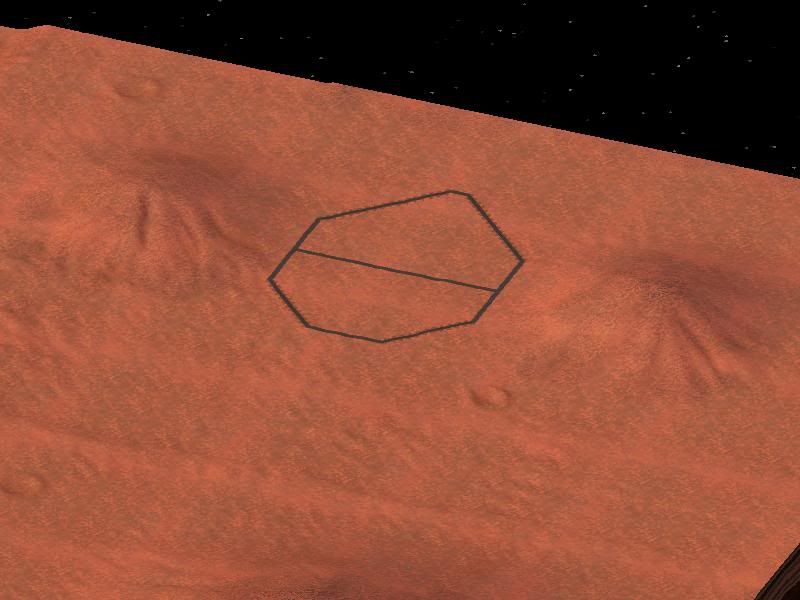 Let's connect the colony with the rest of civilized Mars. The red planet is so dangerous, that living in the outside for too long is not recommend. This is why we need really fast connections. Subways are the best solution, because they're very fast and fully protected from the Martian conditions. For this page however, we'll build a magnetic railroad with roads next to it.
Don't forget to build enough stations.
Medical needs are very high here on Mars, so always build clinics to your colonies, even in the smallest colonies.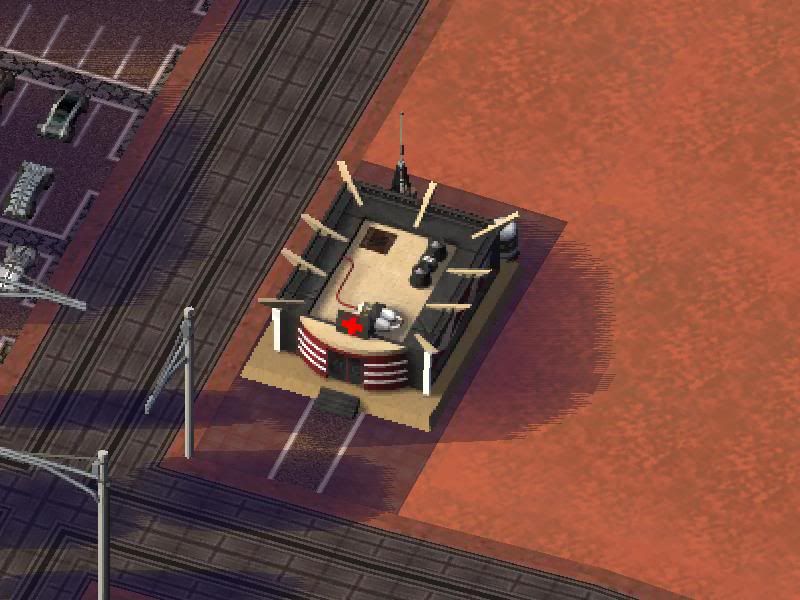 The atmosphere on Mars doesn't have oxygen, so fires stations are useless. But wait, there is something more dangerous than fire. Because of the low atmospheric pressure, even a small crack can destroy the whole building and kill all the colonists inside of it! So always build decompression stations to keep the buildings safe and one piece.
And don't forget to give food to your colonists by zoning indoor farms.
Everything needs energy, so build enough power plants. Winds here on Mars are too weak, so windmills are useless. Solar energy is a good idea, but have in mind the distance between Mars and the Sun. So don't expect Earth style efficient. If you want to build bigger colonies, throw from the window your environmental worries and build nuclear reactors! Oh, and don't forget to give your colonists water and the technology to recycle their "garbage".
Let's build a simple layout. Remember, no diagonal streets because of lack of Martian N.A.M., so don't complain.
Oops, I didn't take photos during the construction. But who cares? As you can see, I zoned for factories in the outside of the colony, so the freight trucks can carry their products in other colonies faster and easier. Of course it's a good idea to build industries inside the colony as well. Those factories will take the natural resources of Mars and turn them into useful products, like 3D printers and quantum computers. Those products will store in shops, making them available for everyone. So make some commercial zones close to the factories as well. Don't fill the rest of the layout with residential zones however, because you'll need some space for parks, civil buildings like schools, rewards and landmarks like museums. Don't be shy and give to your colonists the best you can. They live in a dangerous planet, so they deserve it.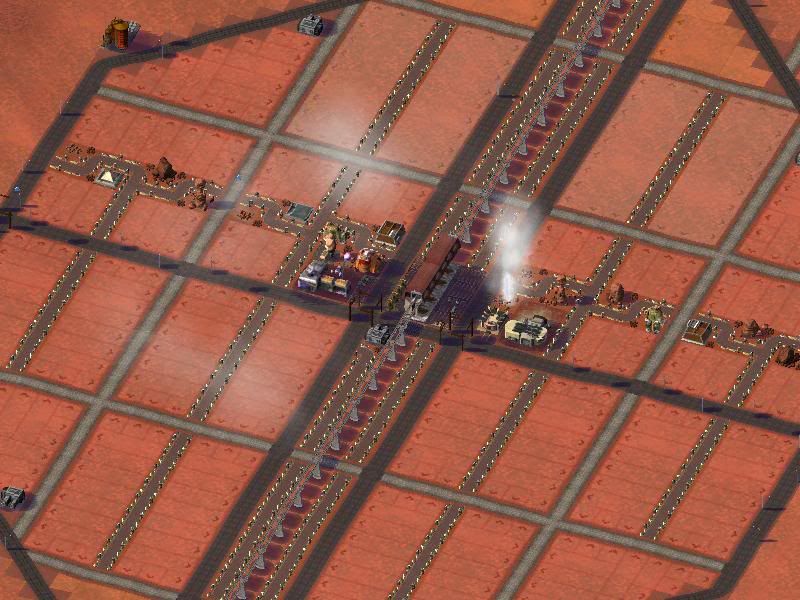 The colony is ready. I wonder how it will evolve...