a small Martian colony
Entry posted by Terring ·
935 Views
Remember that it's not a truly tutorial, so don't blame me if something goes wrong
As about the trial paths, there are plenty of them here in Simtropolis, as well as in SC4D and SimPeg. Find your favourite style and grab it
Let's see what happened to the colony. Hmm, not bad.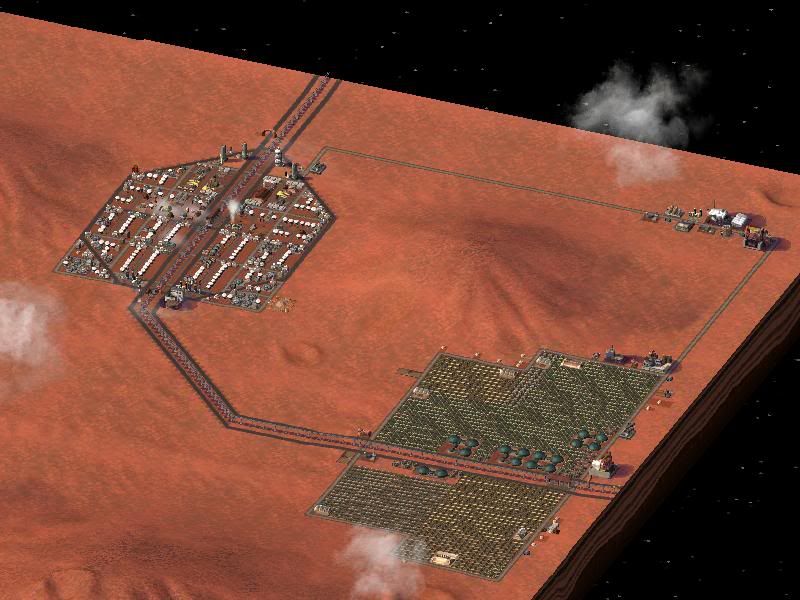 Here are some advises from me. Take them or leave them
To build my colonies, I always fire up the Lot Editor and make my lots. SimMars doesn't have trail paths, so use the Lot Editor to make your own. With some imagination and the right tools, you can customise your colonies as you wish.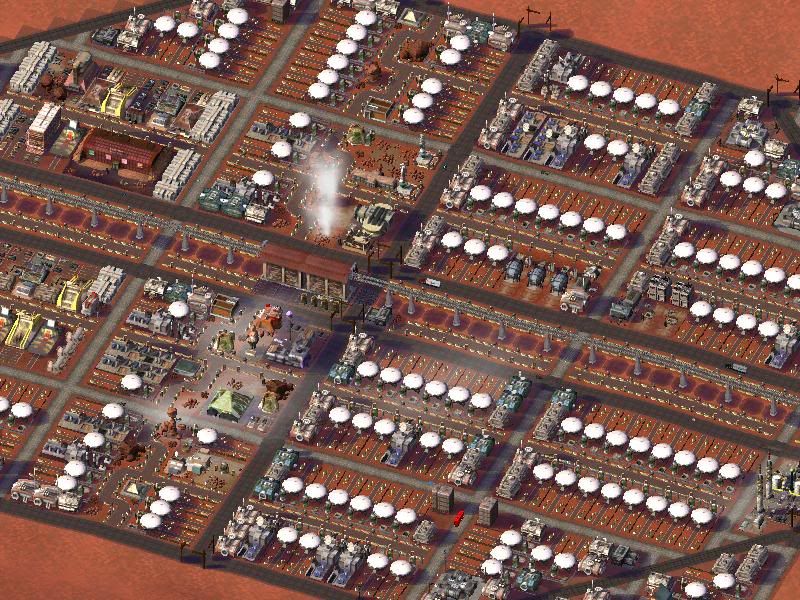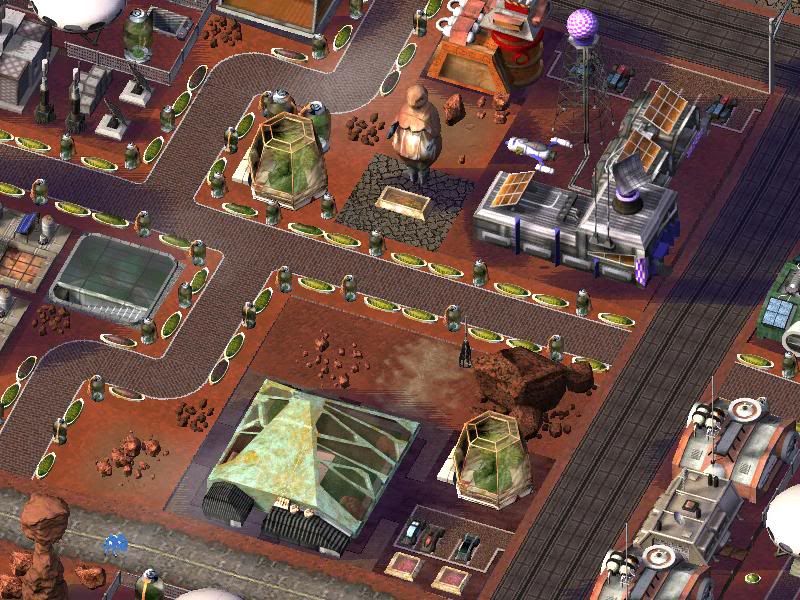 The factories in the future will be fewer but larger and more sophisticated. Use the Control button to zone specific sizes like 3x3. Don't just lay the industrial zones or you'll get a messy result... unless if you want it of course. Your colony, your rules.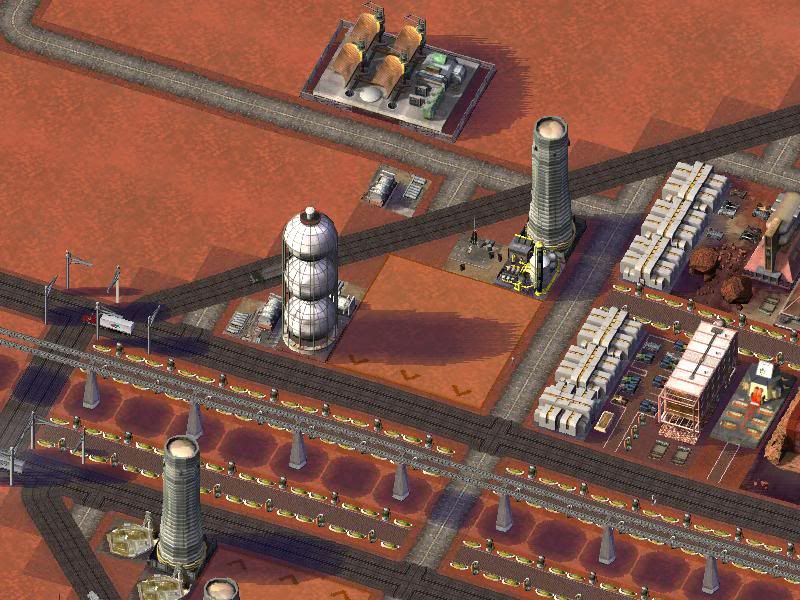 If pollution is rising, use the SimMars water and air purificators to clean the mess.
It's a good idea to build some factories close to your utilities and connect them with the rest of the colony by some mass transit.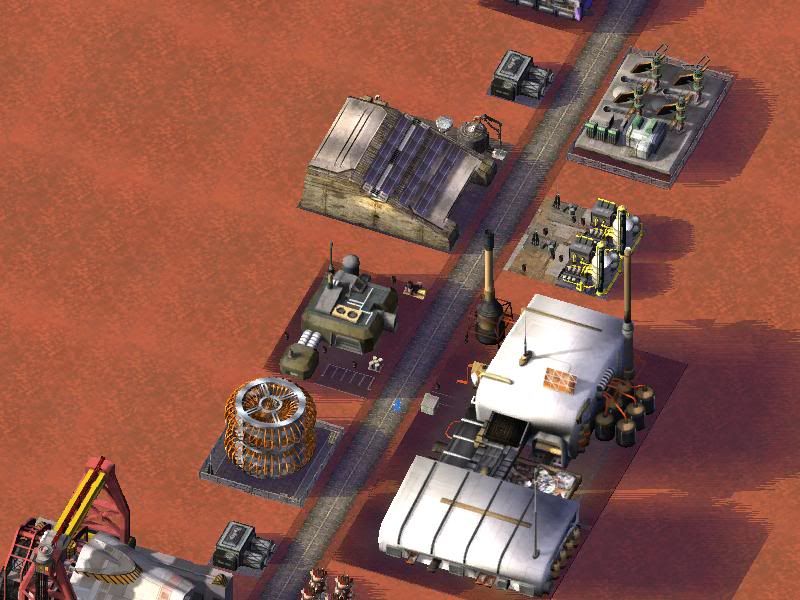 Thanks to hydroponics and genetic engineering, those underground indoor farms can feed more than 1 colonies. So avoid zoning miles and miles of farms just for a small colony, because it's very wasteful. Don't build a huge headquarters of farms for your region. Make a network of smaller farms close to your colonies, providing food faster and easier.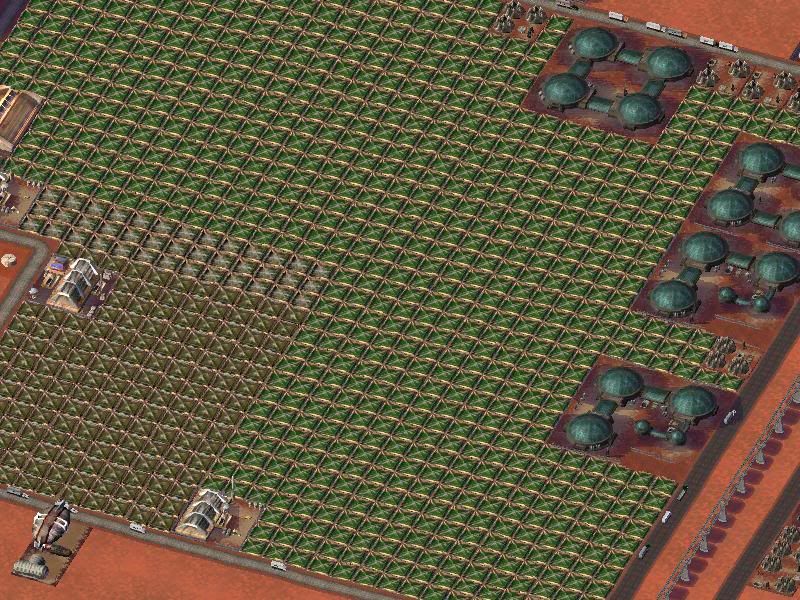 Try to give to your colonies a generic theme, with homes, jobs and landmarks. You colonists should have access to anything they want, so your colonies should me as autonomous as possible. However don't be shy to make some themed colonies, like tourist colonies close to beautiful natural landmarks and industrial colonies close to useful resources and with a lot of recycling centres. Connect all your colonies by any way you want. Subways is a great way, but you can also use magnetic railroads and speedways as well.
Oh, something last. SimMars can support some extra mods as well, but not all of them. Don't use C.A.M., it will mess your colonies. N.A.M. is not fully compatible. S.P.A.M. will mess your farms. Always test the extra mods before use them in a sandbox region.
Hmm, nothing else to add