Connection and Upgrades
Entry posted by mapboy ·
148 Views
It's been a long time so I thought I better add another entry, although it's going to be a short one again...
@westy177: Thanks. I have to say that transport really is my strength. I don't really play around with the zoning and all that much unless it is a specialised area. Transport, imo, is the most important aspect to a city as it shapes almost all other factors.
Ok, we left contemplating this intersection, but the authorities are still cautious about plans as it is still a main focal point of the city. The RHW networks are intended to only be connected once other areas of the city have grown more prodominant.
One aspect is that a lot of traffic conglomerates there to enter the RHW over the more central connection as the latter has no off ramp to the industrial area. This is quickly remedied.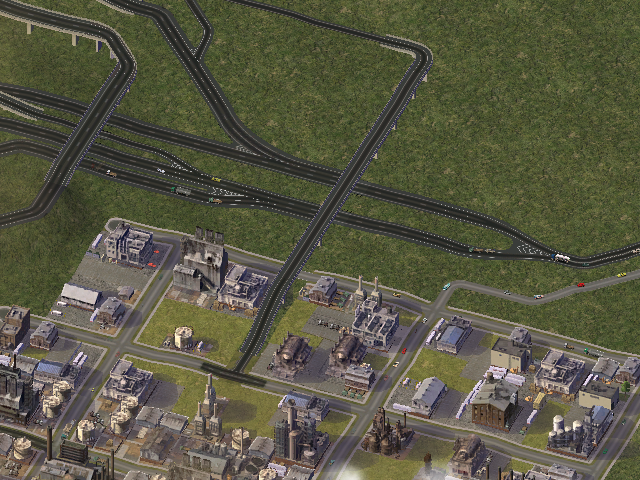 The alternate route is also upgraded to avenue, although the roundabout is demolished in favour of traffic lights...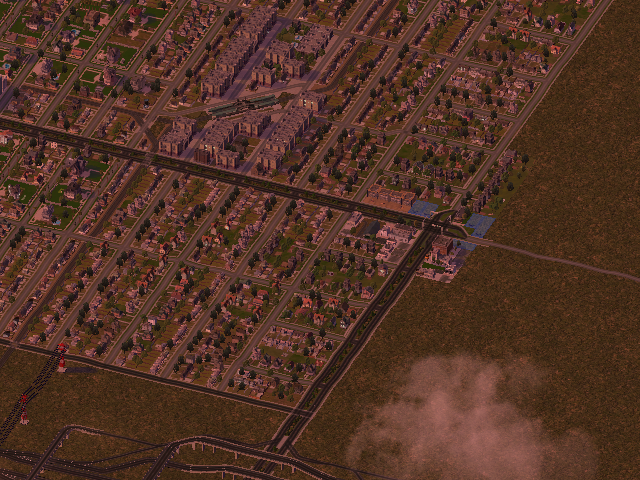 The next phase is to connect the separated initial settlement and the CBD area.
This new subdivision, possibly the largest yet, includes a new train station and medium density in the blocks surrounding it.
Also, ground light rail is laid for the first section of a planned ring route to complement the rail network. Station designs are still being considered. [i realised I didn't have any stations in my plugins at the moment!]
Additionally, the road network is upgraded to define the main routes better.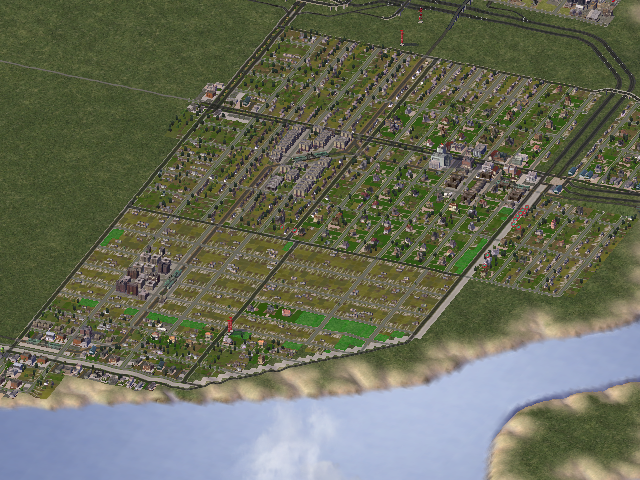 Minor upgrades are given to that initial intersection why caution is still held for the RHW connection.
The city has come along quite a bit now, but there is still a lot of potential - for growing out, and up.
And then there's the rest of the region to consider too....