2-5 Goshen

In today's update we continue south on Delsea Drive (NJ route 47) to the town of Goshen in Middle Township.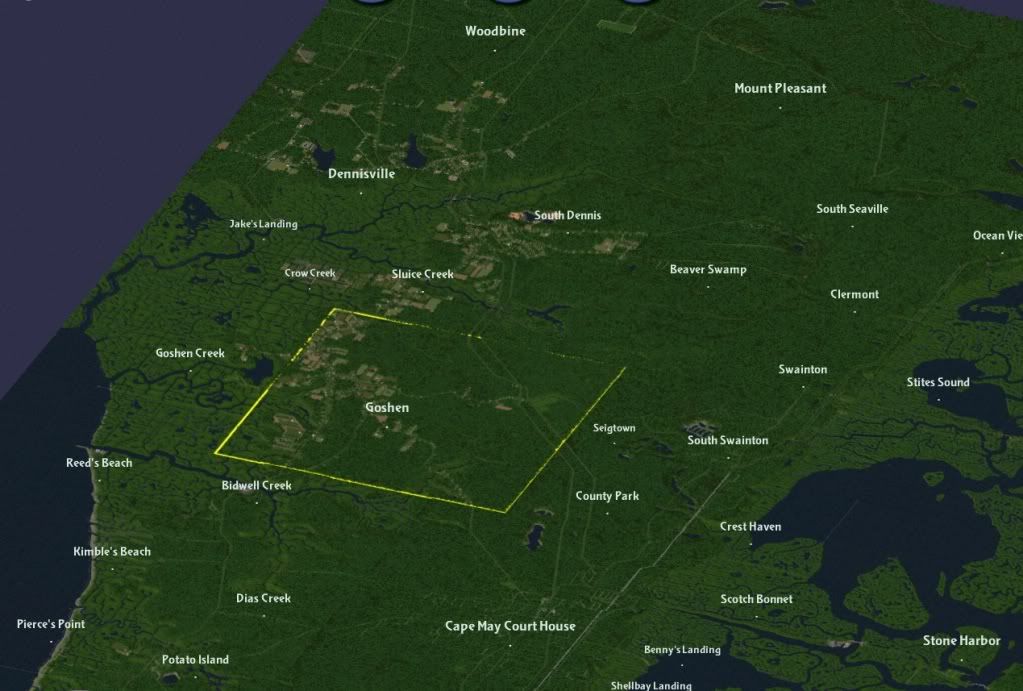 Goshen is one of Cape May County's oldest towns. In 1703, Aaron Leaming bought the land here to raise cattle. By 1710, a town was founded. Like its neighbor Dennisville to the north, Goshen was built on lumber and shipbuilding. Through the 18th and 19th centuries , several ships were built here, launched sideways into the narrow Goshen Creek ( west of the town) and floated downstream during high tides. Other colonial industries included a cannery and crab mill, where the once plentiful horseshoe crab was dried and ground into fertilizer to enrich the sandy soil of the area's farms.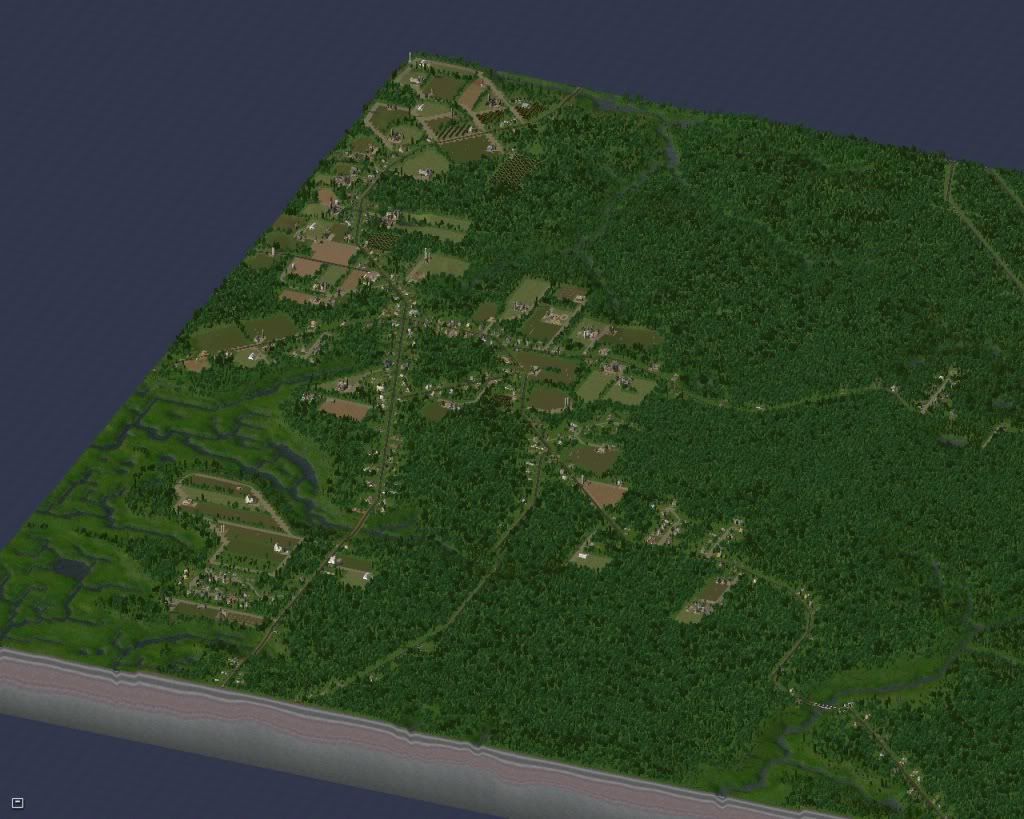 Goshen has changed little in the 300 years since its founding. Small family farms line most of the roads leading out of town.
Downtown Goshen, such as it is, is centered on the intersection of Route 47 and Goshen Landing Road.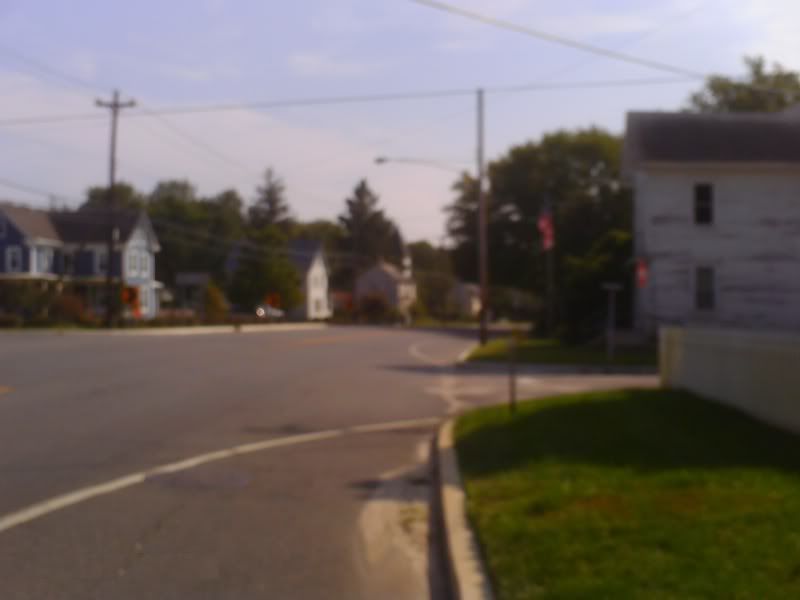 Route 47, looking south at center of town. The white building on the right is the Tavern House ( built circa 1725) and was once a stagecoach stop on the Philadelphia to Cape May route.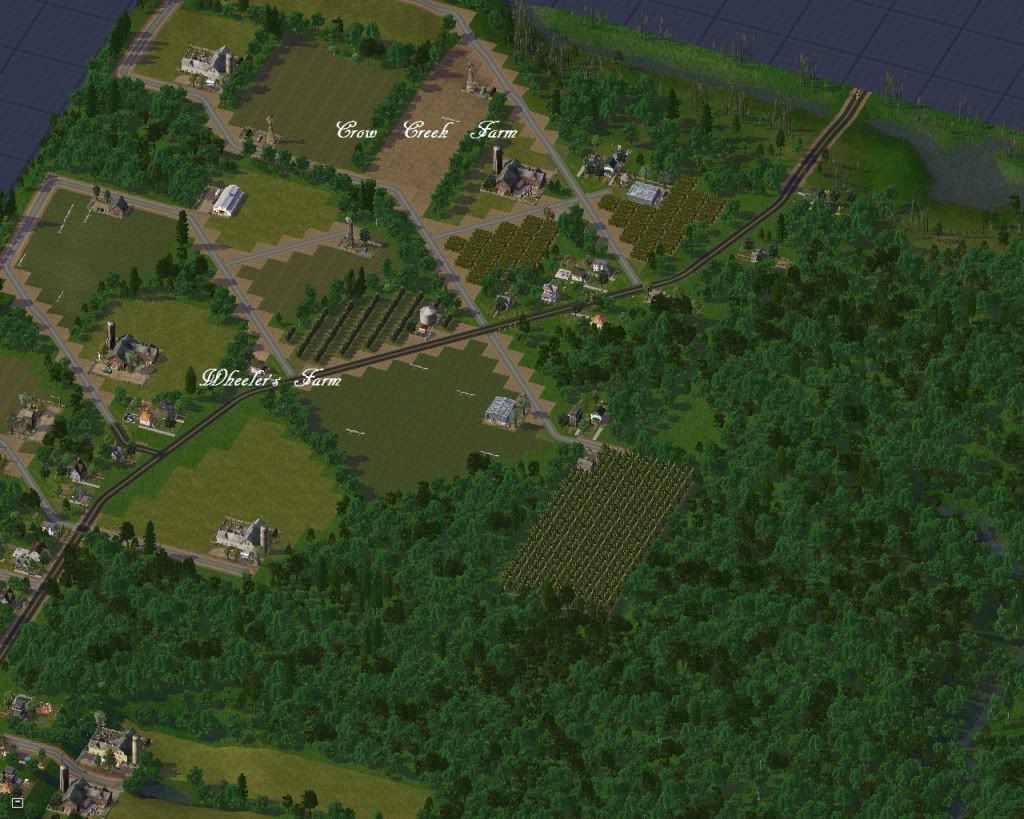 Farms north of the town center
The Goshen Volunteer Fire Company serves northern Middle Township and southwestern Dennis Township. It averages about 50 calls a year, mostly in the summer months. The stretch of Route 47 in northwestern Cape May County is one of the deadliest roads in the state. Out of state visitors tend to speed and unsafely pass on the narrow winding roads, causing numerous accidents.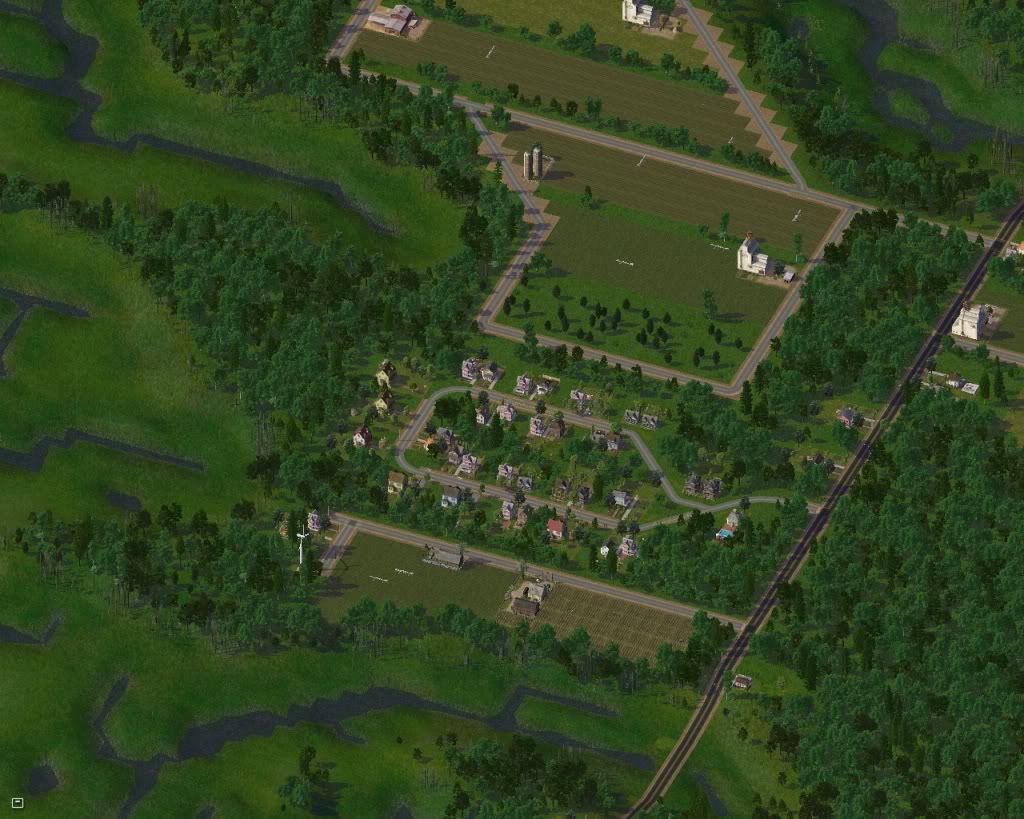 Farms south of town. With rising property values, many local farms have been forced to switch from growing corn, beans and tomatoes to higher profit crops to meet an increasing tax burden. As a result, there has been a winery boom of sorts across the region. The other alternative is to sell portions of the land to developers.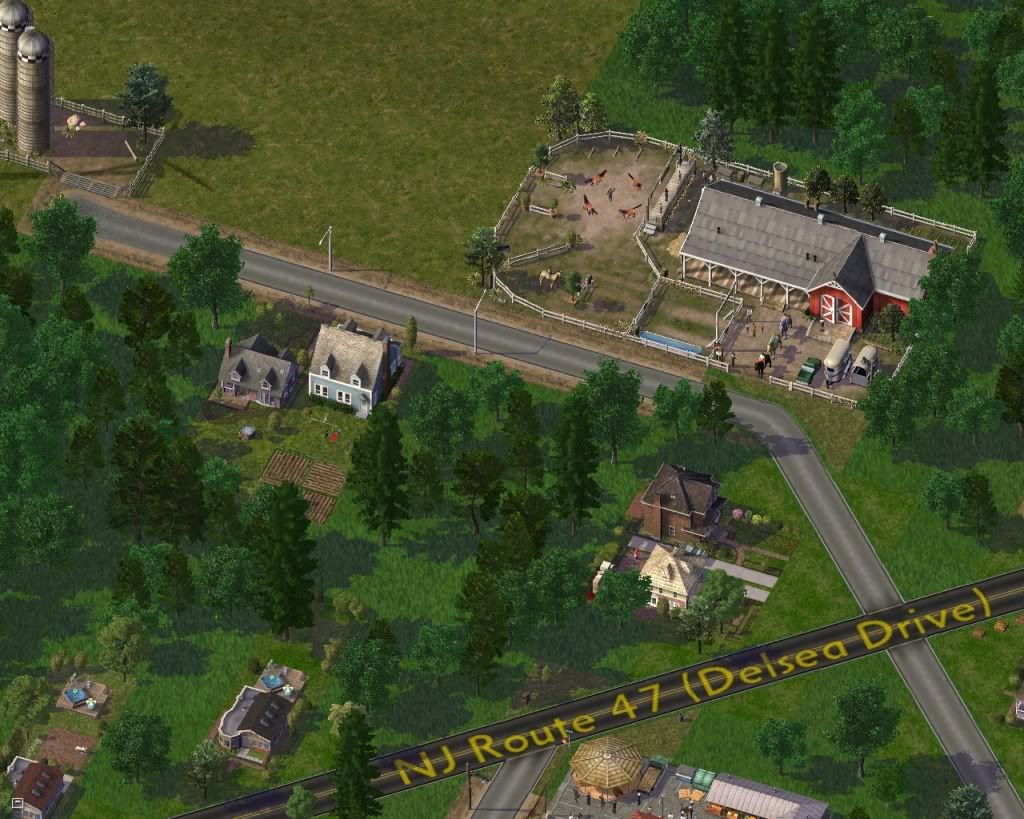 The Cape May County Equestrian Center offers a home for abused and neglected horses.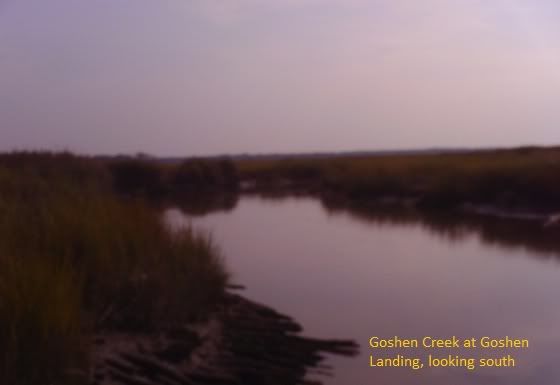 All that remains of the once thriving shipbuilding industry here is some petrified planks along the bank of Goshen Creek.
I'll leave you with a mosaic of the ride southbound on Delsea Drive.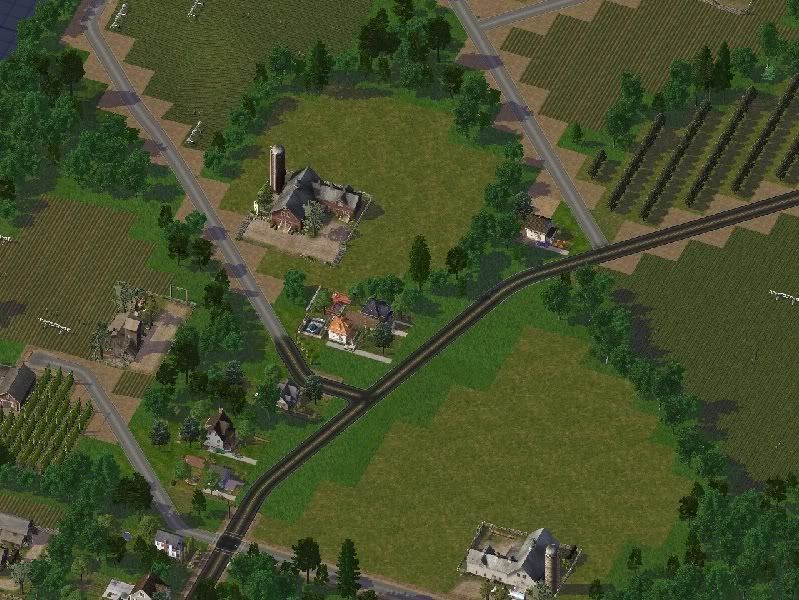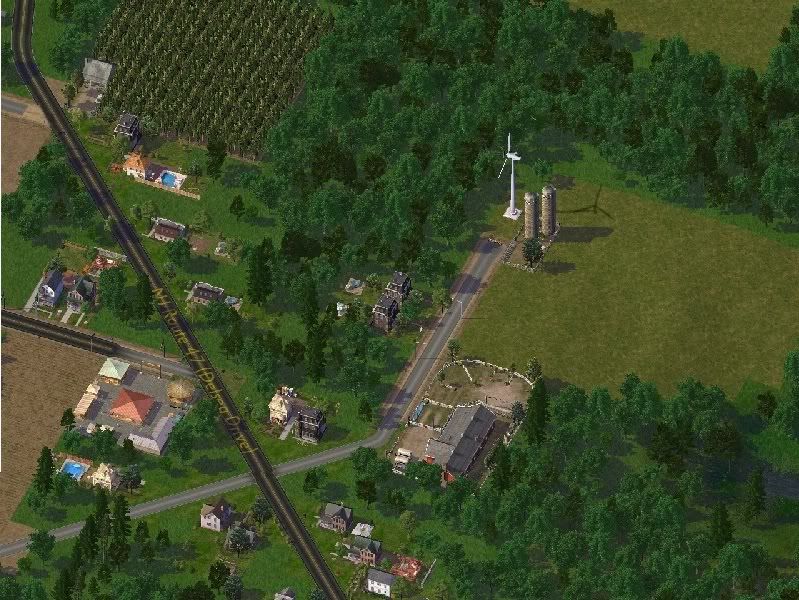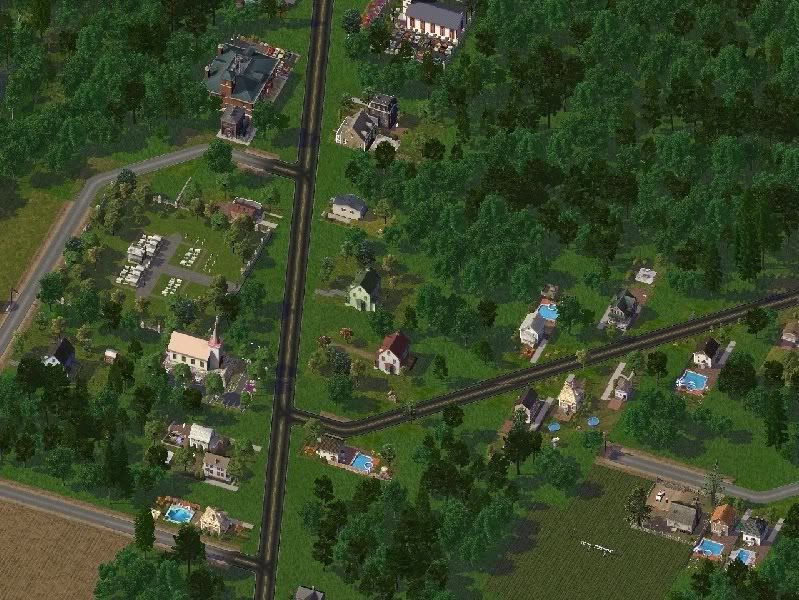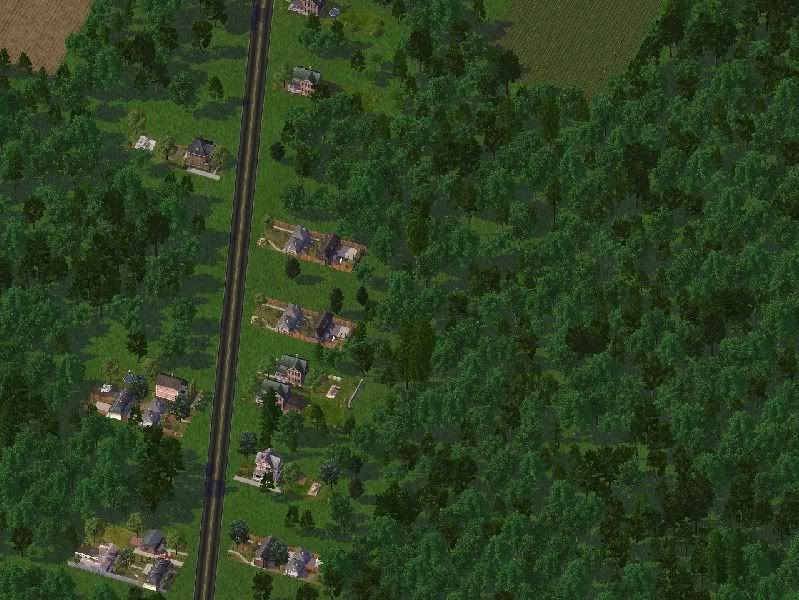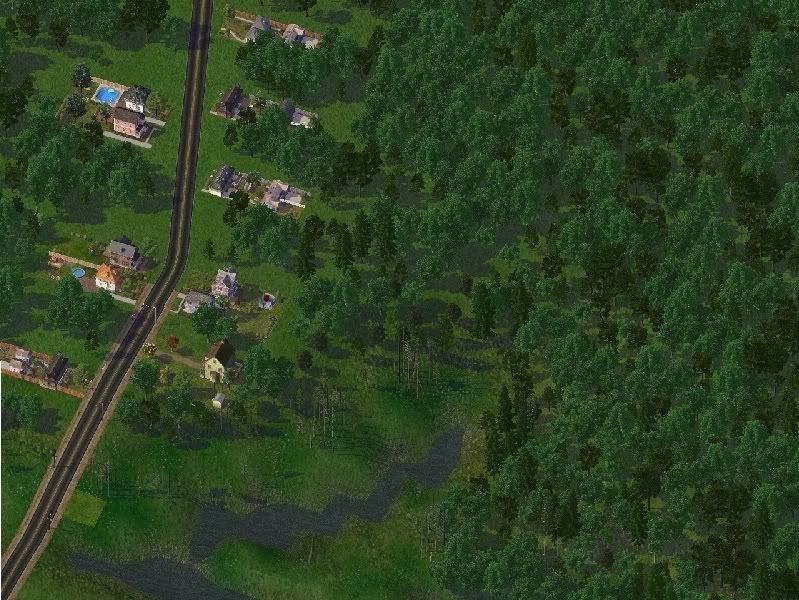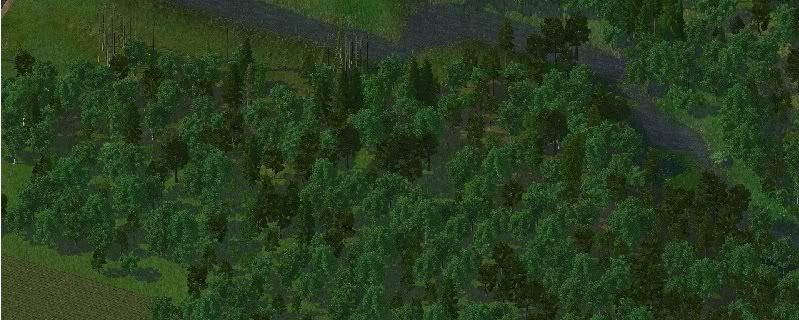 Well, that's it for this installment. Thank you for viewing and a very big thanks to those who took the time to comment. Your feedback is most appreciated and is what inspires me to keep the updates coming.
- JJ -
Replies :
Towerdude : Welcome back ! I haven't seen you in quite some time. The journal's come quite a ways since the early terraforming days over a year ago, eh?
vivapanda : Thanks for taking the time to compare the sim version to the real thing.
** For those of you who'd like to try, go to Bing maps, place the cursor just under the "h" in Washington, D.C. and zoom in. That should put you close . Note : the aerial shots are taken during the summer months, and many of the houses and terrain features are hidden by trees. The "bird's eye view" shots are taken in winter , and allow more to be seen, but lack the colors of the Cape in summer.
ggamgus : New Jersey in general gets a bad rap. The reason, I think, is that the part most seen by folks "just passing through" is the industrial wasteland along I-95 between New York and Philadelphia and the suburban sprawl around those two cities. To those of us from the southern shore areas, that part of New Jersey seems a foreign land, not much better than Mordor. MTV's "Jersey Shore" hasn't helped , either. No one who actually lives at this part of the Jersey Shore can find a shred of reality in that so called reality series. As far as the journal, I did get 5 replies this entry, and I think that comes from more frequent exposure. When I was doing the terraforming section of the journal, I would go as much as a few months between entries, and it's easy to get overlooked when there are so many other outstanding journals to choose from.
shanemelbourne : Much of Cape May County is federally protected wildlife preserves and development is strictly controlled by minimum lot sizes, usually an acre or two, but in sensitive areas, minimum lot sizes can be as much as 8 acres. This puts ample space between housing. Also , the county has an "Open Space" program, where it buys back open land to prevent overdevelopment, and a Farmland Preservation Act, which helps prevent more farmland from being lost to development, as it already has in the southern and eastern parts of the region. This has gone a long way to preserve the rural feel of the region, especially along the western coast. The eastern mainland and barrier islands are a lot more heavily developed, and I'll be getting to them later in the journal.
simcoug : Thanks ! If you like swamps, we got swamps ! It was a lot of work, since the DEMS data isn't very consistent when elevations above sea level vary with each tide, and something that is 4 feet above sea level is under a foot of water 6 hours later. I had to hand draw in all the creeks using the terraforming tools in Mayor mode. Tedious, yes, but I'm extremely pleased with the end result.