2-4 : Sluice Creek farmlands



In today's update, we continue south down Delsea Drive to the Sluice Creek tile.




There are many rural areas in Cape May County where there is no town, per se, so I'm getting the names of these areas from nearby landmarks (creeks, beaches, or proximity to some other town). This is one of these areas.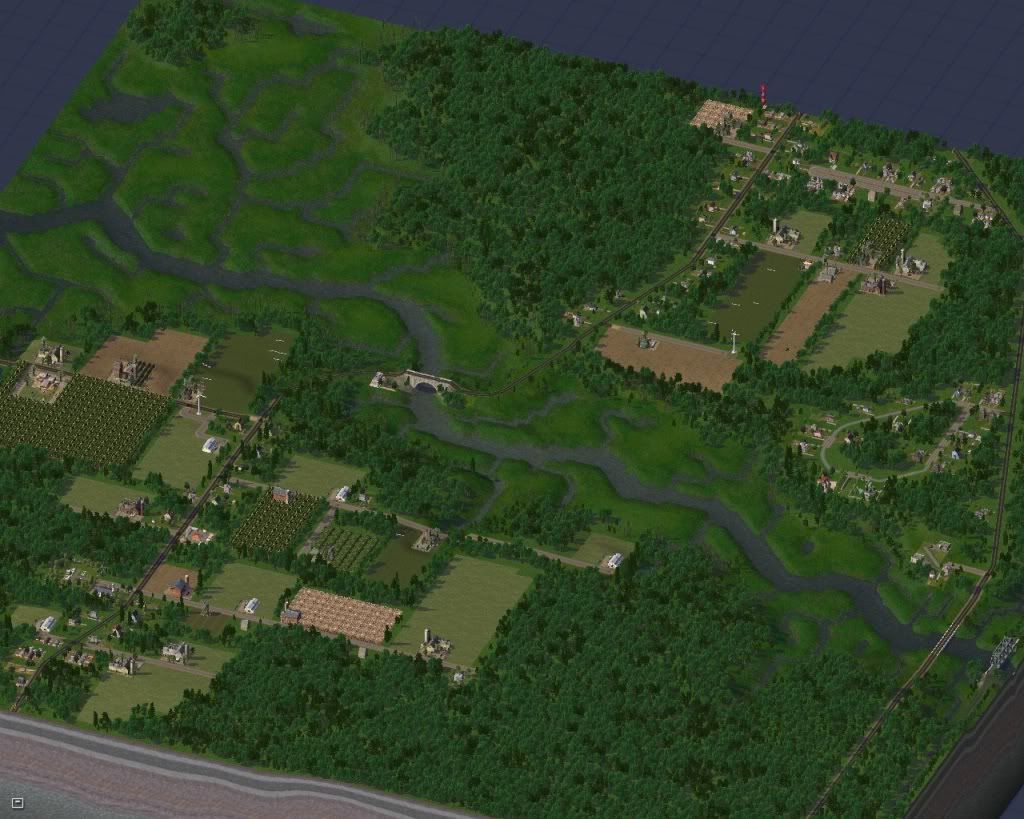 Sluice Creek is a southern branch of Dennis Creek and in this part of the county forms the boundary between Dennis Township and Middle Township to the south. It is a tidal creek with many shallow mud flats hidden beneath the strong flowing current. Salt marsh lines both banks, and going inland eventually turn to forests of oak, pine and cedar,and eventually to cleared farmland.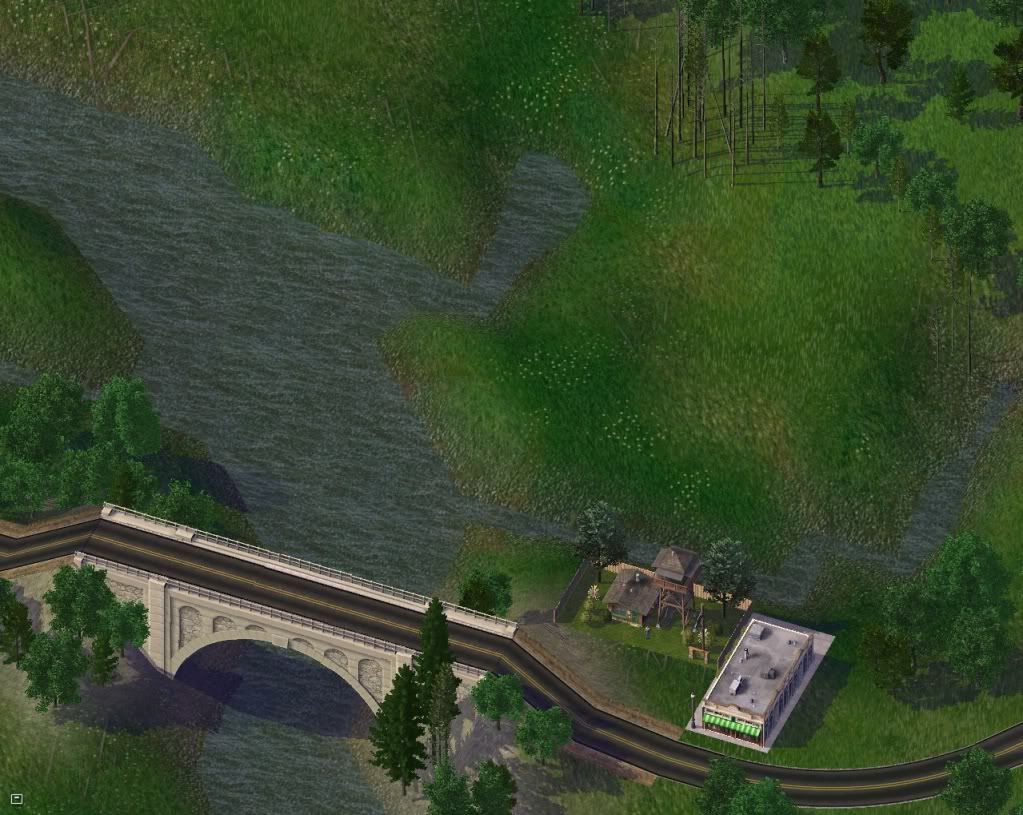 The area around Sluice Creek is home to a great variety of wildlife. The Audubon Society maintains a observation station on the south bank of the creek. Eco-tourism is a growing industry on the Cape, and numerous visiting nature watchers and photographers add a boost to the region's economy.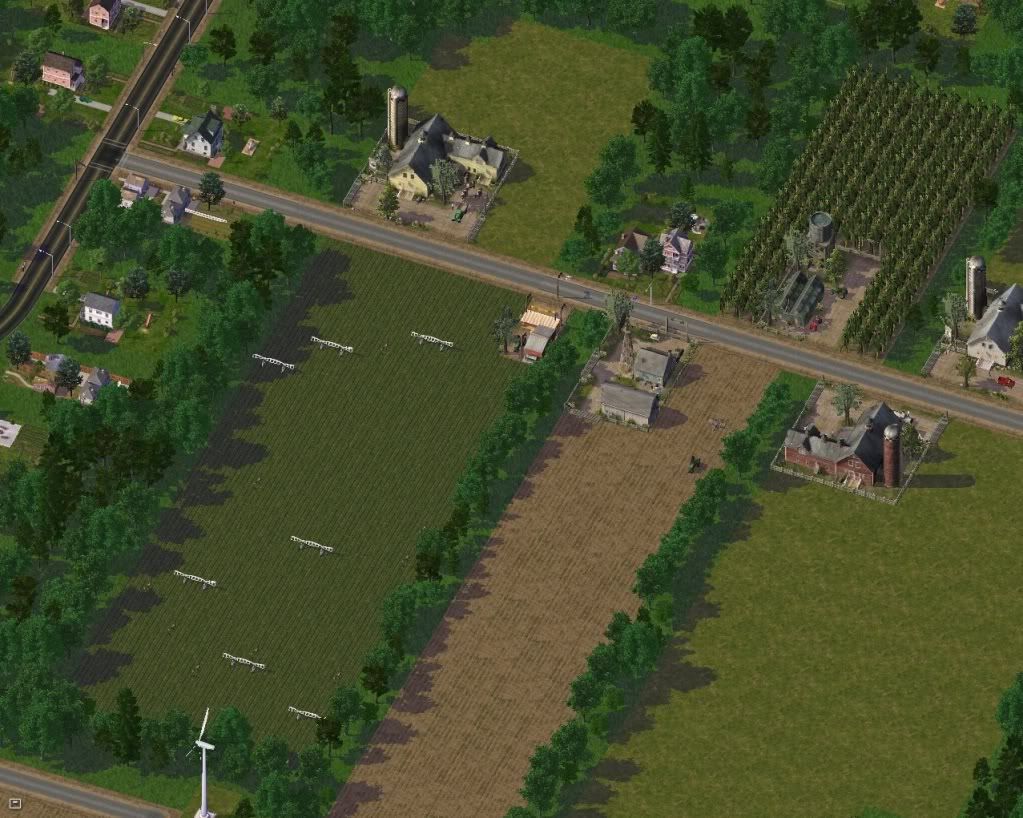 North of the creek is Stites Farm. New Jersey is known as the Garden State, and Cape May County farmers grow a large variety of produce, anything from apples to zucchini.
Hazlett Farm lies south of the creek. White sweetcorn is one of the more popular offerings at Cape May County farm markets, and a fresh supply is usually available from June to September.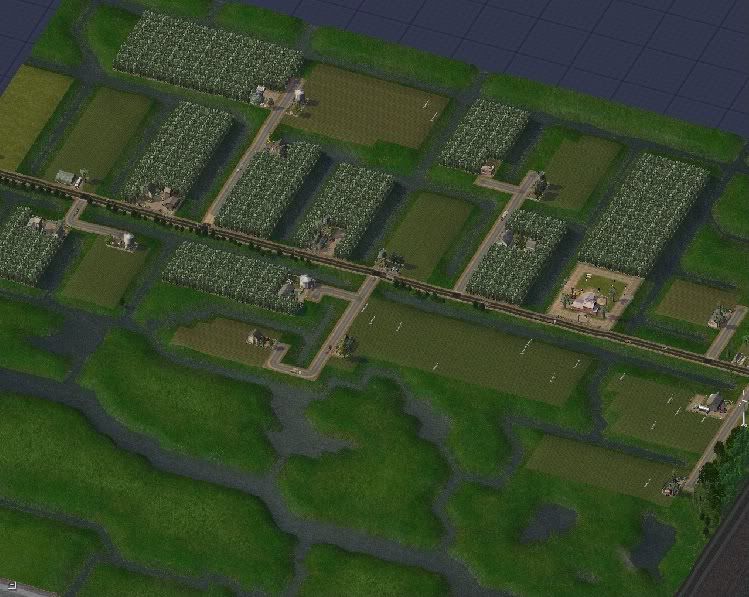 In the marshes behind Hazlett Farm (off map west, on the Crow Creek tile) an enterprising farmer is growing salt hay. Used for animal fodder, salt hay is tolerant of salt water and is one of the few cash crops that can be grown in the marshland.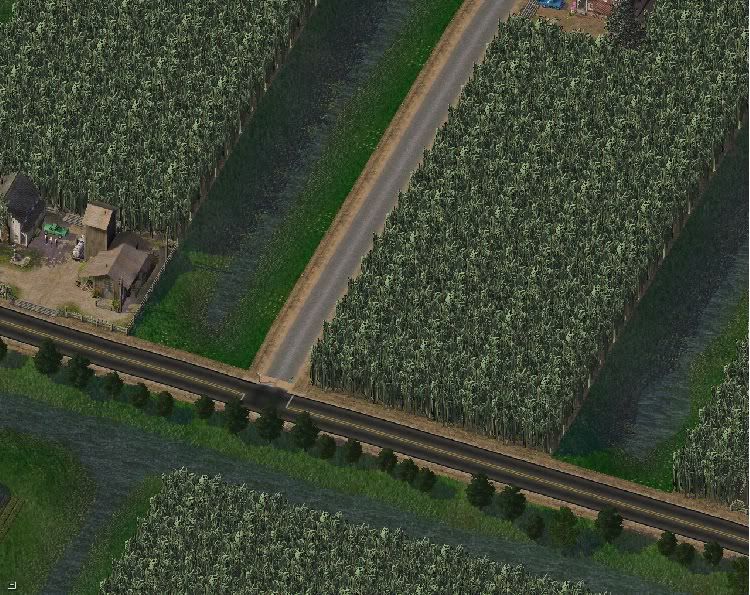 Ditches placed for mosquito control provide irrigation with each high tide. Hardy junipers grow along the dike roads and offer a small measure of protection from the wind.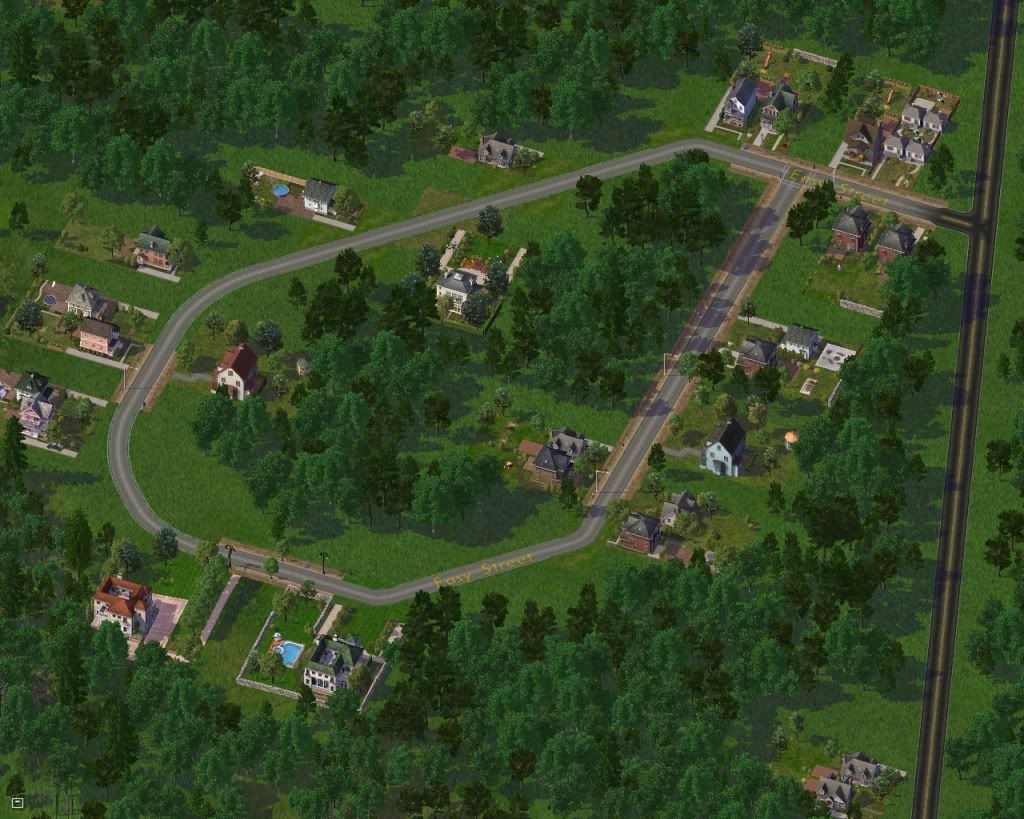 Back on the Sluice Creek tile, west off of the South Dennis- Cape May Courthouse Road is a collection of upscale homes on the aptly named Easy Street.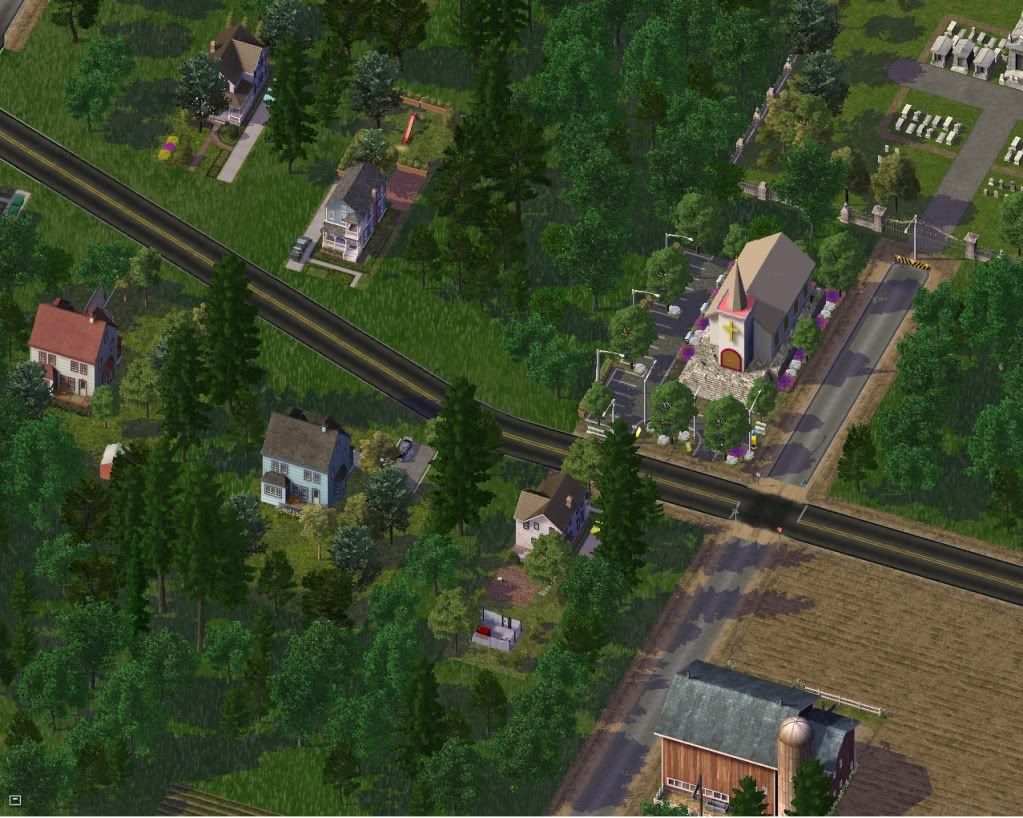 The small mission church of St. Elizabeth's on Delsea Drive

Well, that's all I have for this installment. I'll leave you with a west to east mosaic offering a closer look at the farmland around Sluice Creek.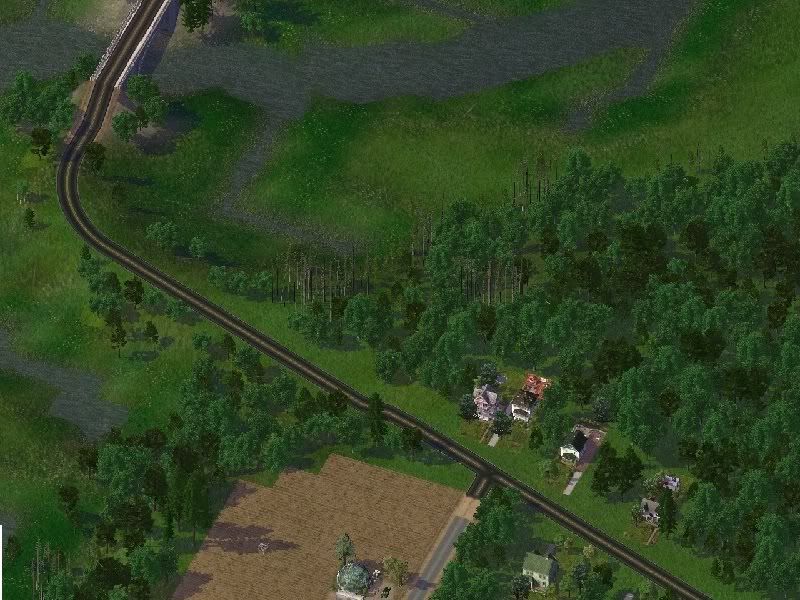 Thanks again for viewing and your comments. They're very much appreciated.  Tell a friend !
Replies :
vivapanda :  Thanks again !
SimCoug   :  Thank you very much. It sure took me long enough to get it done.
Benedict :     Thanks ! Bing™maps help a lot , especially with their Bird's Eye View ( or as I like to call it, the SimCity view)
ggianfra  :    Thanks for stopping by. In this phase, I'm trying to re-create what's actually here, mostly farmland along the Delaware Bay shore , small towns along the central mainland, and seashore resorts on the barrier islands. In the next phase I'll try to develop the region and solve some problems.