2- 5.1 Replies and Teaser

I've received enough comments on the Goshen chapter to warrant a seperate entry to answer them all, rather than filling up space in the next entry. Thank you for your interest, it really means a lot to me. Also, I'd like to let you know that work is progressing on the next update,featuring the incorporated city of Woodbine, which should be ready in a few days. I've been experimenting with a few extra things, and so far am pleased with the results . I hope you will be too. Stay tuned ! For now, I'll leave you with a first look at Woodbine.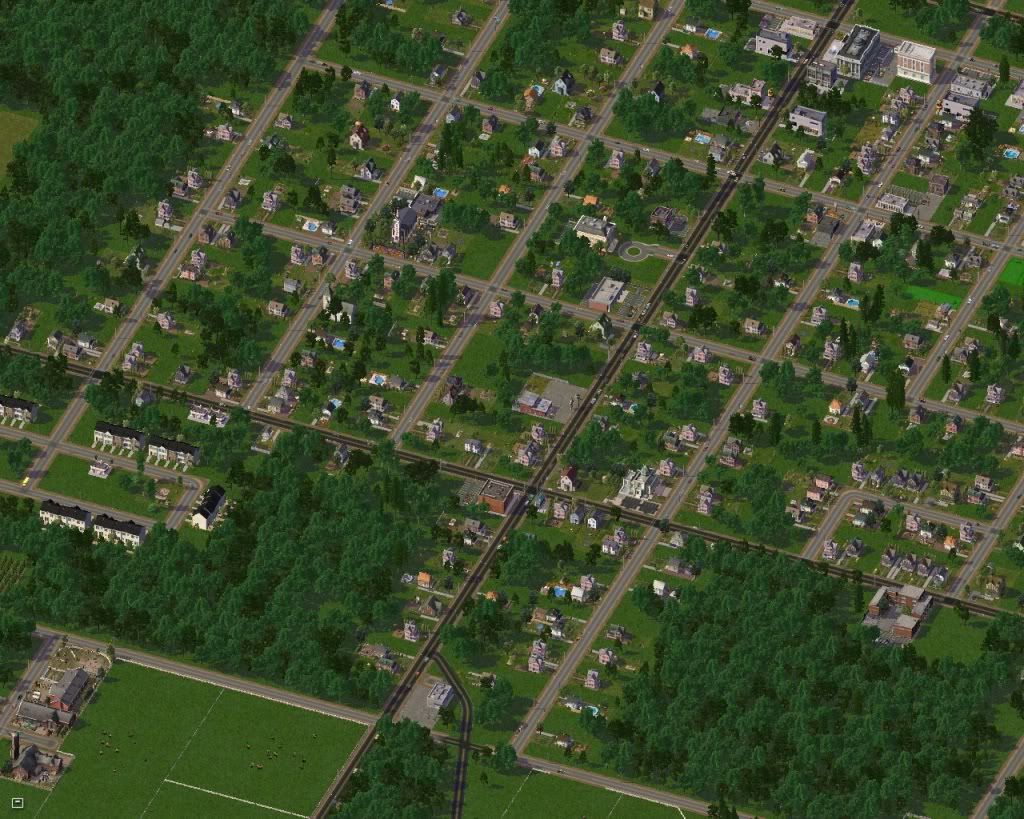 Replies :
Simul8ter8 : Yeah, the FARR really helped me achieve what I've been trying to accomplish. This is the third attempt at re-creating my home area, and it finally comes close to how I've envisioned it.
ggamgus : I was pretty suprised to get 9 comments on this entry. Your point is well taken. I'll be posting a preview pic on the main page more often. Technically, the region is not the suburbs, as the major cities are far enough away to make a commute inconvenient. Philadelphia is 80 or so miles northwest of the region, and New York City is over 140 miles away. It is , however ,close enough for a convenient weekend holiday, and is a quite popular escape from the city heat and pollution.
corydreinhardt : The name Goshen is most likely Biblical in nature. Goshen was the name of the land of exile the Hebrews fled to in Exodus. As the first settlers to come to Cape May County in the late 1600's and 1700's were Baptists and Quakers fleeing religious persecution in England, perhaps they felt that this was their land of exile.
hahei: At some later time I'm hoping to add some diversity to the region's flora. Eventually, I'd like to add some seasonal trees to show off the beauty of the region in autumn. Thanks for the input !
TowerDude : Thanks for stopping by. I appreciate your comments !
IL : Thanks !
SimCoug : FAR isn't that bad, once you can determine the patterns. I don't know how well it would work in an urban environment, but in rural and small town settings it works.
Eclipticalstorm : I have been working on bits and pieces of a Mayor's Mode micro-terraforming tutorial. Perhaps one day I'll post it when I have some free time. It needs to be organized into something a little more coherent.
Benedict: I'm a fan of the way FAR can be used to keep the roadway fairly accurate. The big sweeping curve north of Goshen is one of my favorite accomplishments with it.