Sea Lions
Sea Lions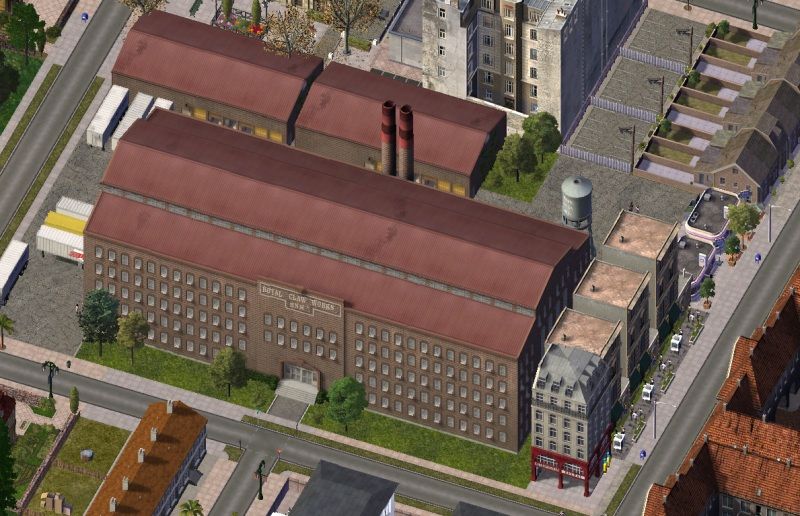 The Royal Claw Works at New Hestorbia (Admiral Islands) is often referred to as the "arsenal of freedom" since it is Schulmania's first weapons factory. Adjacent to the naval base, it also produces steel-hulled ships for battle.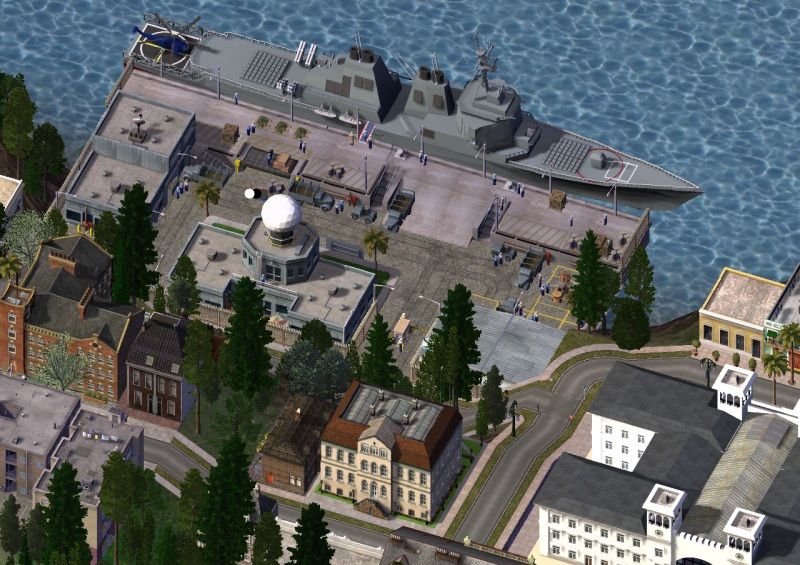 Thanks to the hard work of the Royal Claw Works staff, Admiral Islands Naval Base now has six steel hulled ships, all of which have been tasked with harassing enemy shipping lanes.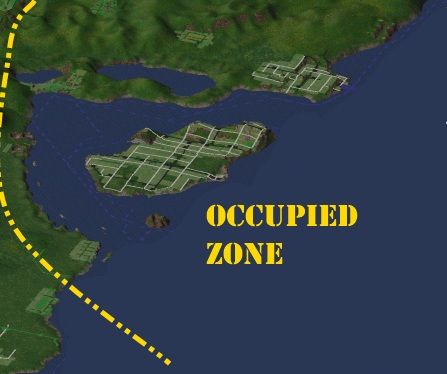 To gain some perspective on what we are about to witness, here is an updated region map showing the occupied zone and enemy transit route. As you can see, they have been building heavily along the coast and becoming entrenched.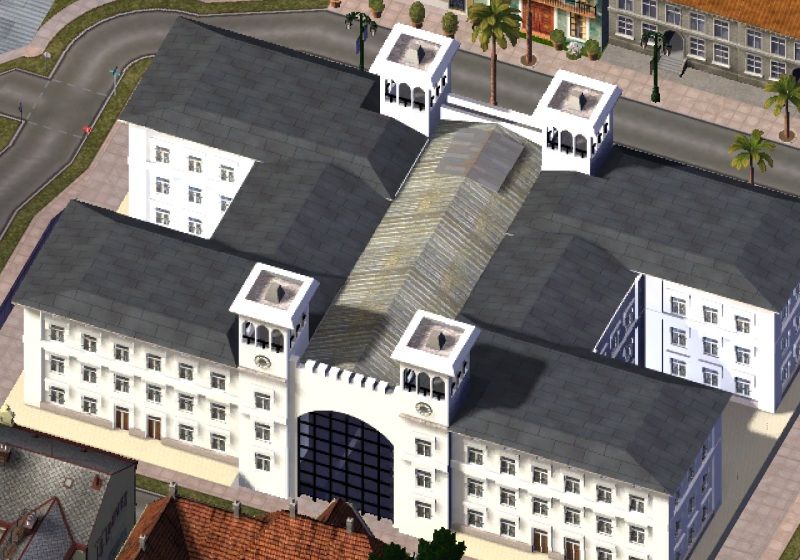 At the Eastern Oceanic Joint Strike Force Operations and Command Center, an order from Admiral Hestorb has been received: Attack at will.
Admiral Garfield led the flotilla northwest to engage the enemy. He referred to his fleet as "The Sea Lions"… and the name easily stuck. To prevent detection of the secret base, ships will approach enemy shipping lanes using staggered vectors. Only one will make a straight path. Some will sail hundreds of meows off and approach from the north, northwest, and northeast as well. The first round of attacks will be well off the coast, about one third of the way across the Schulmanic Ocean. The segment of the convoy route Operation Sea Lion is focusing on this spring has been given the codename "Party Central".
Welcome to Party Central!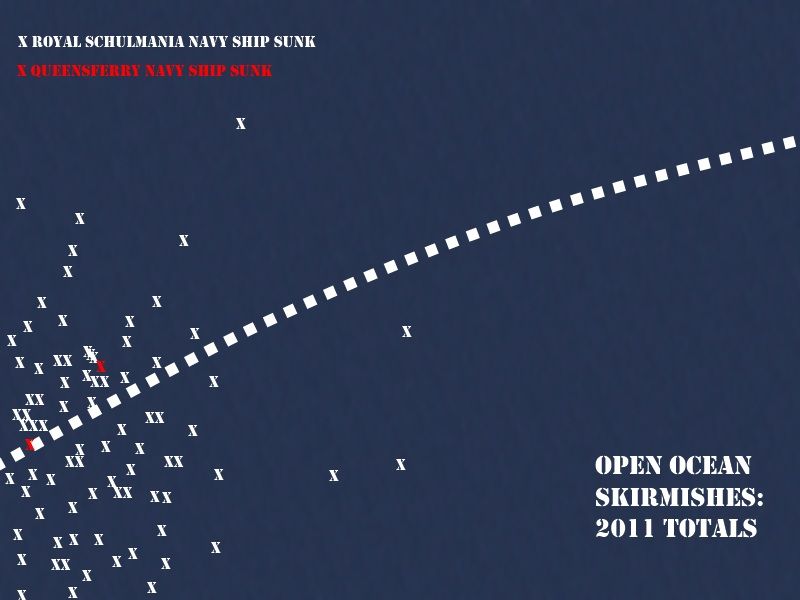 As you can see, Party Central has not been much of a party for Schulmania as of yet. But, the Sea Lions are about to crash Queensferry's party.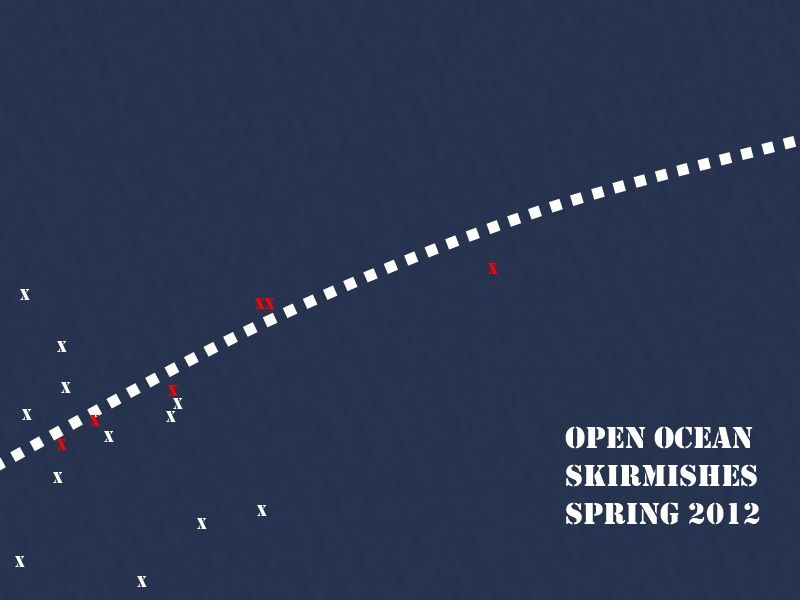 Since the new base became operational, RSN losses are down considerably. And, we have already sunk three times the enemy ships than we did for all of 2011. Operation Sea Lion looks to be a success!
How did we do it? Check this out: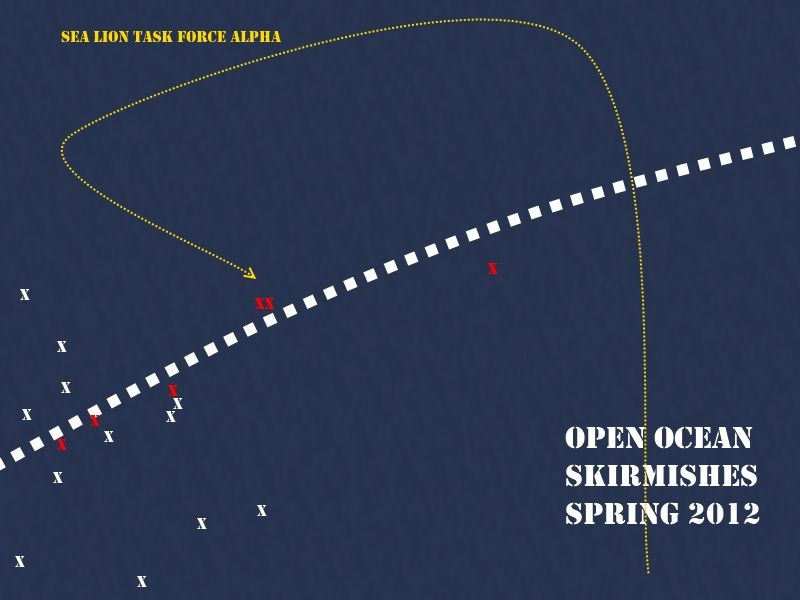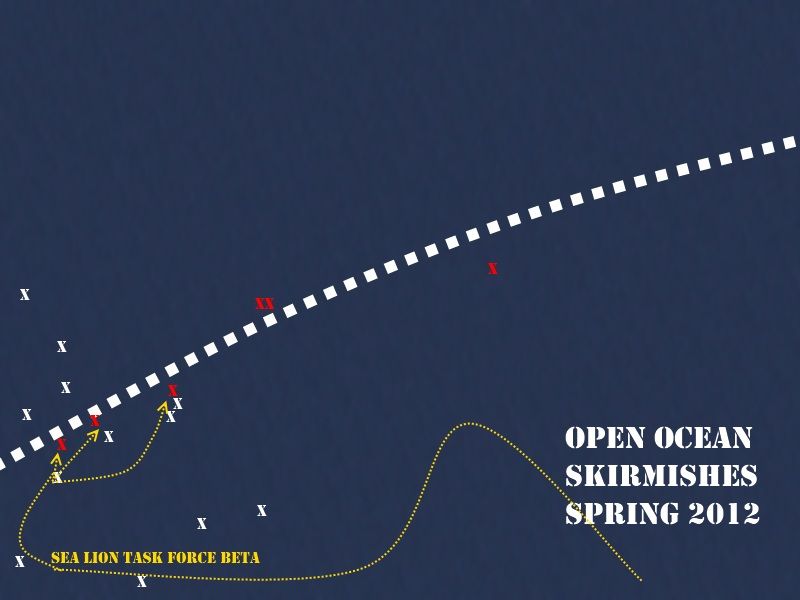 Ever wondered what one of those red "X" marks looks like up close and personal?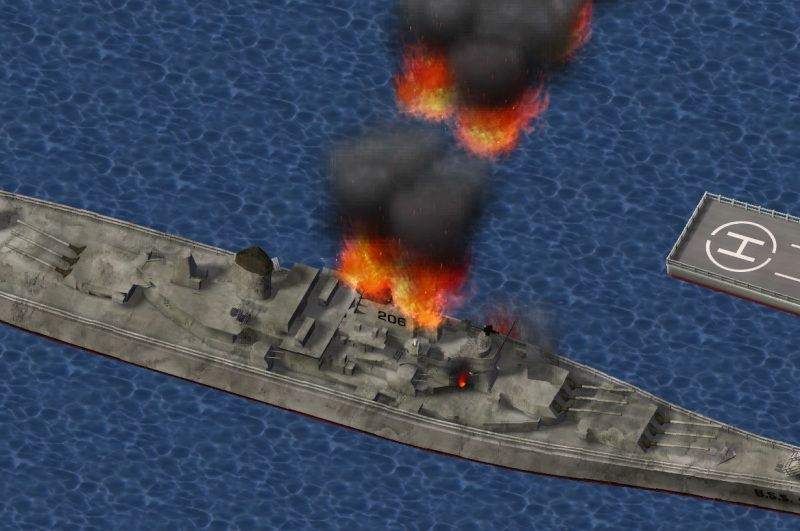 Each red X on the map is one step closer to victory!