2000 Comments Celebration

Celebrating 2000 Comments!
Schulmania Volume 3 has been growing steadily over the last two point something years. Not too long ago, it hit over 100,000 views. And now, it has hit 2,000 comments. But, due to a glitch in the forum software, my official record of posts and views (the Manage My Journals page) does not agree with the forum list. The variance has been as low as 4 to as high as 11, where it is now. So, post #2011 on my list is the same as #2000 on the main one. Therefore, we have two milestone posters! So, hearty congratulations to k50dude and Hahei!


And so we award them both a handsome trophy,…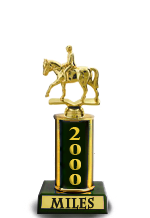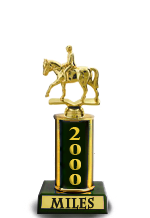 And now we celebrate!
From York...
To New York…
To Cape York…
…many other observances are also underway. Let's see how people are celebrating.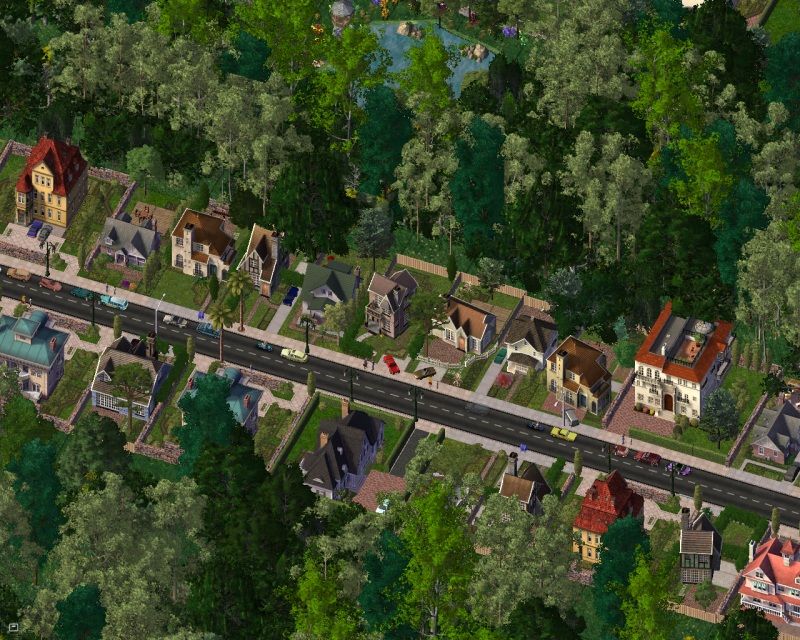 In the suburbs of Simtropolis, a cheer rises up…
At palatial Chateau Schulman, The Schulmanator receives the news with joy. And he makes an announcement…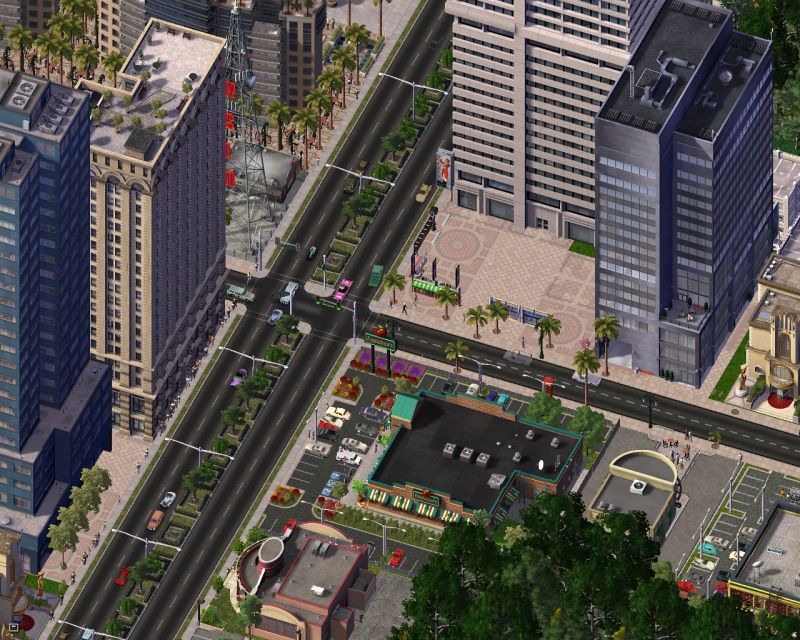 Free appetizers at Applebee's for everyone! C'mon down!
Afterwards, to burn off the calories, we will all walk over to Maxis Park for the presentation of the trophies to k50 and Hahei…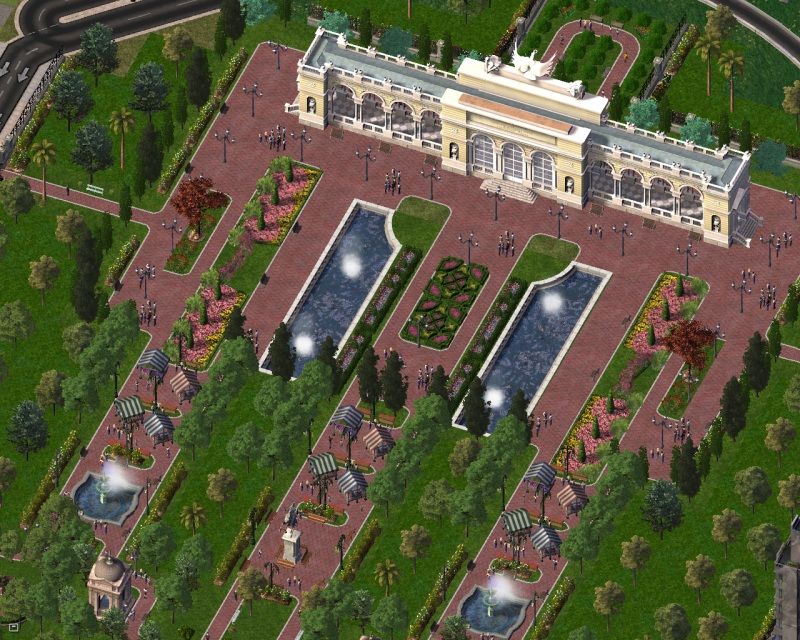 A great place for a ceremony! But, you wonder, what will these two lucky winners get besides a cool trophy and a ceremony… and your suspense is overwhelming you. And now, toe grand prize: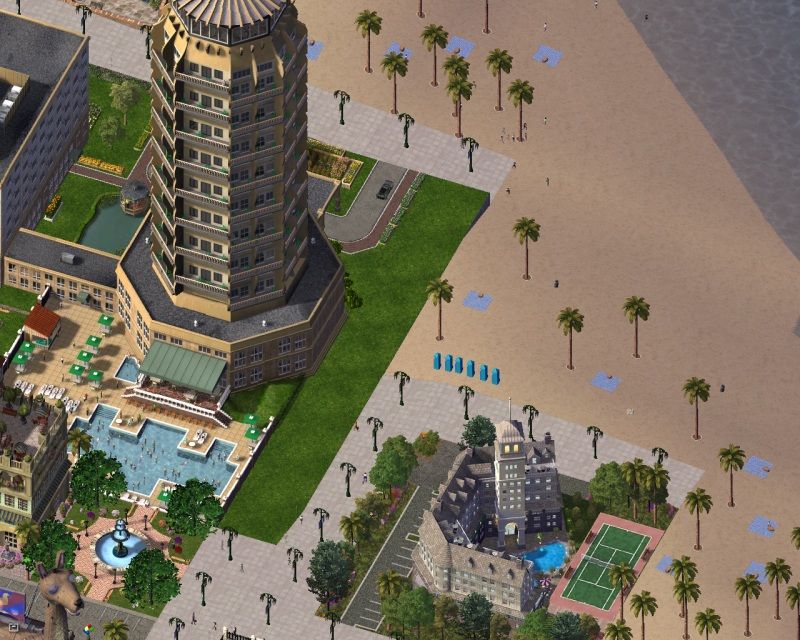 A free all expenses paid week's stay at the luxurious Rancho Relaxo spa and lodge!!!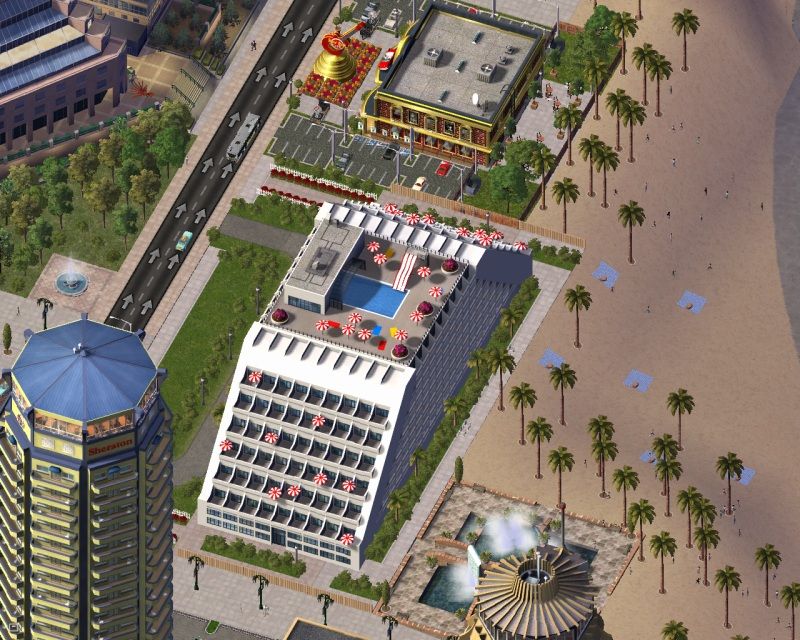 This also includes access to the disco and rooftop pool at the neighboring, affiliated Resort at Ocean Quigley!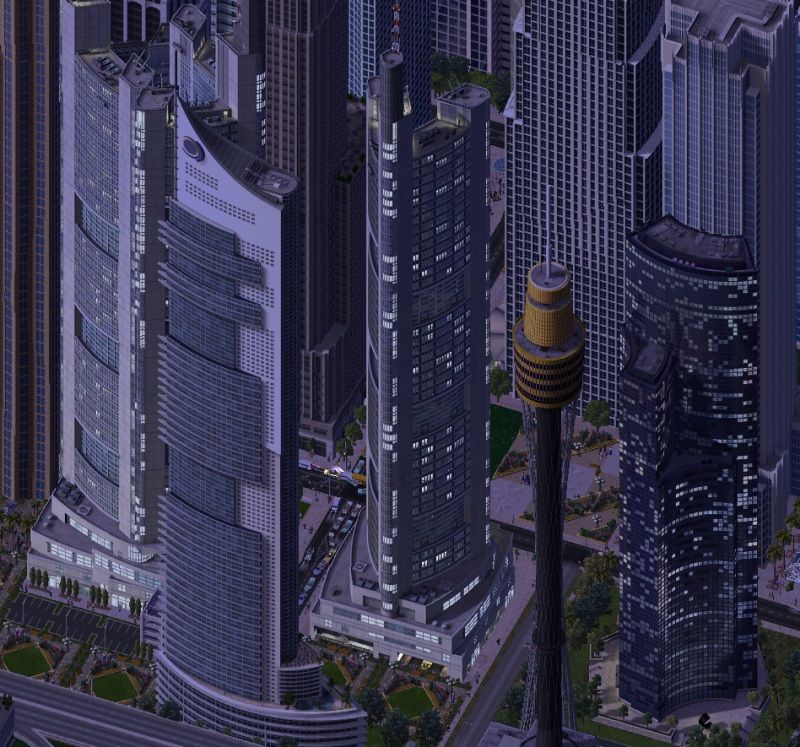 Meanwhile, at the Schulmanator Corporate Center, the party is already getting started…
And, thanks to all 2000 posters… I look forward to 2000 more! Woo hoo!