Lyon
Entry posted by Paris ·
184 Views
So for my first city to share with you I chose Lyon,on of my favorite cities. So here are some fact about:It's the central city of the state "New France". It's not one of the most populated cities in my empire,it has half a million people and 400 thousand jobs. From it's earliest history it has been en important trading city. And also it has been the capital.(please comment i'd like to know what you think
Like many European styled cities,there is a cathedral on the main square. This cathedral of Notre-Dame du Lyon has been build on top of the roman church that has burned down. The only thing from that basilica are the catacombs under the cathedral.
Also you can see the city library(left) and the city museum(right),City Hall and the Theatre
Lyon,has one of the empires most prestigious opera houses .A seat here can cost up to 300 simoleons. Located on one of the 4 hills in this city,it can been sean from all around the cities and its on of Lyon's most famous landmarks.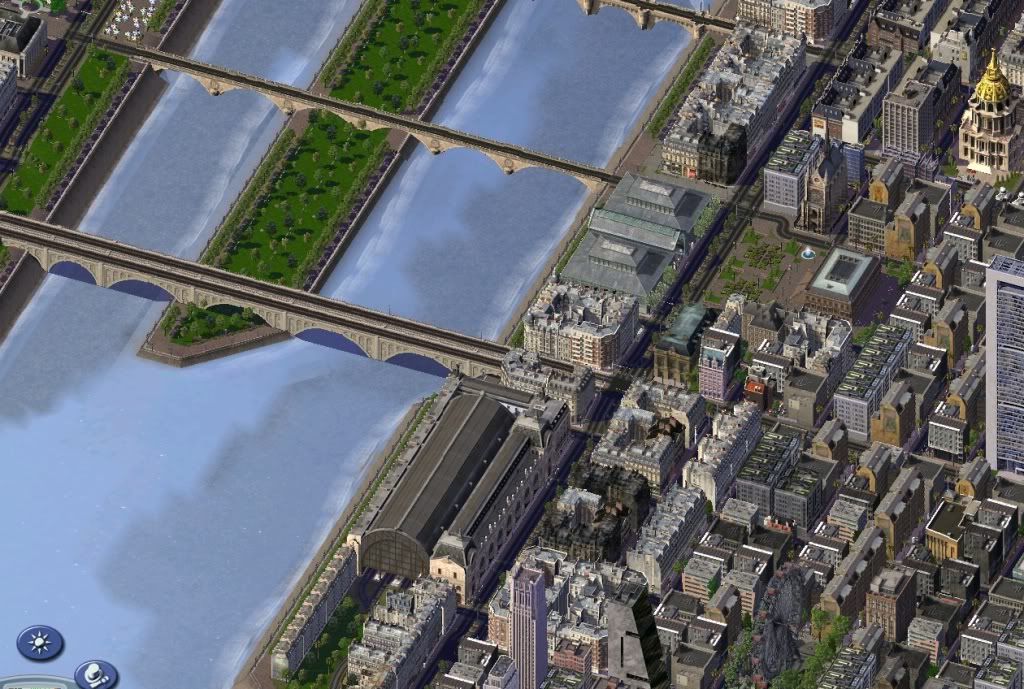 This is the main railway station,it serves more than 100 thousand people!!Also the second largest square in the city,and one of largest domes which is finish-off by gold,build while this city was the center of the empire.
Once this was the worst part of the city,here were all the factories and the major slum of the city,but with the billing of the highway that has connected this city with the rest of the empire. This has now become a very nice part of the city with a lot of green space,the only thing that suggest of the history of this part is the large red factory that is now reused as en art museum.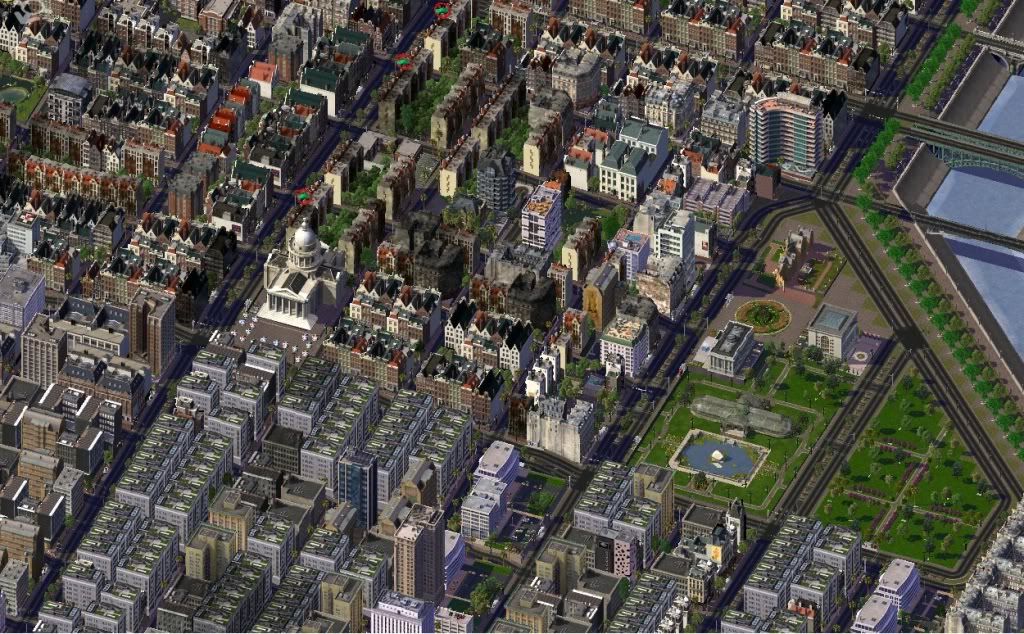 As the city's is build on 4 hills,all the largest cathedral are bulled on the highest points of those hills. This is the basilica of Notre-Dame de Fourvière,which draws art lower from all around the world. Also here is the Palm House and the Court Hose.
Here is en aerial view of the city where you can see the new stadium that has been built and the new cable-stayed bridge. And the Lyon Manhattan where all the tall building are located.
And this is the last picture I have chosen to share with you,it's the skyline of Lyon,thats has firmly affirmed this city as a meager economic power which attracts more and more citizens to this growing city.