SchulmAnniversary 5: Mother of all Teasers!
The Official SchulmAnniversary 5 Teaser Update!
The biggest, baddest update this side of Wirtyplace! Dozens of pictures in a mind blowing, action packed, super secret, storyline advancing, star studded extravaganza!* More hyped than a Star Wars prequel, but with the added bonus of NO Jar Jar Binks! If the picture below hasn't got you all worked up for the SchulmAnniversary, you're probably not looking at it.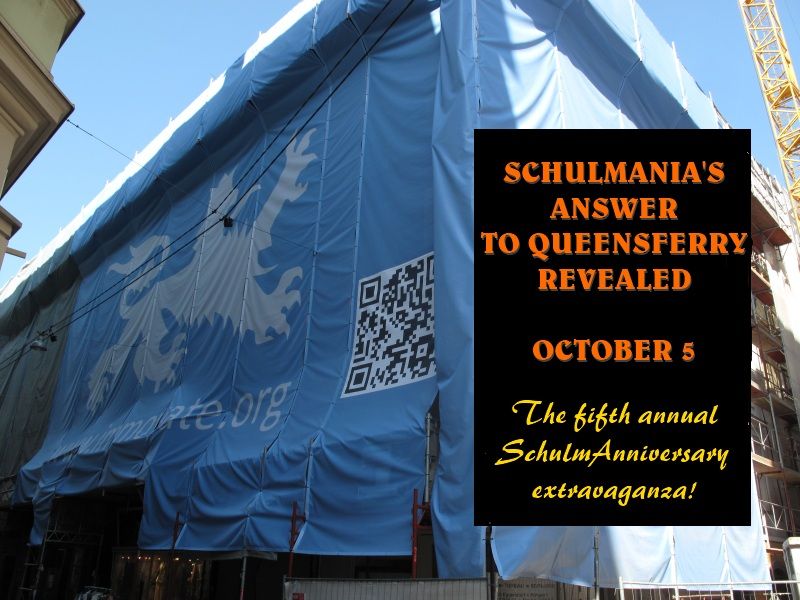 * Schulmania does not endorse mind blowing. Use with caution. Action is packed by volume but may settle due to shipment. Stars may be in orbit instead of studding... check local listings for details. Text is made from 100% recycled electrons and magnetic particles; no animals were used to test the hilarity of these jokes; no salt, MSG, preservatives, artificial color or flavor added; if ingested, do not induce vomiting, if symptoms persist, consult a comedian.

<------Click here to see the revolving globe showing Schulmania's visitors!