Surveillance Report
Surveillance Report
TO: FIELD MARSHAL MOOKY, EASTERN THEATER OF OPERATIONS HQ
FROM: MILITARY INTELLIGENCE BUREAU & TACTICAL RESPONSE TEAM COMMAND
REPORTING: TASK FORCE BIGGLESWORTH – SMAJ MICHAEL ARCHEAN, LT BEN GOT'EM, CPL JAMES D LOGAN, LCOL HESTER TUBAFLAME
SUBJECT: ENEMY INCURSION ZONE IN EAST ATKINOS
PRIORITY: EXTREMELY URGENT
Reviewing the tactical situation…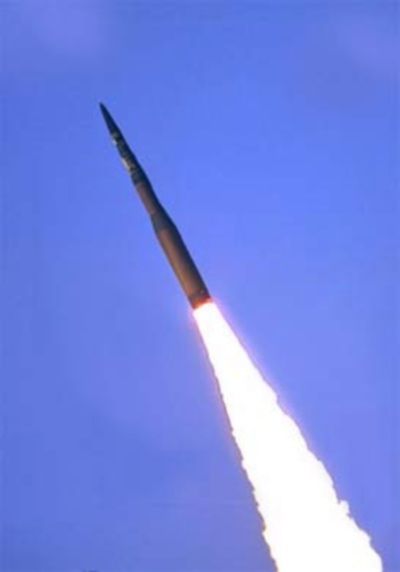 Enemy missile fire has destroyed the town of Blue Status in central East Atkinos.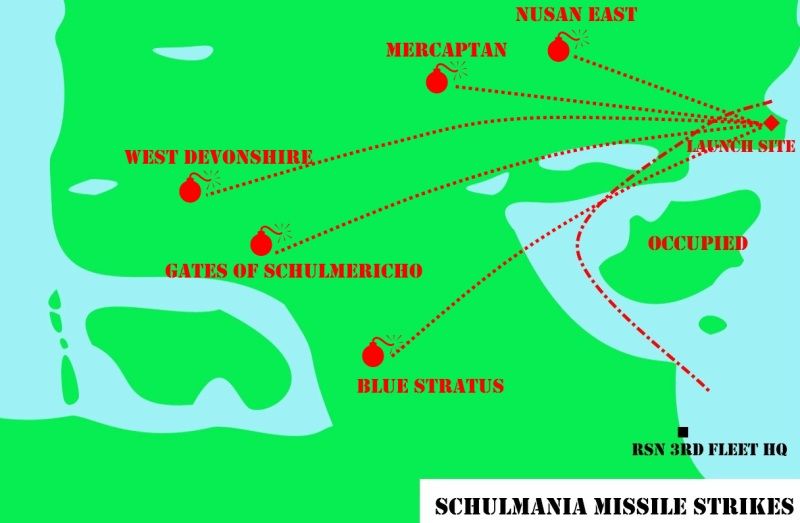 Five areas were targeted: the farming territories of western Devonshire near Schulmericho, the towns of Blue Stratus and Gates of Schulmericho in East Atkinos and the towns of Mercaptan and what was left of Nusan East in East Devonshire.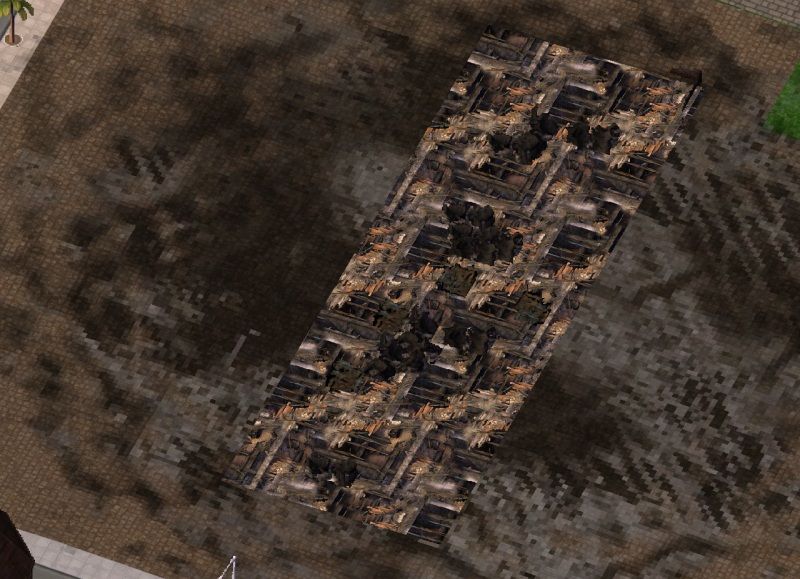 The barrage leveled the town, which was being prepped for use as a forward operations center in a planned counteroffensive.
Hundreds of Queensferry's shock troops have airlifted to central Schulmania, ready to open a new front in their wicked war of aggression
Our Tactical Response Teams and intelligence operatives have been keeping the incursion zone under surveillance and have disturbing news to report. Enemy forces now number almost 1000 troops. They have fortified their perimeter and are airlifting in heavy guns, armored vehicles and large quantities of ammunition. Here is what we have seen: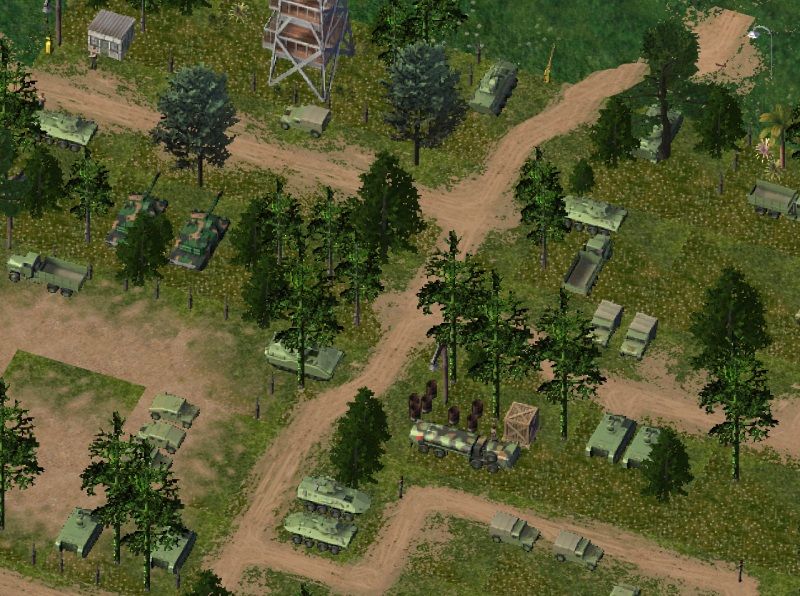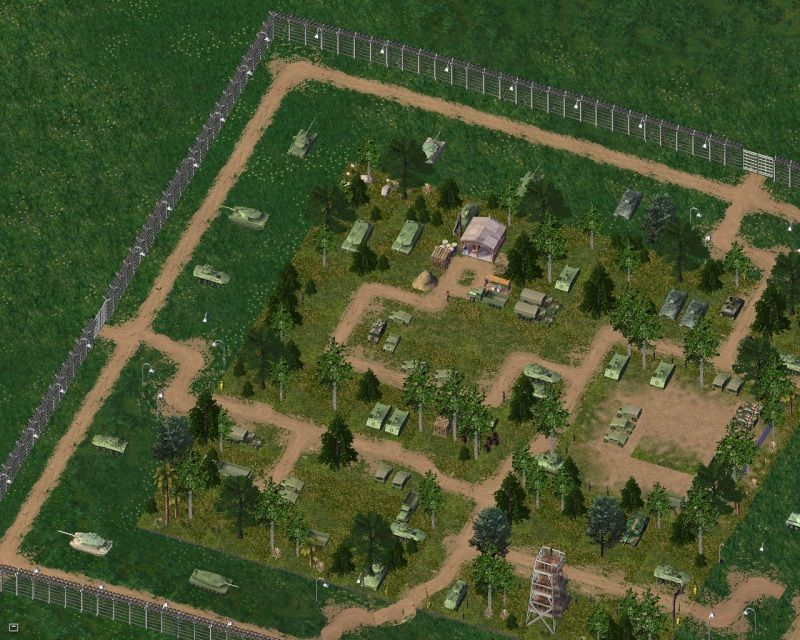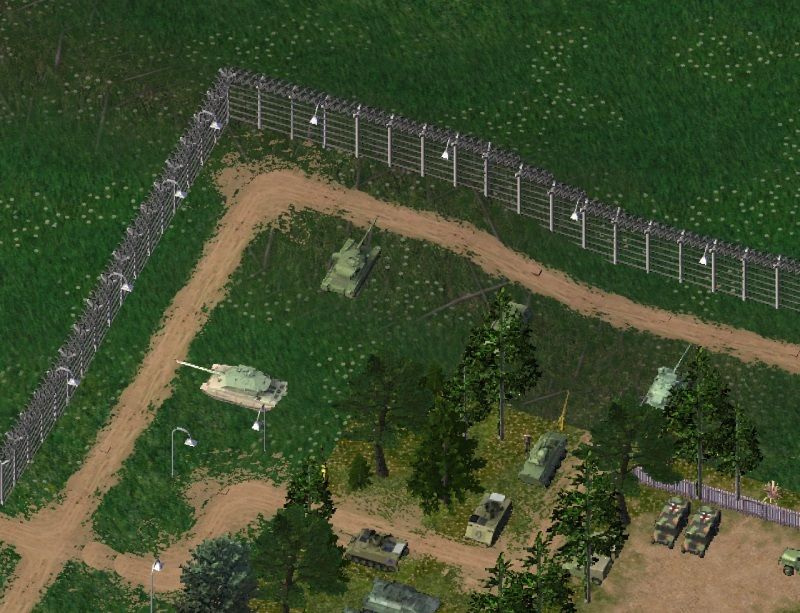 The team's cartographer, SGT GOLLY CARTER, has taken our reports and compiled a map showing the size and location of the incursion zone, our available military resources and the enemy supply routes. Review this to assist in developing a counterstrategy.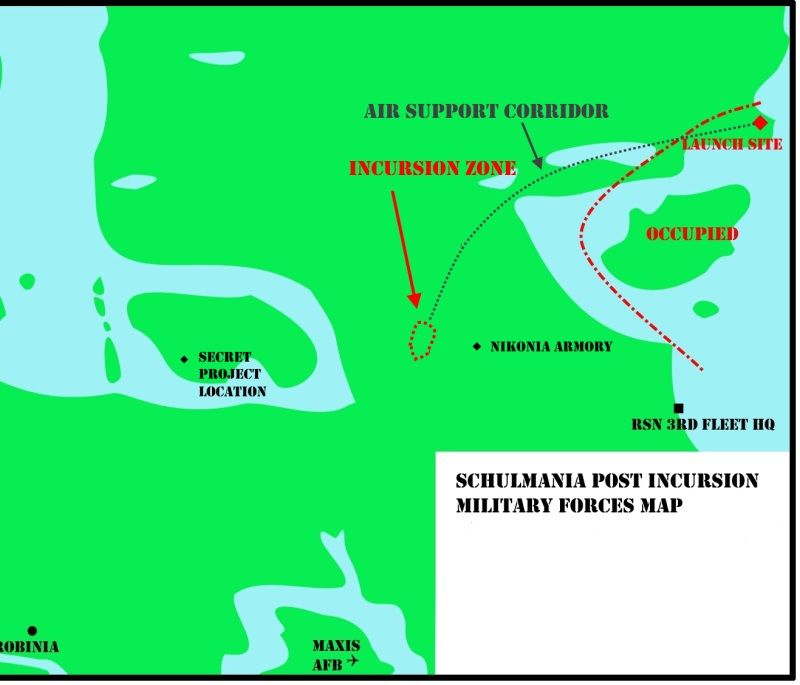 ADDENDUM: We have used new technology developed in association with our allies to document the enemy buildup. The new device, shown below, has been named the "camera".
The lab says an upgrade kit will be available later to increase our photographing options…
Here's our actual photos of what we saw.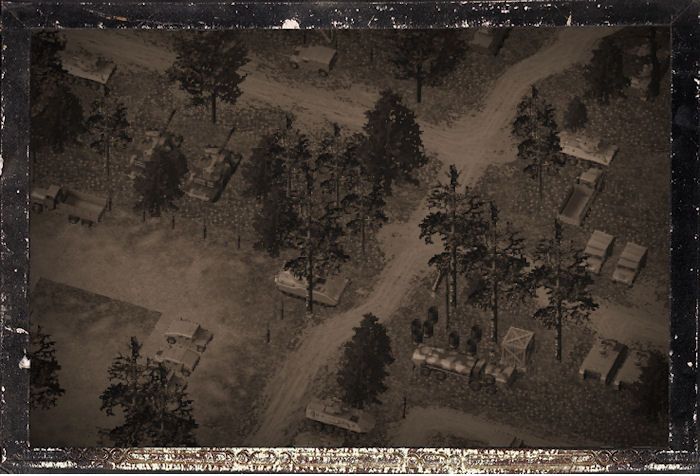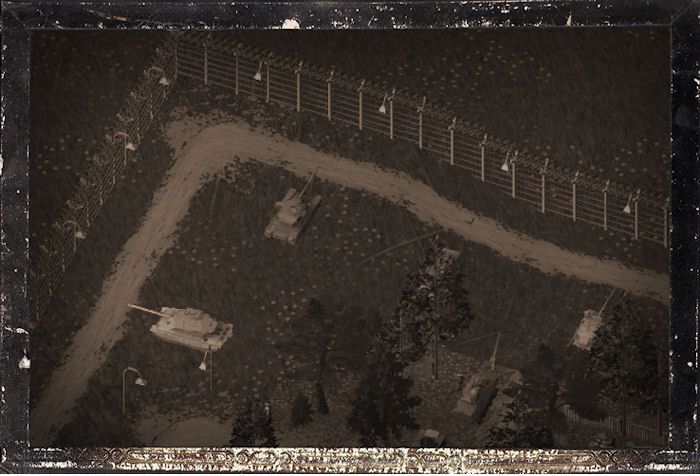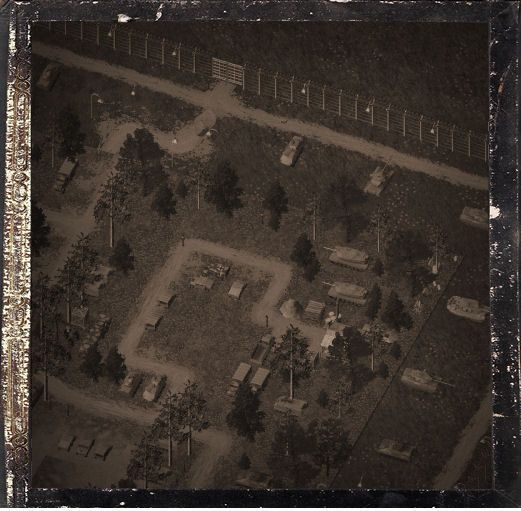 TEAM RECOMMENDATION: We recommend an assault on this position before the enemy becomes more entrenched. We say attack… now.

<------Click here to see the revolving globe showing Schulmania's visitors!