Picture This
In the midst of a war not far to the east, a new town begins along the border between New Atkinos and East Atkinos, north of the regional capital of West Forest. The new town grew quickly thanks to the presence of BFA and Schulminion military camps. The site sits astride a crucial supply route from Glenwood to the front. As with Cherohala (in East Tenne), the defining characteristic of the town is a central raised park. Here, the park serves two purposes. One is of course for the town's recreational use. The other is as a well camouflaged ammunition and weapons storage facility. Fleet Captain Splunt commissioned this town specifically to his exacting specifications to serve as a critical component of the war effort.
City Hall is one of the structures at The Focus, a circle at the eastern end of town. It is flanked by the Regional Military Command Center (left) and Wirtminster Abbey (right).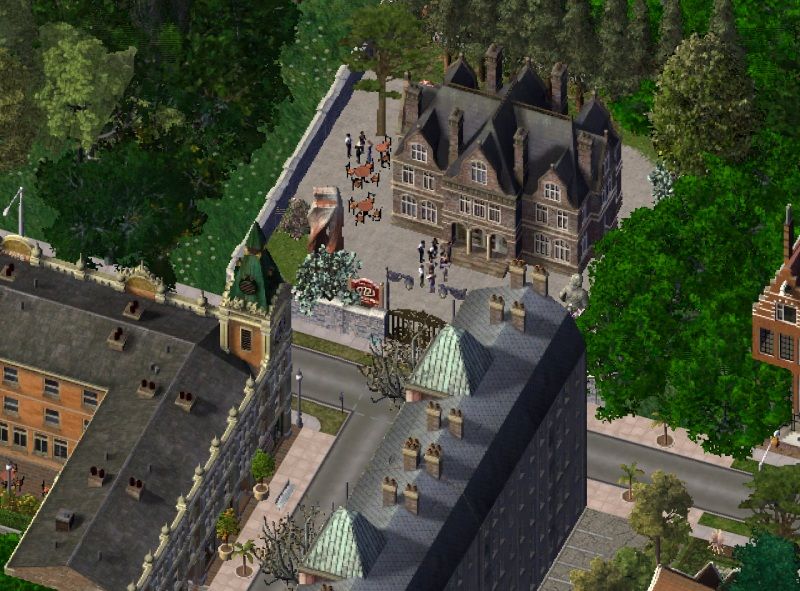 At the other end of town, White Stone College (WSC) offers a top notch education. And they are now accepting transfer students. So, if you want a good education in a great setting, apply now!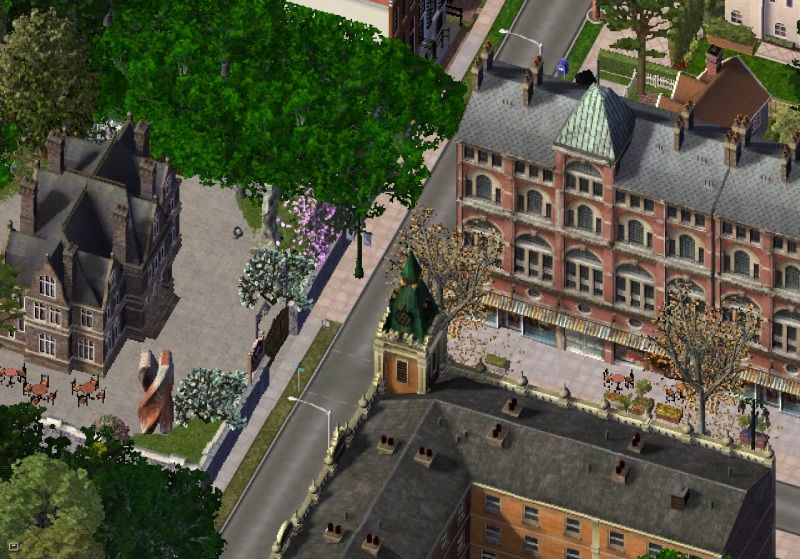 Across the street, the campus bookstore offers oh so much more than just books. You can get all sorts of fun WSC paraphernalia. Why not stop in today?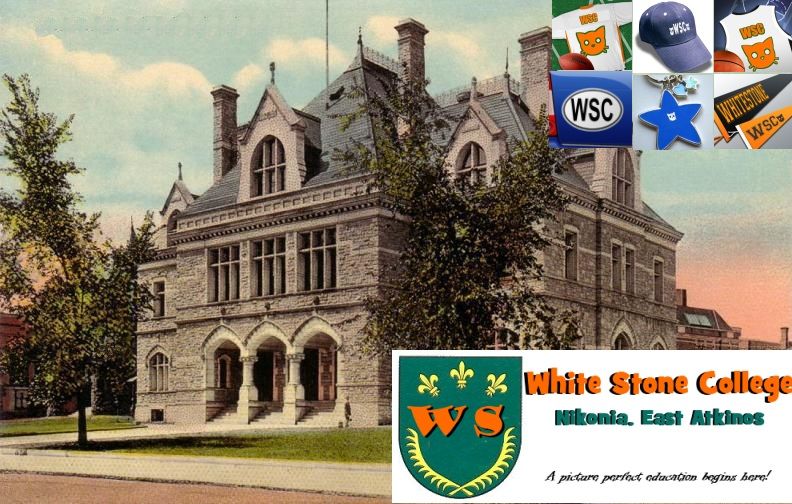 So, what are you buying?
Adjacent to WSC is the National Museum of Contemporary Imagery. Here, all sorts of great viewing of Schulmania's top imagers can be found. And, the admission price is only 1 purr.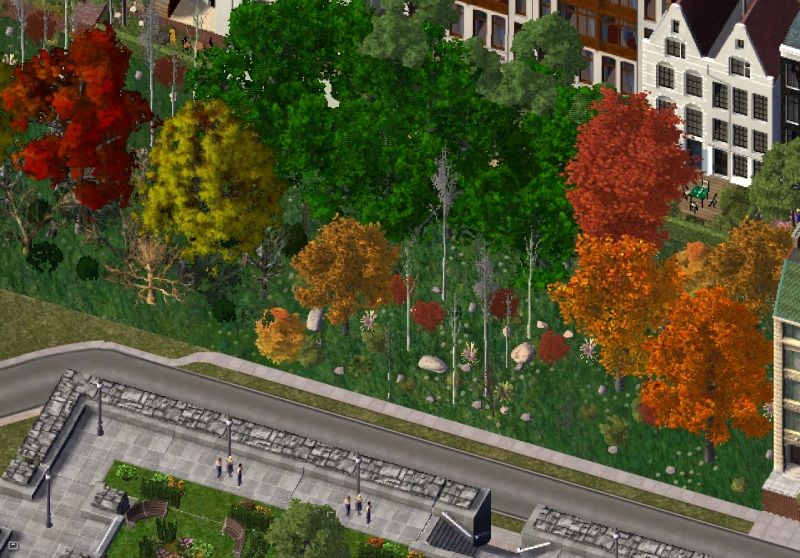 Clandestine Park is the centerpiece of town. I'll bet you would never know there are over 1000 muskets and over 50 cannon stored inside there if I did not tell you.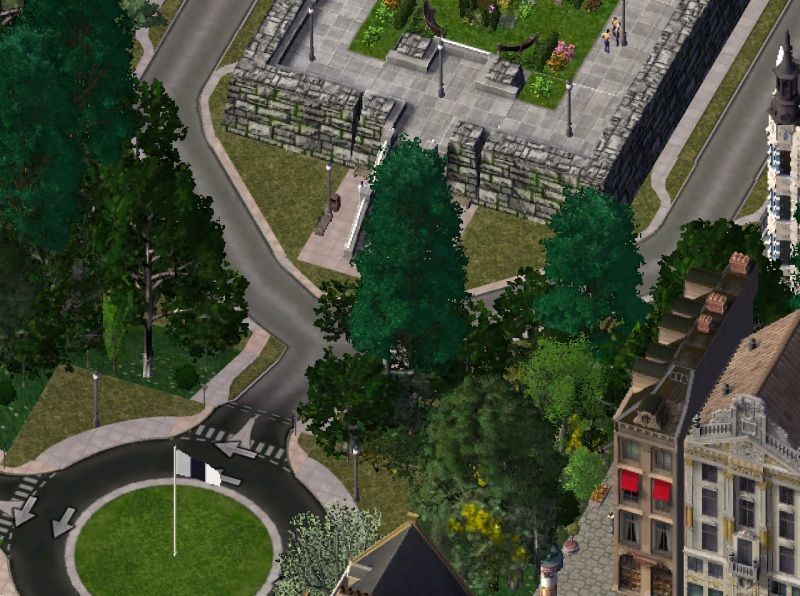 The entrance is right under that staircase. Do you see it?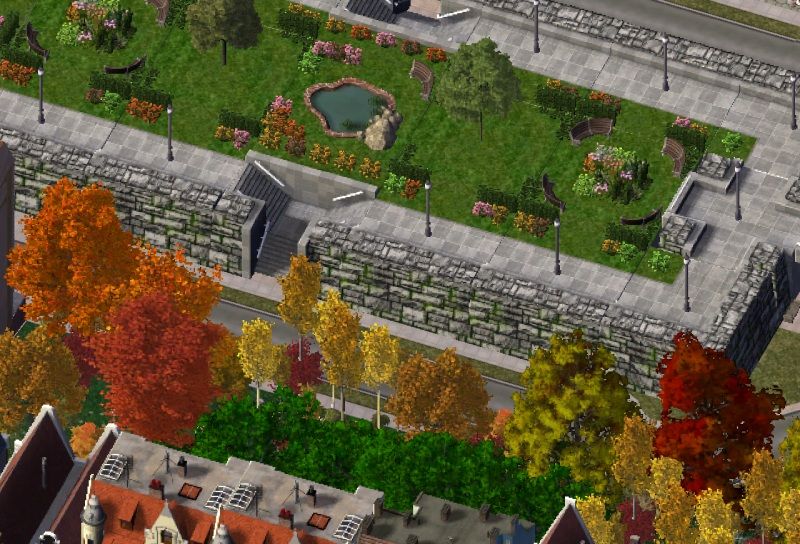 I heard that pond had an arm bearing a sword sticking out of it just five minutes ago. We just missed seeing it. I wonder what that was all about…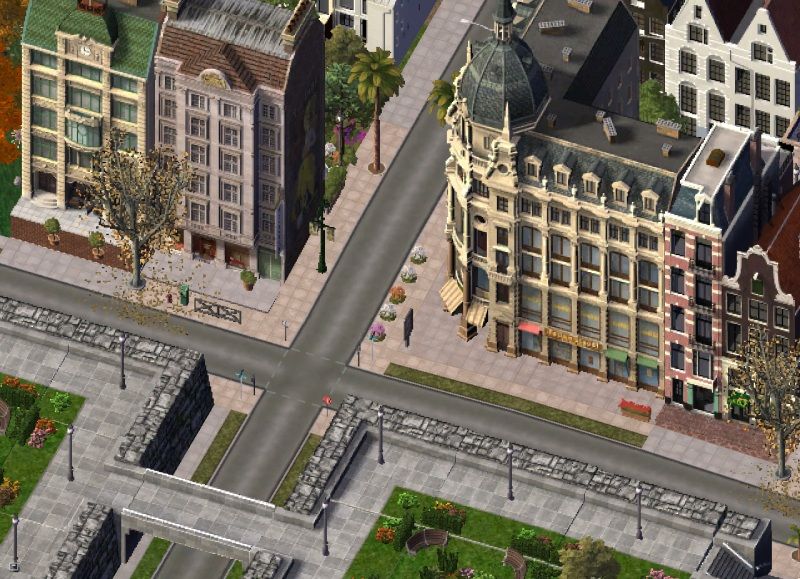 It looks like a great place for a cat nap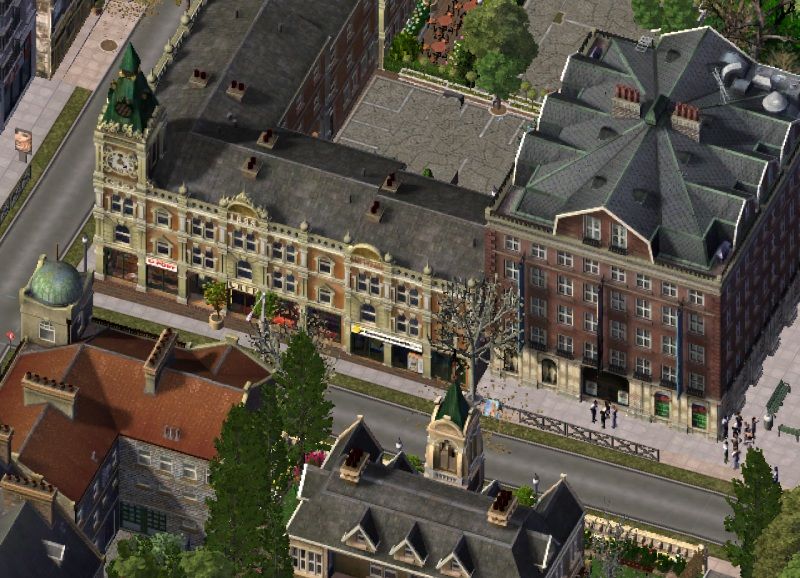 Commerce abounds in Nikonia. Stores in Candles Corners do well, as do the small businesses located next door in the Cecil Office Building.
Higher-end merchandise can be found on Simon Sidney Street. Boutiques such as The Catnippery and The Leftorium vie for shoppers' schulmonetas with emporia like Mahuyide's Coin Shop and the Mythbuster DIY Store.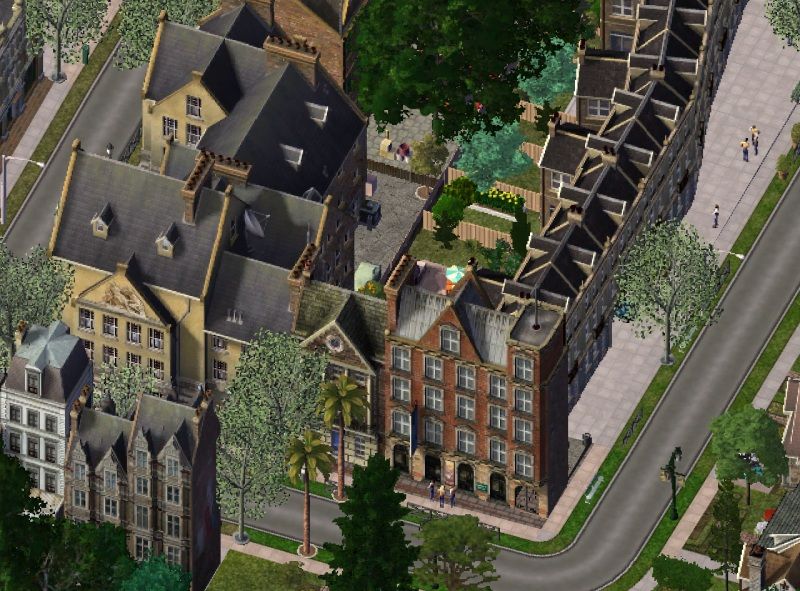 One unusual store is Maris' House of Sensory Deprivation and Ocelot Accessories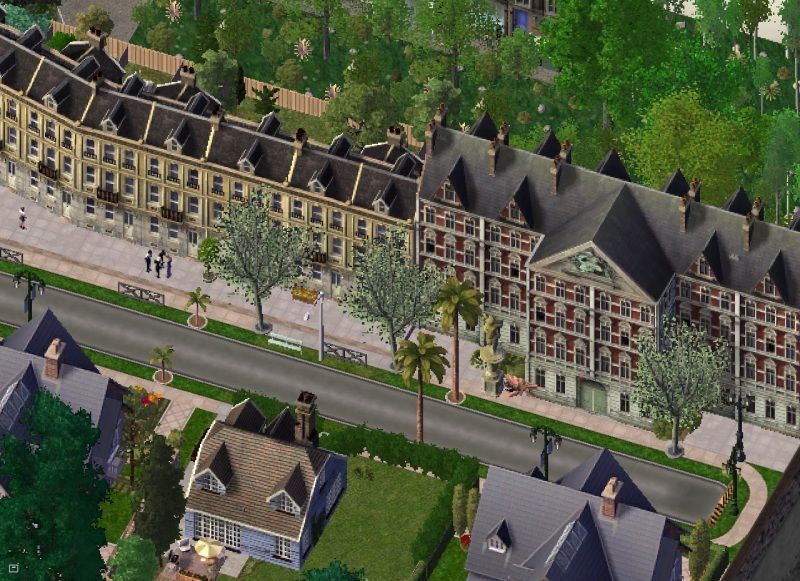 The Ducal Bank of East Atkinos also houses the Nikonian mint