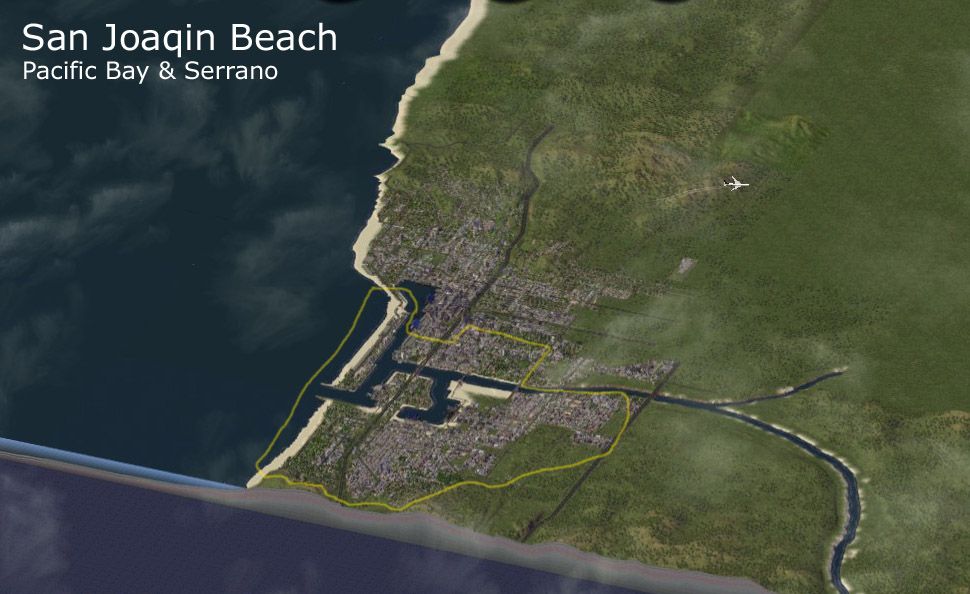 This is a preview of my new CJ, it has a lot of sprawling to come, but here are a few shots...
The Pacific Circle
In the heart of Pacific Bay, a census designated area in south San Joaqin Beach, lies the Pacific Circle and plaza.  The intersection and surrounding town was founded in 1918 and has become host to annual events such as "The International Food Festival" the first weekend in May, as well as the "Harvest Festival & Oktoberfest" in September.  All six streets are blocked off for each event and local restaurants cook outdoors.  Most of the businesses in and around the circle are restaurants; health food, gastropub, pizza, mexican food, and diners.  At Christmas, lights are strung from building to palm tree and palm tree to building.  Many of the buildings around the circle have been deemed local landmarks, and the old overgrown trees have plenty of hearts with initials scratched in their bark.  Pacific Bay is a close-knit community, and the circle is the meeting point.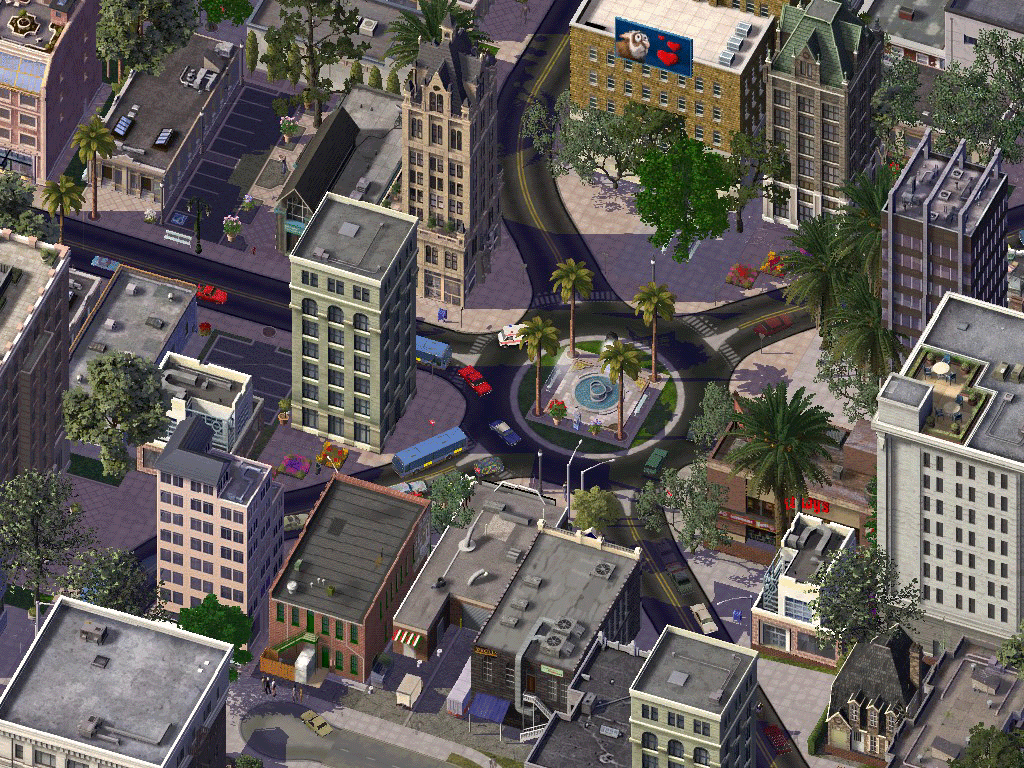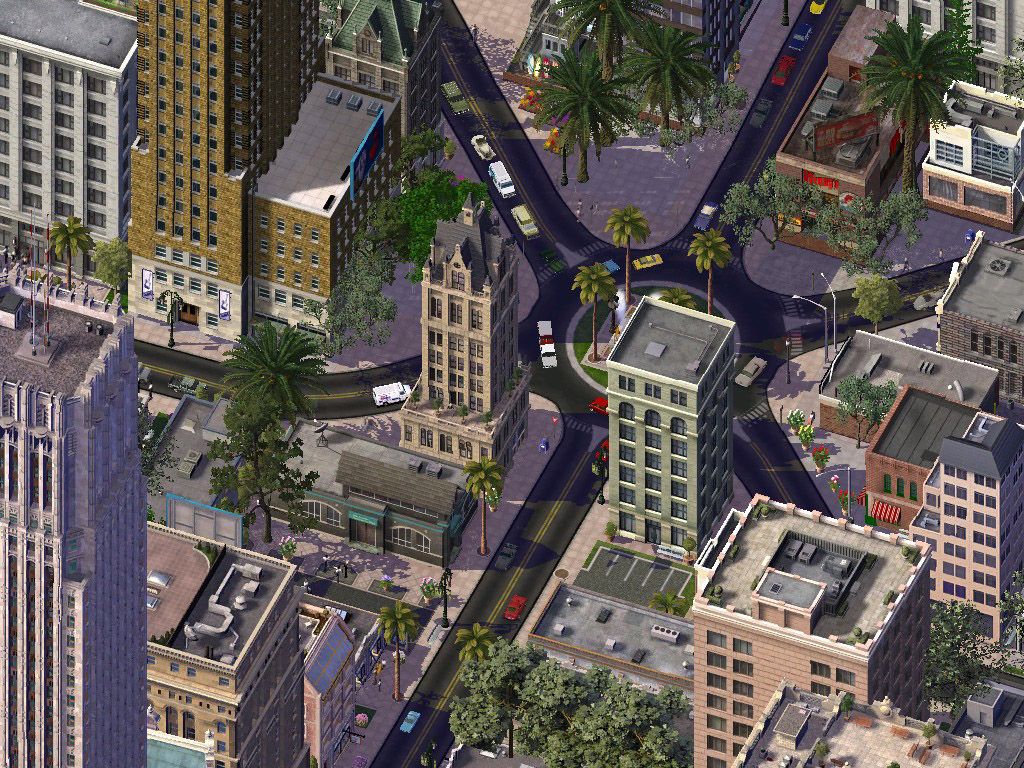 Canary Palm Estates
Upscale neighborhood in north Pacific Bay.  Median home price: §1.5M
San Joaquin Beach Civic Center & City Hall
The center for city management and administration.  Some events are held here like the annual Taste of Los Reyes, the 4th of July City Block Party & BBQ, and the April 20th Smokeout for Freedom and Date Shake Festival.  Further down is Grizzly Bear Park, packed on the weekends with kids sports.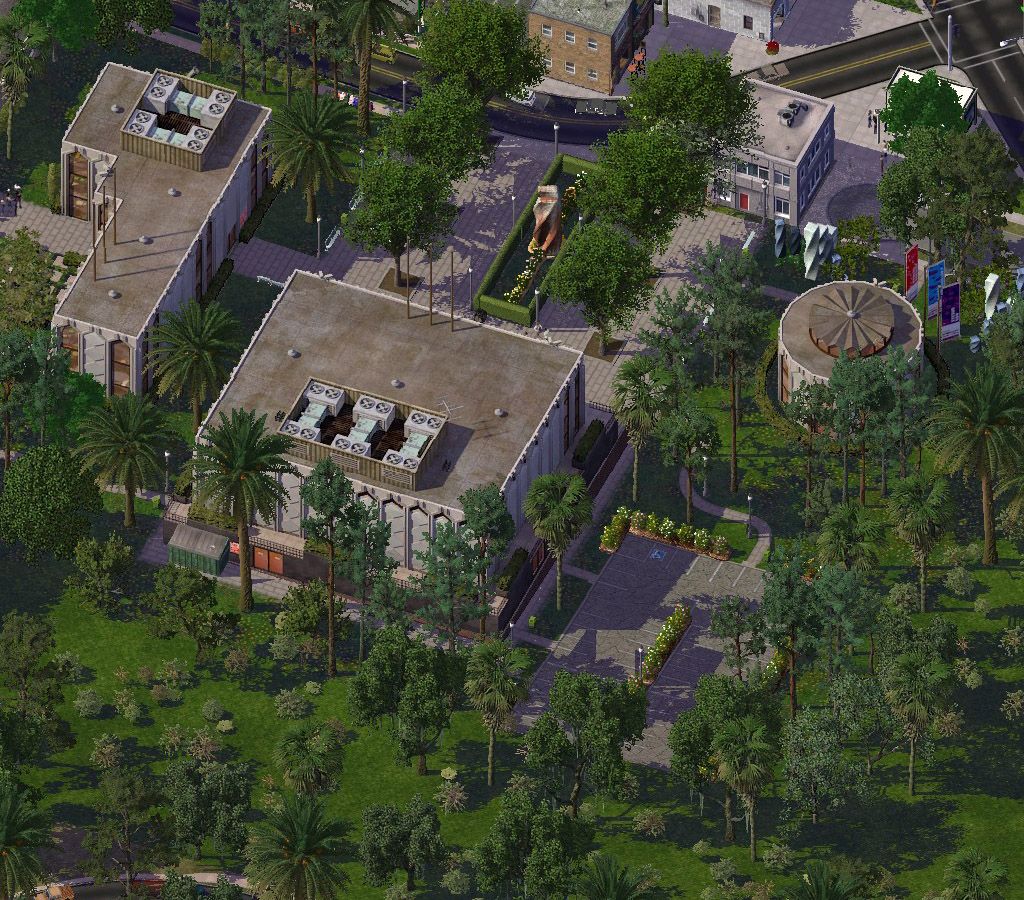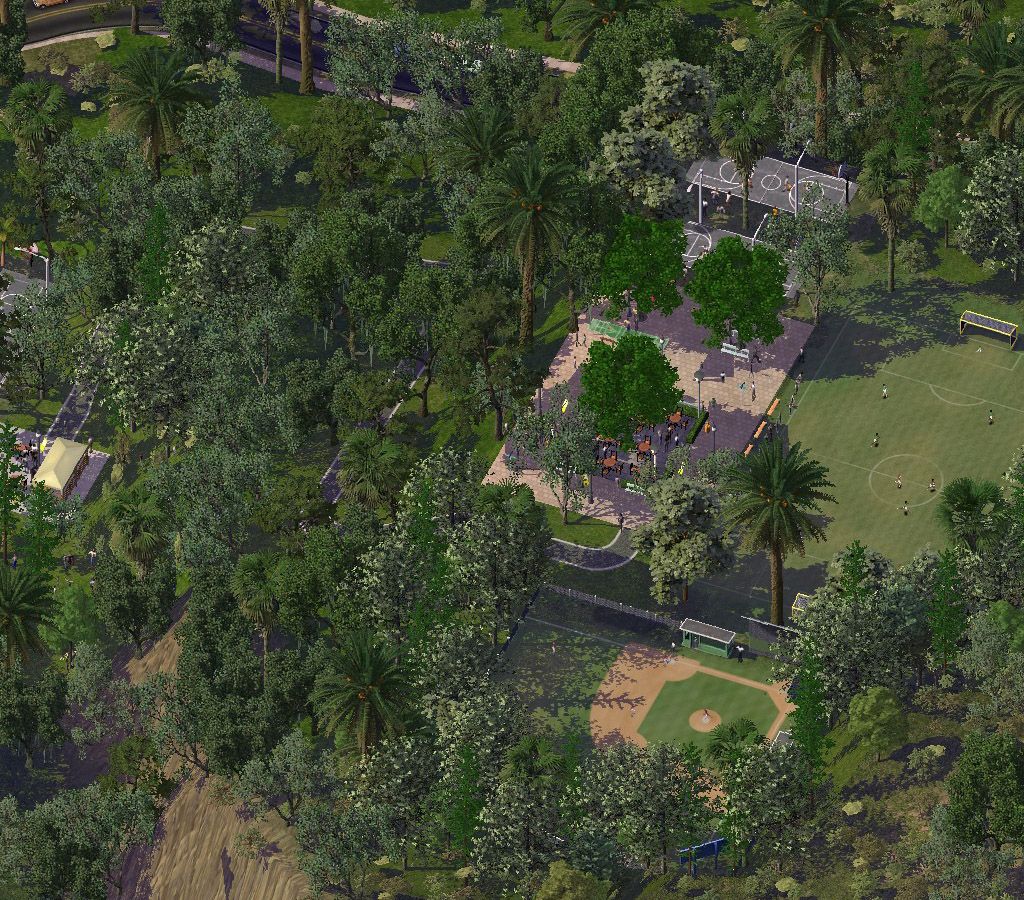 Little Manila
An area of Serrano with with highest population of Philippine-born residents in the US
Old Spanish Station
At Picante St. and Los Reyes Rd.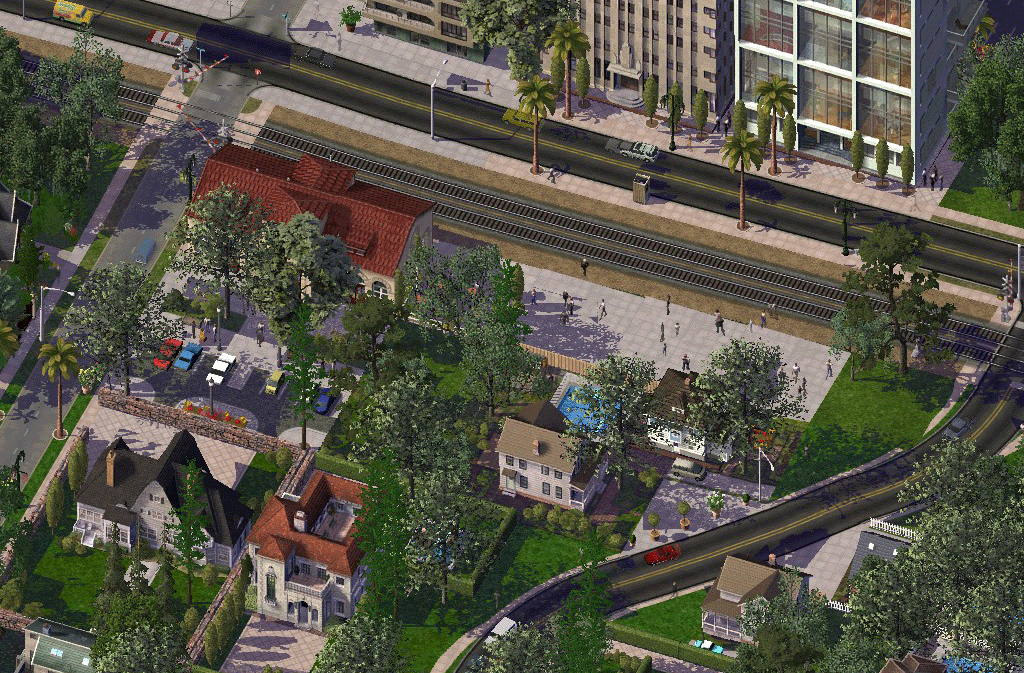 Pacific Bay and San Joaquin Beach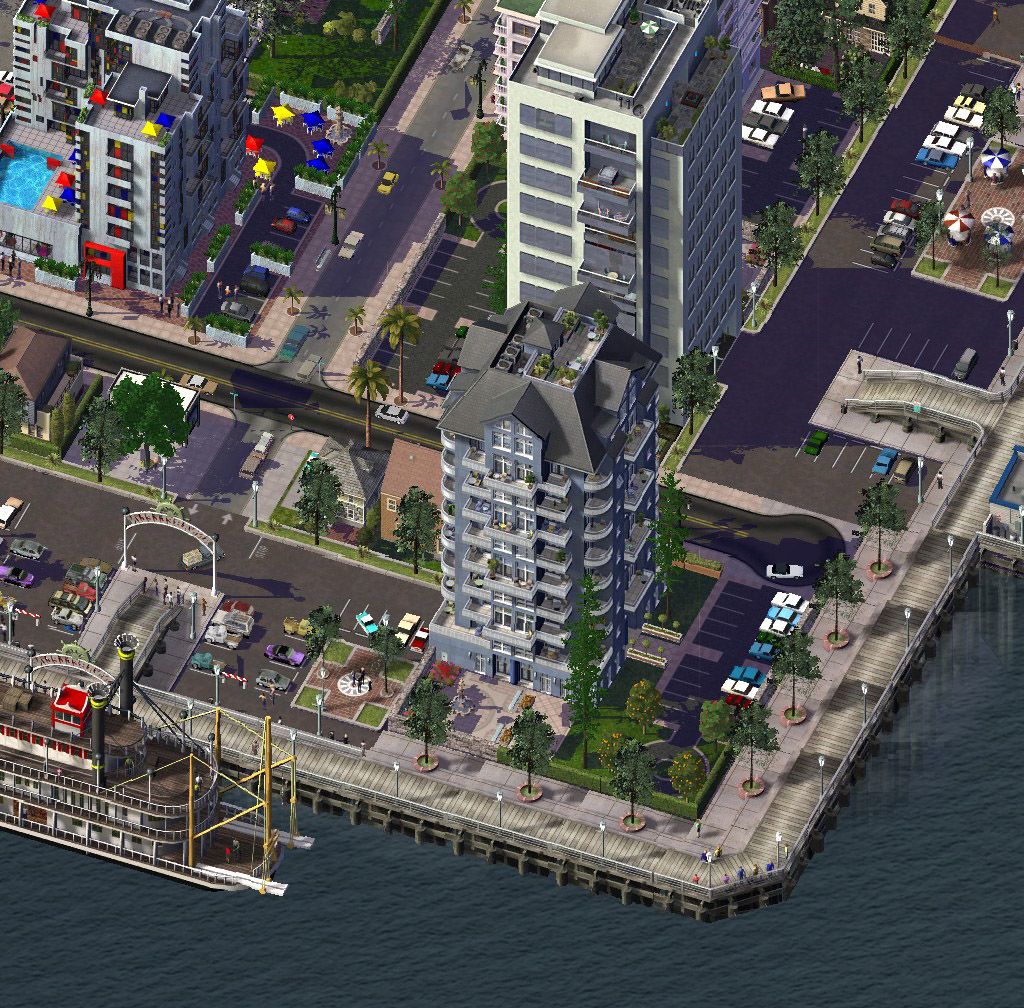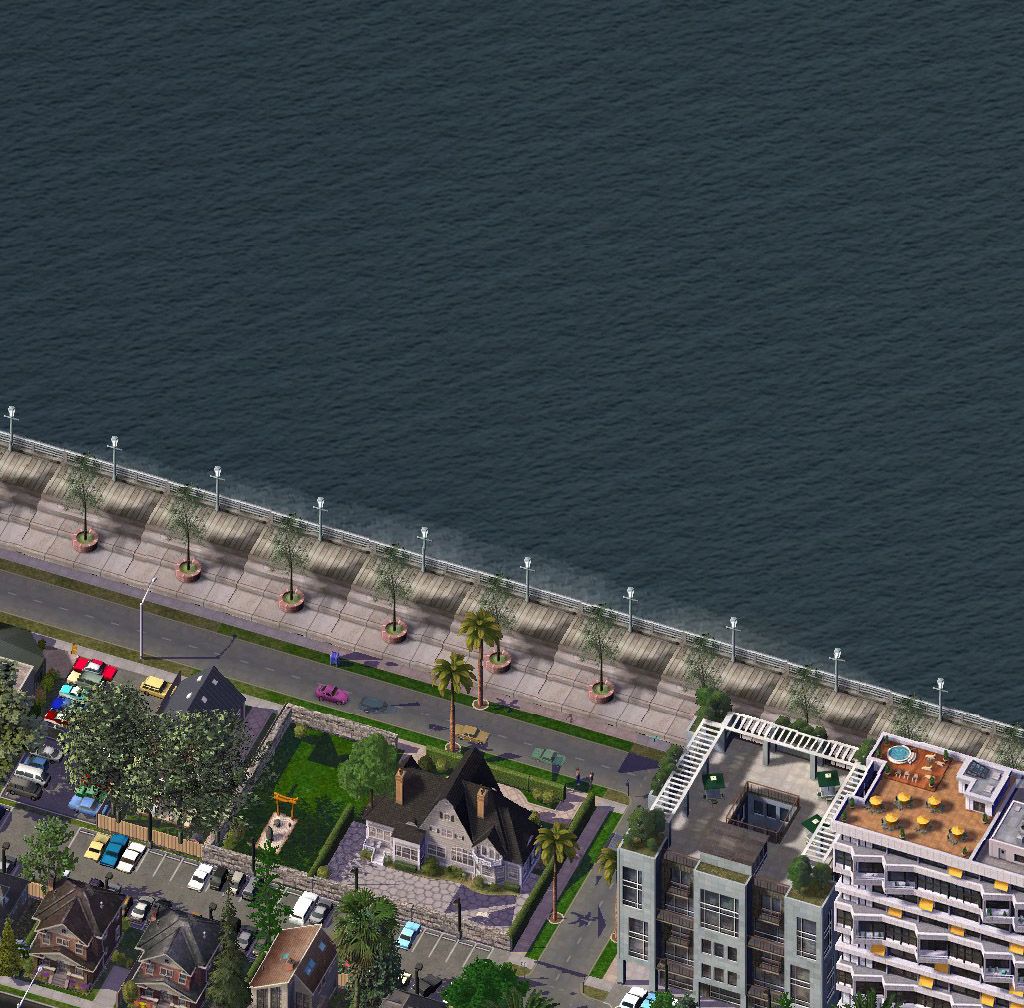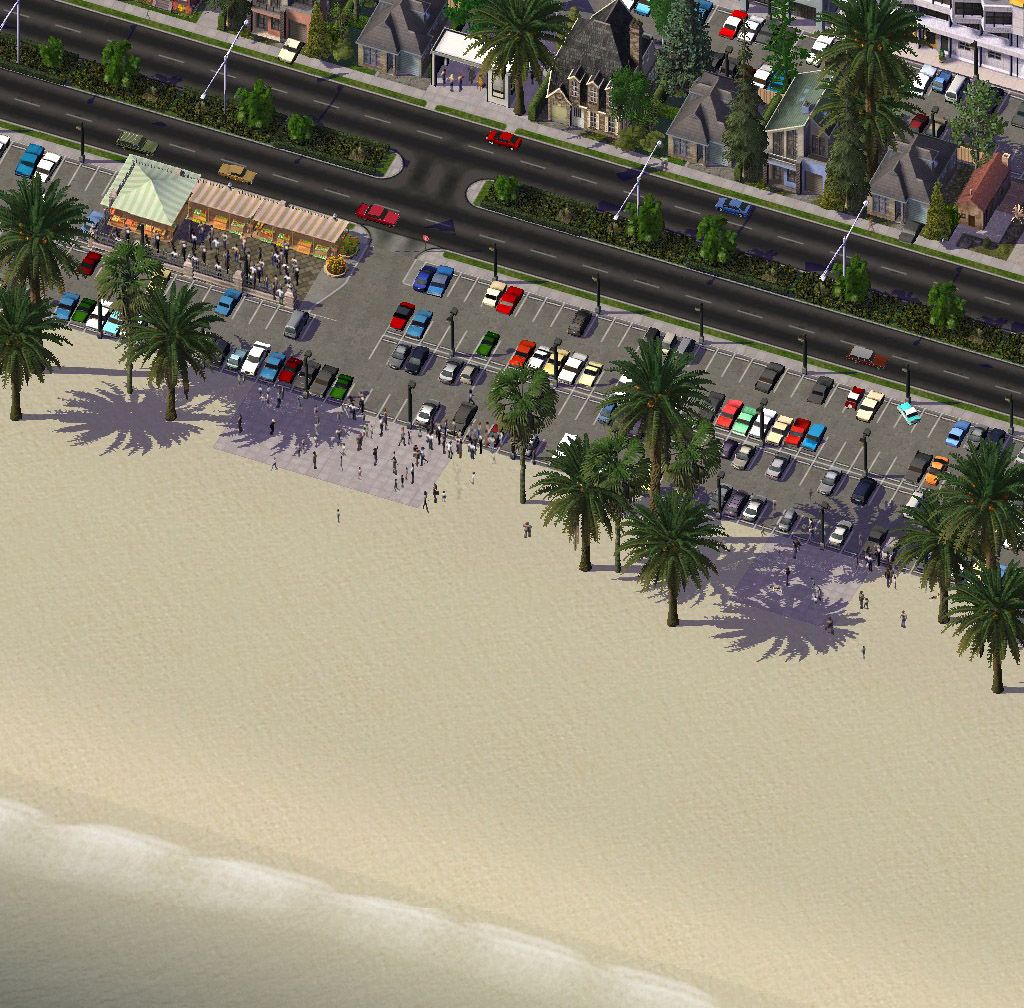 Lots of drunk drivers on the 101 freeway...
The Circle from another angle
For more like this, check out my last CJ California 2:
Thanks