Nacar Day 3: Exploration
Day 3 + 10 hours:
Apparently there is some sort of prophecy of some sort about my arrival... at least that is what they said, I haven't been able to make heads or tails of the thing. "The marked one will arrive from the sky... Born and yet not born, he will lead the people... The Dark Lord will not follow, but he will have power the Dark Lord knows not... The marked one will arrive from the sky..." Well, my gills could count as a "mark," and the born part could refer to the Nacran creation process, though where this Dark Lord comes into play, I don't know. None of the people know of any lords, dark or otherwise. Maybe I'm missing something, or something got lost when it was passed down from generation to generation, I don't know. At any rate, the people have already turned to me to lead them, and it is slightly unnerving, as I've only been here 2 days so far... However, right now it is time for exploration. Well, not really exploration, more of just a tour of the western hunting grounds. Odd, I could have sworn that that field was full of pumpkins yesterday...

Misa: Pesky weird prophecies that are impossible to interpret... Who is this dark lord, anyway?

Misa: Now, where did those pumpkins go? Is there some sort of underground storage area?
Trees. Lots and lots of trees. So many trees, you can't even see the forest though them! Oh, is that a bush? It's very calm in here, only the occasional disturbance from an animal of some sort. They have so far refused to travel deeper into the forest than what they have already done, and here I can't blame them. Near the edge of the known woods it still feels somewhat creepy and gets worse the farther away from town you go. They call the deep forest Mirkwood and it is somewhere that even I don't feel like exploring any time soon.

Misa: Maybe that dark lord lives in there?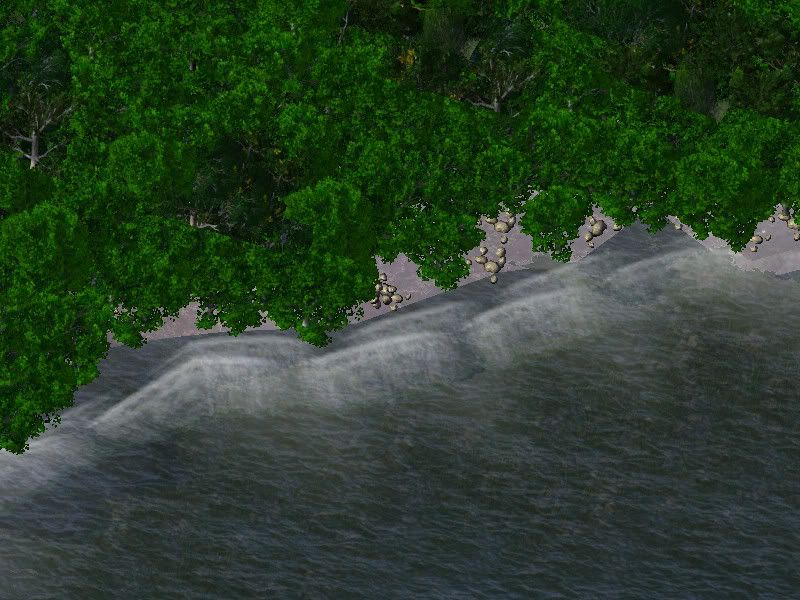 Not long after, we had reached the water, the same body of water that I woke up on, and where the dock is located on. A bit more rocky here, but still not enough to cause any problems for boats. Maybe these rocks could be useful in construction sometime in the future...

Misa: Building with rocks seems to be a ways off, though.
We soon arrived back at the dock after heading east. Oh, before I forget, the town is named Ansic, which by some weird coincidence, means "central city" in Ancaron.

Misa: Though these weird coincidences make map making easier...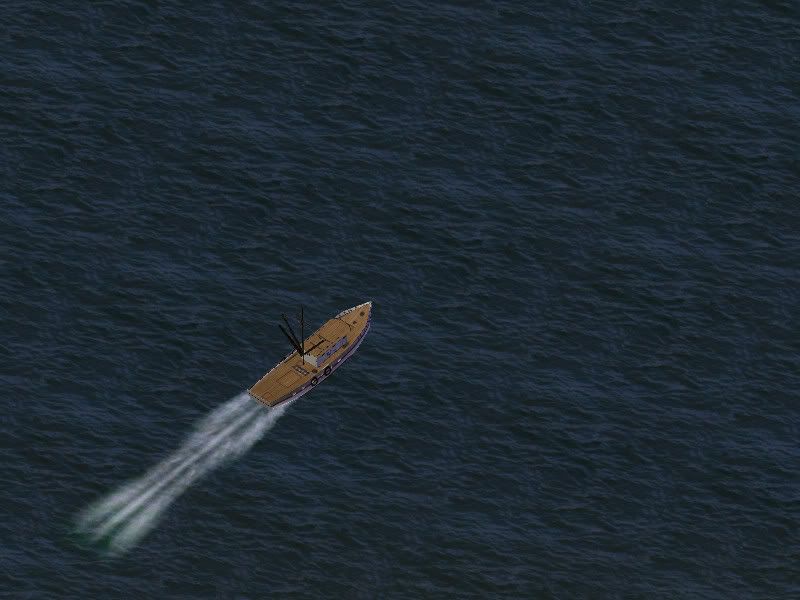 Day 3 + 16 hours:
It wasn't long before we were on our way out to see, in the first true exploration mission that these people have gone on. I must say that this boat is surprisingly fast for something with no visible means of propulsion... I must figure out just what they use, as they certainly don't have engines yet, though no sails or rowers were on the ship, either. Unless the rowers were all below deck and rowed under the ship, that is.

Misa: And more unexplained occurrences.
Well, now I know why they've never been to this land before, its full of rocks. There has to be some safe area to go to though, me must keep looking.

Misa: Other than flying, that is.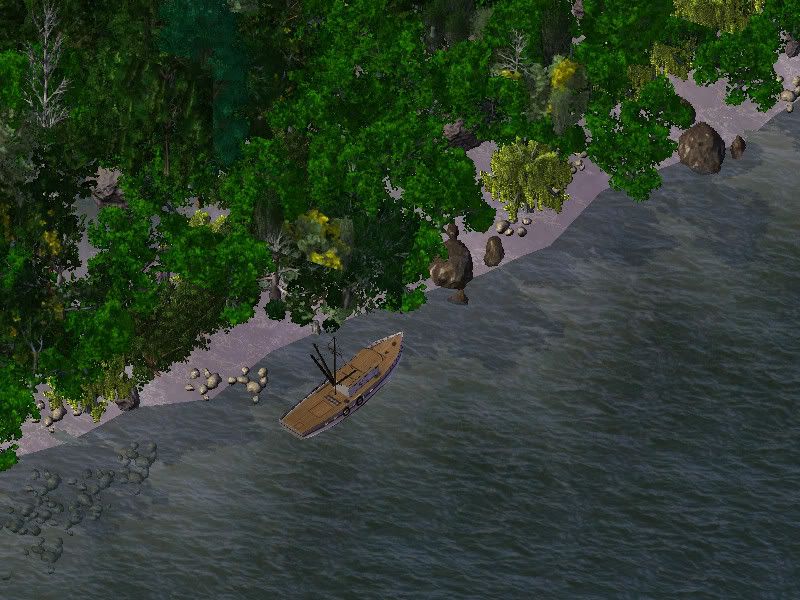 It worked, we managed to find a relatively rock-free area of the shore so we could come in close and drop anchor. Some of the crew have taken to calling this island, or new landmass, or whatever it is, Rockland, though I hope that a more imaginative name will turn up sometime soon. For now, however, it is time to check out the area. It doesn't have that creepy feeling that Mirkwood did, so that's a good sign. Hold on, someone found something interesting.

Misa: What is it?
Footprints... It seems we are not alone.

Misa: Feetprint?