Sneak Peak: Del Monte Vista
The final link in the coastal highway corridor is Del Monte Vista. This is the area where 2 volcanoes erupted, thus delaying the completion of the highway. It is now a beautiful resort community, with a ski lift.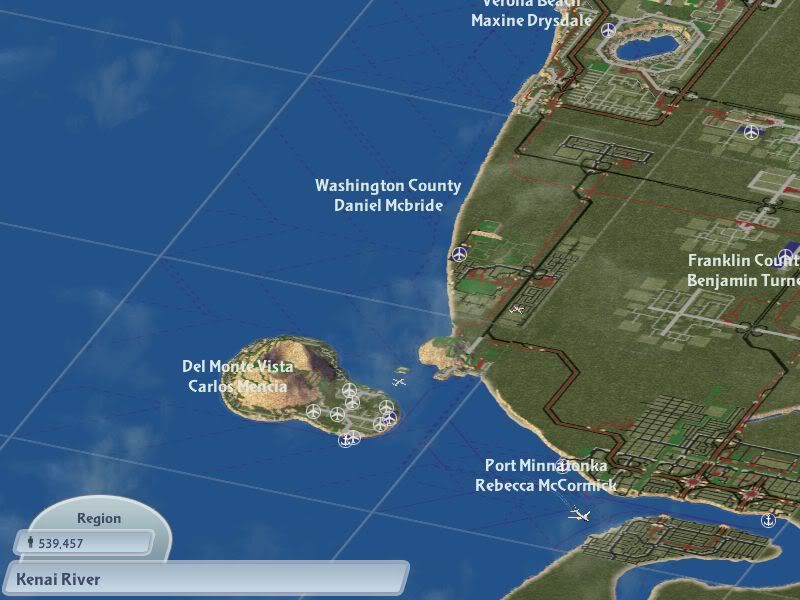 All those airport symbols are the shuttle ports that transport people to the airport. The wealthy fly in by helicopter and the mountains look bare, but a closer look will show they are  covered by forest.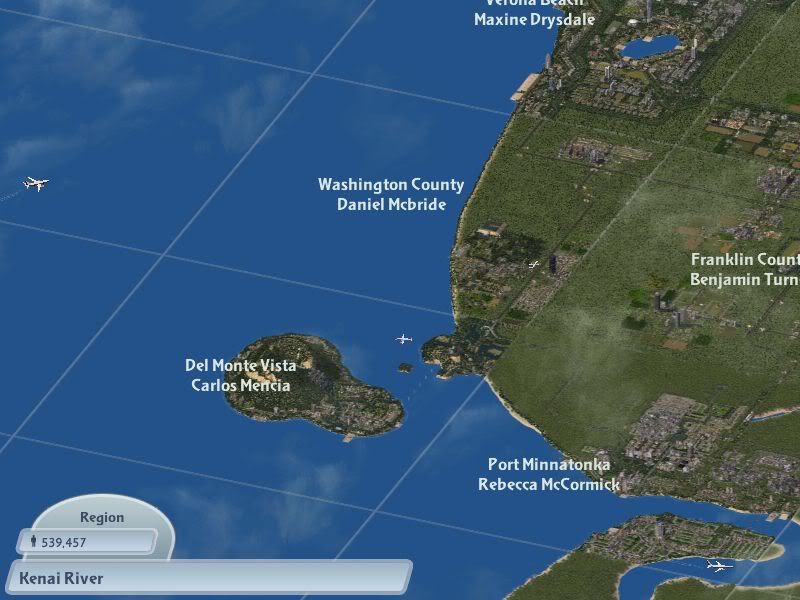 This city is a juggernaut in the electricity industry. They will ease the power demand in the region and allow the power they need to expand.
This is the start of the ski lift to the top of Mt. Shasta. The gate and path lead to the top as well, where the ski resort and summer camp are located.
This is the top of the ski lift. Flowers and grass cover the ski hills thickly during the spring, summer and fall. Part of Camp Shasta is visible.
Camp Shasta sits on the shore of Lake Shasta. The lookout points have provided some of the most beautiful photos of the region.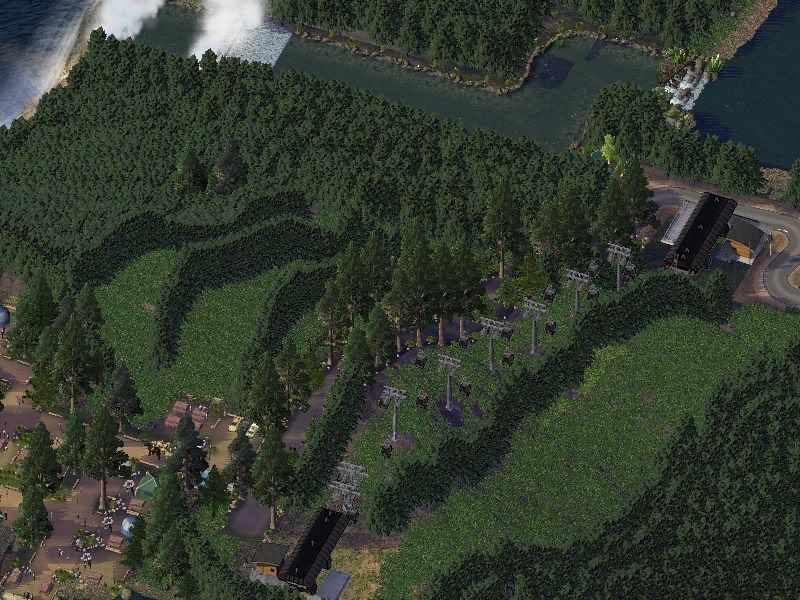 This is the ski lift from the opposite direction, looking north.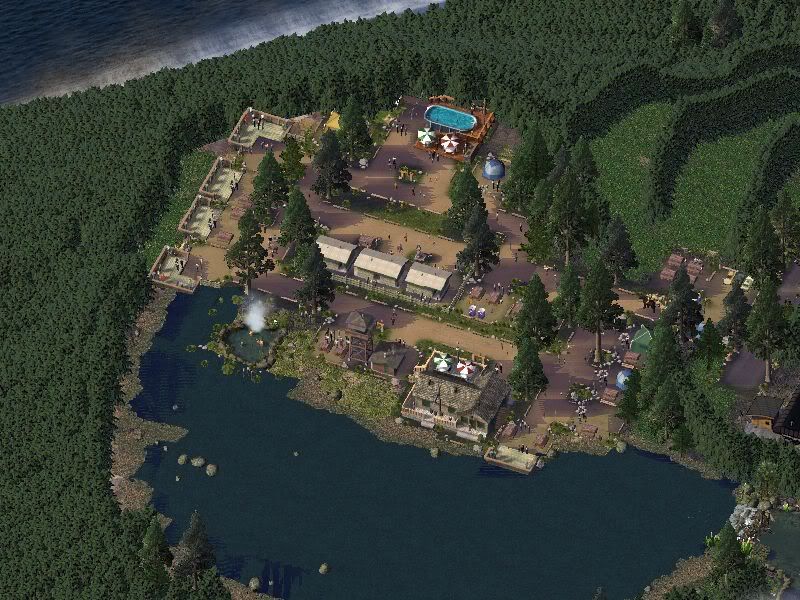 This is Camp Shasta looking North.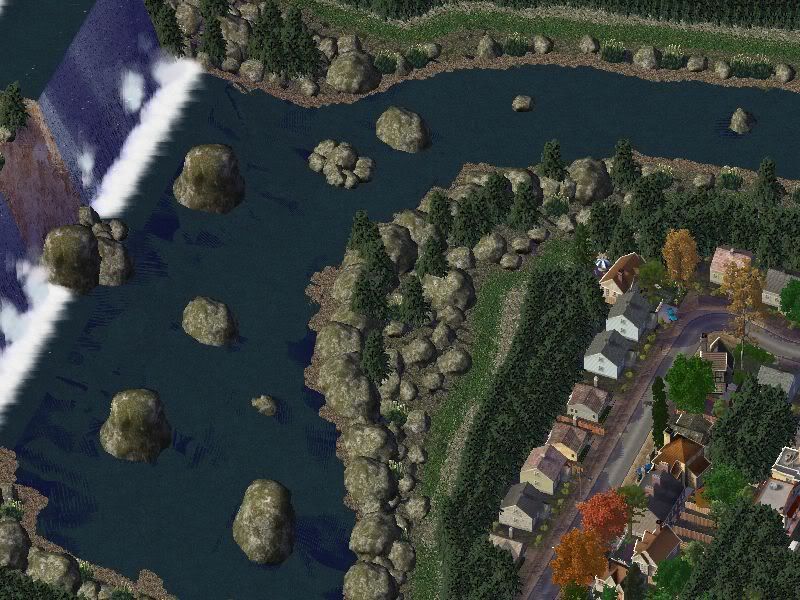 This is the fork between the Lucinda River and the Rhu River that are fed by Lake Arapi sitting inside the crater of Mt. Arapi. The falls are known as Arapi falls.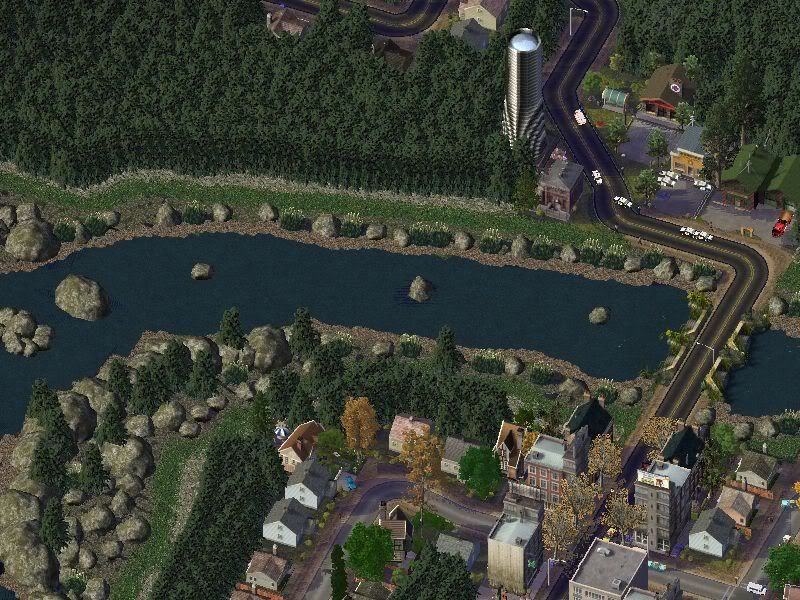 More of the Lucinda River and Dortmund road.
This is boyscout island, within Lake Viera. The waters from Lake Shasta feed down the falls along the Shasta River into Lake Viera.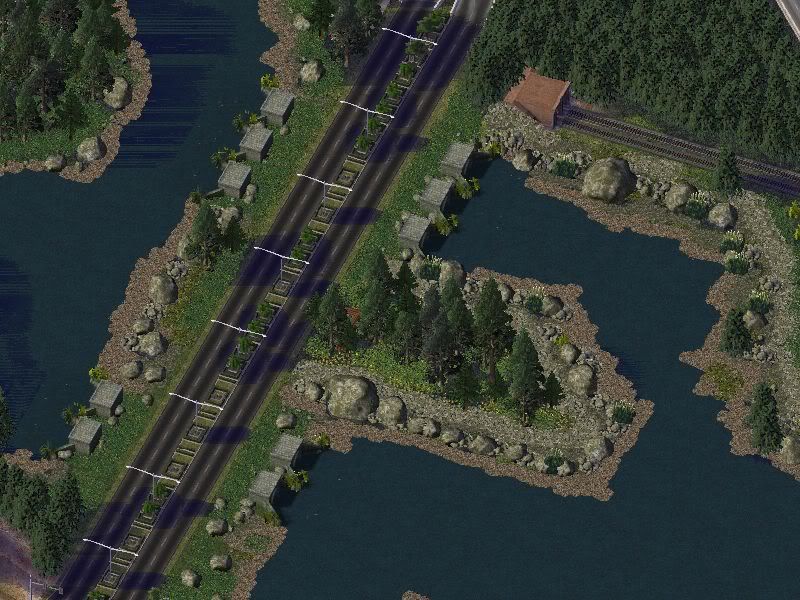 Carver Ave. cuts across part of Lake Viera.
Last but not least, the community of Del Monte Vista from a distance.
This city will feature a 3 part series averaging 40-50 shots each. The community is home to a navy port and a battle ship, as well as mountain trails with campsites, hydro-electric dams and a mountain top campground. I hope you have enjoyed this seek peak. Do Svidaniya.
Update. Del Monte Vista will be a 2 part series instead of 3. Part 2 will focus mainly on the new campsites built around Lake Arapi and on the rim of the crater. Thank you for your patience.