Roane-Anderson
East Tenne: Roane-Anderson
Work has been completed on the new and massive permanent capital for the Kingdom of Tenne. Two competing projects upstream on the Wirdle River, Camp Roane (built by the X-10 Design Group) and Camp Anderson (built by Y-12 Engineering) have met on opposite banks of the river, creating a new city spanned by multiple bridges and having a vibrant synergy between the two riverbanks. The new city is just west of the site being cleared for a new national capital. Roane-Anderson, Schulmania's newest regional capital, is divided into twenty five arrondissements, or municipal districts: eleven on the north bank and fourteen on the south bank of the Wirdle River.
This introductory chapter features scenes from the third and fourth districts. District III is dominated by a massive cathedral (St. Photios) and adjoining District IV is best known for its massive shopping complex, Place Wirdlienne.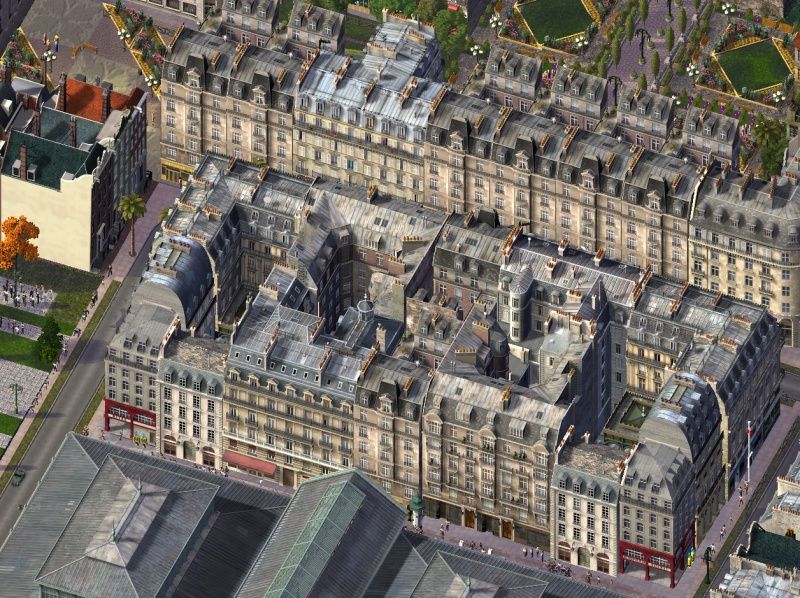 Here, we see a sample of what is to come in Roane-Anderson: a densely packed city filled with homes and businesses, suitable as a capital for the sprawling Tenne region.
The signature landmark in the northeast quadrant of Roane-Anderson is the stunning Cathedral of St. Photios. Designed by Sir Carolina Wren of the famed architectural firm of Wren & Finch (designers of ecclesiastic structures for many a cardinal), the grand church is dedicated to St. Photios, the patron saint of canned cat food. The church is the largest in the area and is used nearly continuously. Let's examine this architectural gem.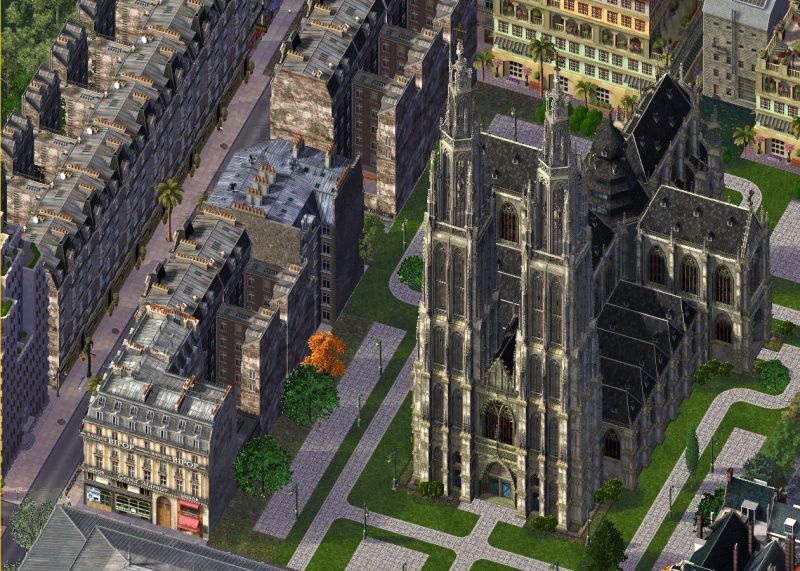 The lofty church is the highest religious structure in Schulmania to date.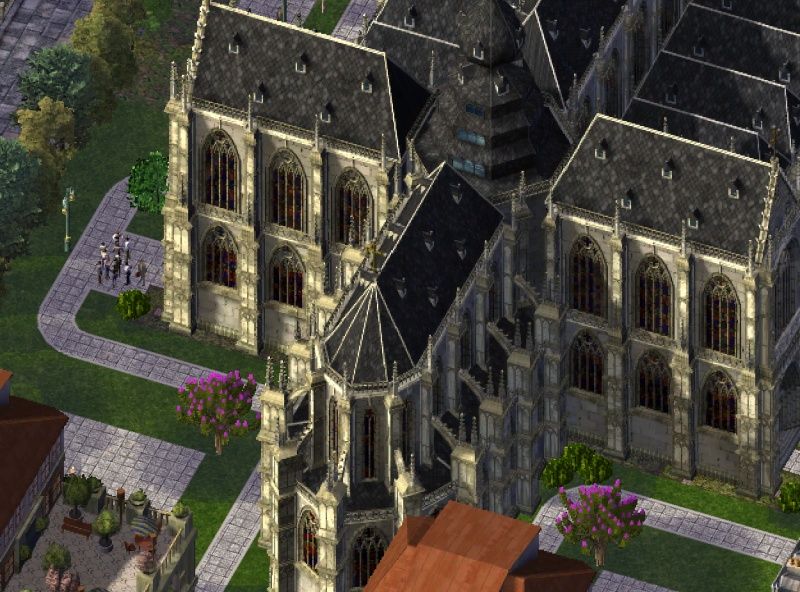 The large windows allow in plenty of light by day.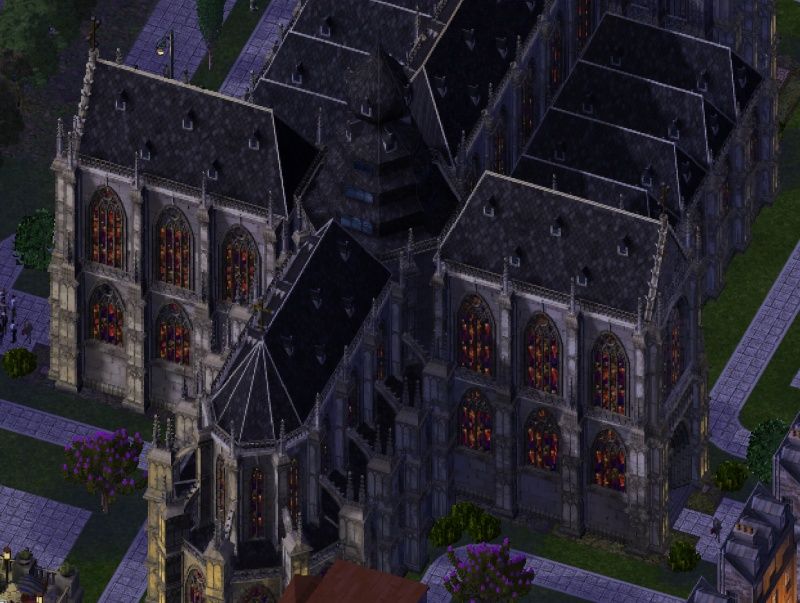 And exude a heavenly, colorful glow by night.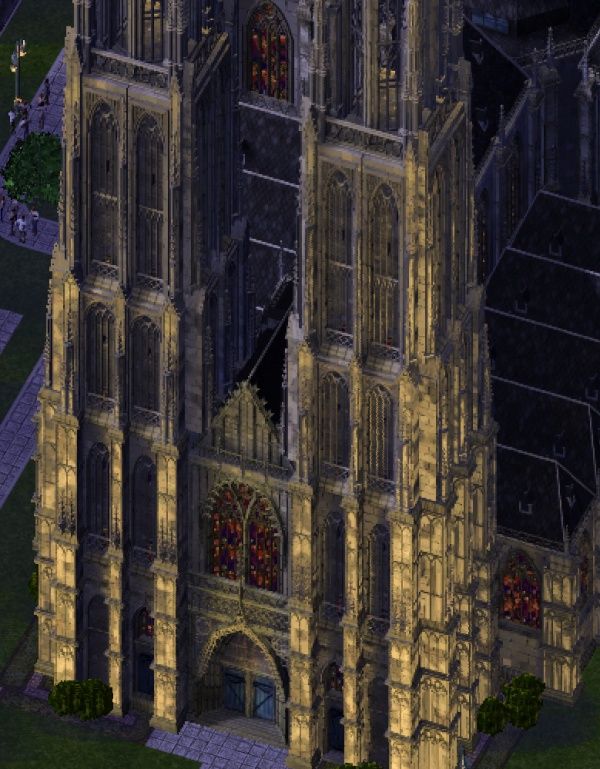 The cathedral inspires from a distance and awes when up close.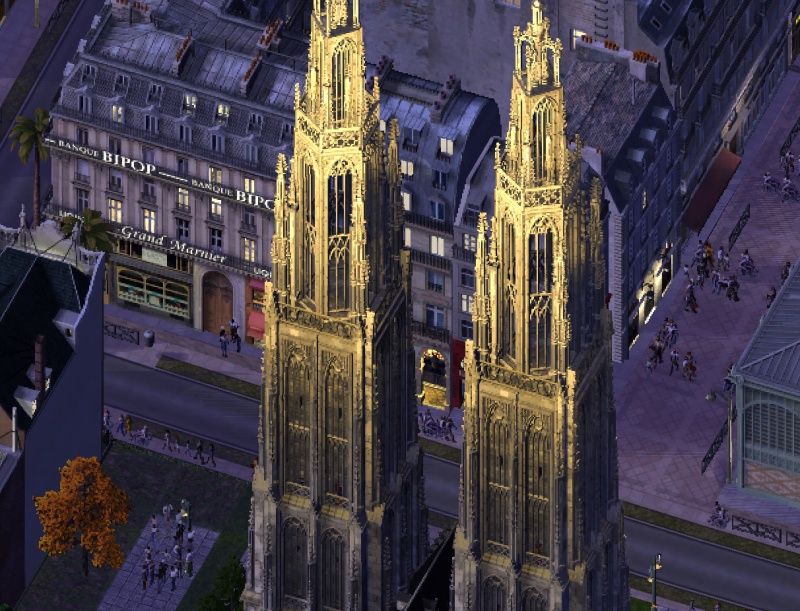 Twin bell towers are unmistakable on the Roane-Anderson skyline.
District IV is best known for a much shorter landmark- the Place Wirdlienne. Modeled on the government building in Wirt, this graceful covered marketplace serves as a fanciful marketplace for a variety of goods both pedestrian and exotic. One can find meats from local prey and from far away Harar. Busscastle Chocolates jostle for position with sweets from Narya's Bakery and Wirdle Pies from Gran Maru. Objets d'art from such locales as East St. Paul and Robinia mingle with imports from our trade partners, including a fashionable new line of collars imported from Terra Canis. Local favorites such as Ferry's Wooden Shoes and Leech Apothecary sit side-by-side along the aisles with new and foreign businesses, including Aliki's LOT Services, Ben's Counting & More, and the much-awaited grand opening of Referee's Eye Care Center (it has been noted that referees often suffer from temporary blindness and/or selective vision). In all, two hundred shops, stores, kiosks and eateries fill the Place Wirdlienne.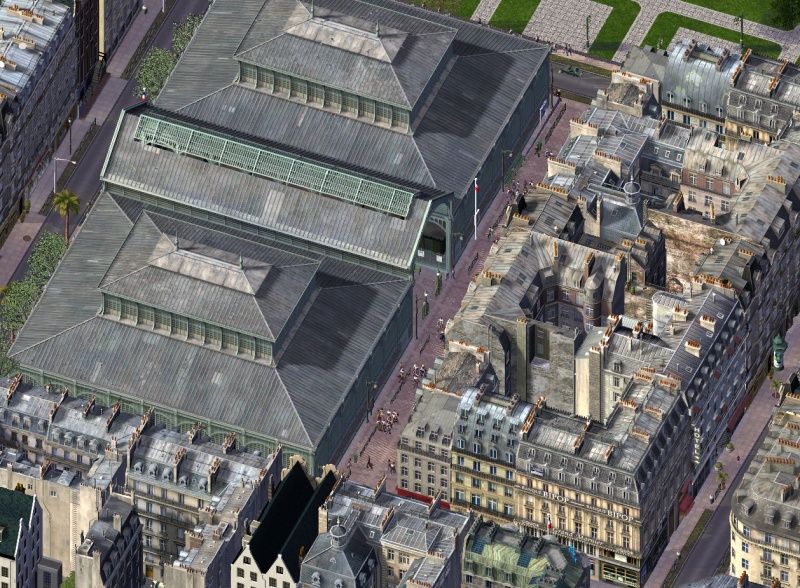 The busy mall sits in the middle of the fourth arrondissement.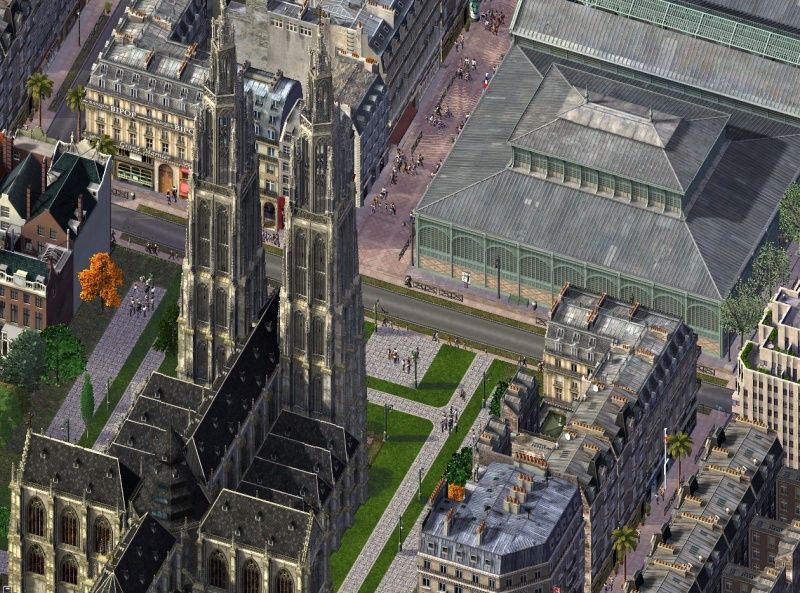 The low-rise Place Wirdlienne stands in stark contrast to the tall cathedral, but blends in well with its neighbor across Rue des Tabbies.
Back in District III, the cathedral has company as a major landmark. At the very edge of the city, at the point closest to the site of the national capital, sits a massive new cultural arts complex. The Admiral Museum of Fine Arts serves as the premier national collection of paintings, sculptures and decorative arts in Schulmania. It shares its facility with the National Fancy Feast Gallery. This arts quadrangle houses the Supreme Wirdle's collection of vintage Fancy Feast cans as well as works by such famous artists as Pablo Purrcasso, Meowcelangelo, and El Gatto.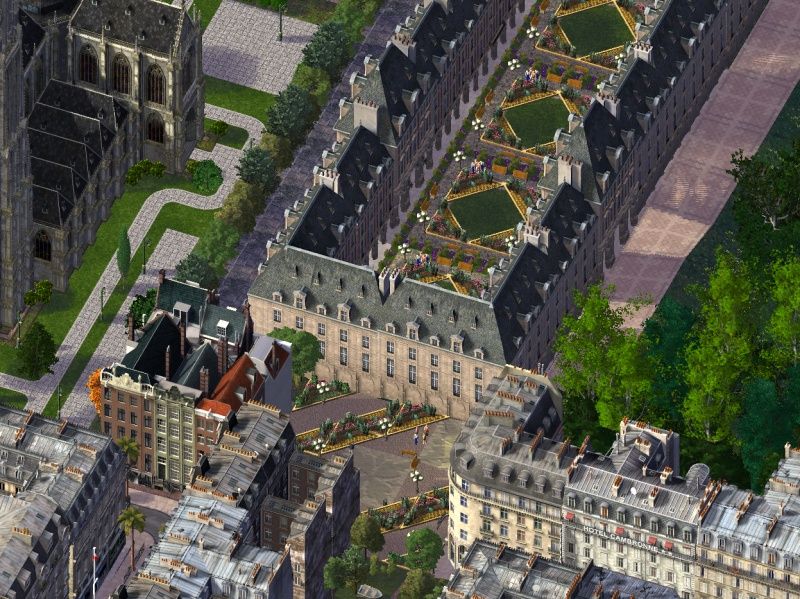 The National Fancy Feast Gallery fronts the diagonally paved Royal Canin Square.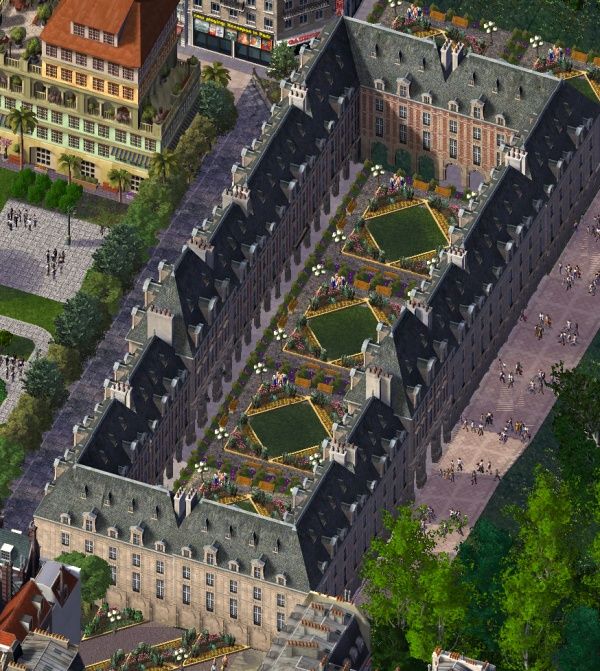 The entire quadrangle can be seen in this picture. The massive arts campus will undoubtedly draw legions of students and aficionados to Roane-Anderson.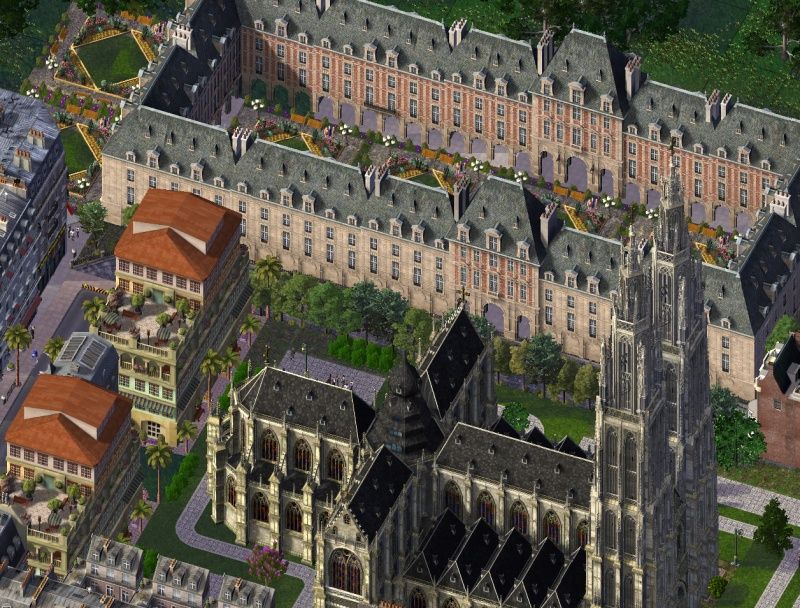 Entrance fees are only 3 purrs on weekdays, 5 purrs on Saturdays and free on Sunday afternoons.
Take a look at these examples of feline art. Is there any doubt that this museum will be a big success?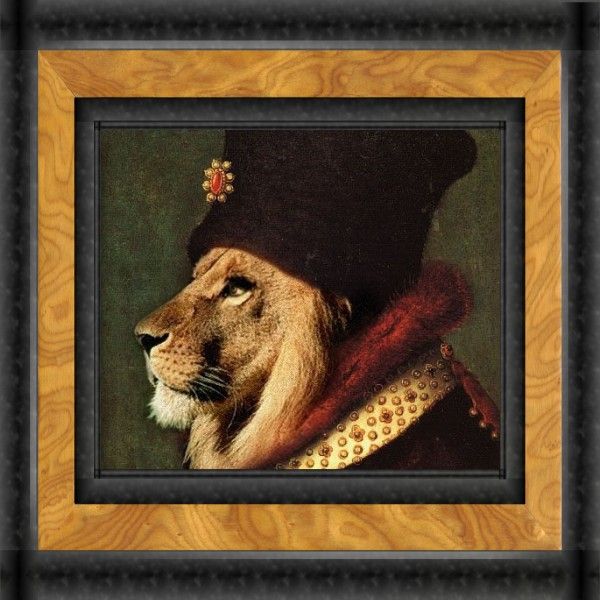 Portrait of a Harar Nobleman, by Meownatello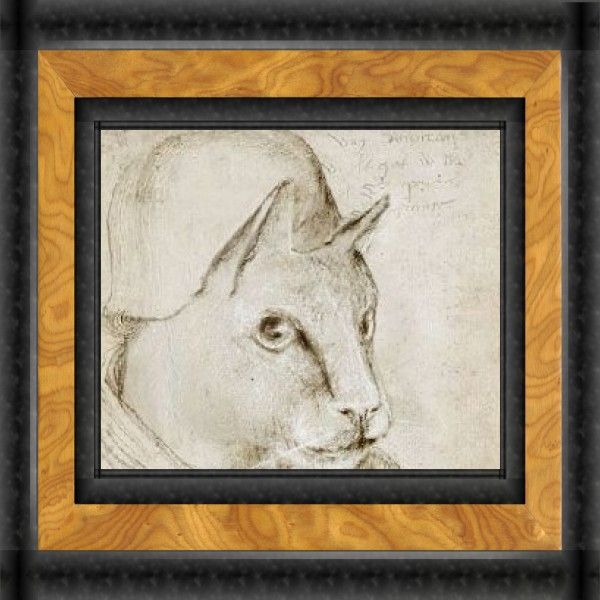 Untitled, by Felis Leo da Vinci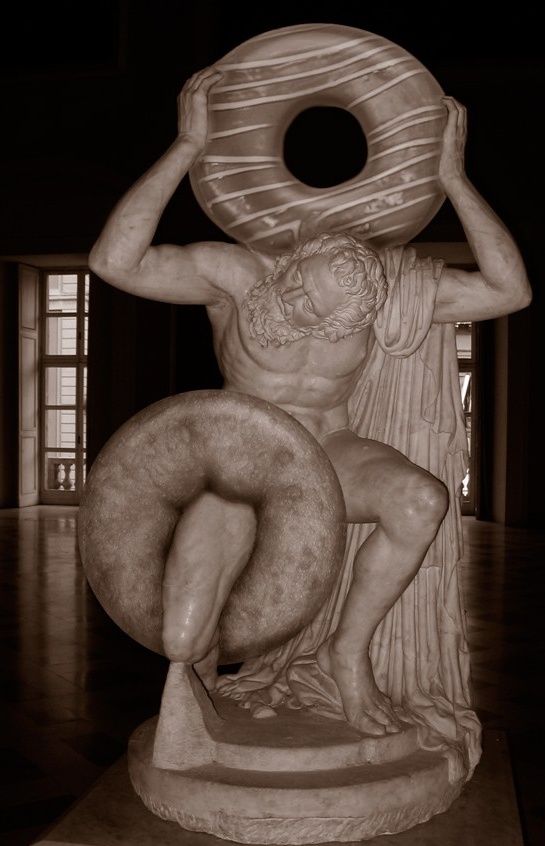 Mythological Homer, by Meowcelangelo.