TERM 2, Cosby
Entry posted by jigsaw ·
81 Views
here is the new agricultural town of cosby. it has been made to remove the farms of Lords Island. this city is going to be low dense, and i am trying to keep it agricultural as best as i can.
before we all say it, i am not a agricultural guru like a lot on here. i dont care. this game is Sim City, not Sim farm, or Sim rural. i run this on a laptop, and im not going to fill my plugins with rural delights. i have to pick between cities and farms, i pick cities.
BELOW: here is the region shot of cosby before development.
BELOW: and here it is after a 2 day build: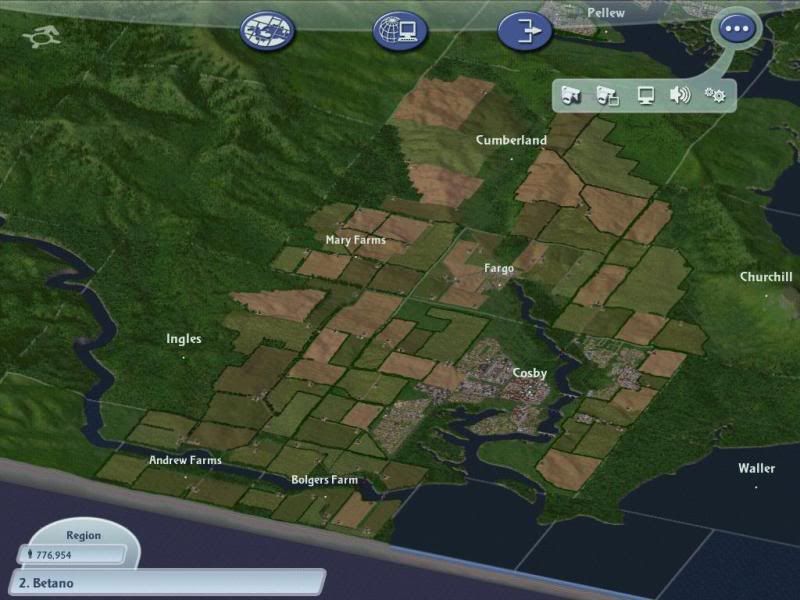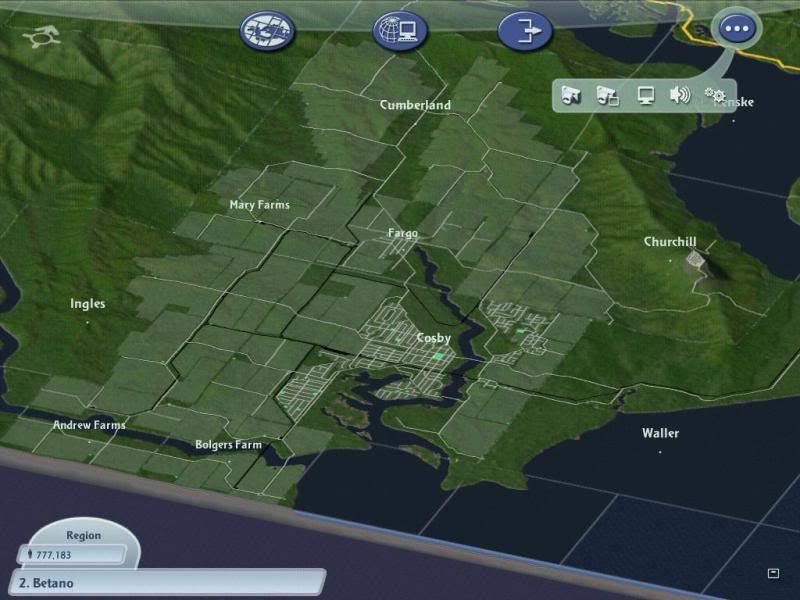 ABOVE: TRANSIT MAP
BELOW: this is my freight rail network for the Cosby area
in the future, i will build a port area for the Cosby region, but for now it will be freighted to Lords. the POP of Cosby is around 80k.
this is just a quickie, im preparing T3 at the moment. a lot of development on Lords will be seen.