1. Term 1... beginnings
Entry posted by jigsaw ·
95 Views
here is the start of my region. i am not a fan of over the top storytelling, but this is my plans. 5 different cities, so when i get bored of one, i will work on another. each will be built with different styles.
here is the first city, Lords. it is on the main island on the coast, and has 4 main districts surrounding it.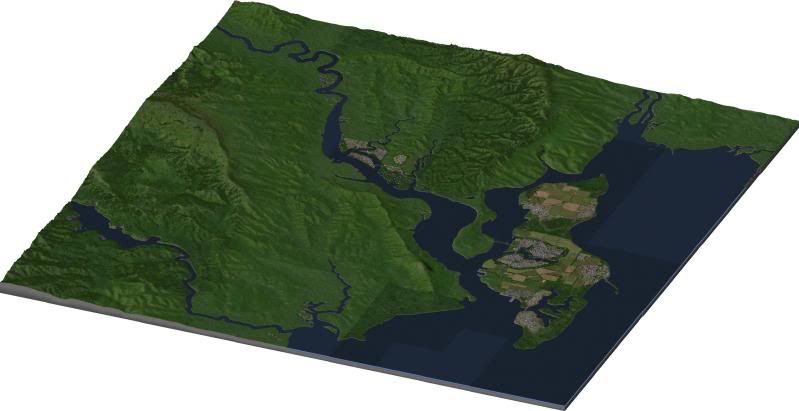 ABOVE: for the moment, i wont show many close-ups, but more regional development shots. Lords is settled on the big island, with the settlement of Pellew up river.
BELOW: Here are my plans for a rural farm city, with agriculture is the primary industry. the plan is to remove the farmlands from the island to help expand on urban sprawl. the proposed city of Cosby, will be a primarily low-dense city.
BELOW: i have decided to declare a vast area of natural vegetation as national park. this should balance out urban sprawl with mother nature.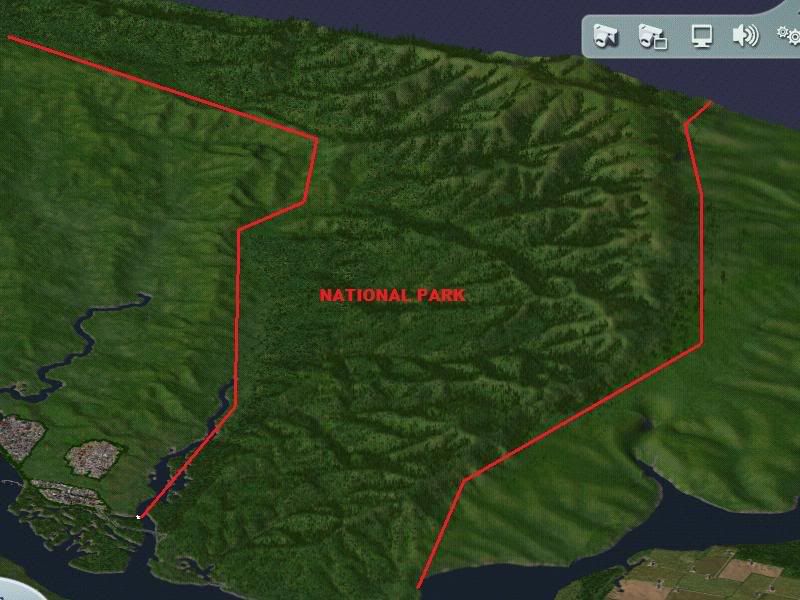 BELOW: i have started a freigh-rail only system on the main island. i am going to experiment with seperating the rail network totally, no passenger rail will mix with freight rail. this outer ring is the only the beginning,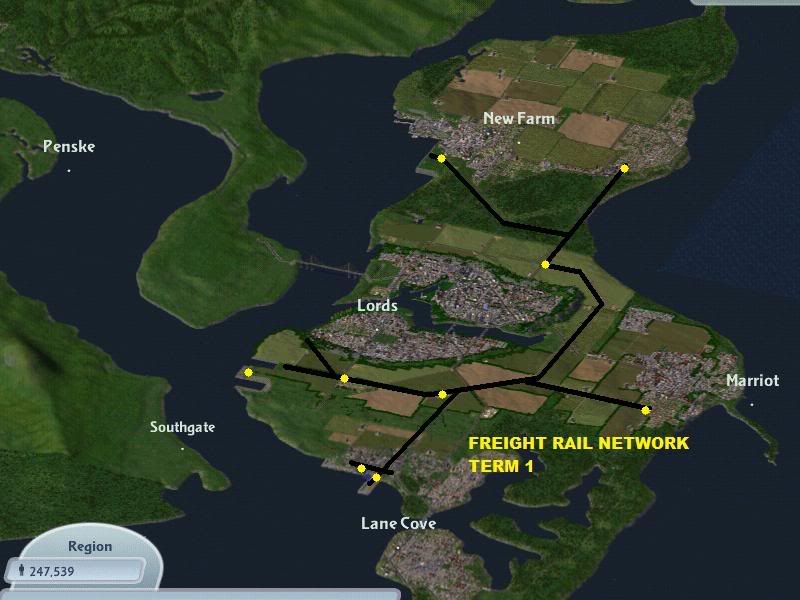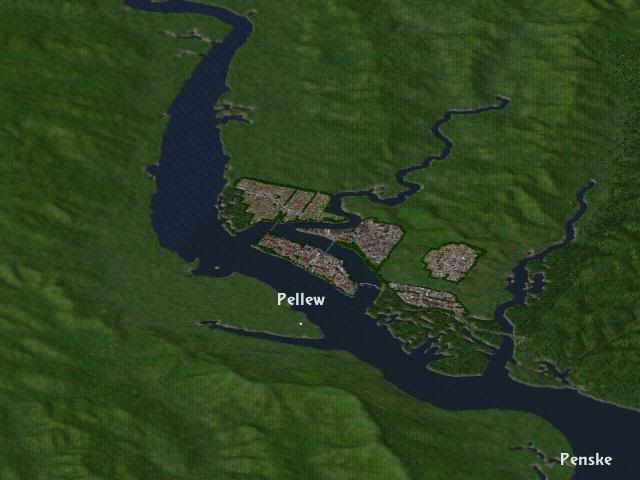 ABOVE: here an aerial shot of the Pellew settlements, up the river. More on this in the future.
So, there is the first early shots of Betano. more will follow, in more detail, and close-ups will come at a later date.