Highway 35 / Deerfoot Trail
Entry posted by beebs ·
187 Views
Welcome back, folks! Just a quick preview today of what we'll be looking at the next few updates... Highway 35, or as it's known within the city, the Deerfoot Trail!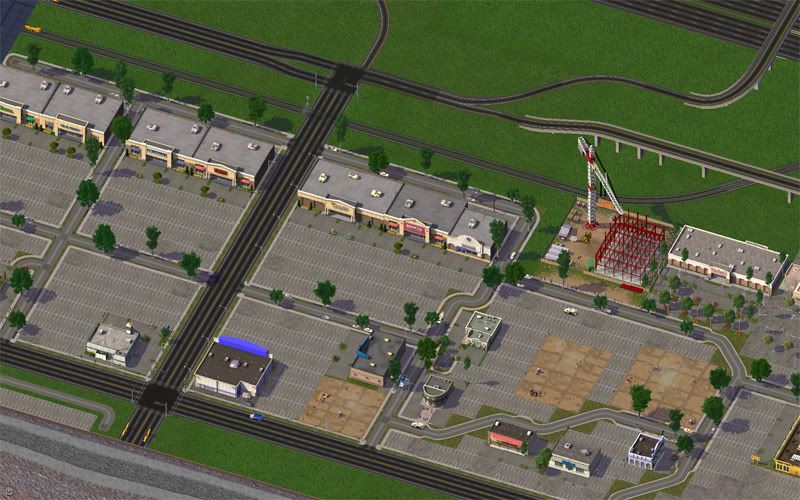 The Meadows at Deerfoot - one of the most successful shopping districts in Western Canada, falling only behind South Edmonton Common, in Edmonton. Still under construction, as you can see, with an entire phase at the bottom (the grassland) to be constructed, many locations see disgusting revenue numbers. You can see the beginnings of the southern end of the new 23rd Avenue/Deerfoot Trail interchange. The city ensured that access to the Meadows was a key part.
Just north of the 23rd Avenue interchange is some old highway-side development that is slowly being rebuilt into more profitable businesses. The Super 8 Hotel is one of the last "old" motels along this strip. At the top is the neighborhood of Deer Meadow. I think you can see source of the names for this area.
And that's all folks! I'll have some more for you in the coming days!