Deerfoot Trail
Entry posted by beebs ·
135 Views
Welcome back folks! Lets take a look further up the Deerfoot.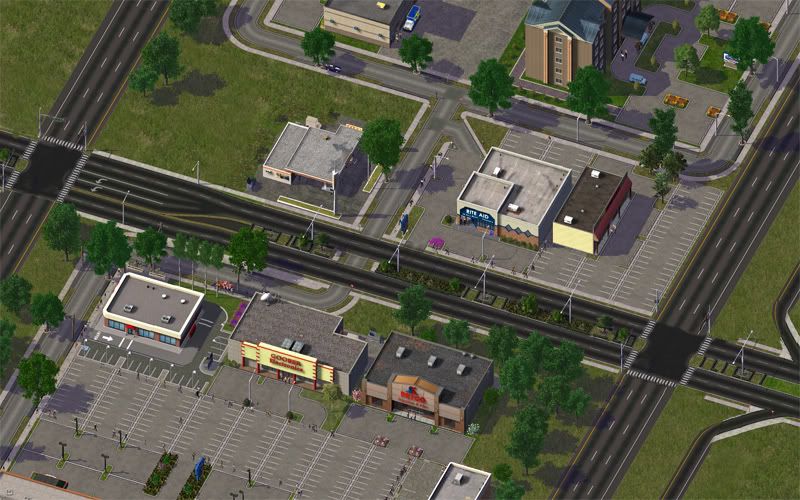 Moving north now, we've reached 34th Ave. 34th is relatively major artery on the southside, connecting many neighborhoods directly to the Deerfoot, as well as being "host" to a number of car dealerships on its eastern half - just to the east of the railroad tracks, in fact.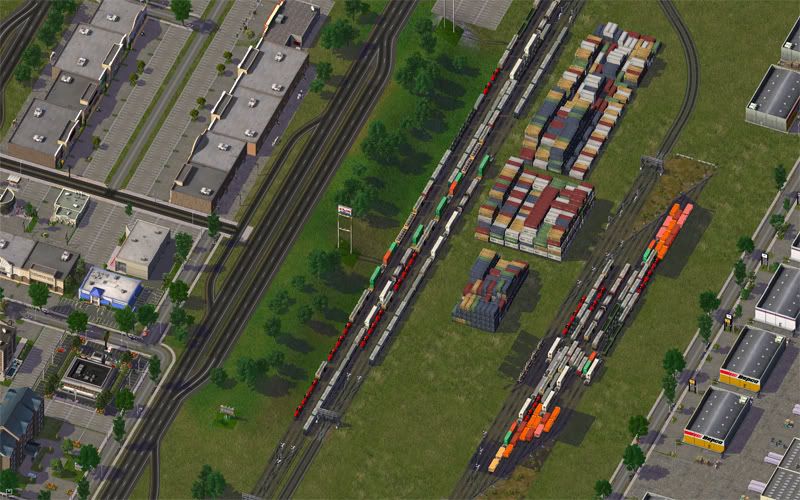 This portion of the Deerfoot Trail is also very commercialized. As the city grew, and with the highway split in two such as it is, hotels, businesses and restaurants flocked to fill the space inbetween the halves. This stretch is perhaps one of the busiest roads in the city.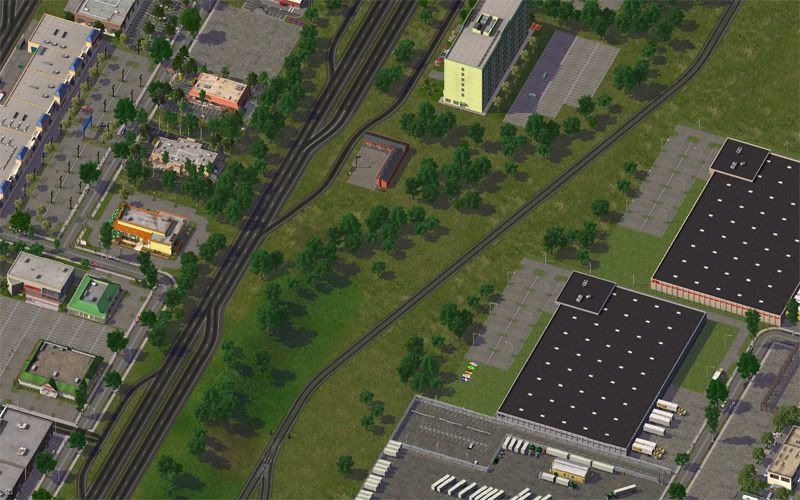 That's not to say that it's easy to drive on, however. The convoluted setup of collector roads and weaving - although perhaps working well 10 or 15 years ago, is not suited for the traffic volumes seen today. Some of these exits are in fact among the most dangerous in the area. The city is currently looking into turning it into a six lane stretch each way, with simplified exits and perhaps traffic lights, if offramps are deemed unsuitable. This is still in the early planning stages, however, and must be approved by council before any design work takes place.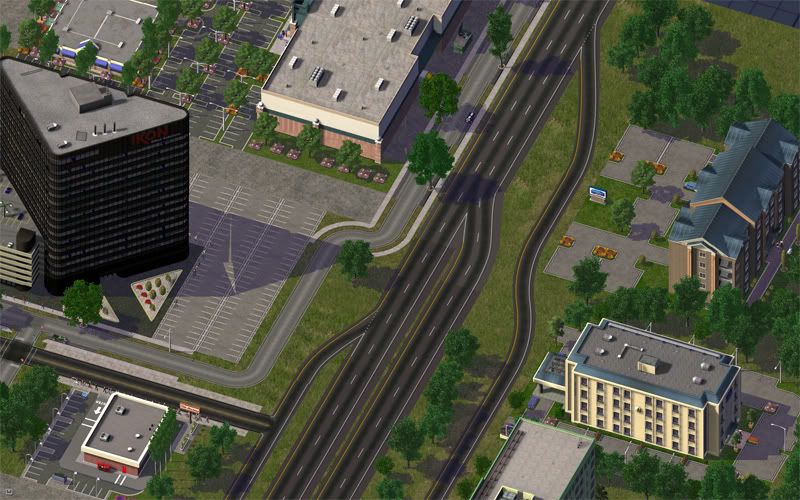 Almost at the Whitemud Drive now! The black building on the left houses the main CAA (Canadian Automobile Association) branch for Red River. The CAA recently purchased the naming rights for the building - as you can see, the exterior still needs to be changed.
And that's all for today, folks! Check back next time as we cruise further and further north, up the Deerfoot!