The Great Leonia Fire
Entry posted by Chptrk ·
159 Views
Welcome back to Leonhartia!
My apologies for such a long delay between updates, but this update in particular is quite special. It is special in not just one, but two ways. The first being that one year ago this day, I was asked to become a mod on Simtropolis! And the second reason for this update being special is that it will represent what I've done for Simtropolis since then...
Oh, by the way, this update is about the Great Leonia Fire of AD 113.
Caterina Olearie, the wife of a local farmer, had been leading one of her sick cows back to her home to treat it. As she approached her small hovel, her cow kicked over one of Streetio Lamperio's fire statues, which fell on top of Caterina's hovel. The hovel caught fire and the fire spread to the surrounding hovels quickly.
The inner woodworks of some of the surrounding temples catch fire, allowing the flames to work against the stone, damaging the interior enough to cause them to collapse.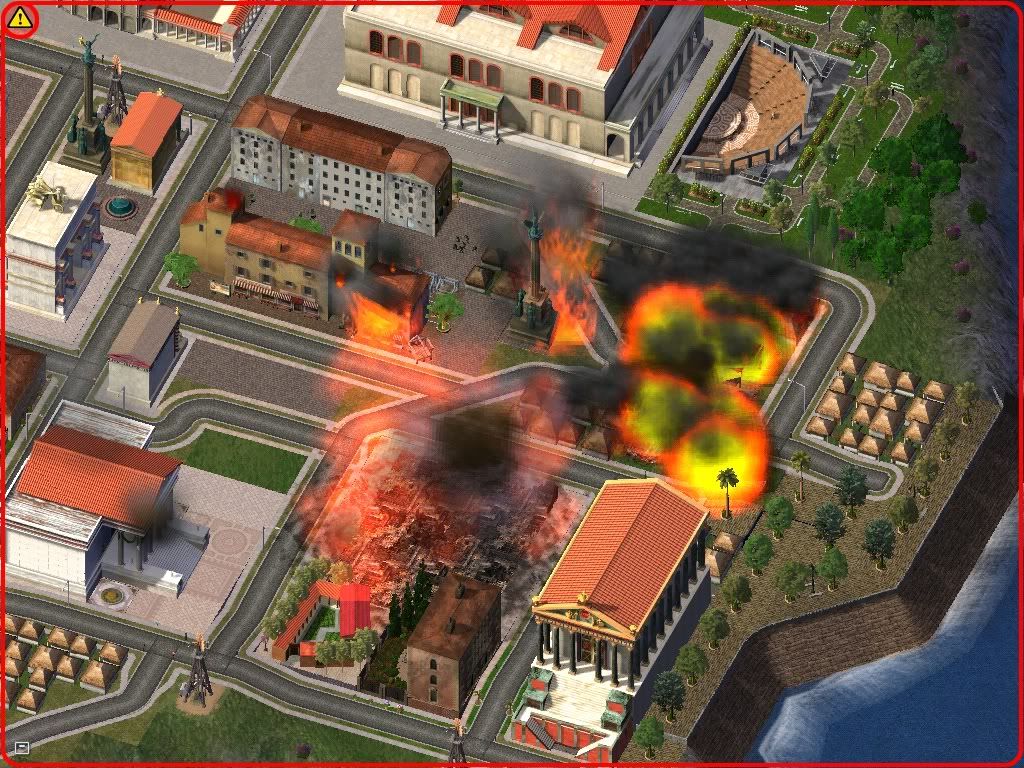 The terrible fire continued to spread, almost completely unimpeded.
Some citizens attempted to throw water on top of the flames, but as the fire spread even more quickly, people began rushing out of the city.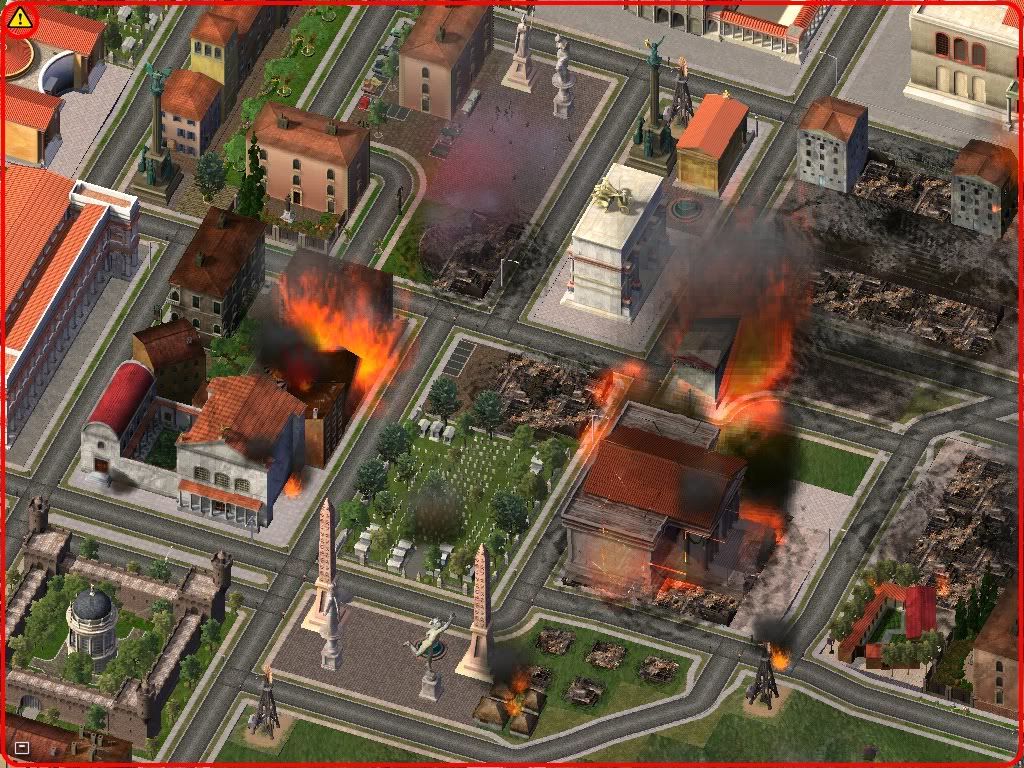 Even the govenor's villa was attacked by the flames. He did not make it out alive.
The fire spread wherever it could in the city.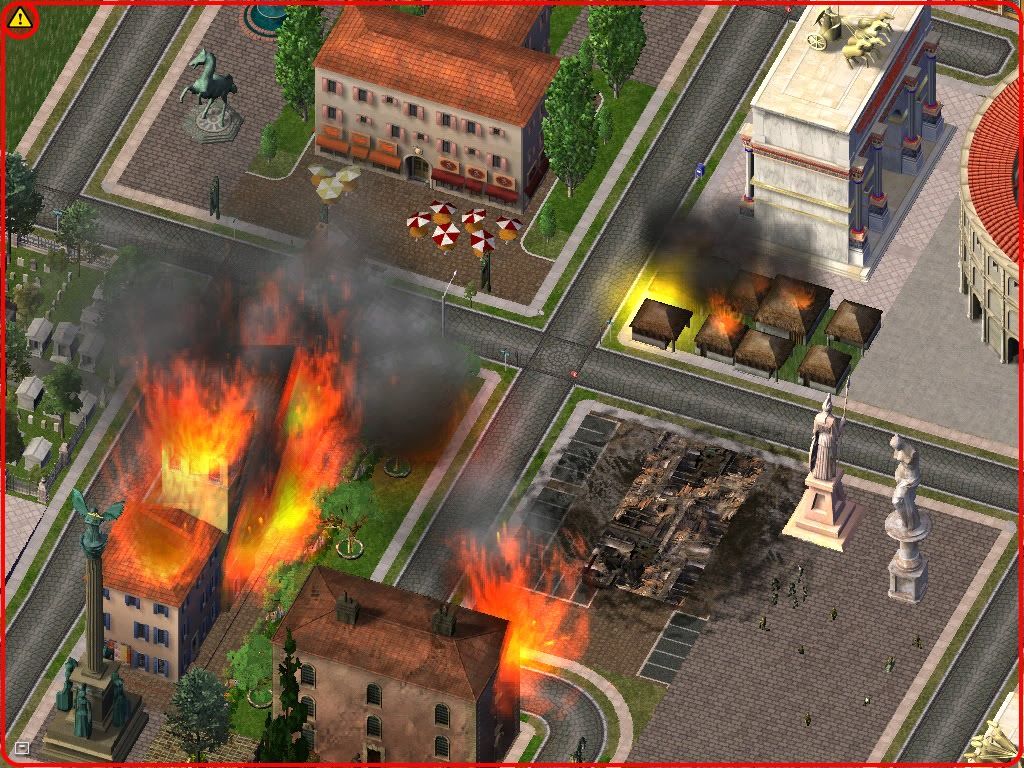 After a Southward sleep, the winds turned the fire around and sent it back up North.
Some of those who were cut off from the bridge by flames or could not get to the North gates attempted to seek shelter in the ampitheater. It proved fatal.
With the exception of the stone towers, monuments, cemeteries, and a few northern temples that manages to keep the flames at bay, most buildings were destroyed.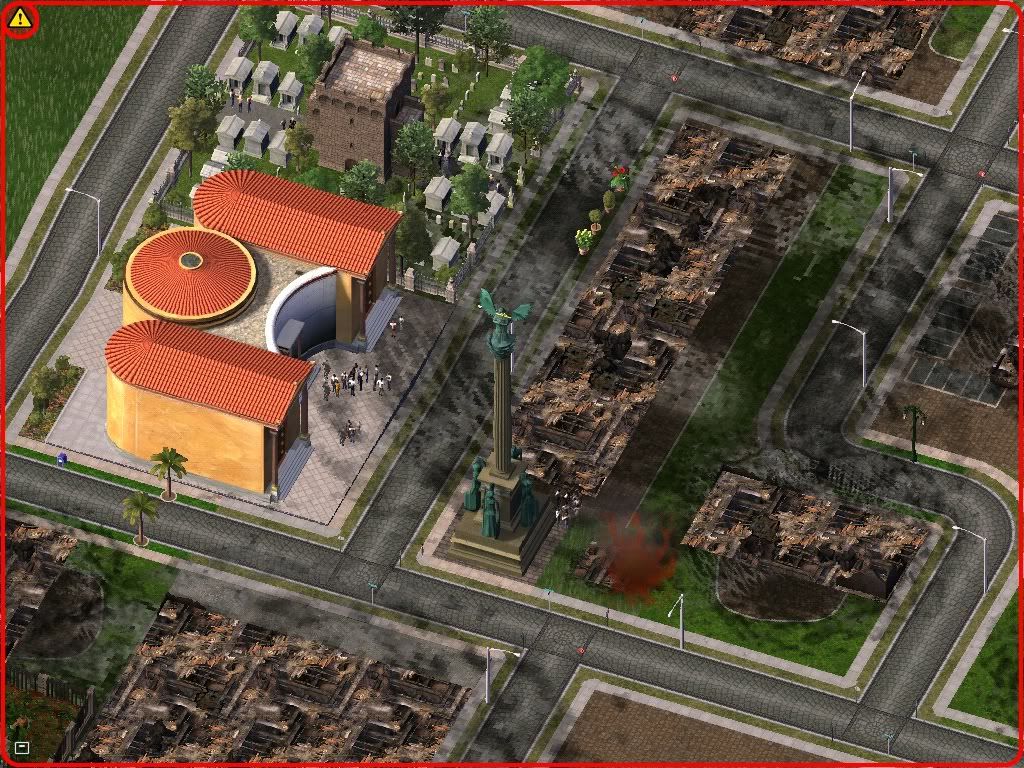 The fires even spread to the southern port.
When the fires finally subsided, the city was horribly scarred. At least half the population perished in the fire, with the exact number unknown due to population records being destroyed in the fire.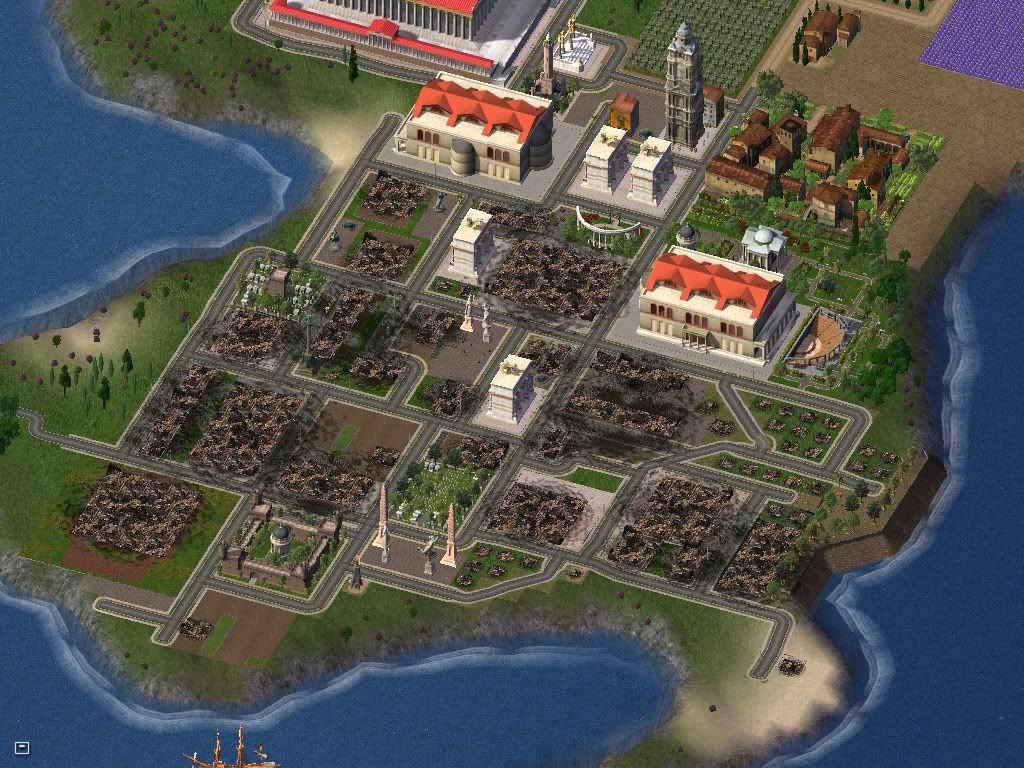 Some people began to spread around the idea that their God had destroyed the city due to the persecution and killings of these "Christians" who followed "the way." As the fires subsided, the legions left the fort to take control of the situation in Leonia. This included the death of those who spread the theory of their God's destruction of the city.
The new look of Leonia, as seen from the sky.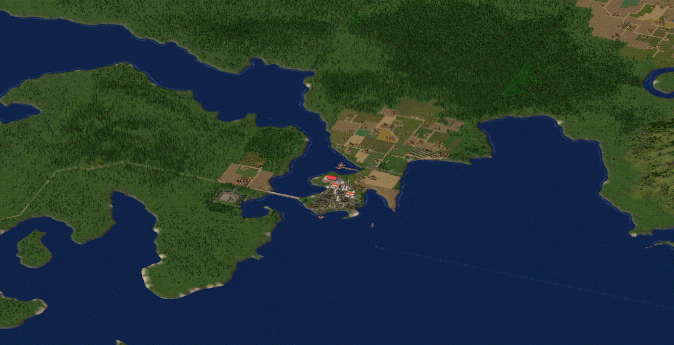 Insquequo tunc tempore!