Various Going-Ons and The Date.
Entry posted by Chptrk ·
163 Views
Welcome

_

back

_

to

_

Leonhartia!
Yea, I was expecting to just pop in with a little, "I'm still alive" post, then I remembered mega-replies. 
Nothing really big today, just some random shots of Leonhartia's development.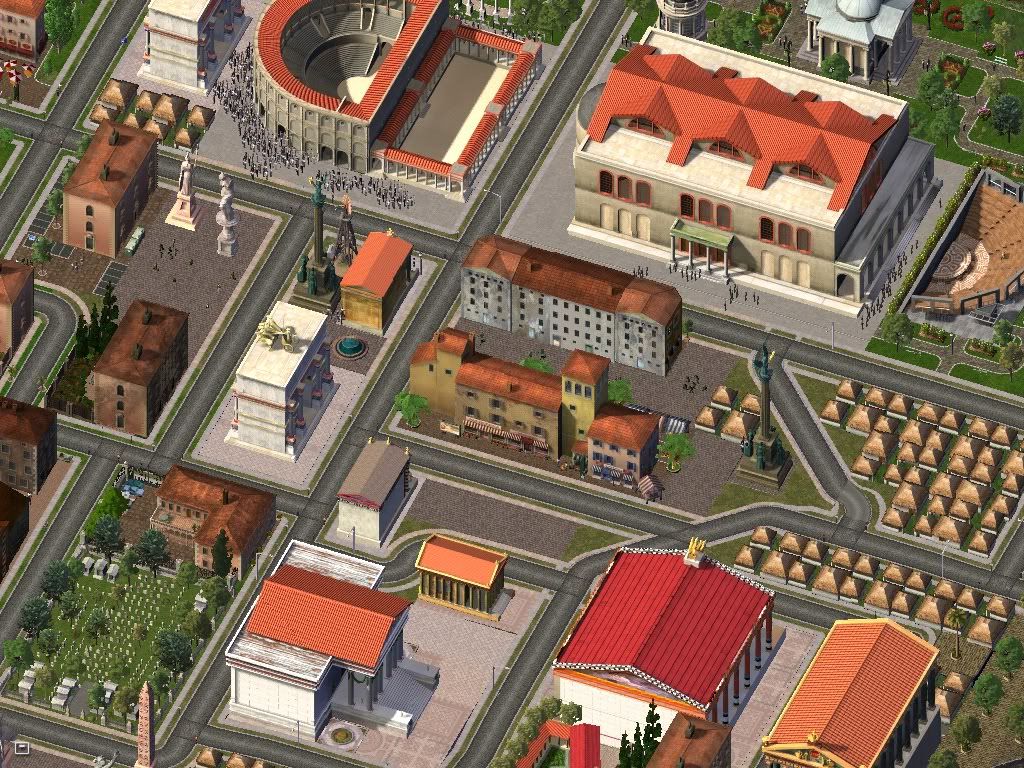 To ease any worries, the cows have never left Leonia.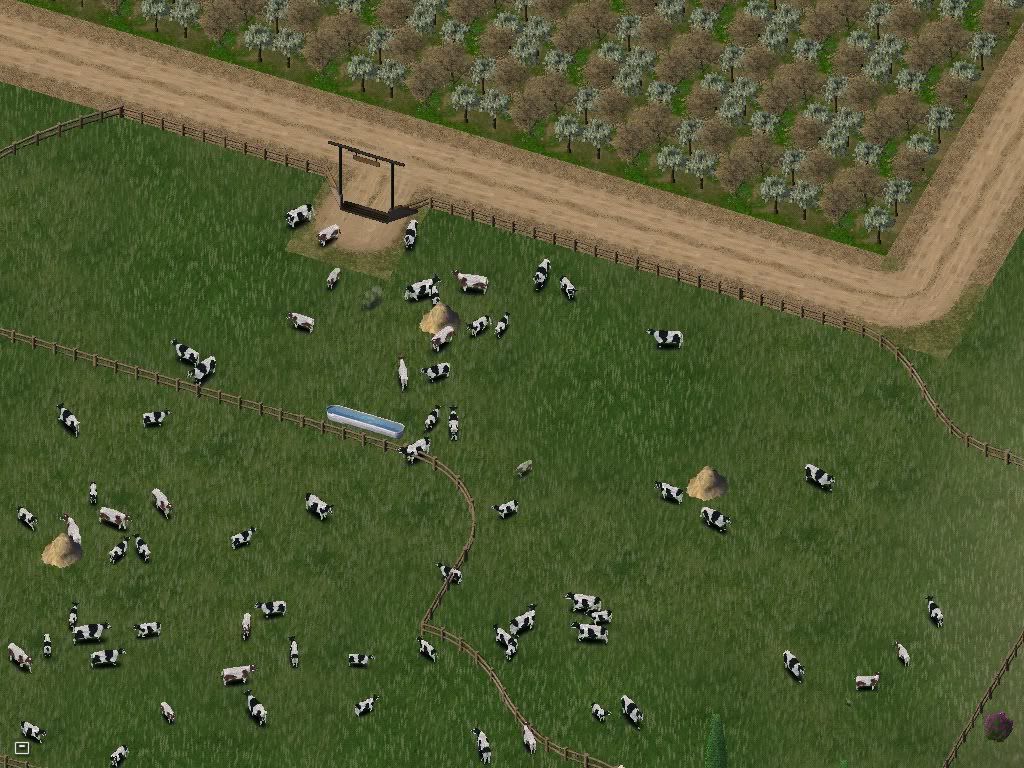 A little wood cutting business has started to pick up on the road between Leonia and Jesilina.
It may be worth noting two more things, first off, on a little piece of land across the river, there has sprung up another little villlage. The people there seem to be fishermen and their families, but would still be called barbarians if our Romans had met them. Fortunatly for the fishermen, they have not.
The village leader's hut gets a special decoration made of stone.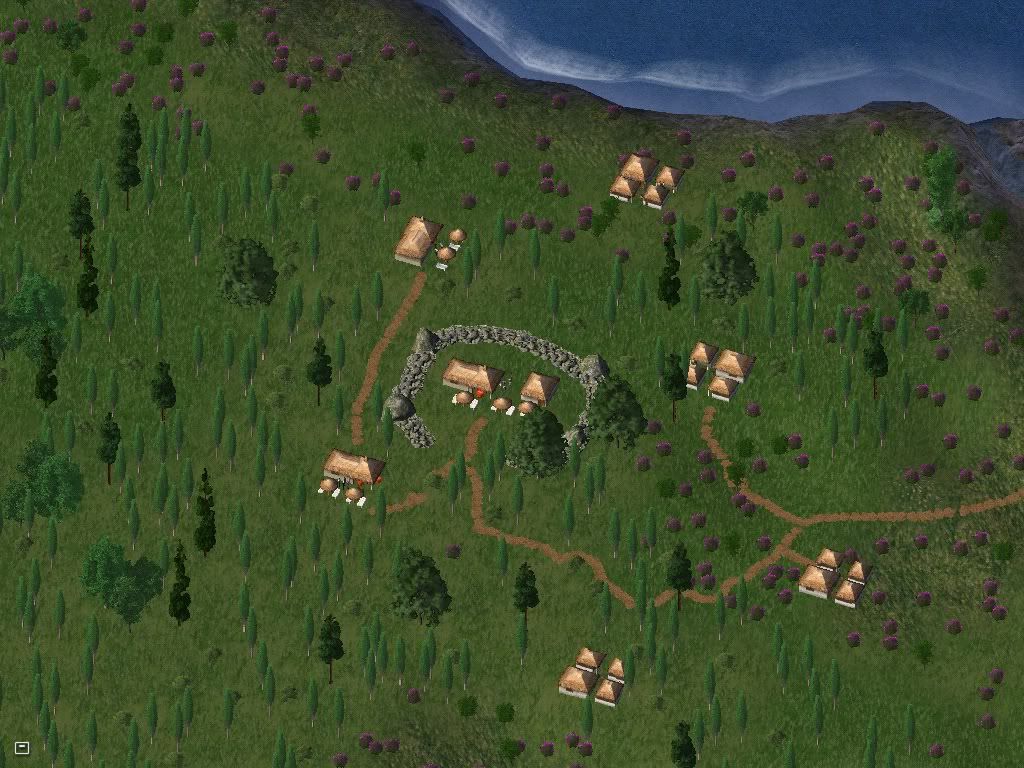 And so you know where these new places are, the blue circle contains the logging huts, the red is the fishing village.
Secondly, it's about time the current date becomes known. This update and the previous one took place in May of 110 AD.
Insquequo tunc tempore!